"So you're doing the whole scenic views thing?" my new Filipina friend asked me sitting in the white sand, overlooking the most beautiful beach I've ever seen. She pointed out that my itinerary through the Philippines basically consisted of impressive cliffs, stunning beaches and beautiful views. And I don't think there's anything wrong with that.
If you, like me, are a very visual person and can stare at a star fish in clear ocean water for an hour, and you are wondering which islands to go to, here is some inspiration for your trip through the Philippines.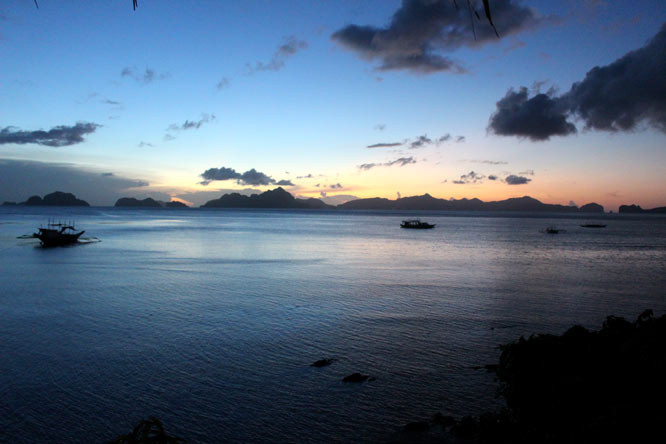 ---
---
Puerto Princesa
I didn't find the city itself very interesting but there are two things to do around there, that will be found on everybody's list for a reason:
Underground river
It's basically a giant cave you can drive around in with a boat. The stalactites formed funny shapes and your guide will point them out to you: "this looks like bacon. This looks like a papaya". The sheer size of the thing is just impressive and we enjoyed the random associations with the stone formations (there are at least three holy families and half a Jesus in there).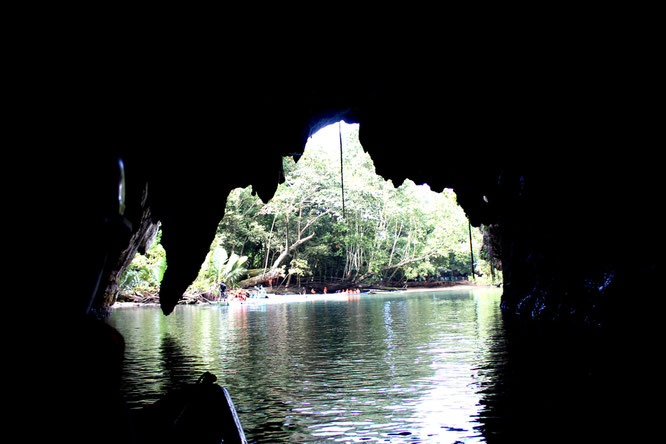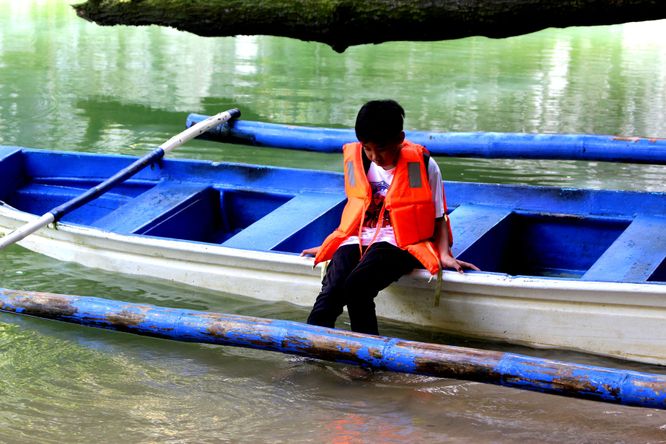 Honda Bay
Another must for your trip to Puerto Princesa. You will be taken to several amazing islands and beaches for snorkelling and beach bumming. We were a little unlucky with the weather but I'd definitely try again in the sun.
My friend Teacaketravels wrote an entire post about her trip to Honda bay, explaining how the whole thing works in detail.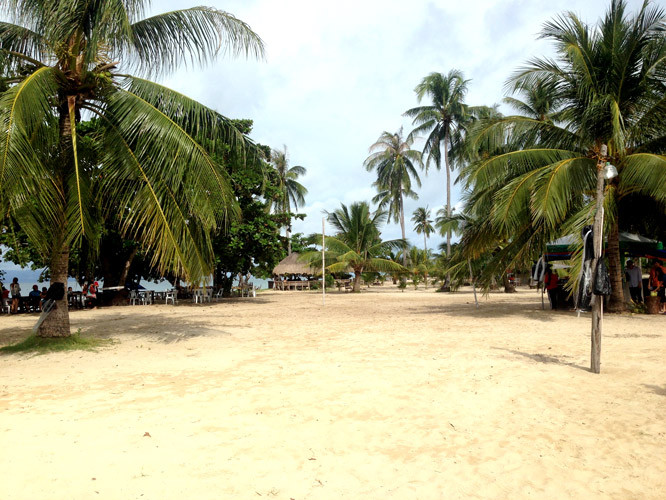 ---
El Nido
This view is what I came to the Philippines for. And yes, it actually DOES look like this!
The small town of El Nido is surrounded by bays, cliffs and lush gardens.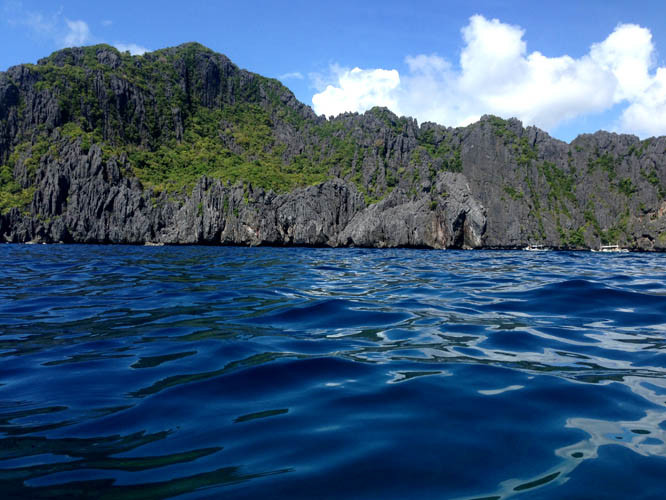 We rented a boat and spent a day beach hopping. There are official tours but if you are more than four people it's actually cheaper to do your own.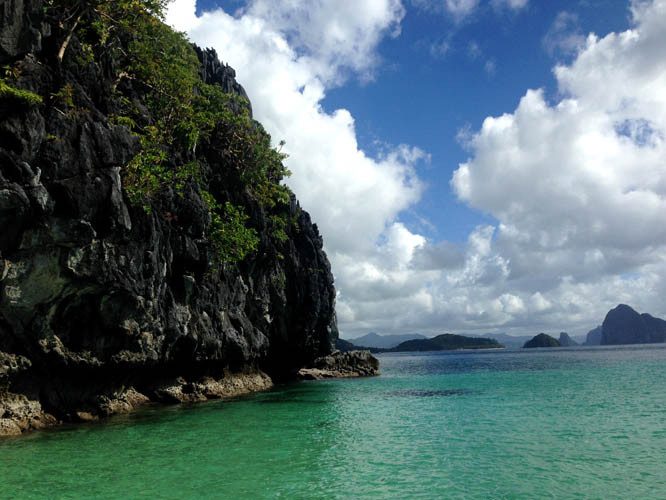 I stayed at SPIN Designer Hostel. It has a nice chill hostel vibe, combined with all the comfort you would only expect to find in a hotel.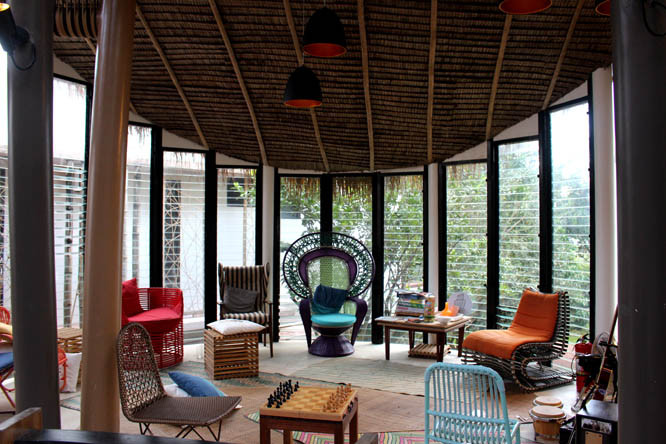 ---
Coron
It looks a lot like El Nido but is much more laid back with fewer people. Guess what, I did another day of island hopping.
If you are a diver, this is your place to be. I dove three wrecks and only cut my leg on one.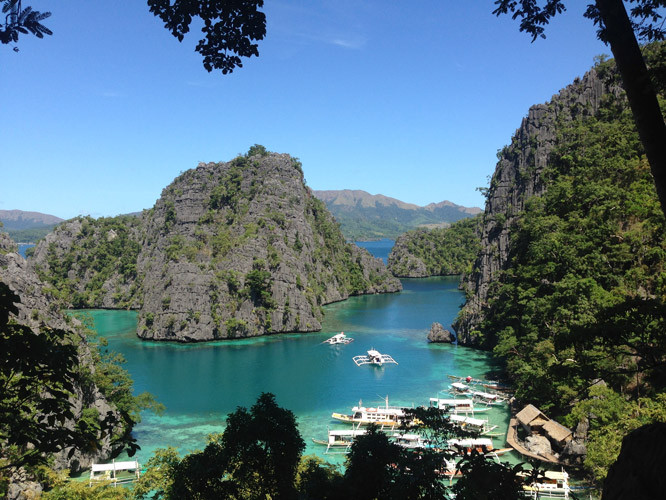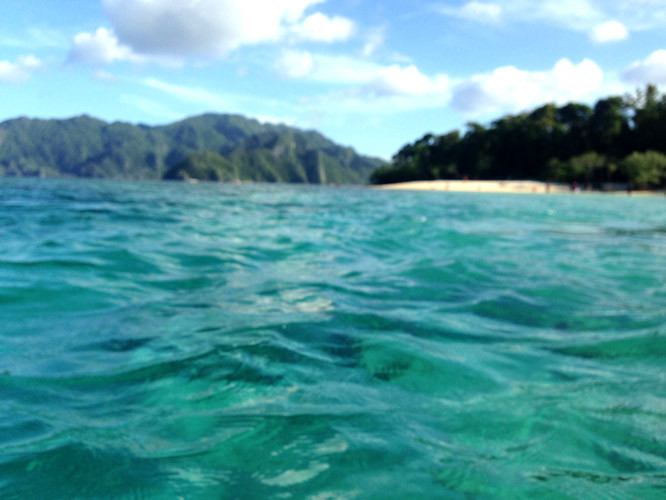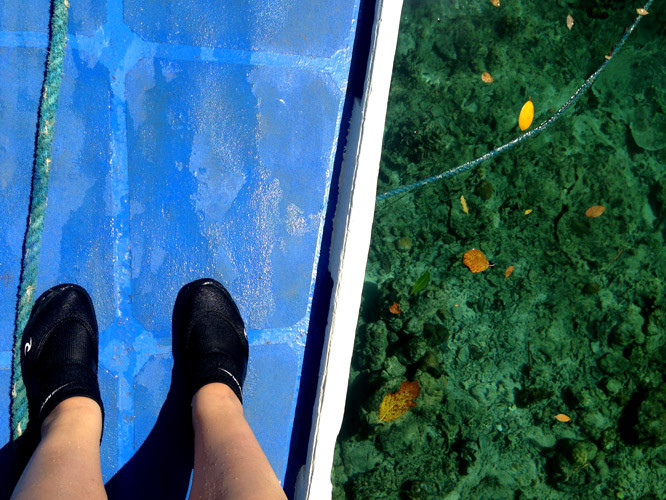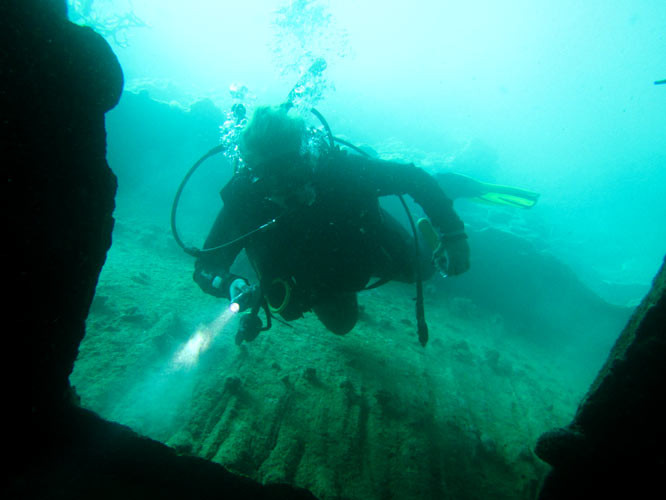 ---
Bulalacao Island
Ok, this one is not for the small purse but if you are planning your honeymoon or want to spoil yourself, this is the place to be. I'm just saying: Private island!
I stayed at Two Seasons Coron and guys, I've never been so relaxed in my life!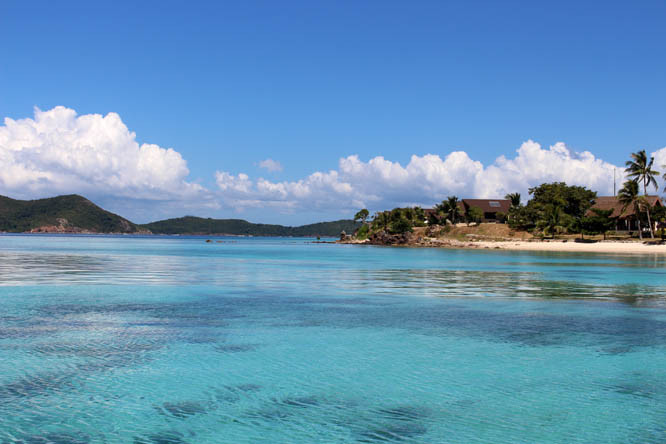 ---
Camiguin
Camiguin is a small island in the southern part of the Philippines. Technically it's part of Mindanao but the general safety warnings for this area usually exclude Camiguin (I felt super safe there).
As this is a volcanic island, it's not really the traditional beach destination. But if you want to rent a motorbike (I finally learnt how to ride a real manual one!), jump in a waterfall or are into hiking, this island is perfect.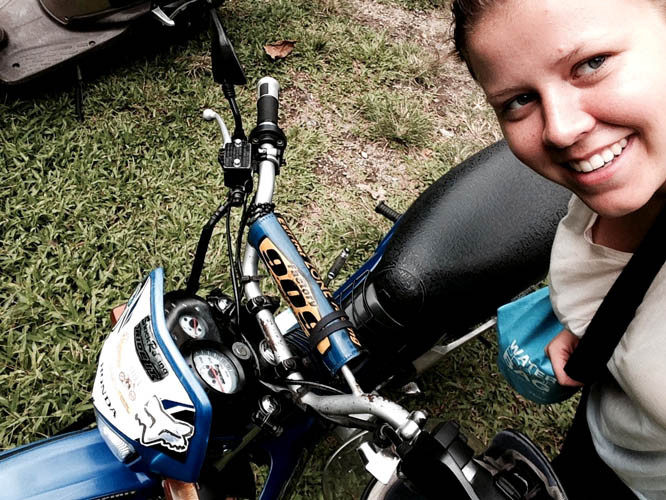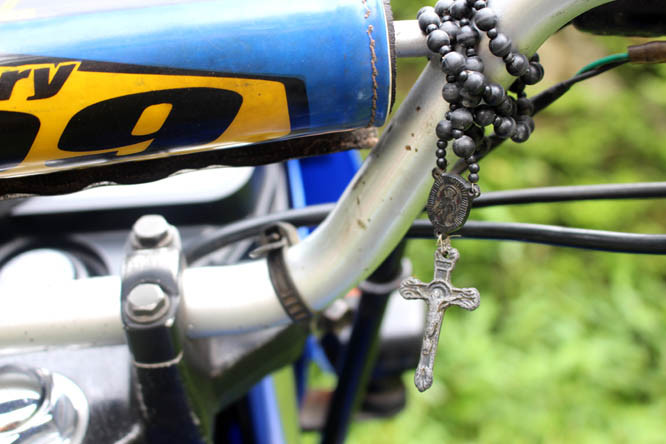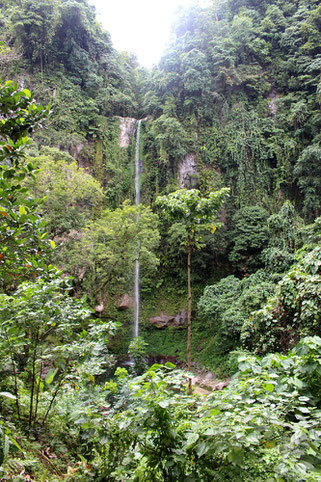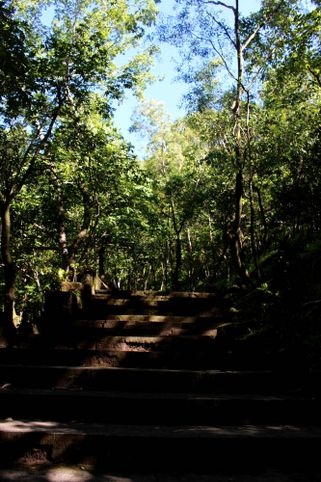 Hiking The old volcano
I was travelling with my friend the Husbandhunter, who was super disappointed when he found out that hiking the big Hibok-Hibok volcano would take eight hours one way, which meant that: A: He would have to deal with me being very grumpy for an entire day and B: we would have had to stay on top of the volcano for a night, what we didn't have time for.
Instead we climbed the smaller volcano, which in that heat was enough for me. It took us about one hour one-way. On the way there are statues showing the stations of the cross. Thank god the Husbandhunter had a proper Irish catholic upbringing, so he could tell me everything about what was going on.
From the top we had a great view over the island and the sunken cemetery.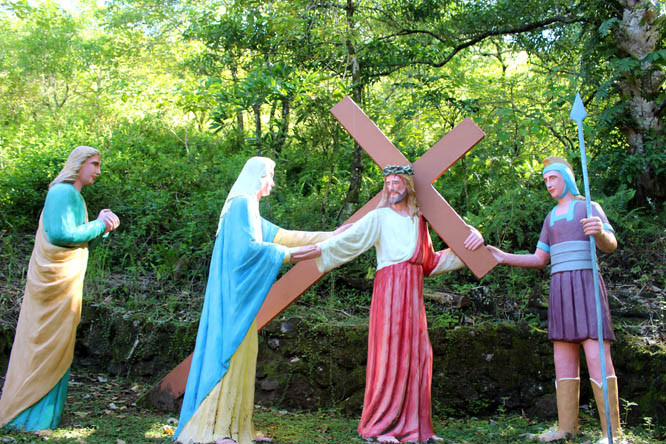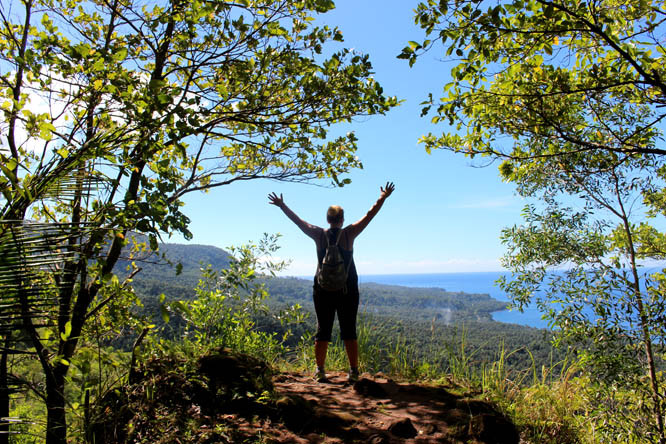 ---
The sunken cemetery
My favourite activity was snorkelling the sunken cemetery. Yes, you heard right. There is a cemetery, that sunk in the ocean after a volcanic eruption. Today it's covered in coral and the only reminder is a giant cross laying on the ground of the ocean.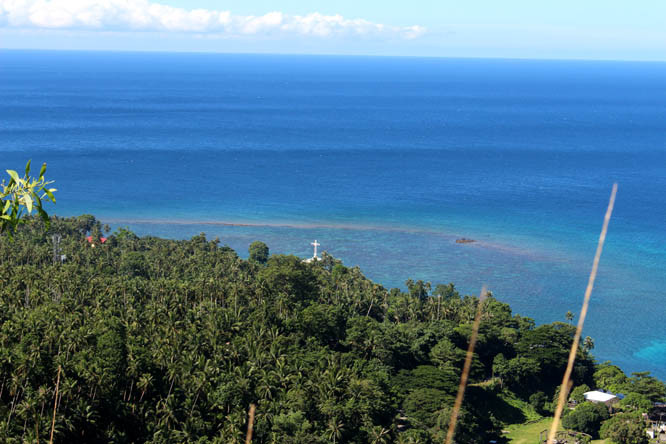 I took this picture from the top of the volcano - you can still see the coral in the water! 
---
White island
Did I say earlier that Camiguin wasn't a beach destination?
True BUT you can go to a sand bank in just 10min by boat. And it's called white island for a reason!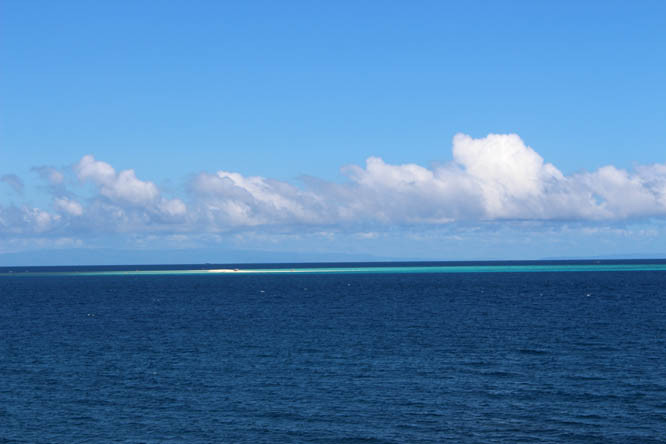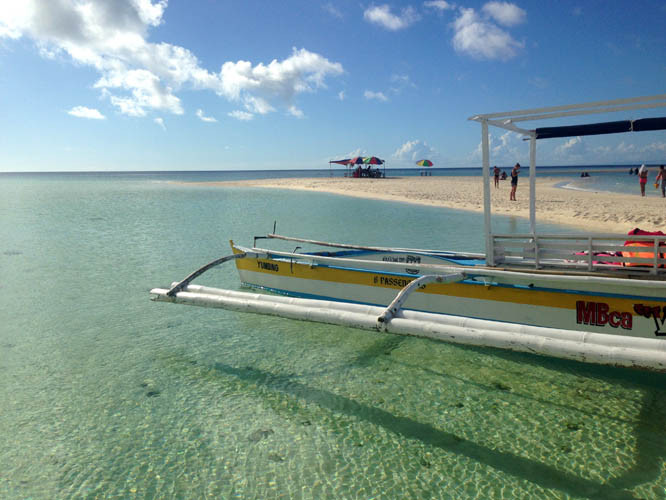 ---
only for divers
Moalboal
There is a massive school of sardines right in front of the beach at Moalboal. This might doesn't sound too exciting but it really is. All of a sudden it just gets dark above you and there are thousands of fish between you and the surface!
You can also see them snorkelling but it's obviously more exciting to be in the middle of it.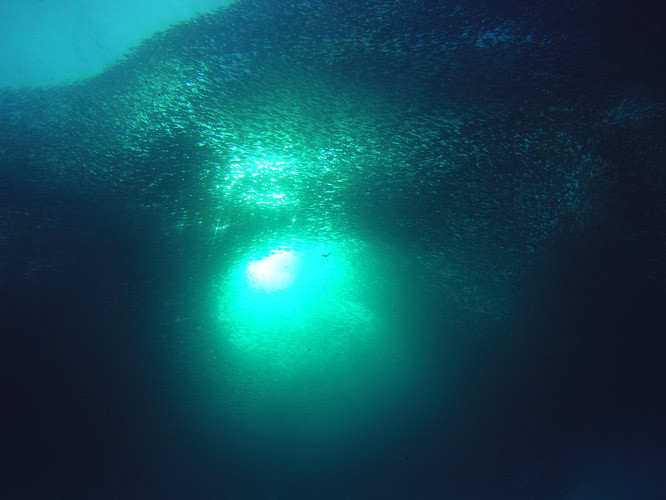 ---
Malapascua
Divers come to Malapascua to see tresher sharks, which are there almost every day.
I saw five and it was amazing! As I still don't have a decent underwater camera, you'll have to imagine five sharks with massive fins and big eyes circling around us.
The island itself is beautiful and has several great beaches, which you'll probably have all for yourself.
I also made it my little routine to attend the sunset yoga sessions at Buena Vida every day.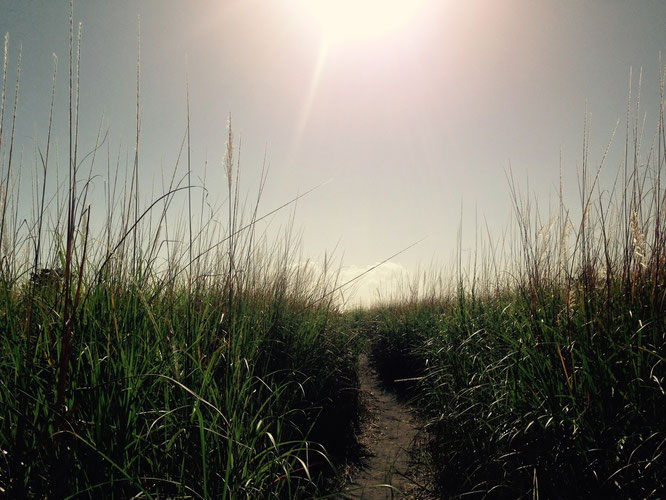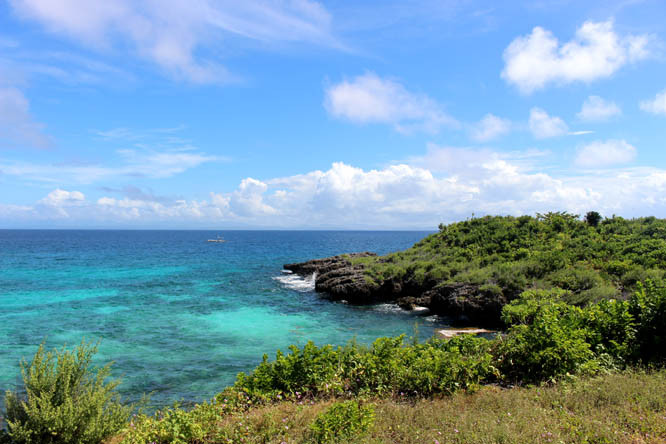 Both places are absolutely stunning but I wouldn't advice non-divers to go there. Every dinner conversation will be about diving and there isn't much else to do.
For diving both places are incredible though!
---
The Philippines have won my heart and since I've only seen a tiny part of it, I'll definitely have to come back!
It was love at the first sight, not only due to its beauty but mainly due to its people. I made so many friends, felt taken care of all the time and was genuinely happy at all the places I went to.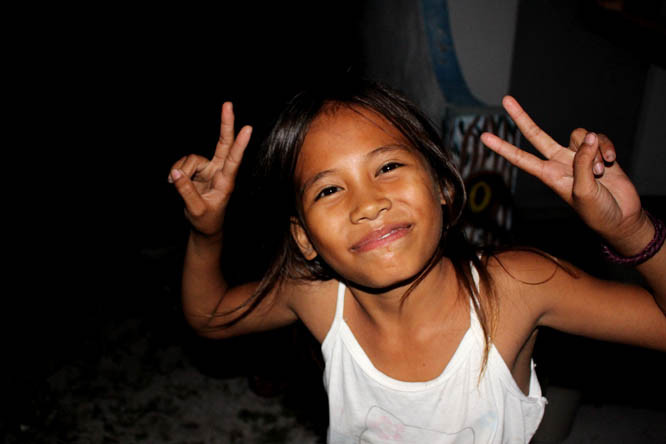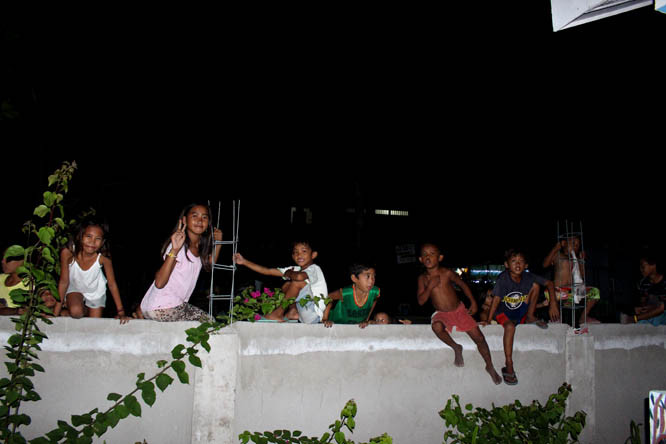 They don't look like it, but they were singing christmas carols while sitting on the wall to my building.
So tell me, which one is your favourite island in the Philippines?
---
---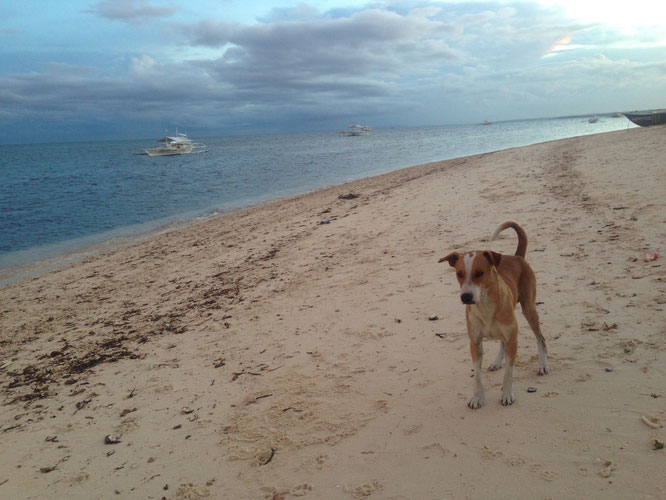 ---
YOU MIGHT ALSO LIKE
---