By now you guys probably know that I'm not a fan of posh beach clubs and would rather go for a free night of bonfires and drinks most days.
This beach club in Seminyak, Bali let me forget all of this though, as it is a real treat for every design lover.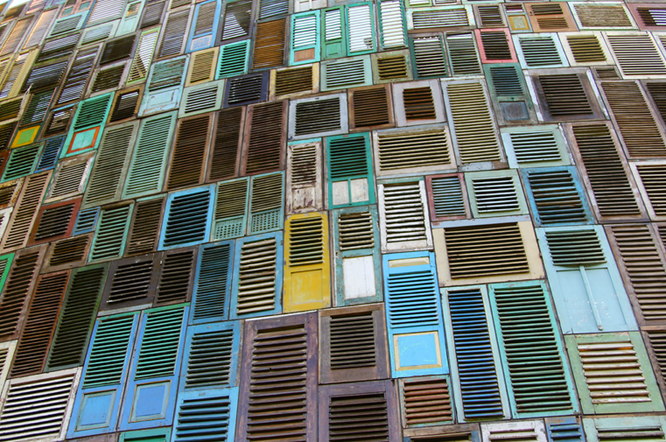 picture by Yeah Nah used under creative commons license

---
---
To start with: The Potato Head is located in a horrible area of Seminyak, Bali.
It's on a much-used road where taxi drivers will yell at you constantly and that is something I really don't like. But after going down the long driveway towards the beach club (if you arrive by cab the armed guards will check your trunk!) you'll have enough distance to forget it all.
The entire facade is made of weathered wooden window shutters – collected from all over Indonesia – letting in just the right amount of light. If you try hard, you can see a similarity to the Colosseum in it's shape.
With a concrete block serving as both the base for the window shutters and the gift store, they appear even more delicate.
The interiors combine a retro vintage style of wooden polygonal ceilings with industrial furniture.
Once you step through the semi-circular interior area, you will find yourself in an astonishing beach front amphitheatre overlooking the ocean and one of the most spectacular sunsets I've ever seen.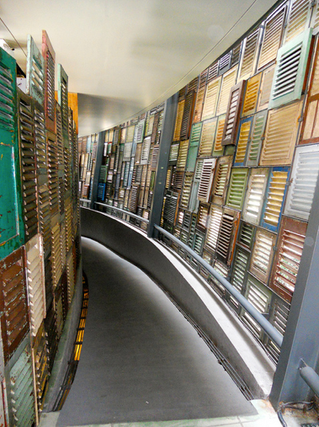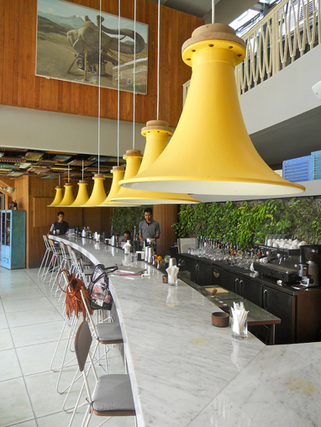 both pictures by Jason Paris under the creative commons license.

You will never want to get up from the cabanas set across the beach frontage and around the sweet pool area once you snatch a spot there.
Since the food is kind of pricey there's a cheapo alternative for poor travellers like me:
Instead of eating at a proper dining table you can just order some starters and finger food served as a pick nick on the lawn in the middle of the setting, actually located in a much nicer spot than the roofed over dining areas. Also you won't need to make reservations for that.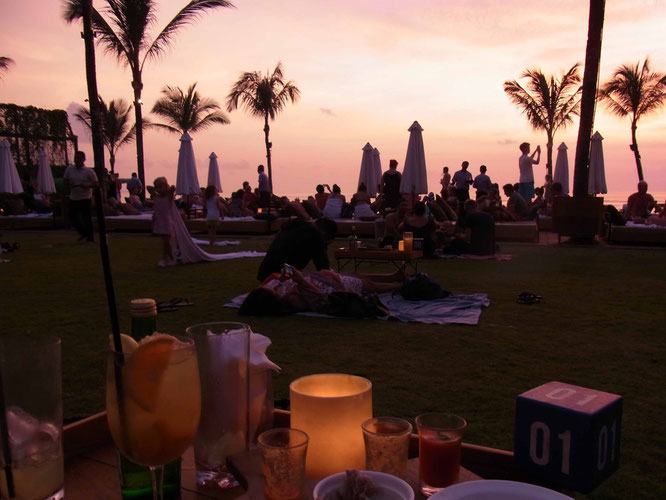 So, all you design-lovers, grab your sunglasses, bikinis and pocket money and splurge in a day of luxury overlooking the ocean (and don't miss the cocktails, they are amazing!)
Where:
Jln. Petitenget, Seminyak, Bali 80361, Indonesia
How to get there:
take a cab or rent a motorbike
How much:
about 1000idr / 60€ for two with dinner and drinks
---
You might also like
---