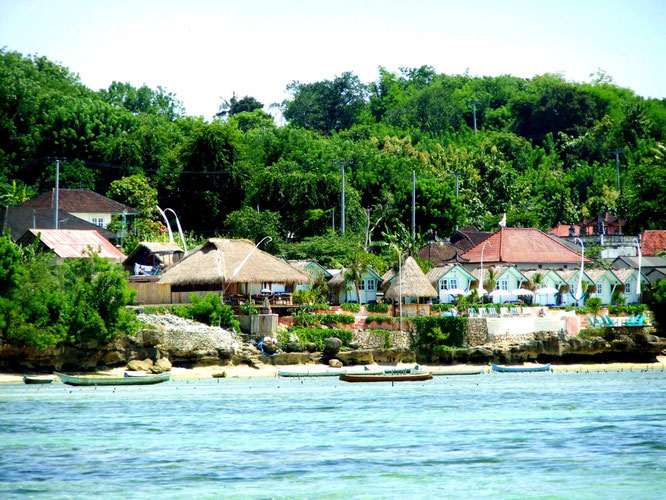 Since Nusa Ceningan is so tiny and so close to Nusa Lembongan, it doesn't have its own harbour but is connected to Nusa Lembongan by a cable bridge (exciting!).
So when I arrived at the harbour, the boat company called "le pirate" and they arranged a pickup free of charge.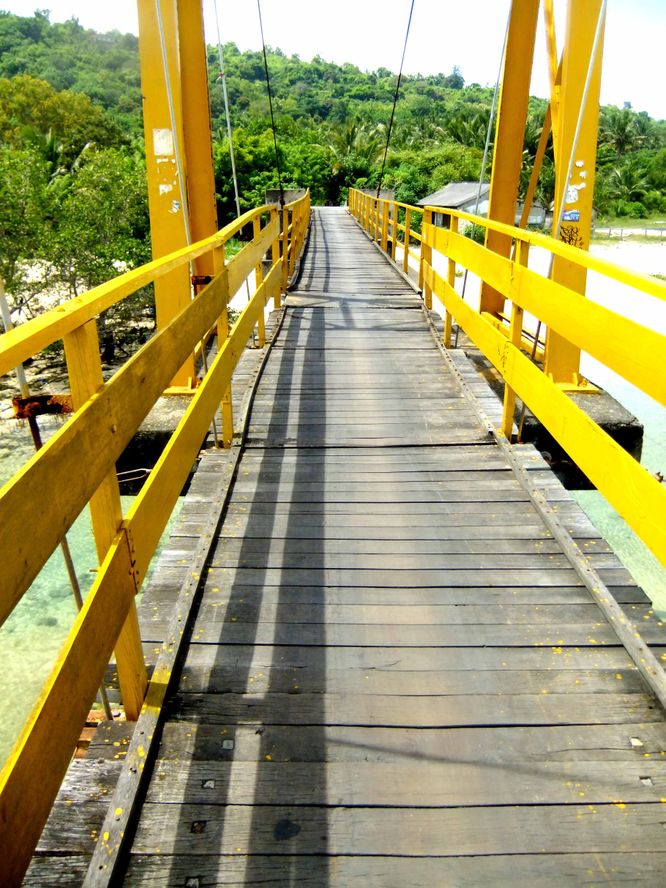 THE ROOM
The bungalows look just like in the pictures: tiny but adorable.
If you are travelling by yourself there is plenty of space. For two people carrying a lot of luggage it can be a little cramped but you're not planning to spend your day indoors, aren't you?
Every bungalow has it's own little patio with a hammock you can relax in.
The whole beach club is designed with lots of love and they put a lot of work in the details.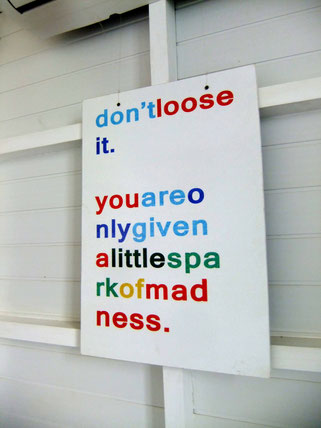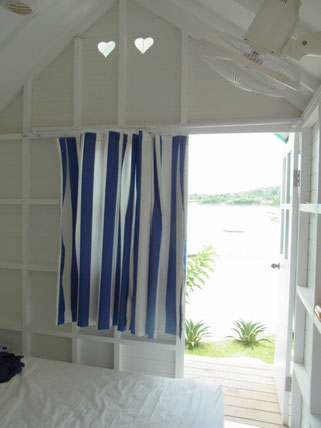 There is a small infinity pool facing the ocean, with a little bar right next to it (that's when they had me).
The sea itself isn't that great for swimming because it's really shallow, but you can walk around in the water (beware of the crabs!) and watch the sea grass farmers.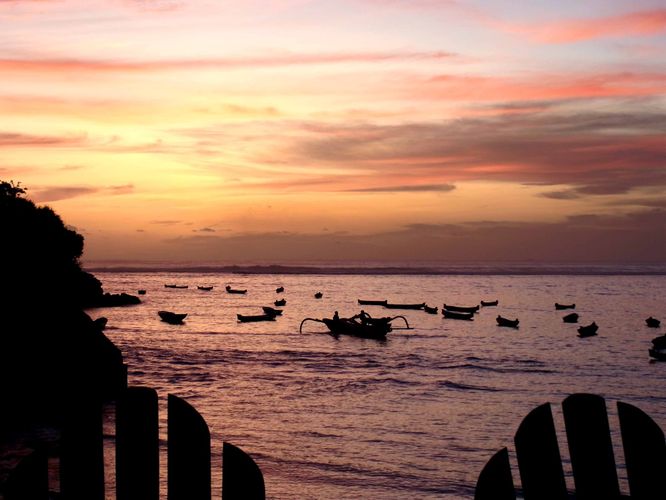 The whole resort fits perfectly into the island, although it doesn't look anything like the classic Indonesian architecture with it's windowless bamboo huts.
These bungalows look like the cottages you see at the beaches in France, just that the ones here are painted white and blue to exactly match the surrounding view of white stone and blue ocean. Although they are so different, they fit in perfectly, a great combination of French and Indonesian design.
Le Pirate tries to be environmentally friendly, so they will ask you to not use the air conditioning and not to produce more garbage than what fits into the small garbage can in your room.
They will charge you a little if you want to use the AC.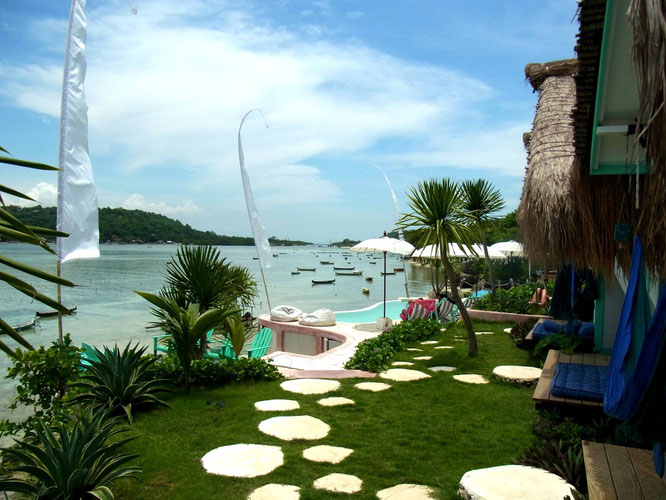 ACTIVITIES
There is almost nothing to do on Nusa Ceningan (and that was the reason I wanted to go there). So I just went for long walks and found THIS view!
It's the cliff jumping point, where the locals jump into the ocean (hell no!).
This is where you can see Mantas.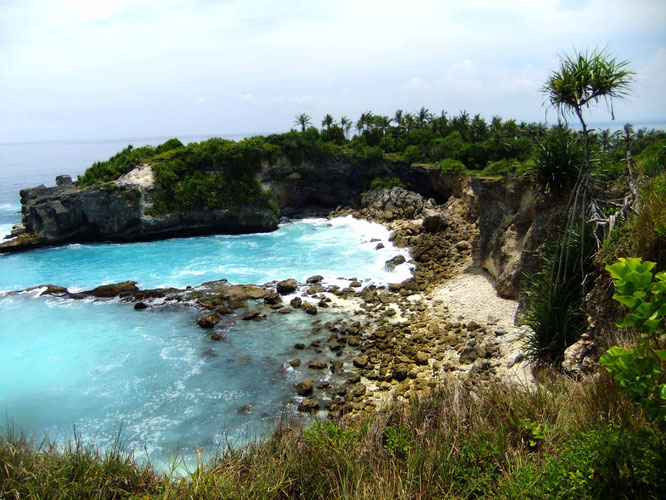 Le Pirate is directed by "the captain" (get it?), a nice frenchman who is always available for questions and when I asked about activities on the island, he was really helpful and called a befriended fisherman, who picked me up so I could snorkel while he was fishing. He didn't catch anything but I saw a capsized boat and plenty of coral and colourful fish.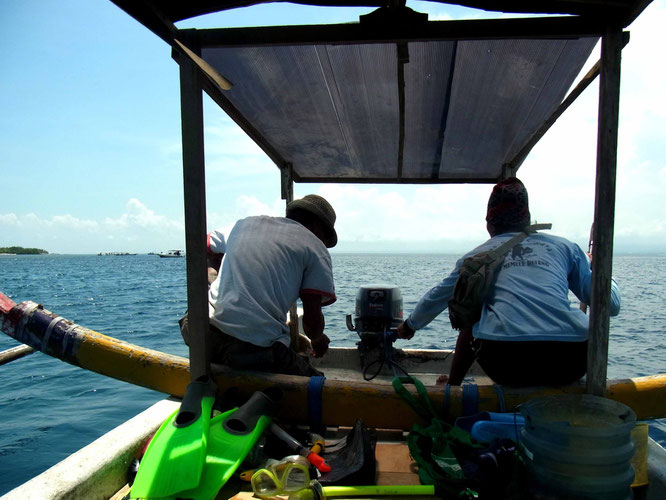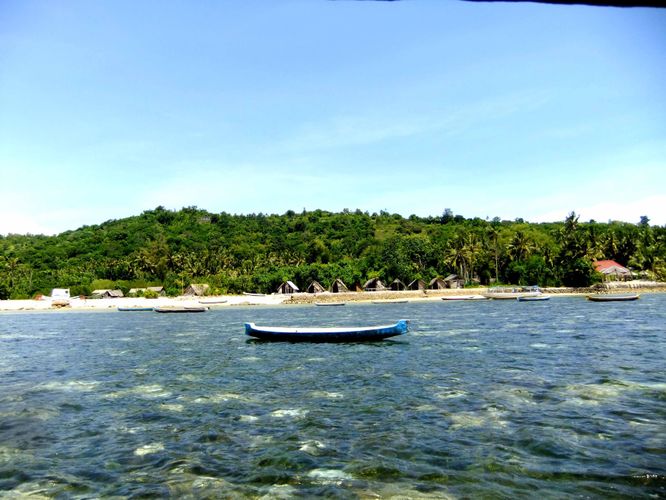 THE FOOD
The restaurant is a cute barn with only a roof and no walls, like you will see it quite often in Indonesia. They serve Indonesian and Western cuisine and absolutely everything I tried there was great.
The meals are not included in the price for the room but it's good quality food and since there is not much else around I had every meal in the restaurant while I was there.
ALTOGETHER
Altogether I can fully recommend a stay at "le pirate". It's a great place to take a break from travelling and to just relax and read a good book.
You should absolutely take a snorkelling trip, there are colourful corals and fish in the area, that you shouldn't miss.
---
---
Where:
Nusa Ceningan, close to Bali
How to get there:
by boat from Bali to Nusa Lembogan and then have le pirate pick you up
How much:
click here for current rates
---
This is not a sponsored post, I just really enjoyed my stay at le Pirate and wanted you guys to know.
Nevertheless, please note that I am an affiliate for booking.com and will earn a small percentage of your purchase if you buy through these links at no additional cost to you. Thank you for supporting Journey to Design! 
---