"It's so bright here" I said to Stavros, the manager at Salt on Milos, a Greek island in the Cyclades.
He was walking me to my room while I was squinting my eyes looking at the sun glancing over the ocean on one side and the white suites on the other, feeling pure bliss before even putting down my backpack.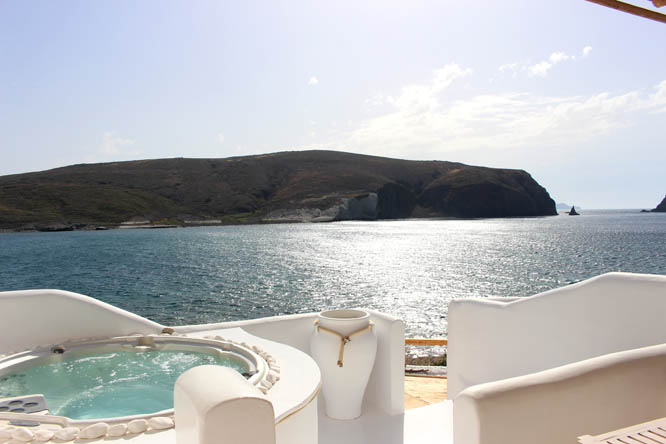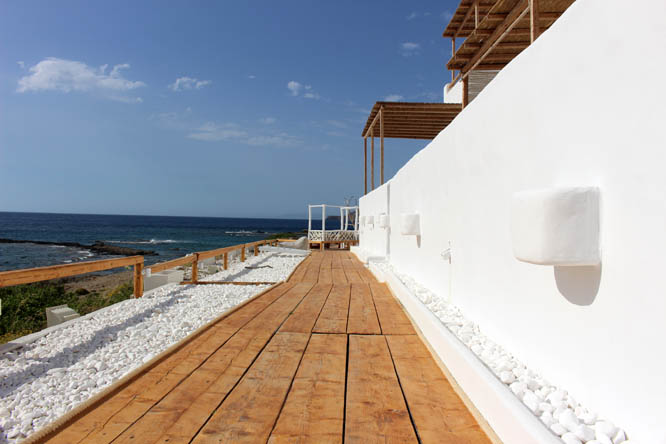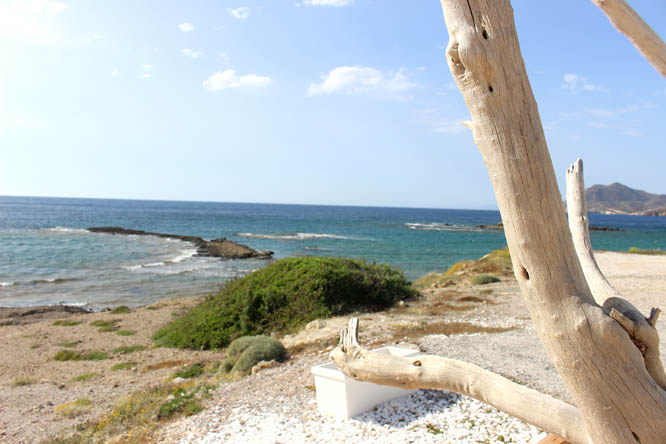 ---
The Island
Milos is one of the biggest islands in the Cyclades, covering 150 square km.
With only 5000 people living there, it still feels pretty empty and peaceful.
There aren't many tourists there (compared to the surrounding islands) and I decided it was a perfect stopover on my way to Santorini.
Milos is famous for its clear waters and great beaches, and as you know, that's all I ask from an island.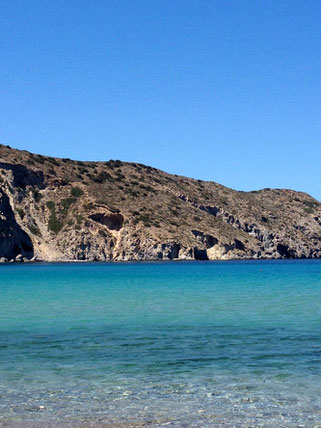 Salt is located on the very north tip of the island, in a village called Pollonia. 
We're playing fast and loose with the word "village" here, as it's composed of about five roads. Still, you will find nice restaurants right next to the beach and even two little stores to stock up on wine sunscreen.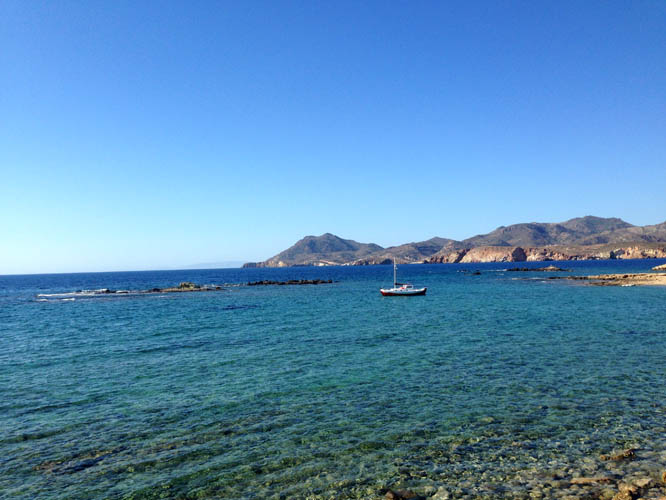 ---
The Design
The brightness didn't stop with the facades of the buildings. Most surfaces are painted white, in the classic Cycladic style, which I later on saw many times in Santorini.
All other surfaces are made from light wood, giving the whole complex a summery and beachy style.
Cute details create a cozy atmosphere with shells, driftwood and ropes everywhere.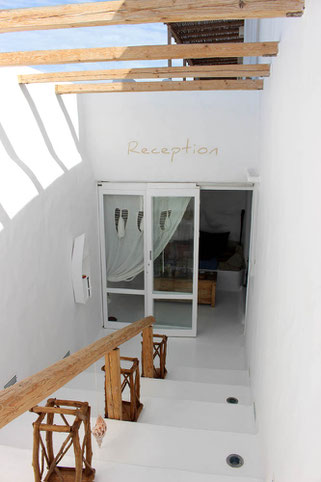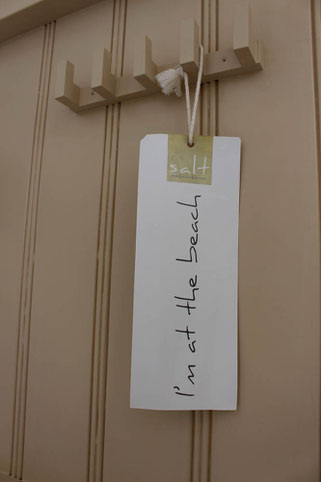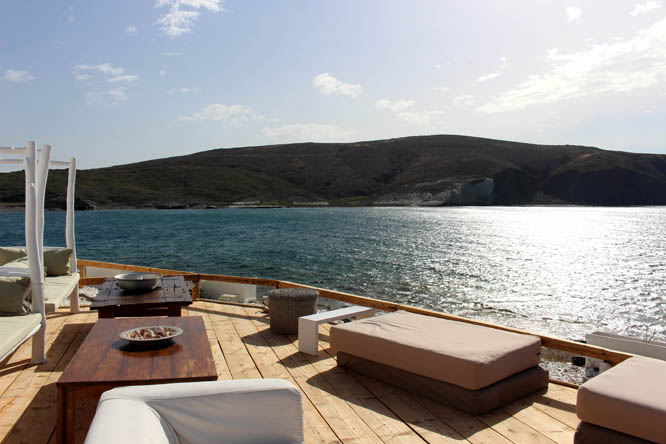 The traditional architecture in the Cyclades (think white cubic houses with blue accents) is mainly designed to cope with the climate.
By building thick walls, the houses can retain a desirable temperature for longer (cold in summer, warmth in winter). Painting the houses white, obviously also helps with the temperature in the summer.
I loved that Salt used these design features by building white cubic houses, but then added cute details to create a unique modern atmosphere.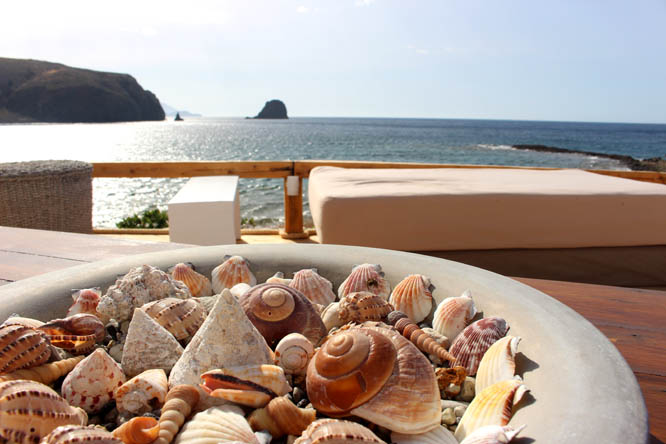 ---
The room
I literally didn't leave my terrace the entire day I arrived.
Apart from two nice seating areas, which would have been large enough for a whole family, I actually had my own jacuzzi overlooking the ocean!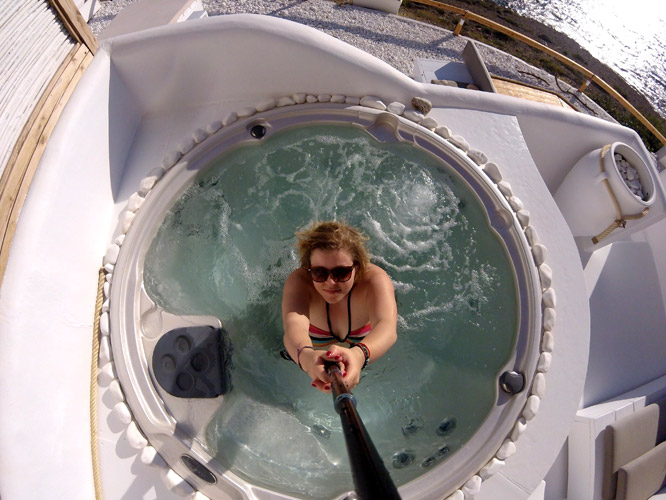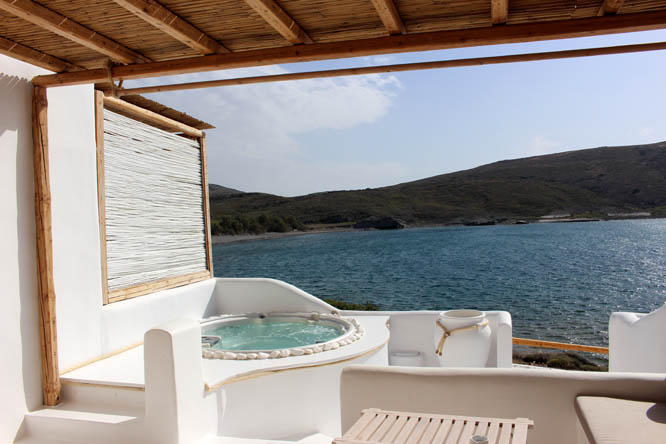 The suite itself (I had the Provatas suite) had yet another seating area, a cozy bedroom, a small kitchen area and a bathroom.
I especially loved the bed facing the terrace doors, which meant I woke up to this view.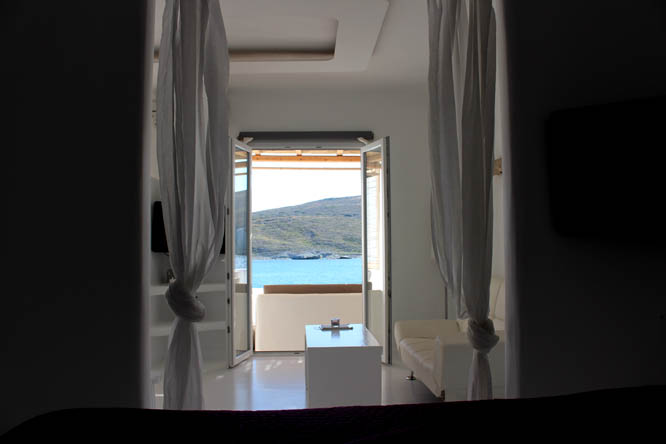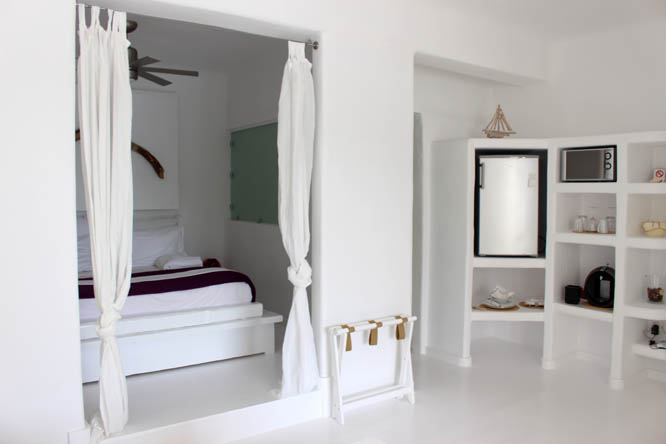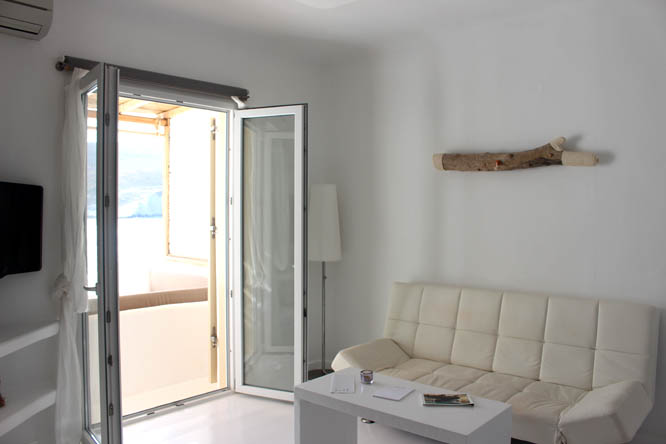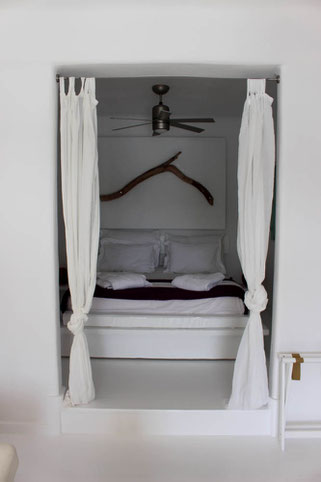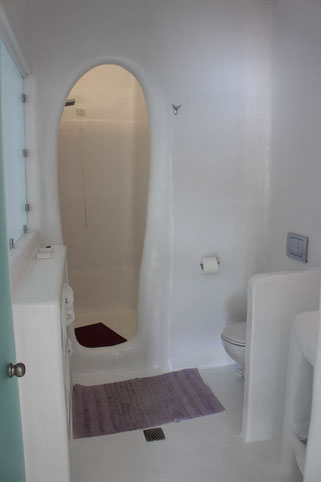 ---
The Little things
Breakfast in bed
Breakfast at Salt is served in your room, you simply choose something the night before and the next morning you'll find a basket filled with deliciousness in front of your door.
I loved not having to get ready to go to a breakfast room and simply sitting on my own terrace in my pajamas!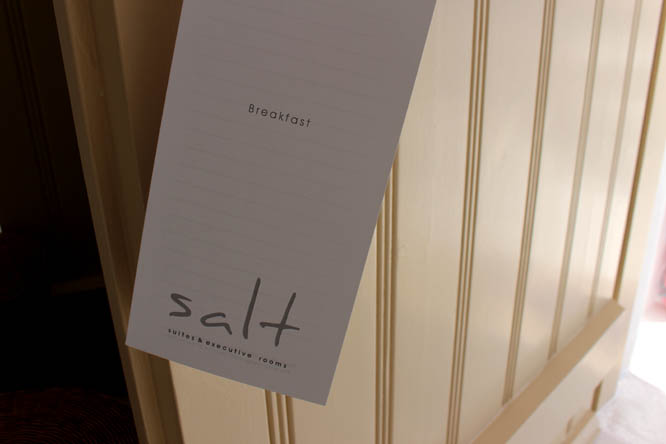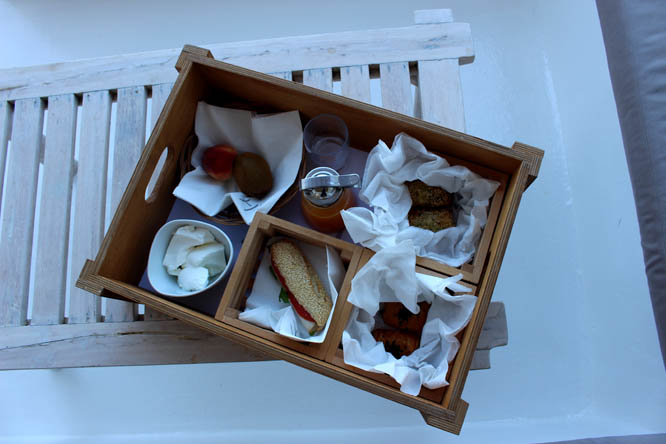 Wifi
I'm currently uploading this post while watching Netflix!
At Salt, each suite has its own wifi, meaning you don't have to share with your neighbours downloading movies.
The super fast internet connection makes Salt a great place for everybody who'd like to get some work done while sitting in their own jacuzzi!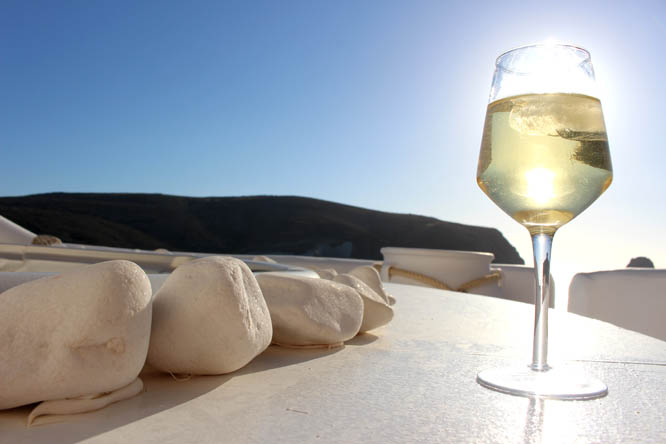 ---
Over all
I fell in love with Milos head over flip flops. This is such a peaceful place!
Salt's relaxed atmosphere and classic design fit right in and created a perfect base for me to explore the island.
Having a small kitchen in my room meant I didn't always have to eat out and I could enjoy the sunset from my terrace with a glass of wine in my hand.
Thanks for having me, Salt! I'll be back!
PS: I asked - they have to paint everything once a year.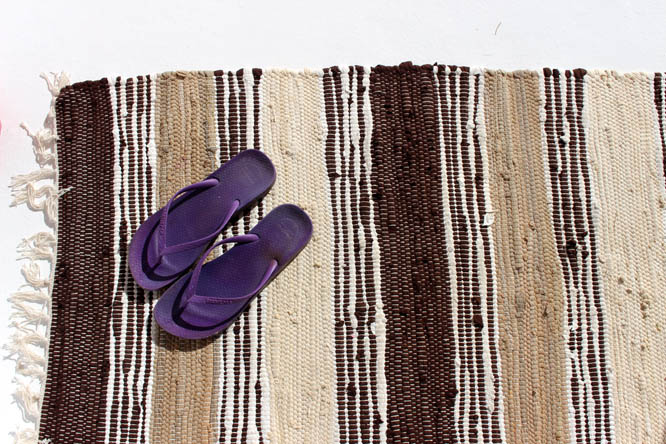 ---
Where:
Pelekouda - Pollonia
84800 Milos
How to get there:
take a boat from Piraeus for about four hours. There's also an airport on the island.
There's a bus from the port to Pollonia,
Salt can also arrange a pick-up for you
How much:
rooms start at 110€.
Click here for the full price list
---
I was compensated for writing this post with a stay at Salt free of charge. As always, you still get my full and honest opinion.
Thank you, Salt and Stavros for having me!
Pin for Later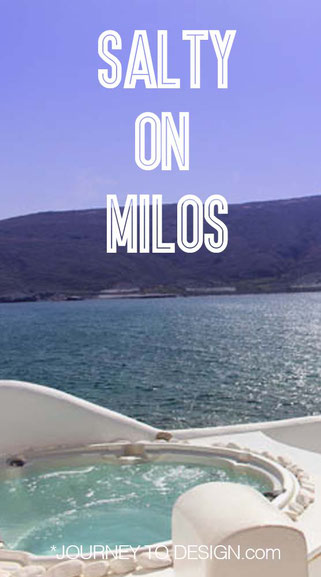 ---
---
YOU MIGHT ALSO LIKE
---