After relaxing days on Milos, I decided it was time to get off the sun chair and I took the ferry to Santorini, where I met my best and oldest travel buddy: My Dad.
He was the one who introduced me to travel as a toddler and who never stopped travelling himself. Since he was on his way to Crete, our paths overlapped in Santorini and we decided to spend two days swimming, hiking, eating tzaziki, driving around the island and petting donkeys.
If you are travelling to Santorini and only have limited time on your hands, have a look at our two days itinerary.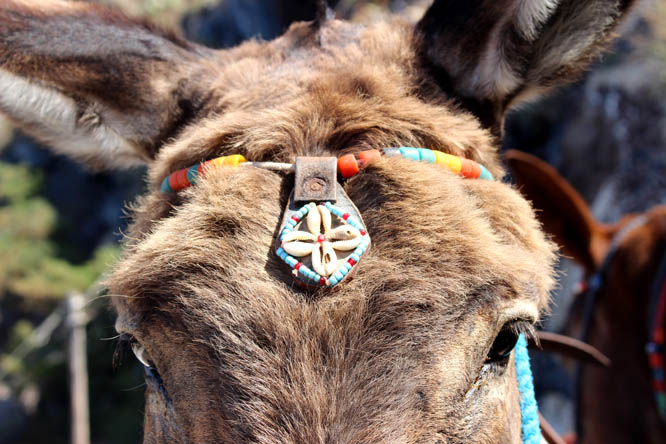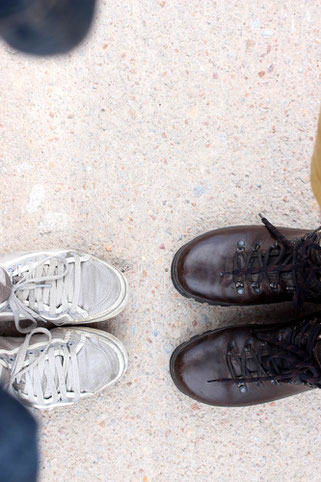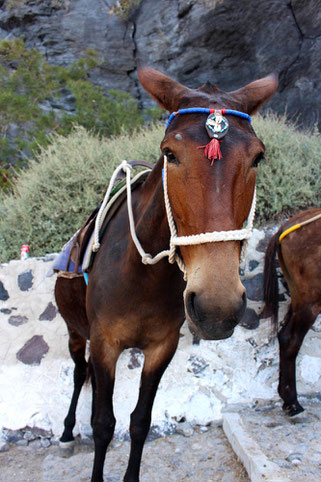 ---
Day 1: Hiking Santorini from Fira to Oia: Explore Fira - take a break in Imerovigli - watch the sunset in Oia
Fira (also called Thira or Thera) is the island's main city, where we strolled through the alleys and the boutiques. There are also many bars and restaurants here, and if you are looking for nightlife, this is your place.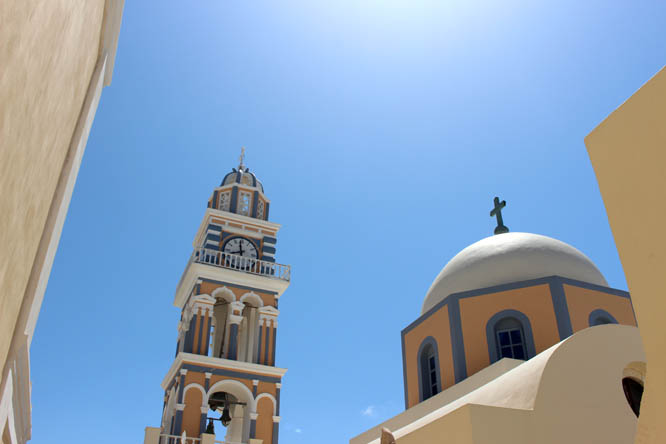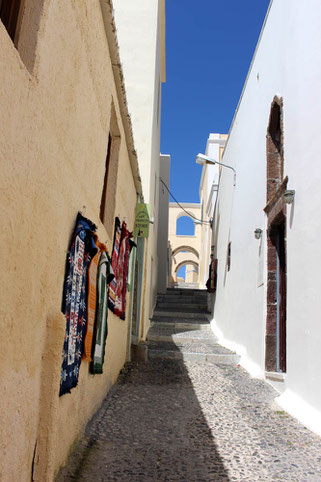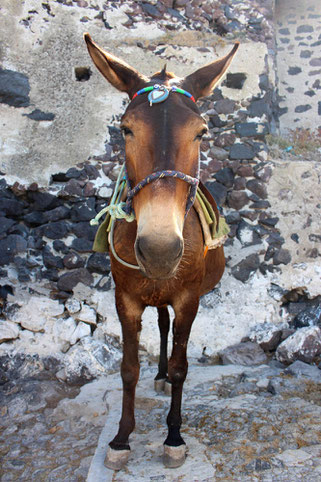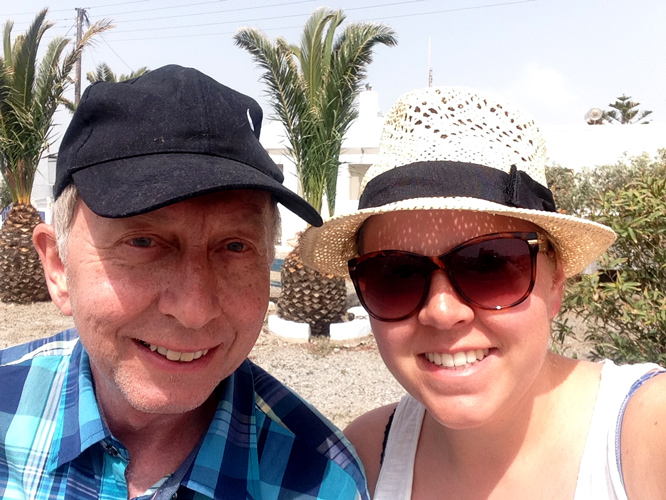 We walked down the many many steps to the harbour, where I was mainly interested in the donkeys standing along the way, which you can rent to take you back up (or down if you are very lazy).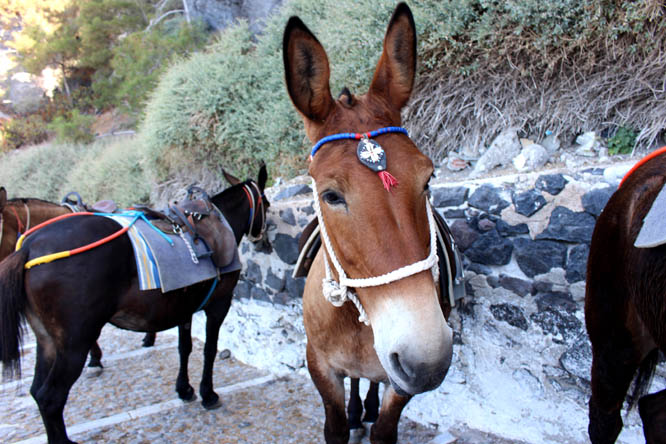 We took a cable car instead, which was nice, but since you can see the caldera from all western spots on the island it didn't reveal any new sights. I'd say it's only worth the 5€, if you really don't want to walk back up (or take a donkey taxi).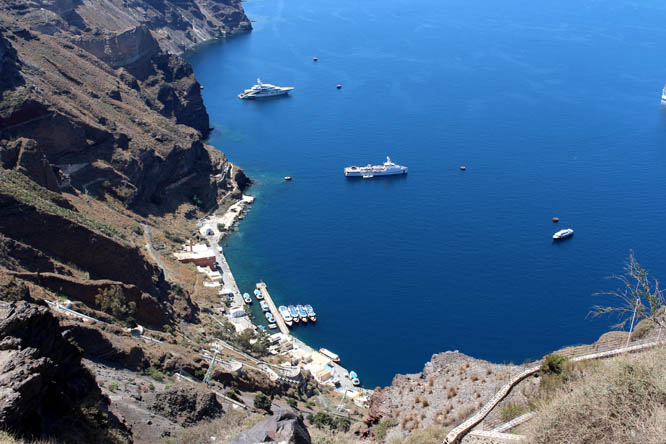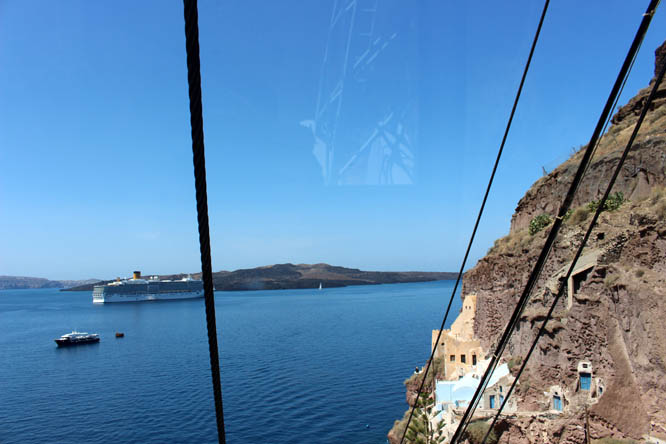 The walk to Imerovigli only takes about half an hour and is paved all along the way.
Imerovigli quickly became my favourite place on Santorini because the view is stunning and the alleys are absolutely adorable.
We decided to stay there and we couldn't have been happier with our choice. Although it lacks Fira's night life, there are a few nice restaurants and it is just oh so pretty.
We took a break here before heading towards Oia.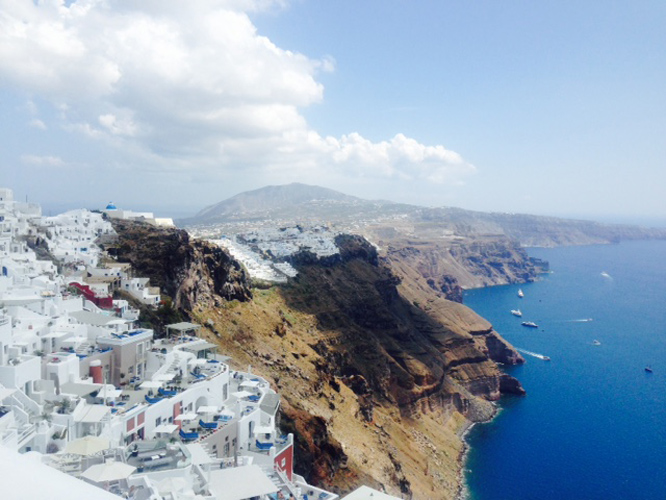 The walk from Imerovigli to Oia takes about 2 hours. We left in the afternoon, but I kept wishing that we had left a little later because it was SO hot. Make sure to be there for the famous sunset in Oia but leave as late as possible to avoid the mid-day heat.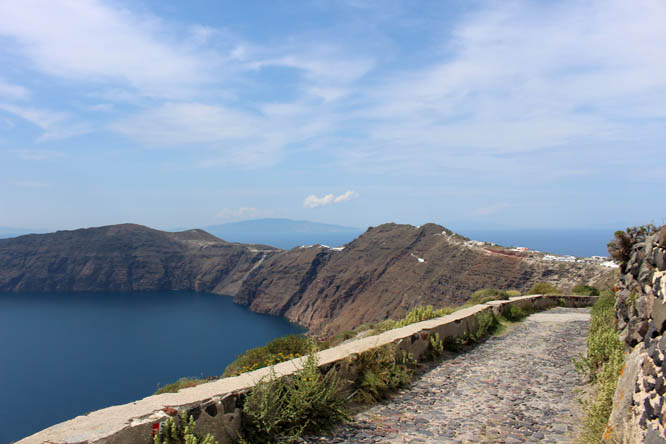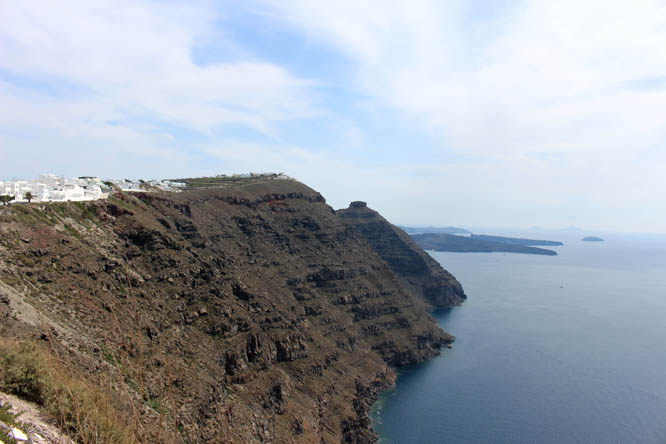 The walk is easy, and there is no need to bring water as there are a few shops on the way.
If you decide to have enough, there is even a donkey-stop half-way, where you can rent a donkey to take you to Oia.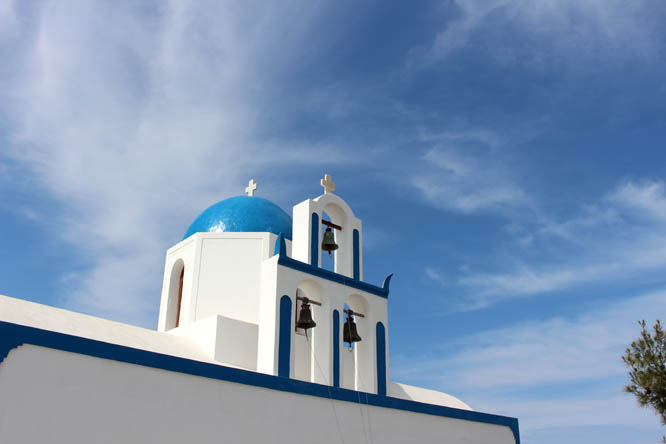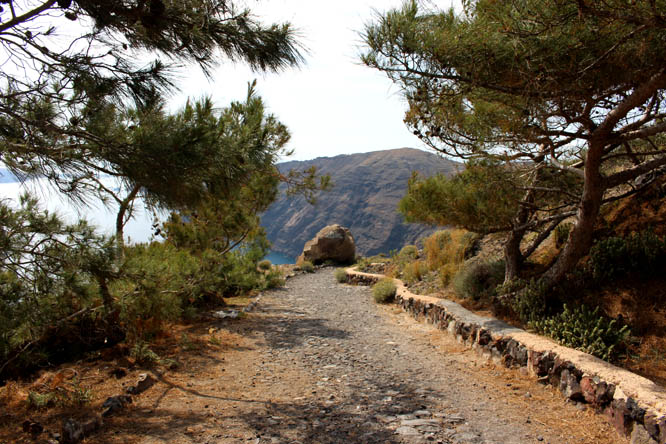 Arriving in Oia, I was a little disappointed by all the luxury shops obviously geared towards tourists, but as I walked into the village a little deeper, I also found nice little boutiques and restaurants.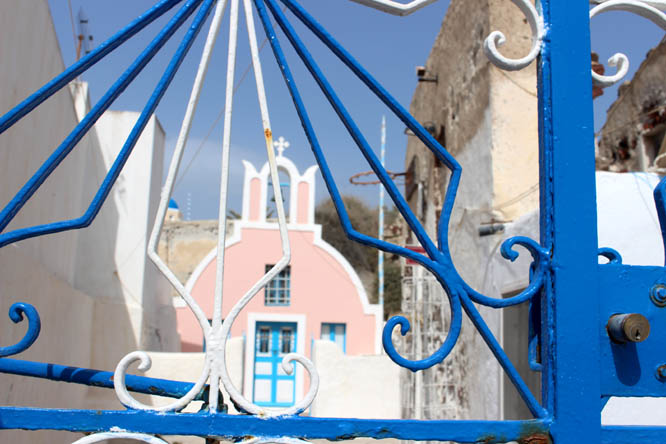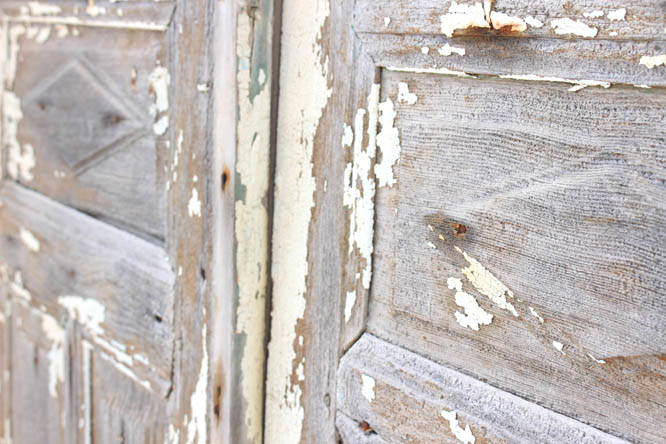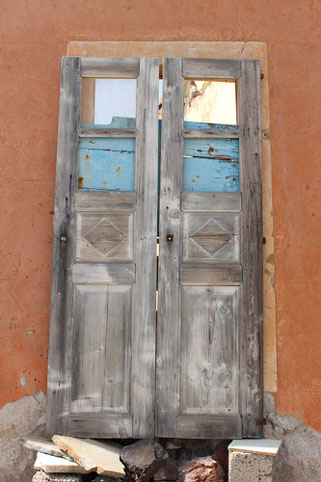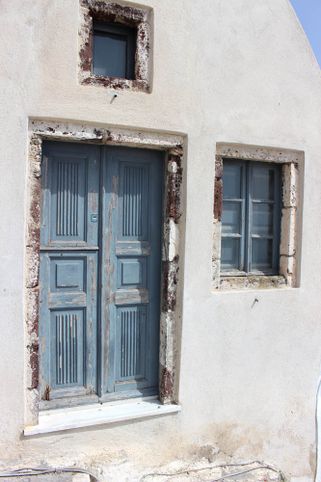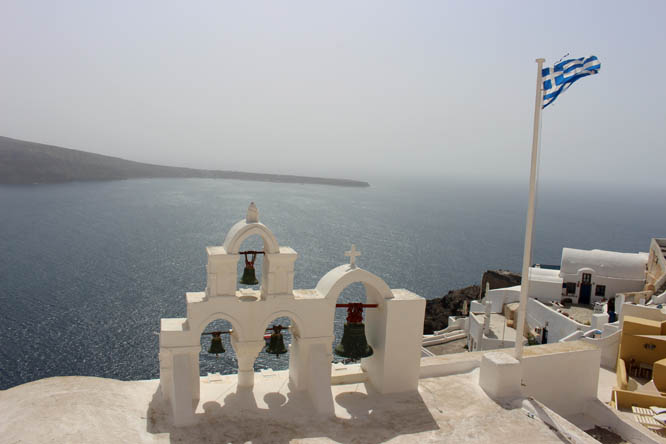 We had dinner at Karma, which had the best food I found in all of Greece. 
We then watched the sunset, which was nice, but I was annoyed by the crowds. It's probably one of those things you don't want to miss, but then it's super busy and you're kind of annoyed of yourself for standing in a crowd to watch a sunset (well, that's how I felt).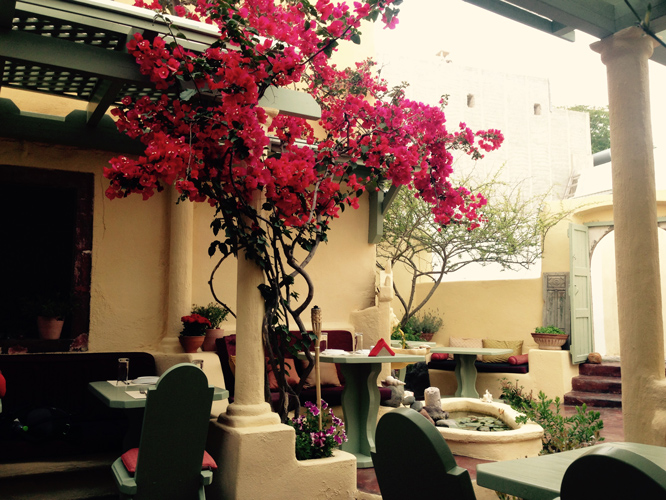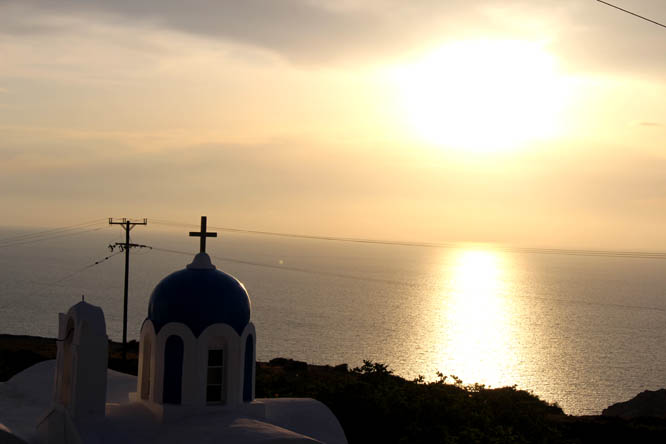 To get home, you can take a bus going back to Fira, so if you are staying anywhere in between, there even is a direct connection.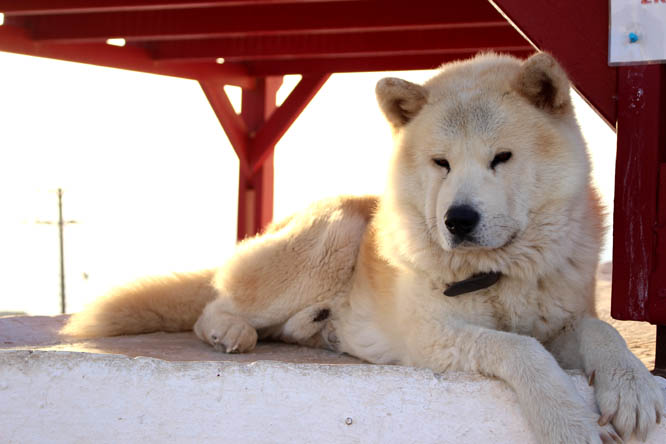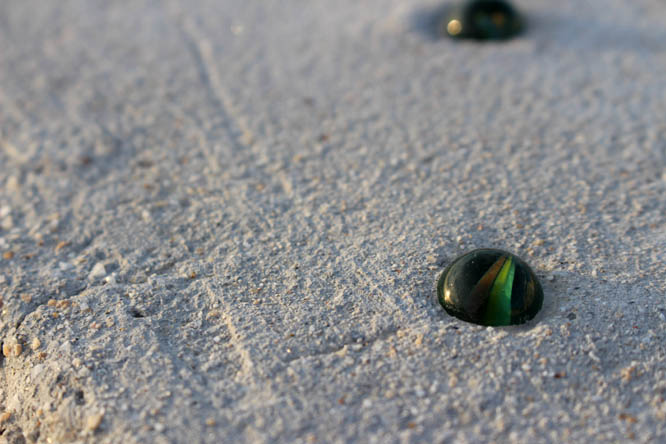 ---
Day 2: Rent a car to explore Perissa, The Red beach, Akrotiki and the Lighthouse
The next day, we rented a car in Imerovigli and then drove south towards the lighthouse.
As we hadn't been swimming in the ocean the day before, our first stop was Perissa to jump into the water. I don't really like organized beaches, but this one was pretty empty and having a sun chair is kind of nice, right?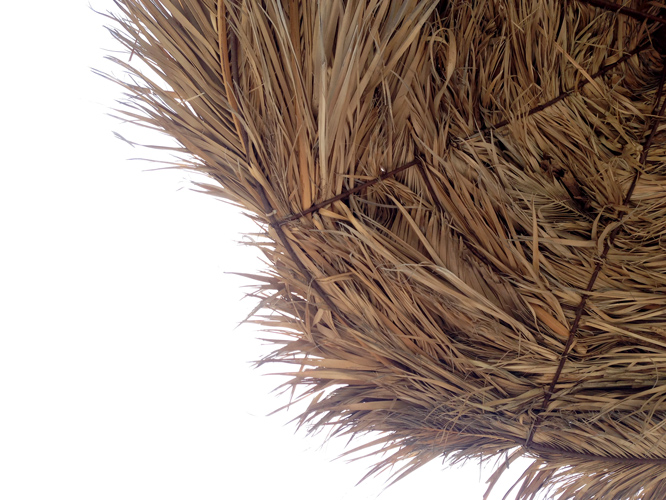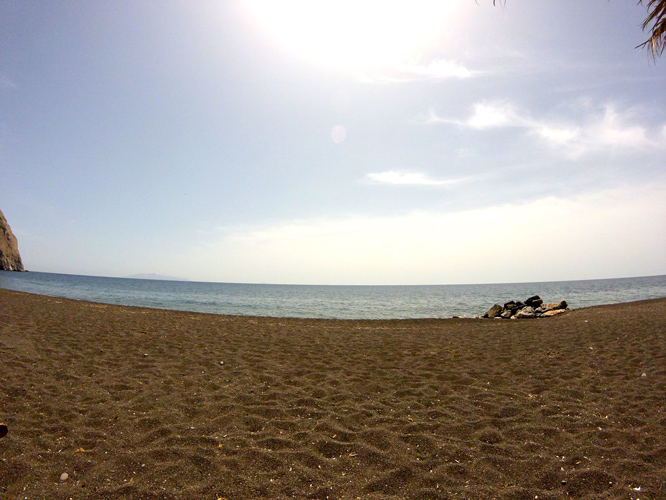 Due to the black sand, the water looks dirty at first sight, but it's absolutely clear once you get in.
We then drove down to the lighthouse, with a little stop in Akrotiri for lunch.
The view from the southernmost spot of the island is nice and the light house offers a great photo opportunity (unless you are there on a rainy day...).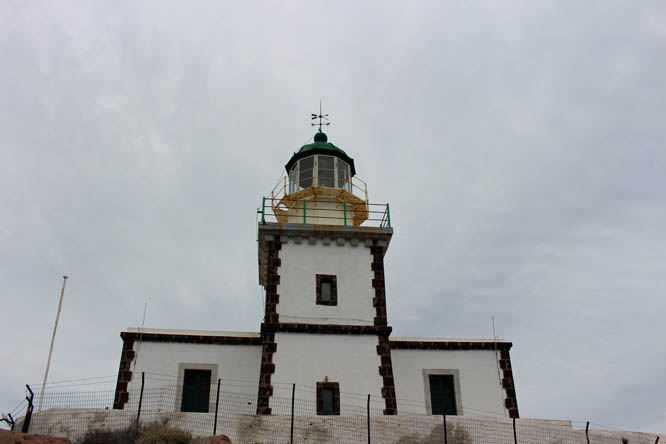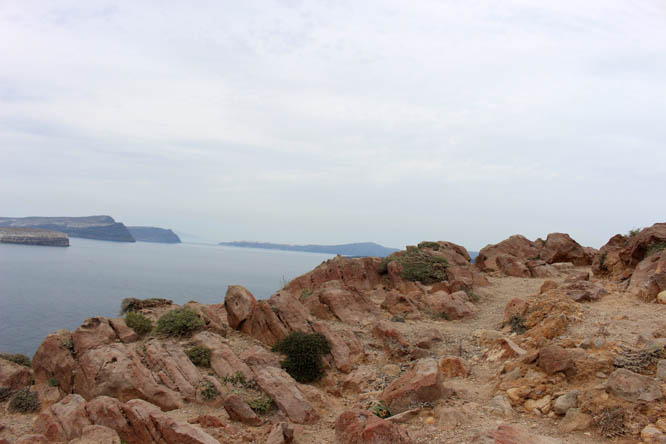 From there it's just a short drive to the red beach. The crimson stone here makes for another stunning photo opportunity.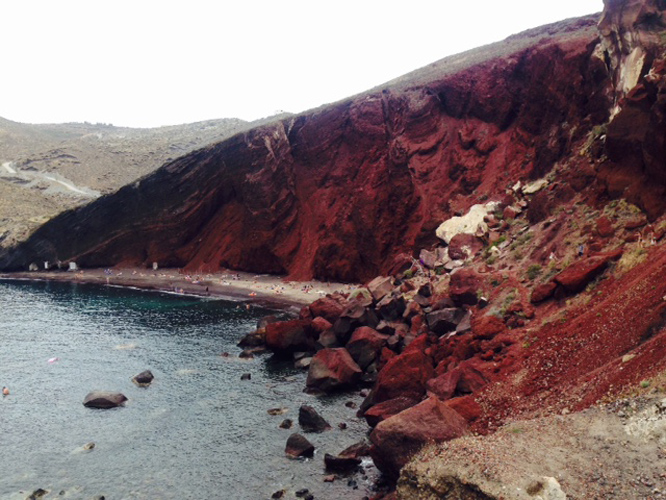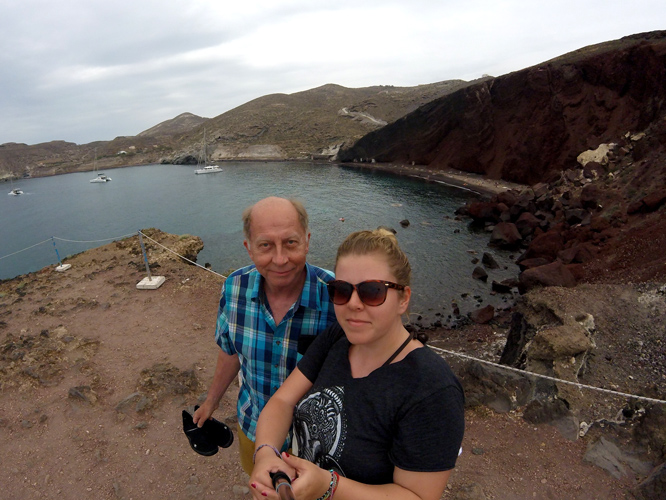 Since we were so happy about our dinner at Karma the night before, we decided to drive all the way back to Oia that night.
There are busses going to all these places, but renting a car for just one day was a great way to see more of the island.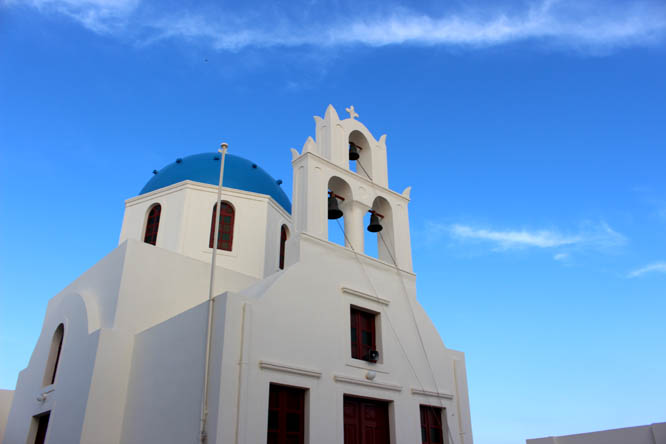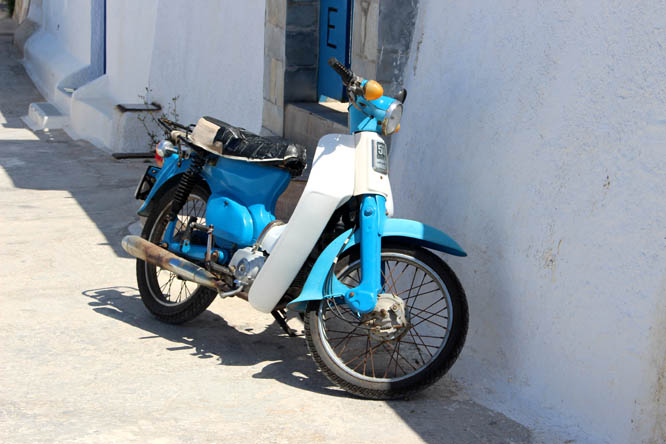 ---
Day 3: Boat tour
Unfortunately, there was a storm on our last day and we didn't really leave the hotel, that's why I didn't include it in my itinerary.
We had planned to take a boat and snorkel trip, which sounded amazing, but was cancelled due to the weather.
That simply means I'll have to come back to Santorini to see it from a boat!
---
Where to stay: Budget to High-end
Budget: Caveland Hostel
My friends at hostelgeeks featured Caveland for its design concept and friendliness and they absolutely fell in love with the caves the dorms are now built in. I mean, I've never slept in a cave within an old winery, have you?
If I had been travelling by myself, this would have been my spot on the island.
---
Mid range: Nefeli Homes
As I said, I loved our hotel in Santorini.
Our room at Nefeli Homes was small but nice and we had THIS view from our terrace.
Imerovigli is located in the middle of the island, which means that it's easy to go anywhere.
If you even manage to ever leave your terrace.
Click here for current rates.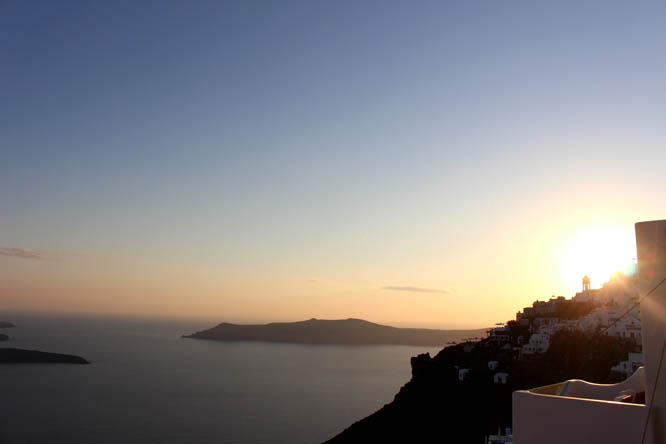 High-End: Chromata
I walked by Chromata in Imerovigli and was jealous of their sun chairs with the perfect view. Their plain white design looks gorgeous and fits right into the Cycladic architecture.
If I hadn't been on a budget, this would have been my kind of hotel.
Click here for current rates.
---
Sharing is caring
---
Please note that I am an affiliate for booking.com and will earn a small percentage of your purchase if you buy through these links at no additional cost to you. Thank you for supporting Journey to Design! 
Pin for Later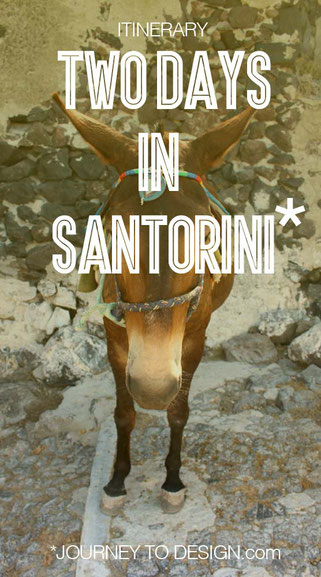 ---
YOU MIGHT ALSO LIKE
---