Athens won my heart at first sight with street art, sun and souvlaki.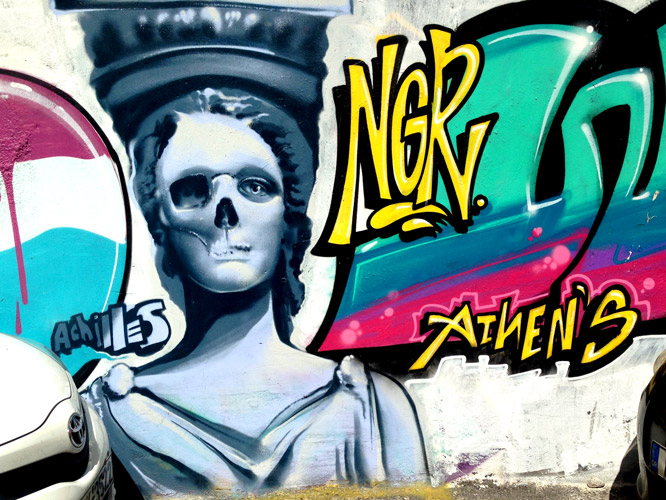 When I found out how much street art there actually is to see, I decided to skip everything else and just wander around for two days. I mean, the Acropolis isn't going anywhere, right?
---
Psyrri
I started off in Psyrri, which is a hip neighbourhood close to the Acropolis.
Apparently, it received a make-over before the Olympic games, changing from a slightly dodgy area to a now gentrified neighbourhood with lots of bars and restaurants.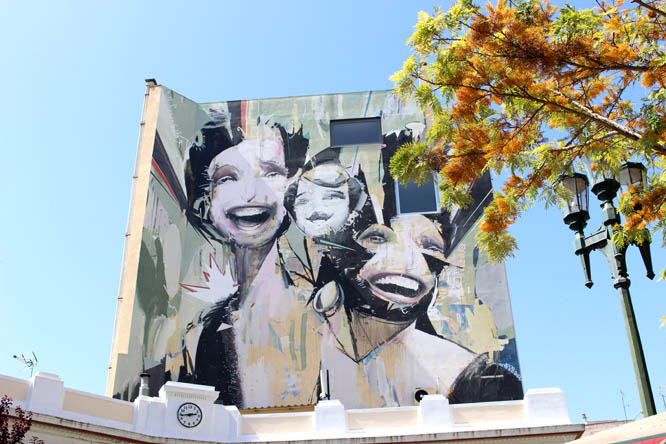 After strolling through the area for a while, only having found this (great) mural by Alexandrous Vismoulakis, I was about to give up when I turned into Epikourou Street. Here, there was one large piece next to the other, all meeting at one building, which was painted entirely.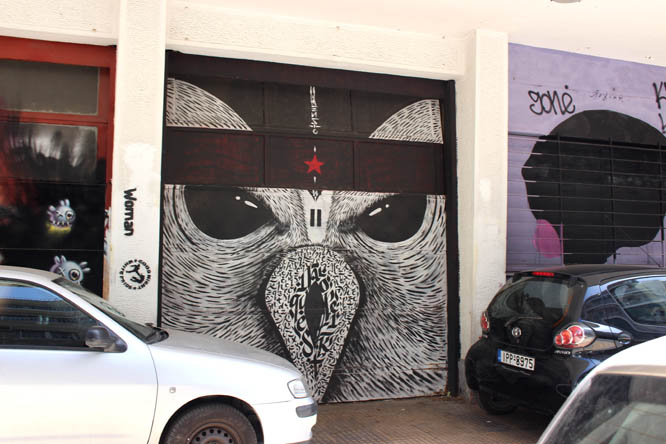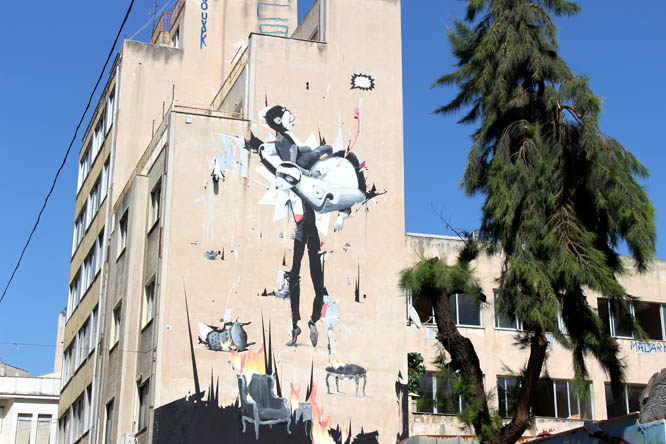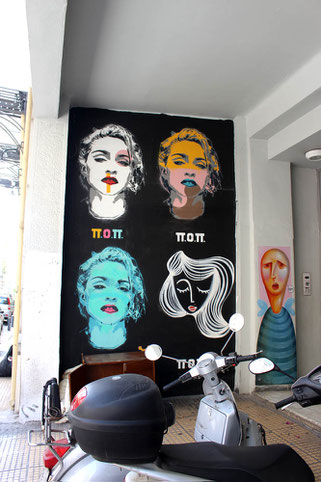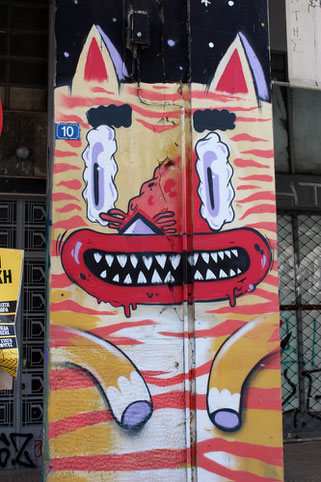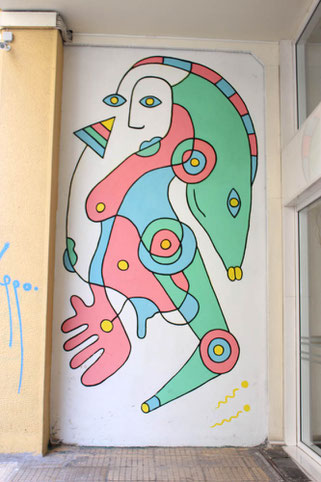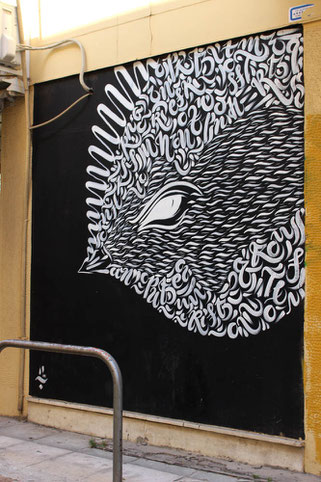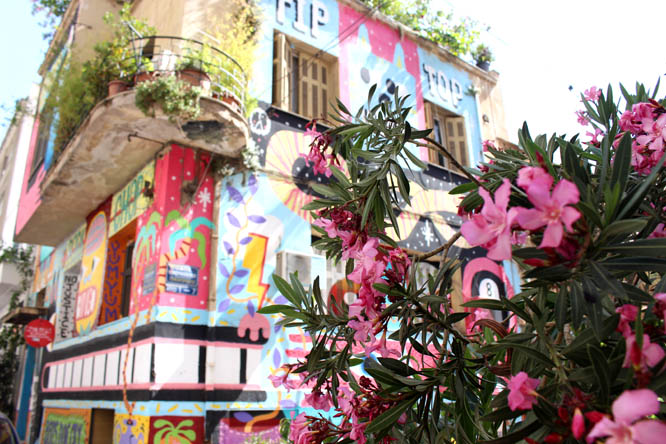 Can I move in there, please?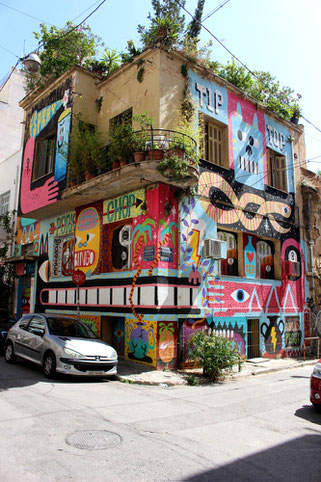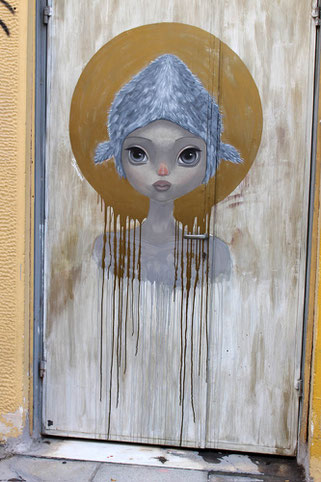 I absolutely fell in love with that little elf (?) right opposite of the coulourful house. While the moon seems to be behind her, the colour is still running over her shoulders, messing with the perspective and making it much more interesting.
---
Gazi
The next day, I headed towards Gazi, an industrial area named after a former gas factory, that was now transformed into a cultural centre.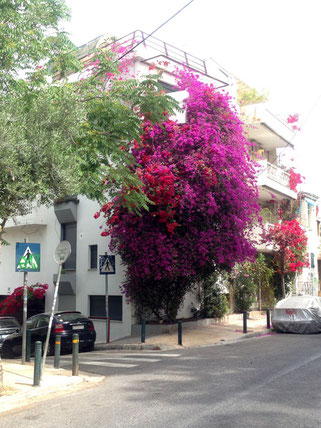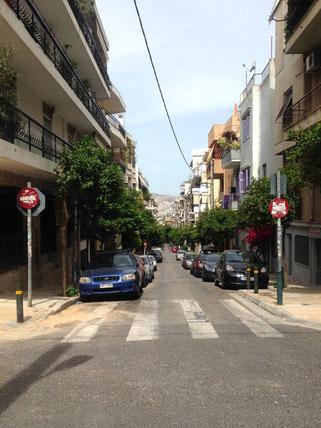 Gazi's reputation isn't the best, but if you walk there from the other side of the Acropolis, you'll hike over the hill surrounding it and through an adorable area leading towards the centre of Gazi, the old gas factory.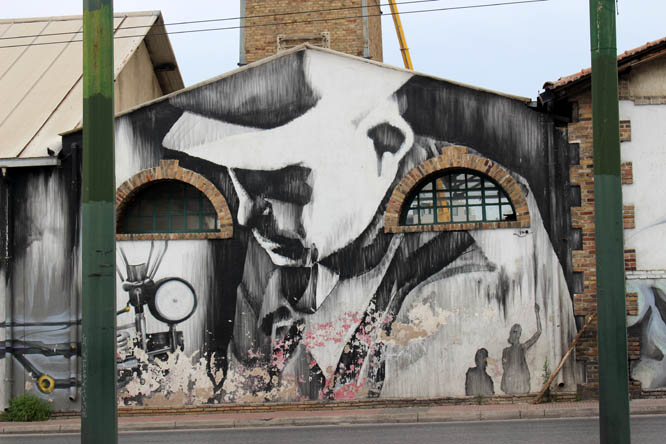 Starting at Piraeus Street in front of the gas factory, you'll already find several murals.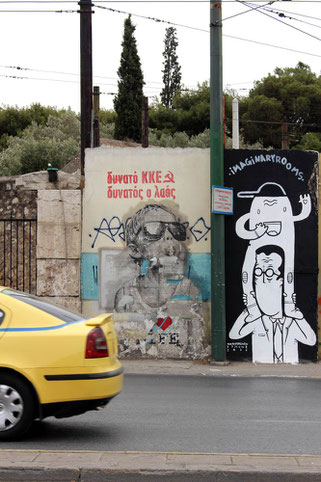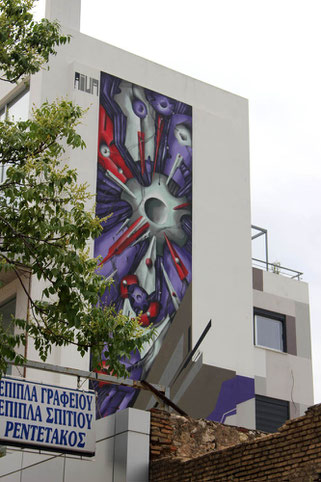 Walk towards Voutadon Street and you'll find a massive wall, covered in hundreds of pictures.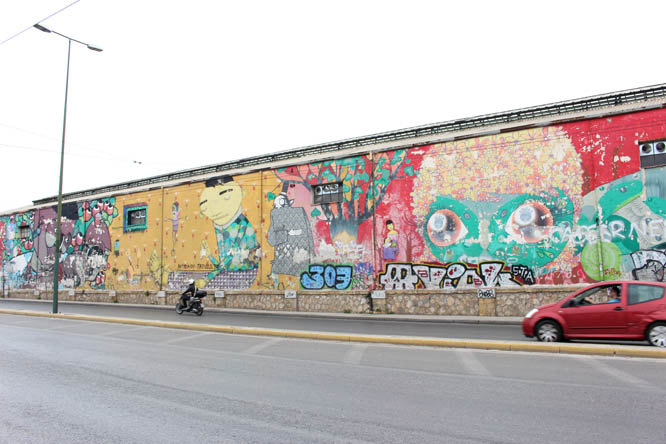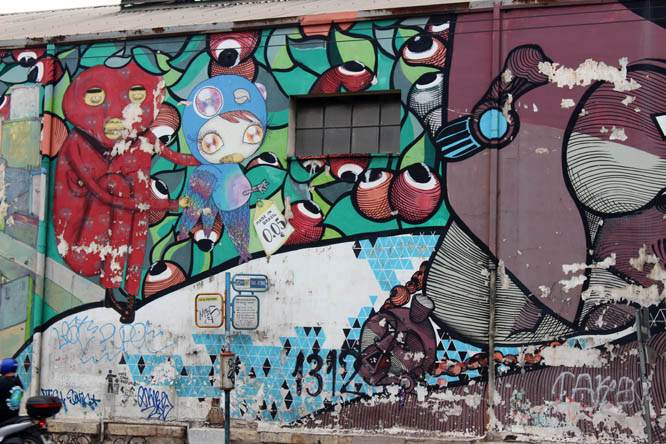 Voutadon Street and its side alleys are basically covered in grafittis, you can't miss them.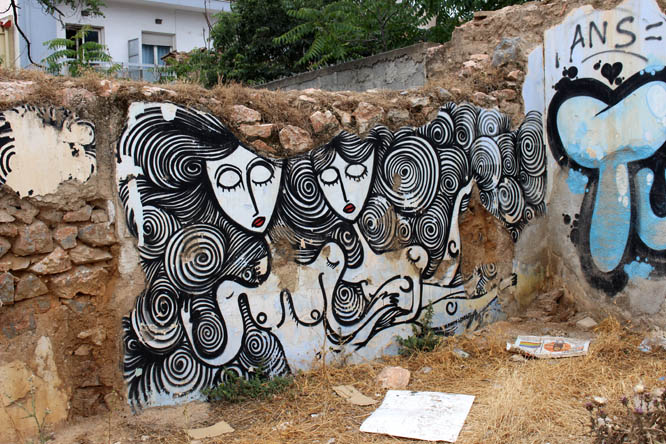 I've seen this artist's work all over Athens. Does anyone know who it is?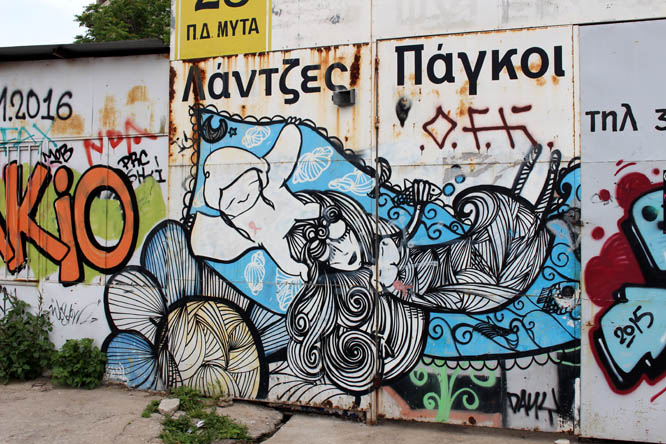 What made Athens' street art special to me was that after being there for only two days I kept recognizing the work the same of artists again and again. This made it feel much more personal than in bigger cities like Berlin, where there's a new artist every day.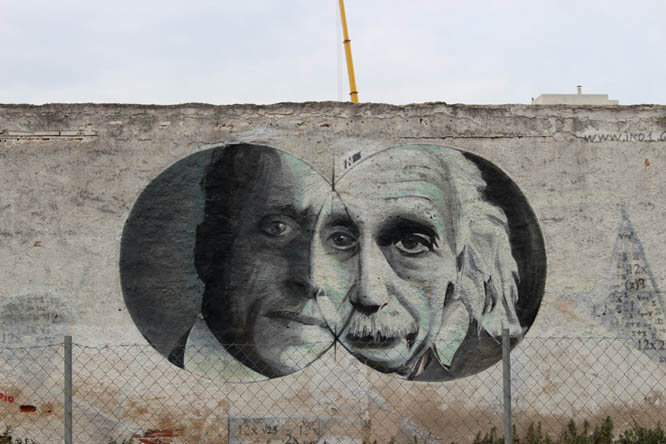 The Athens school of fine arts even offers a programme in street art studies, which explains why there are so many skilled artists working there.
I can't wait to come back to see more of that! I like you, Athens.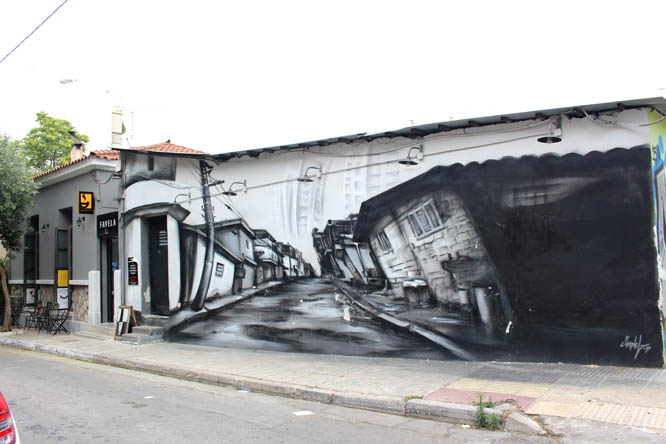 ---
Where:
Psyrri / Gazi
How to get there:
Metro Monastiraki / Thiseio
How much:
 free
While in Athens, I stayed at Athens Studio, a great hostel right next to the Acropolis. Highly recommended!

This link is an affiliate link.
That means I get a small percentage of booking.com's sales at no extra cost for you, if you book through this link .
Thank you for supporting Journey to Design!
Pin for Later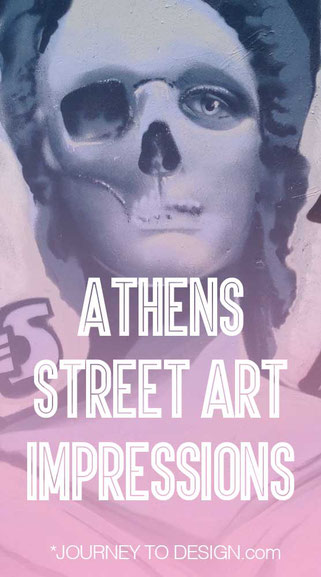 ---
---
YOU MIGHT ALSO LIKE
---