There it was, right in front of me. And I didn't even look for it.
This massive masterpiece by Case, an artist who's work I've been admiring for ages. This was going to be a good day for Street Art.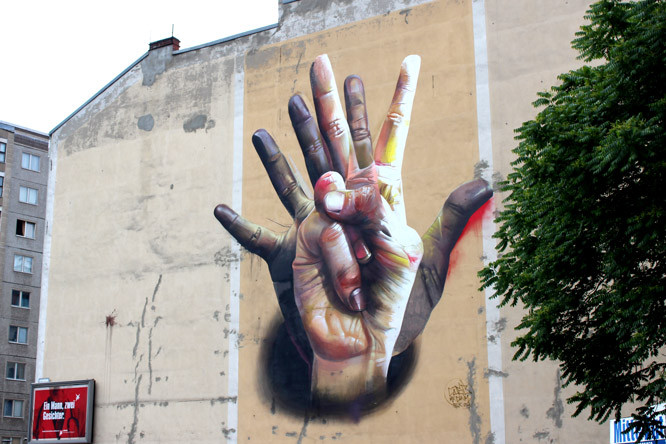 ---
---
While my post about Hamburg's Street art was based on a bunch of "research", aka: walking around, drink in hand, for a few days, this one is a collection of Street Art I found in only one day in Berlin. I know there is so much more to see, but I'll have to start somewhere, right?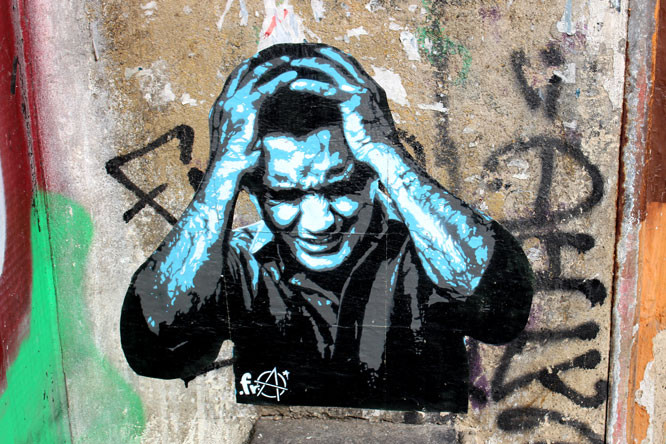 Let's go to Kreuzberg first and start at Oranienstraße, walking towards Skalitzer Straße. Just look into the doorways, most of them have artwork on them and several artists seem to have returned again and again to different places in this area.

For example, I've seen at least ten of these dancing ladies :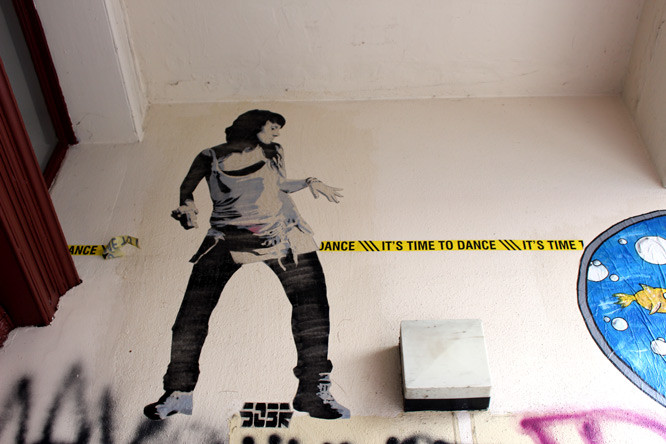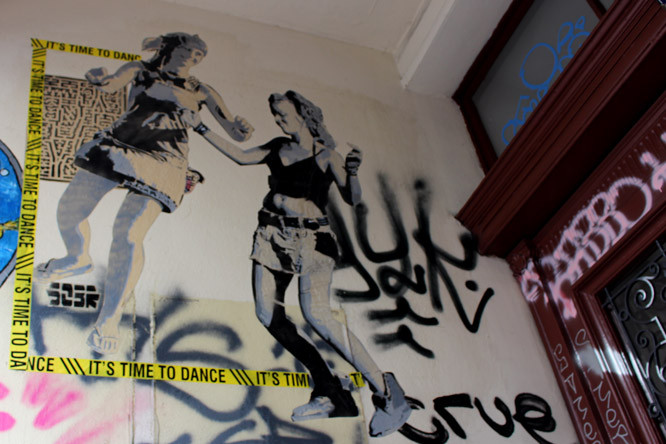 ---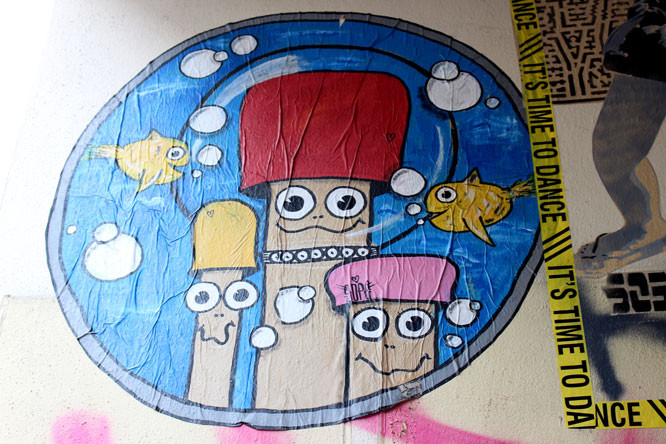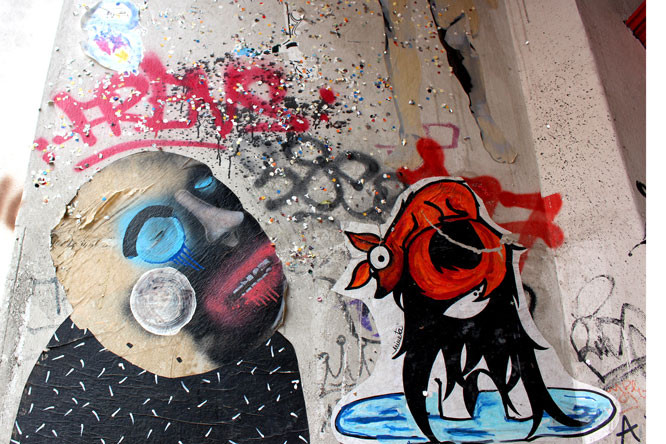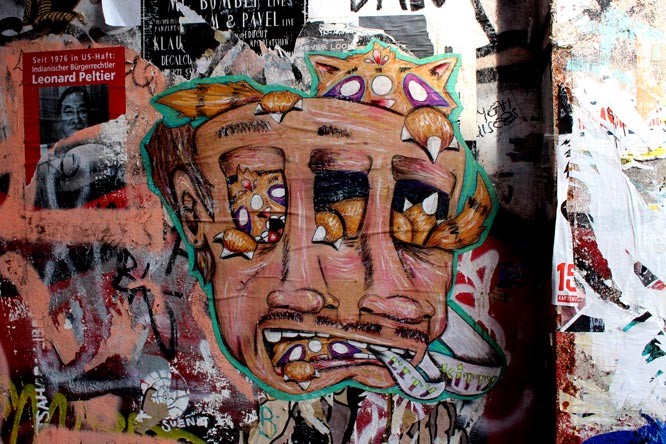 Can you believe I found all of these in one street? And I bet I've only seen half of what's there!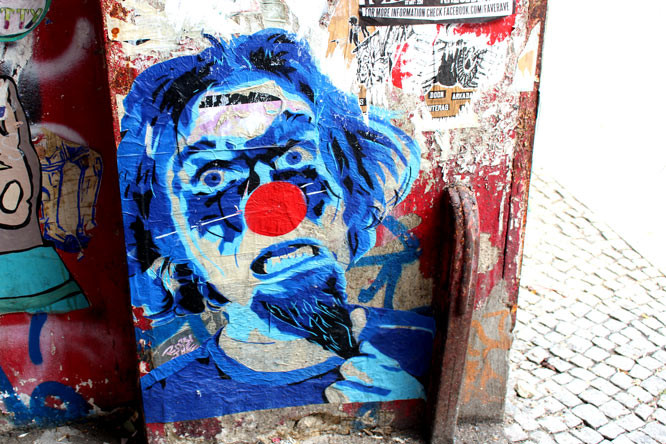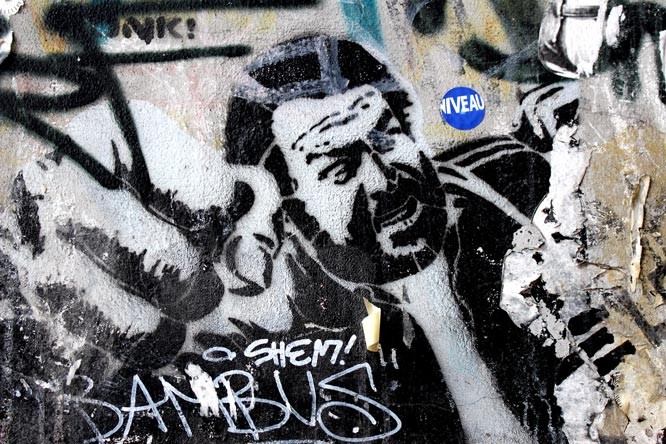 To get to Friedrichshain, you'll have to cross the river. I chose the Schillingbrücke-bridge, because this one takes you to the East side gallery.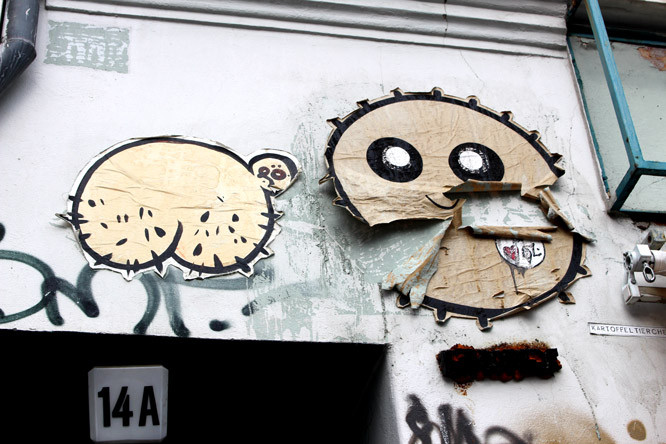 After the fall of the Berlin wall, this piece was left and decorated completely by 118 artists from 21 countries. This giant artwork deserves its own walk, so take your time and try to see both sides.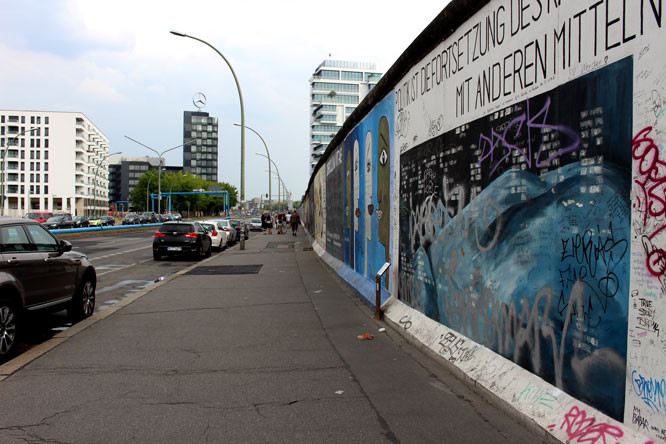 This one isn't actually part of the wall but right next to it: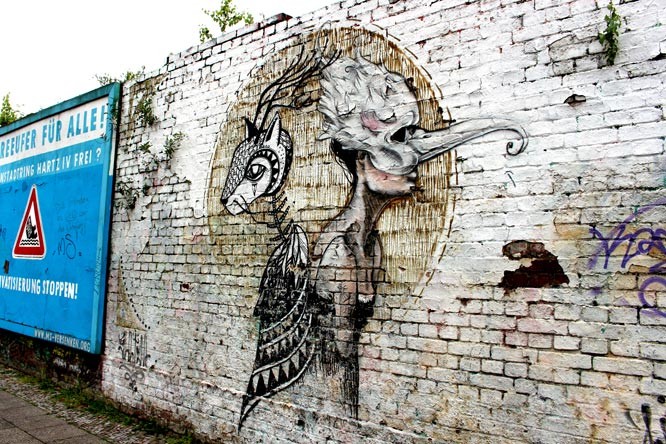 Also check out what's going on on the other side of the street.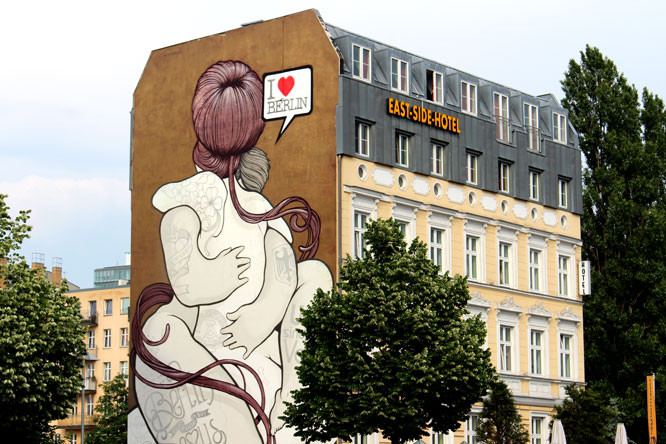 Turn left at Warschauer Straße and again make sure to check out the backyards, that's where I found this beauty.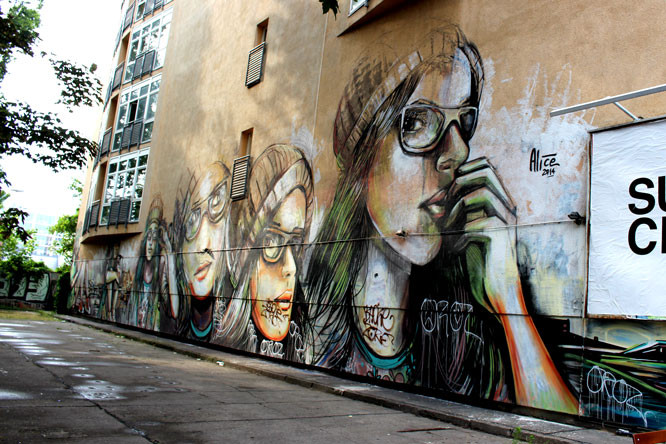 Imagine what's hidden in this giant city if you can find all this in just one afternoon!

I'll have to return to Berlin quickly to find more Street Art.
Let me know in the comments if you have found a special piece of artwork that I should check out!
---
---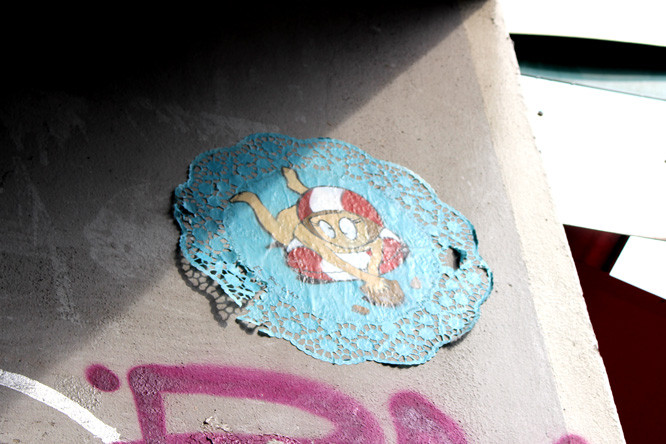 ---
YOU MIGHT ALSO LIKE
---