I'm not sure what it is about industrial architecture, that I find so exciting. Maybe it's the history of the place, that still comes through. Or the cool materials used. Probably also the massiveness of the spaces.
However, I always try to find exciting industrial spaces, that are now used differently when I'm travelling.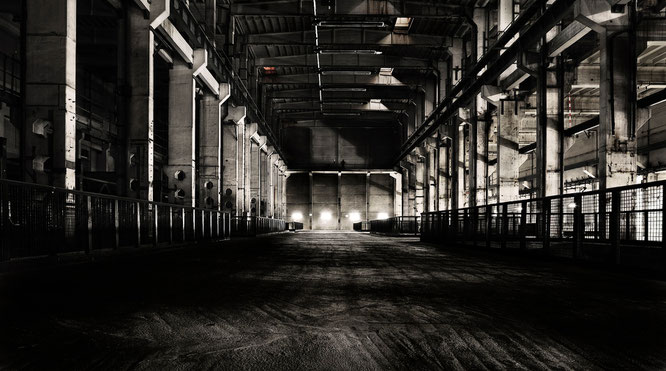 Photo courtesy of Kraftwerk Berlin
---
---
These two I found in Berlin aren't new (they were to me, though) but they definitely made it to my personal top ten:
1. A cultural Power Station: Kraftwerk Berlin
 My friend Antje and I visited the DMY Design Festival at Kraftwerk Berlin. While we weren't too impressed with the actual exhibition we fell in love with the industrial space around it.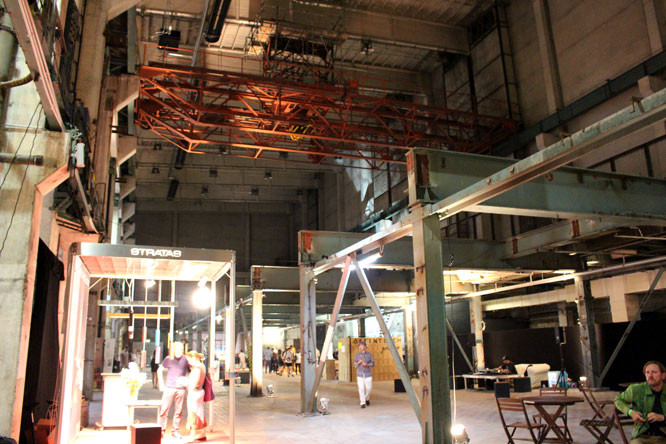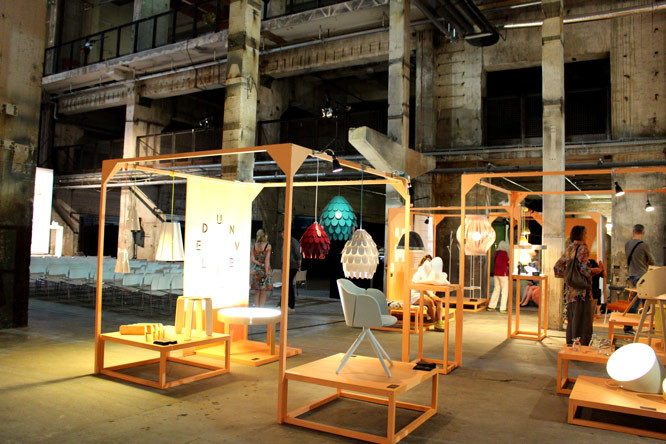 Kraftwerk is located in an old power station in Berlin Mitte. The station was built at the same time as the Berlin Wall to power the East German part of the city.
After the fall of the Berlin wall, the building was abandoned for several years and reopened in 2006, part techno club, part exhibition space.
With a ceiling height of 30m in some parts, this open concrete space leaves space for creative solutions for exhibitions (you could actually fit entire buildings in there!).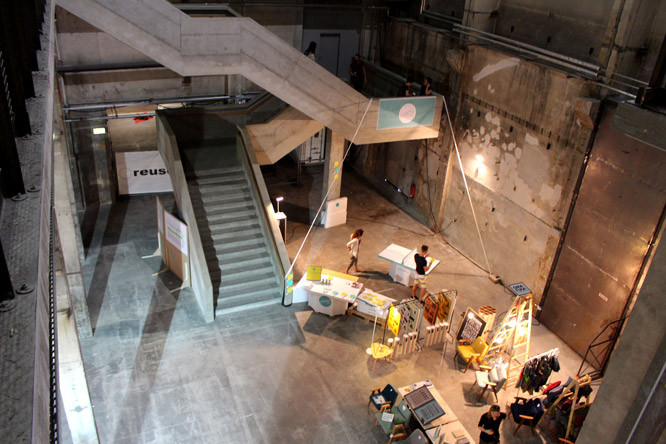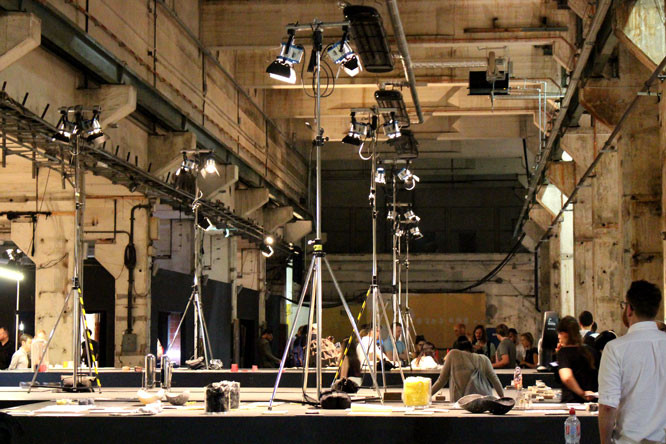 The different levels invite the curators to install floating air installations like these two at DMY, staging the place differently with each exhibition.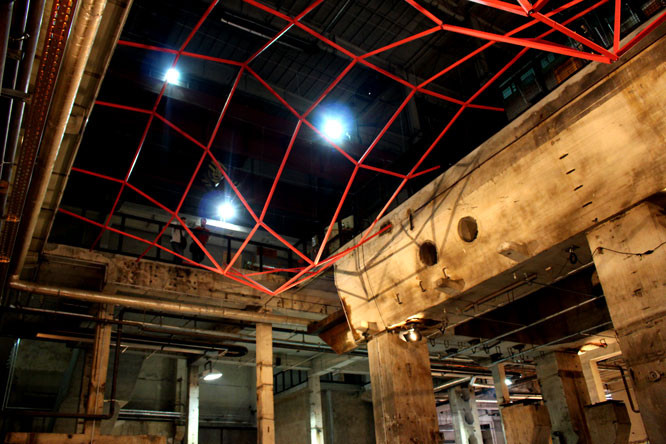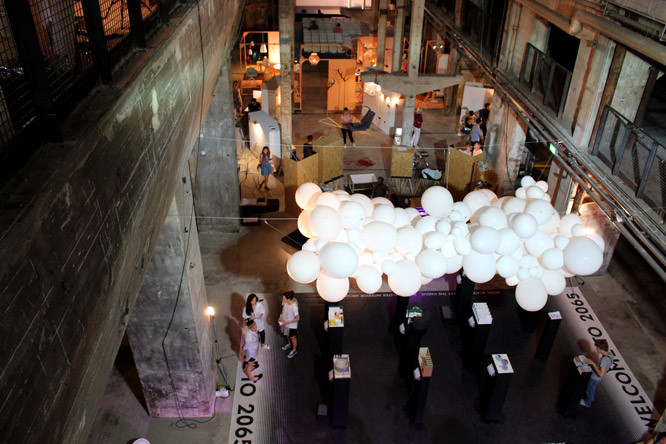 The space appears untouched as there are still signs on the wall warning the workers where not to go, beams and cranes are still visible.
At second sight, the visitor may realize that the light design highlights these features and that a lot of work was put into details like wooden handrails and nice new bathrooms. These design decisions are so subtle, that many visitors probably won't see them. In my opinion, that's the best kind of design.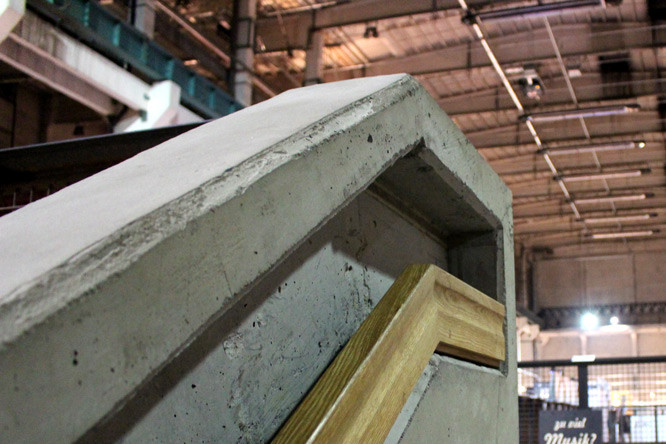 At DMY, the outdoor area was used as a lounge, providing the only thing missing at Kraftwerk: daylight.

I'll definitely keep my eyes open what's going on at this impressive location in the future!
Since Kraftwerk is an event space, it's not always open, so you might want to check what's on before going.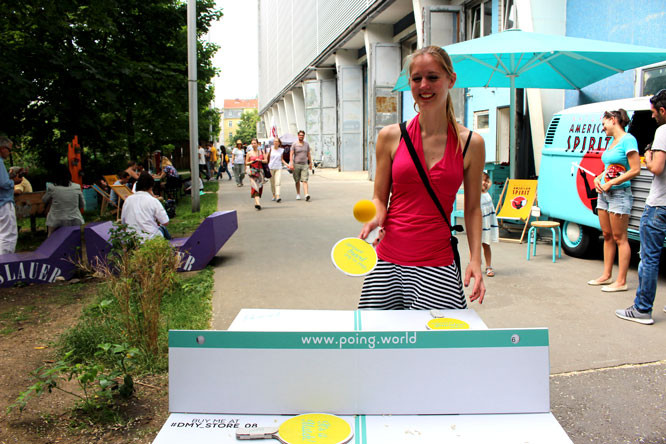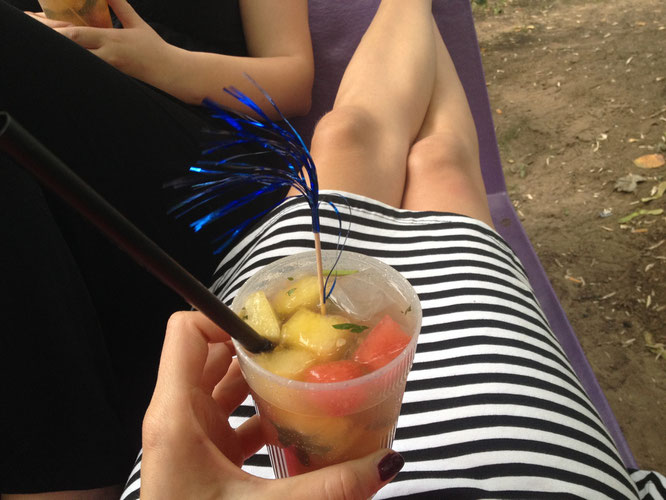 ---
Where:
Köpeniker Straße 70
10179 Berlin
How to get there:
U-Bhf Heinrich-Heine-Straße / S-/U-Bhf Jannowitzbrücke
---
2. Neue Heimat
 This warehouse complex is located in a massive industrial area (it's called RAW), which today is home to several bars and clubs.
Neue Heimat uses three warehouses and the space in between, where they stage different kind of markets.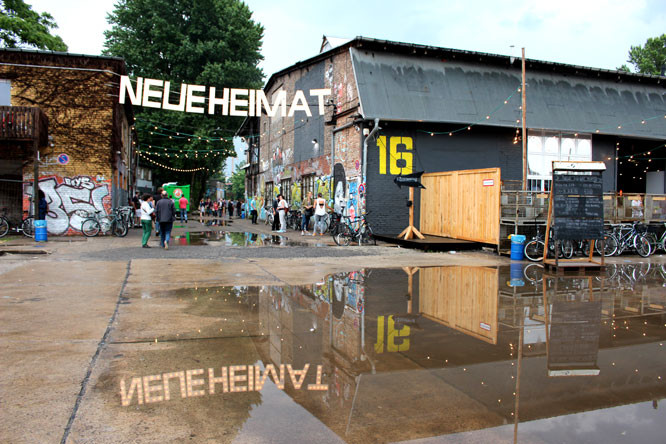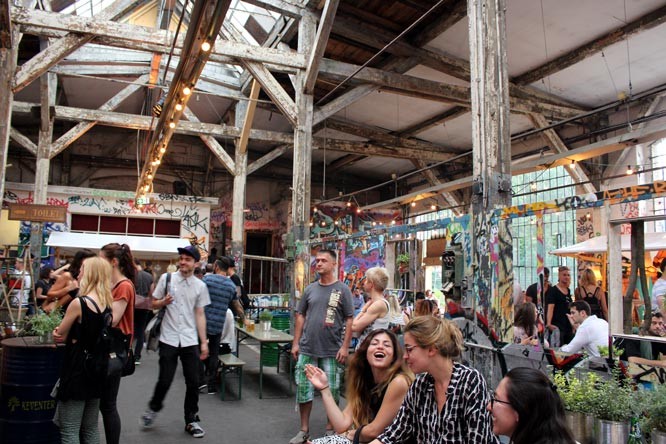 What makes this space special is that the owners achieved an almost girly look in a very rough environment. By using fairy lights throughout the warehouses and the outdoor areas, the spaces look connected and are all bathed in a warm light. The place looks run-down, but in a comfy vintage way.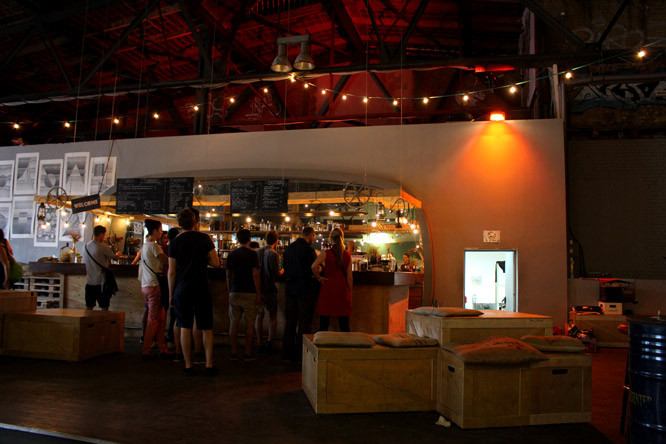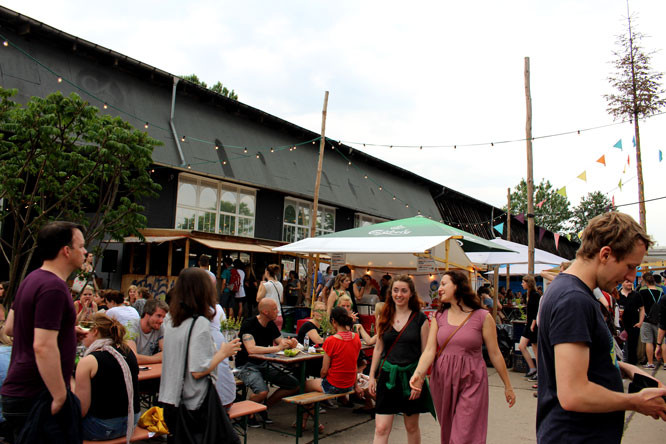 The day we visited, there was a street food market and several bands and DJs were playing. Although it was raining like crazy, it felt like a very happy and relaxed crowd there.
This is the perfect place for a lazy afternoon and to go out afterwards, to stroll around and a enjoy a place, that is "as Berlin" as it can get.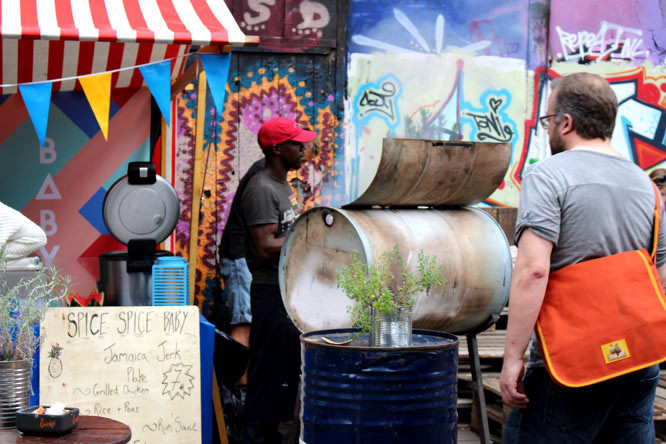 Where:
Revaler Straße 99

10245 Berlin

How to get there:
S Warschauer Straße

---
Did you find any exciting industrial architecture? Let us know in the comments!
---
---
YOU MIGHT ALSO LIKE
---