I bet you have a city, that makes you feel like you're coming home every time you're there.
You've probably lived there for a while and then had to leave for stupid reasons like work, love or money.
Coming from the airport you're headed to the supermarket straight away to buy your favourite cheese, then find a café that has this special kind of coffee you like and then try to see all these places you've always spent your days when you were living there.
Next you're going straight to the area you used to live in and feel like a local again because you know the bus stops and which restaurants to avoid. You change the side of the road, way before you have to pass the smelly fish shop.
Other people are living in your apartment now, which feels unfortunate.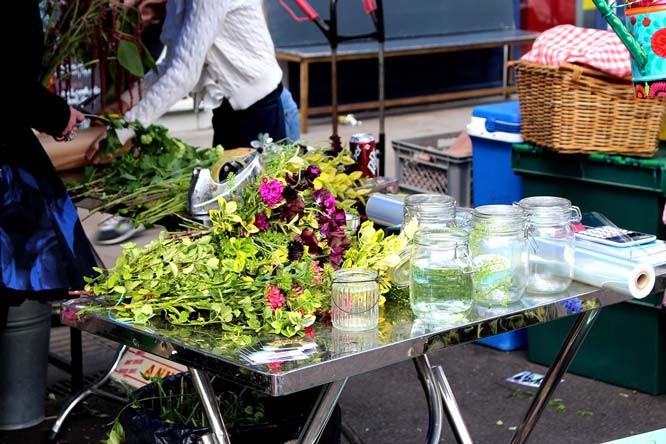 ---
---
My city for this is London.
Whenever I'm going back there, my first thought is: how could I ever leave?
This time I only had two days, so my schedule was set:
Finding an Airbnb in Hackney (my old neighbourhood), shopping in Brick lane, visiting Broadway market, having dinner and going out in Shoreditch.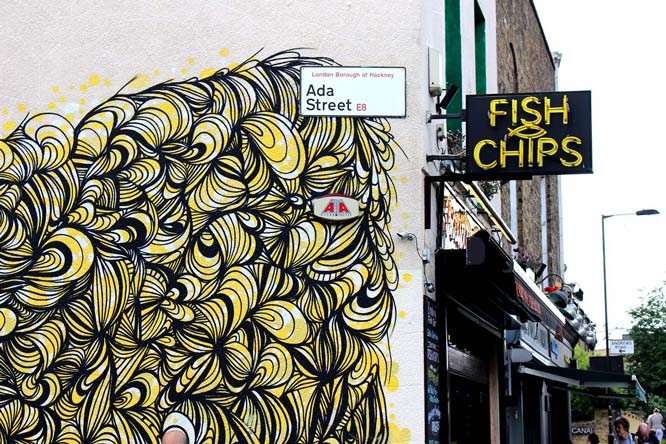 My favourite part of this is always Broadway market and luckily my friends were more than happy about my idea to spend an entire day there.
It is located in Hackney, next to London Fields Park, opens every Saturday and fortunately you don't have to be there before lunch time.
The market is all about artisan food stalls. Check out the hipster crepes at the beginning of the market towards the park, those are my favourite. You can also buy all kinds of homemade candles, clothes, soaps and sweets as well as books and vintage clothes.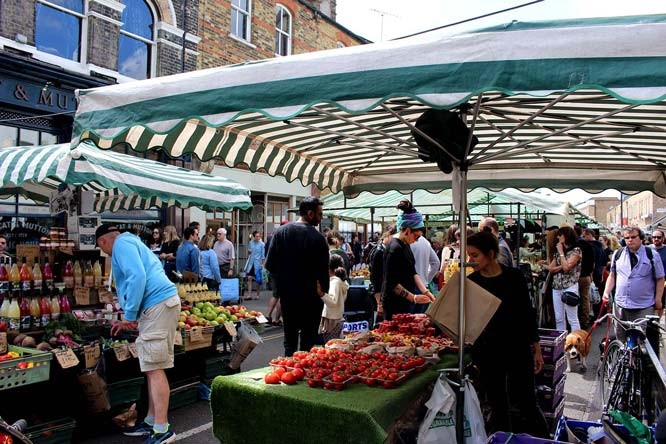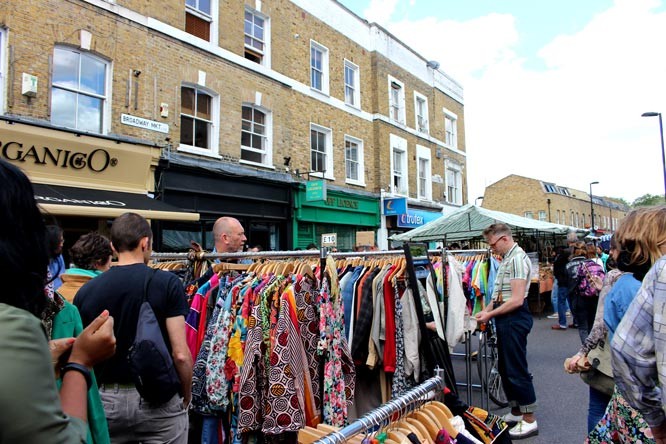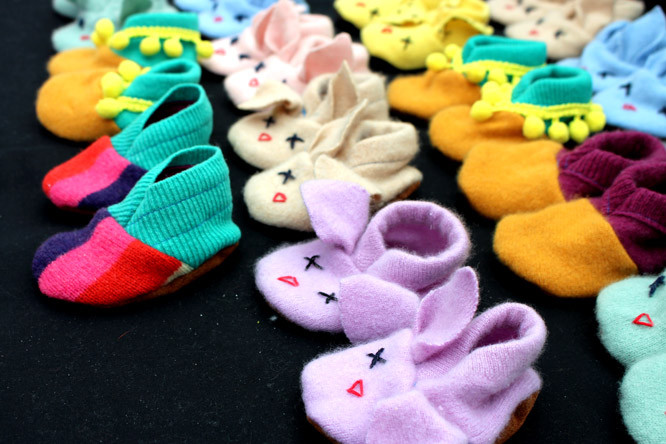 We bought a massive amount of tiny cupcakes and spent the following hours at the park, watching hipsters and taking turns for cider-runs to the adjacent off-license.
Every now and then there are little concerts in the park or you can just have a nice picnic with all the fancy food you just bought.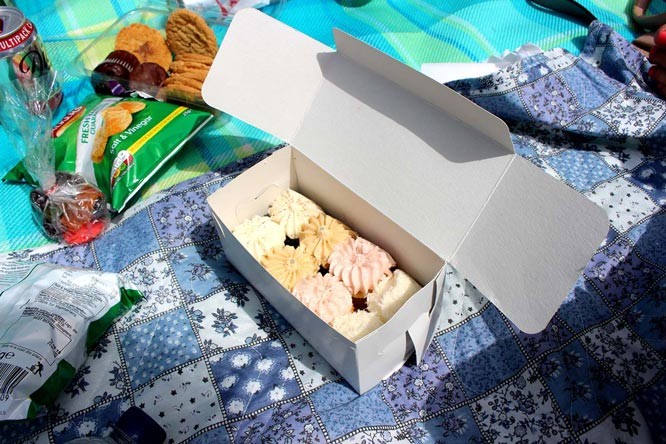 What's inspiring about the market is not the food stands (which are just delicious) but all the people you will meet there: There are the expats from all over the world buying the food they are missing from their home, the artsy hipsters living in the neighbourhood, the cockneys (even pearly kings and queens!) and families with little city kids who see their first pumpkin.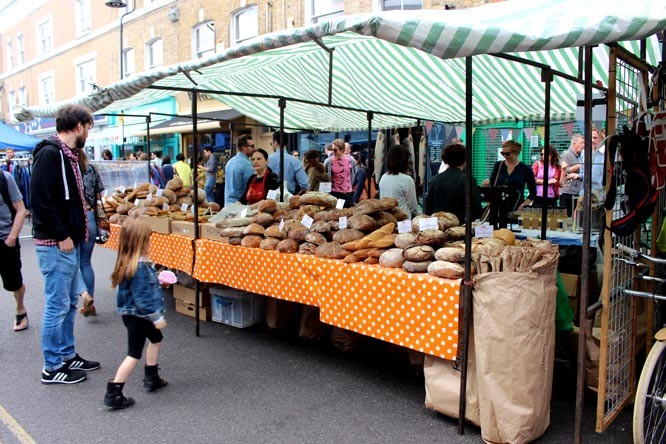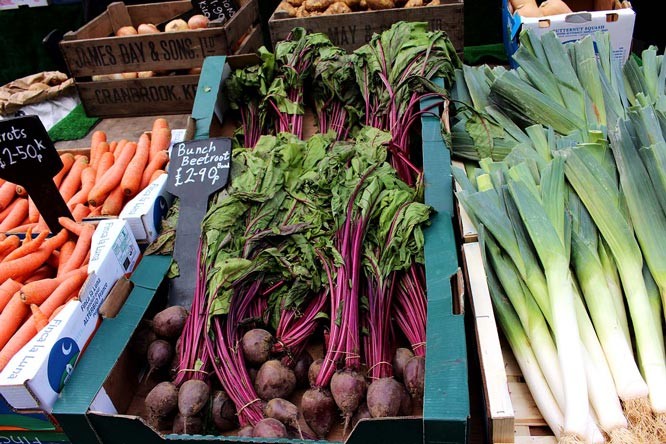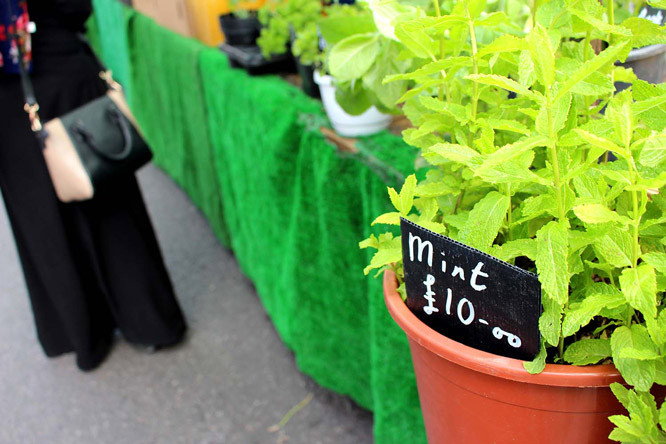 You can stop by and just pick up lunch or spend your entire day there, maybe moving over to one of the pubs or to the park after you've stuffed yourself with massive amounts of food.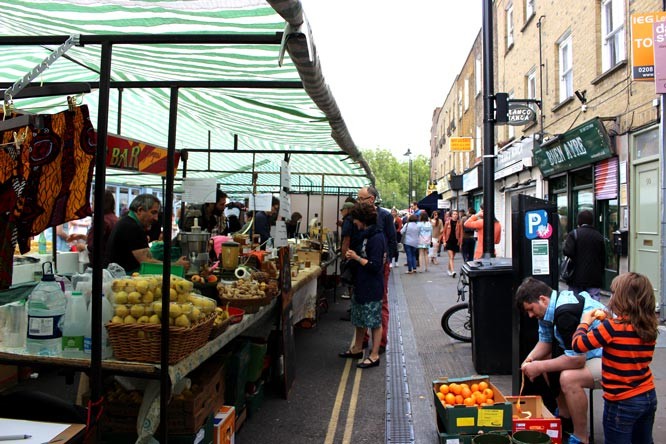 Although I'm not living there anymore, this place still makes me so happy and reminds me of hungover Saturdays with friends, squeezing under the roof of one of the stands waiting for the rain to stop while bumming food or dancing to the music played by a guy with a guitar.

As long as the market is there, "my" London is waiting for me.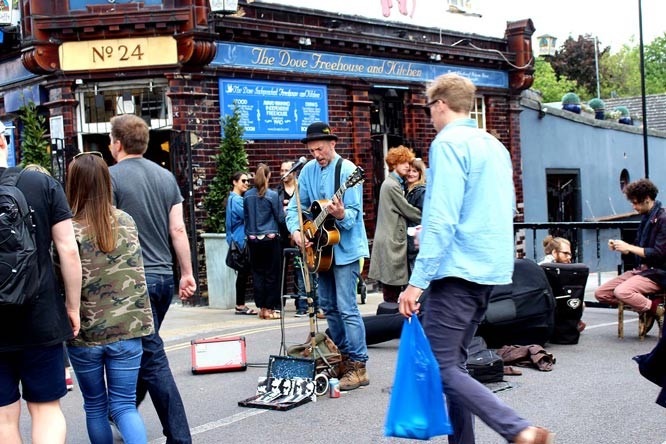 ---
---
Where:
Broadway Market
London E8 4QJ
How to get there:
From Bethnal Green (Central Line) or Cambridge Heath (Overground) take the 254 or 106 bus to St. Thomas's square or walk for about 20 min. 
How much:
free!
---
YOU MIGHT ALSO LIKE
---