Having spent two happy weeks in Koh Tao with lots of friends and a new found love for diving I set off for my next stop: Tonsai.
Tonsai Bay is located in Krabi, next to Railay beach but separated from it and everything else by cliff stones, making it only accessible by boat.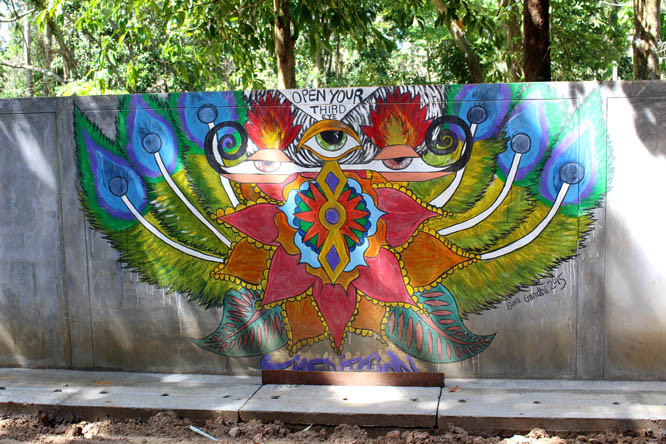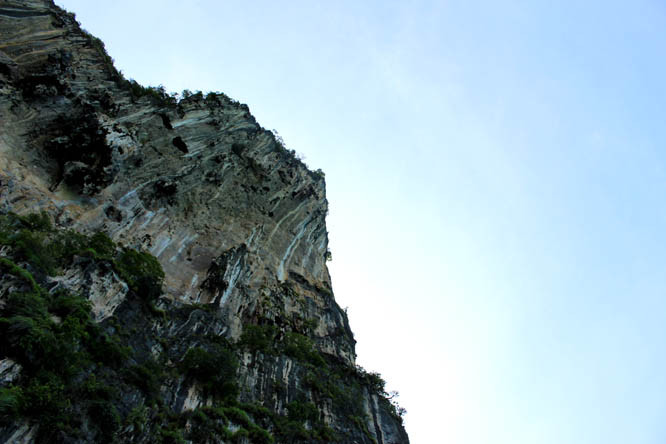 ---
---
I heard about a great hippy vibe, far away from the masses of Railay but with the same beautiful scenery.
When I arrived to find the entire village hidden behind a wall I was pretty disappointed.
Who would split a tropical island in two?
My new friend Wat who owns a pancake cart there then told me that the island had two owners who weren't on very good terms with each other, resulting in a wall being built.
Only one-half of the island is used so far and a resort will probably be built on the other half soon.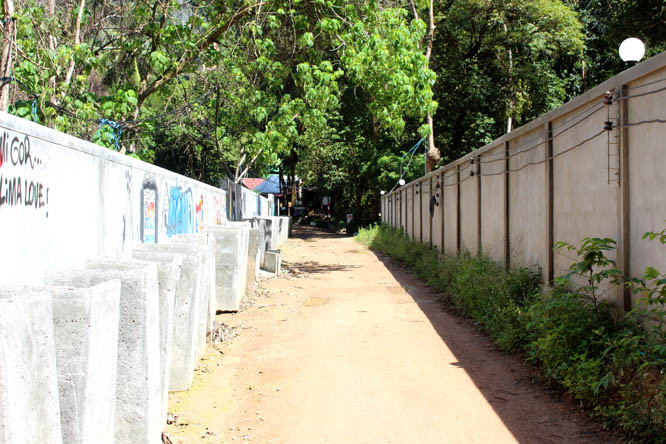 You build a wall around a bunch of hippies, guess what they will do? Exactly: paint it with colourful pictures, stating how they feel about it and just making it look nice.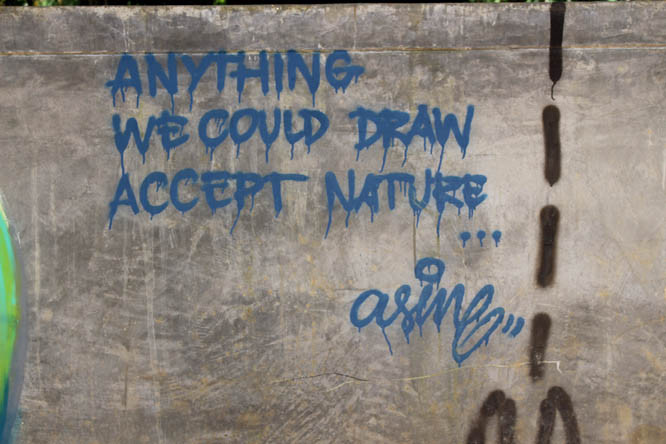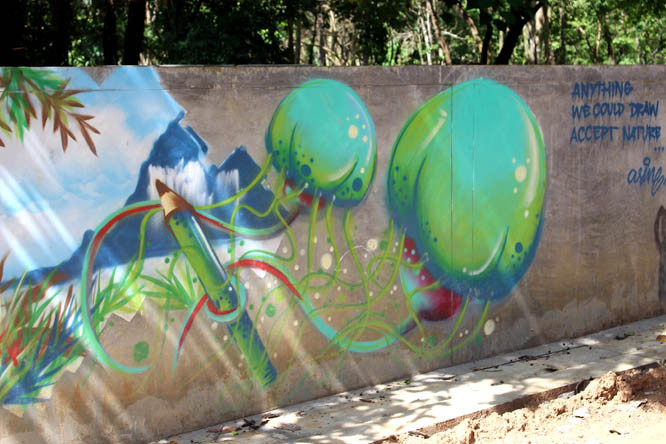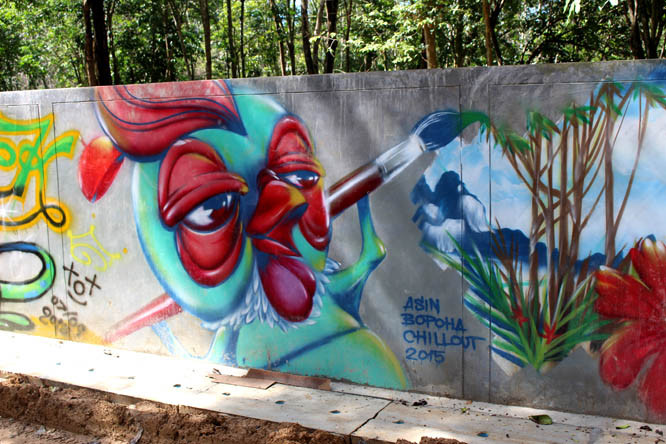 Although the wall being there upset me, I loved how it turned out to be a massive piece of street art. Filled with references to the Berlin Wall, the project developers and the view that the wall covered, there was enough space for everyone to state their opinion.
This was definitely not the place where I expected Street Art but I was surprised about the quality of some of the artwork and how they at least make the best of the situation about being locked out on their own island.
I started at the far end and walked towards the entrance: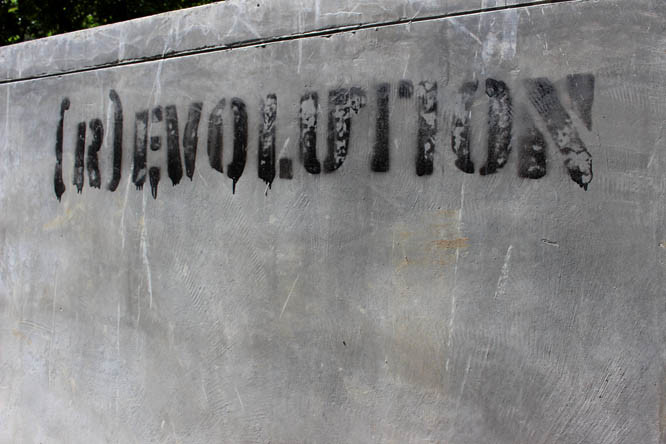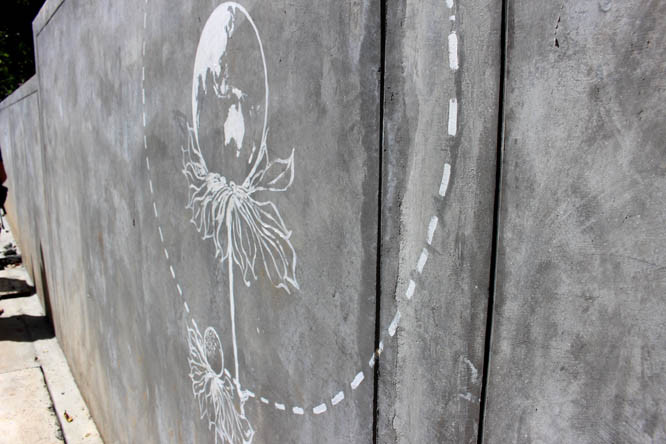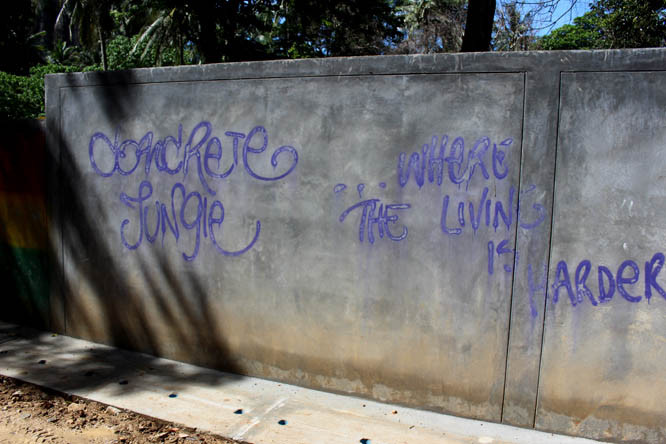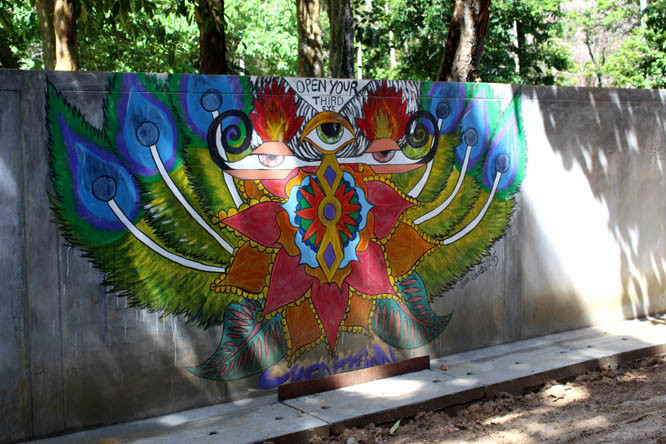 I love the colours of this one and how the flowery peacock pattern reflects the nature that's hidden behind the wall.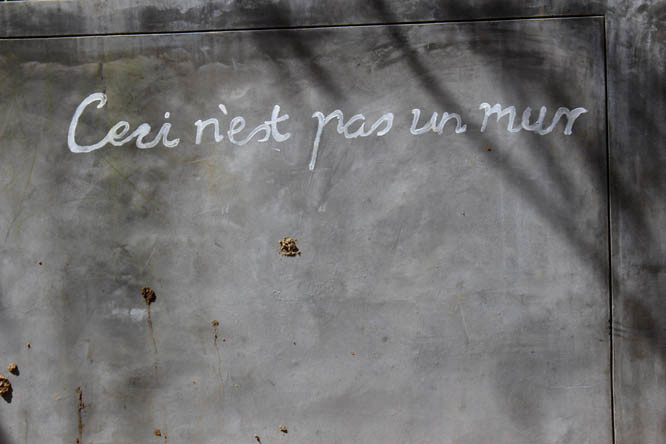 This one is my favourite for it's simplicity.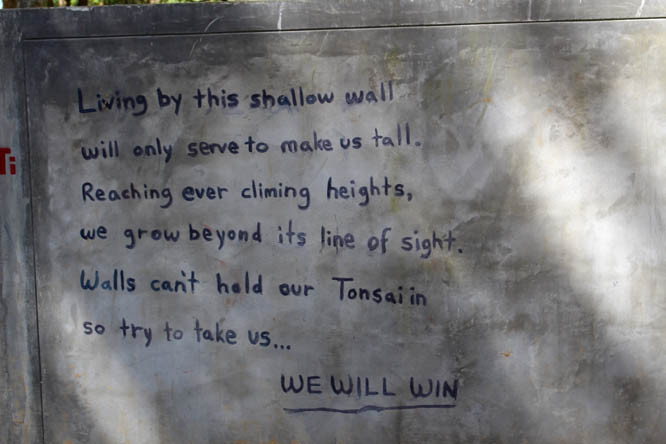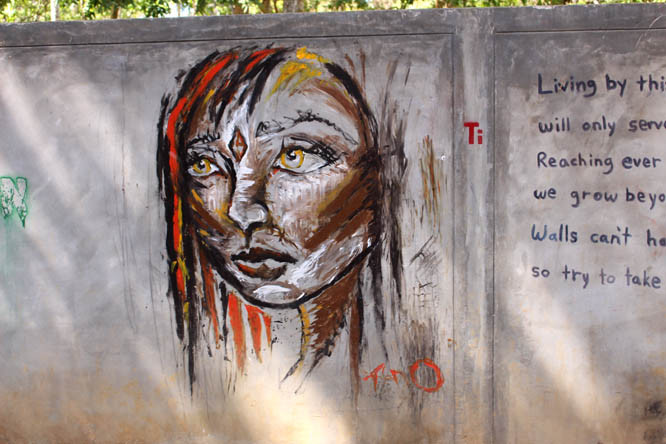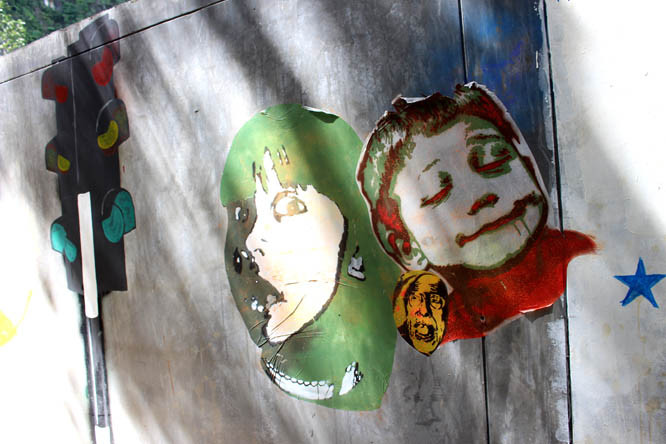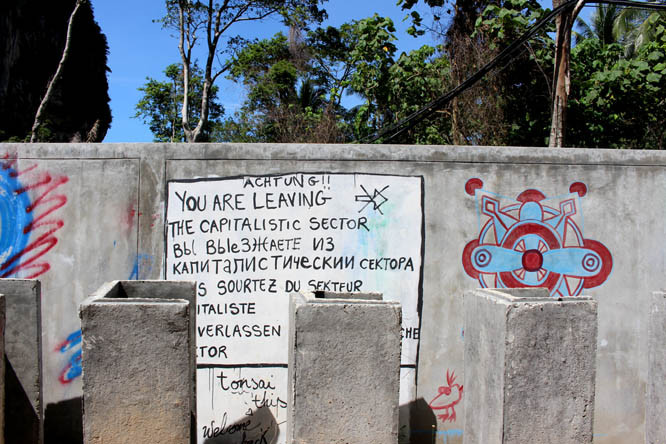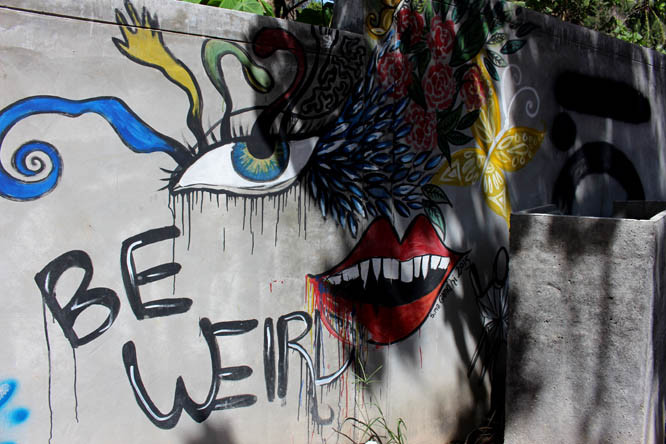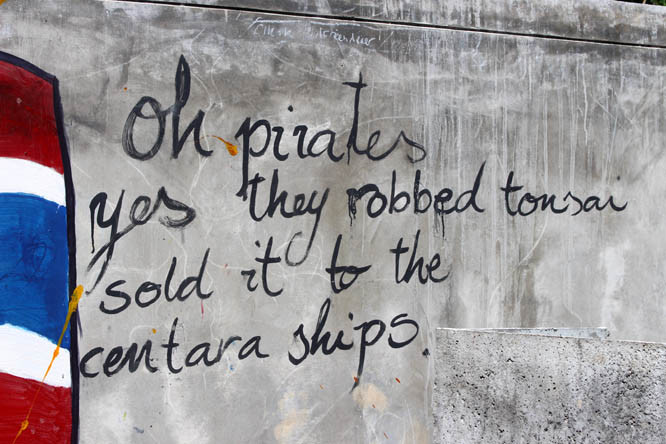 I guess Tonsai is a place you won't recognize any more in a couple of years when construction starts on the other side of the wall. I'm definitely planning to come back to see what it has become and to find some new artwork on the wall.
At the moment, this place has a very special vibe with a great community. After only two days, I knew everyone who stayed there and could not walk down the only street without being invited to several drinks and conversations. Again, I was sad to leave.
Did you find any street art in unexpected places?
Let us know in the comments section!
---
---
Where:
Tonsai Bay, Krabi, Thailand
arriving at the beach, just walk up the hill, you can't miss the wall.
How to get there:

take a long boat from Ao Nang or climb through the cliffs from Railay. There is a rope hanging out of the cliffs on the beach, that's the entrance (Yes, I am serious).

How much:
free

---
YOU MIGHT ALSO LIKE
---