The timing for my visit at AliSea Boutique Hotel could not have been better.
A small boutique hotel in the cool and calm green area of Aonang, Krabi was just what I needed.
I was coming over from Tonsai and felt a bit under the weather. An infected scratch on my leg kept me from going in the water and therefore from doing anything I had planned there. The antibiotics didn't help my overall wellbeing either and I couldn't wait to have a couple of relaxed days in Aonang.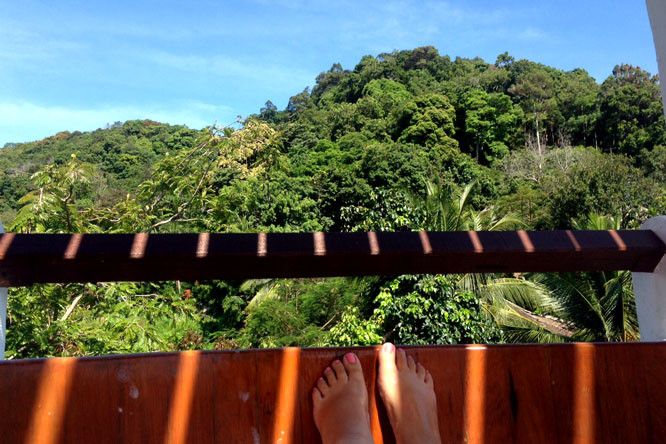 ---
---
The Area
The hotel is located in a quiet street overlooking the jungle far away from the hustle and bustle of Aonang.
While I find the city a little touristy, I was more than happy to be close to a pharmacy again. There are plenty of shops and restaurants or you can just use it as a well-connected starting point to explore the area of Krabi.
I went on a snorkelling trip to Phi Phi Island from there and absolutely loved it). Next time, I'd also visit the tiger cave temple and the hot springs but during this visit I was a little pressed on time.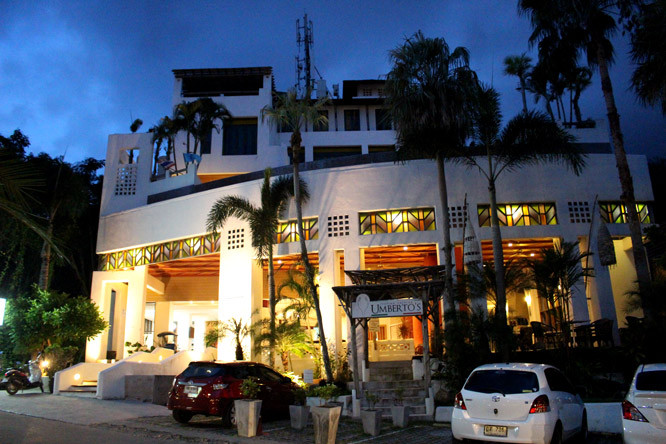 ---
The Design
The design was inspired by the Mediterranean way of construction with natural ventilation.
By opening up the facades there is always a nice breeze keeping the building cool, while staggered walls keep direct sunlight out. It also lets you spot the surrounding jungle now and then!
Additionally there are terracotta floorings and thick white walls to enhance the cooling effect.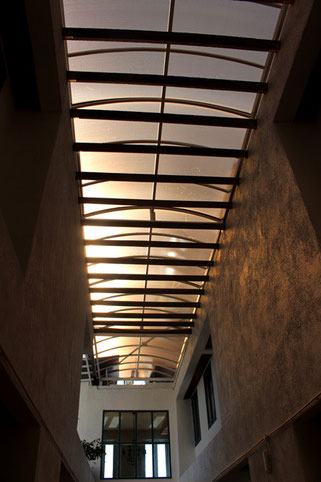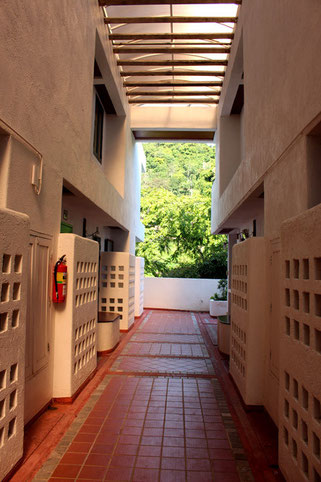 A detail that I really liked were these facade elements out of colourful glass creating beautiful shadows in the rooms.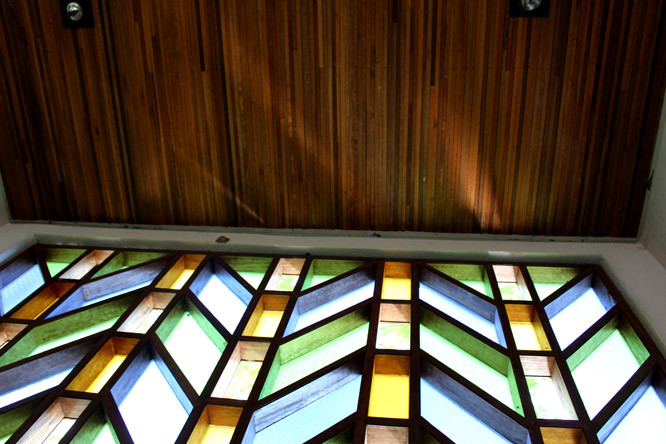 Although inspired by the Mediterranean, the overall design still fits in perfectly into the Thai surroundings with a choice of shapes and colours that match both styles.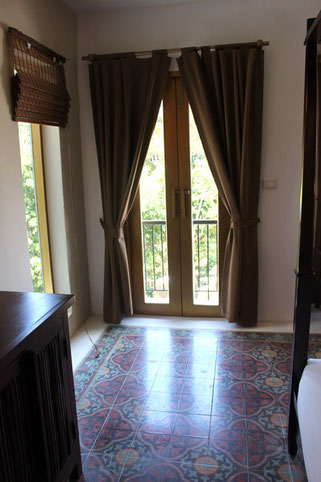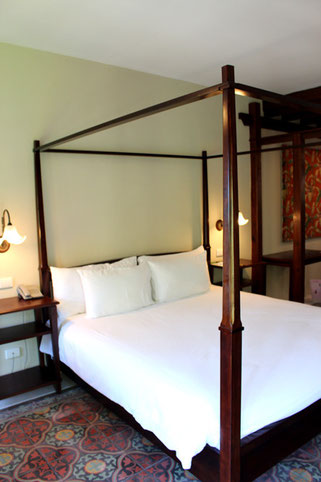 ---
The Room
I loved my room! Not only was there a nice king size bed with a french balcony, a kitchen counter and a huge bathroom: I actually had my own roof terrace with an Onsen bath overlooking the surrounding cliffs and jungle!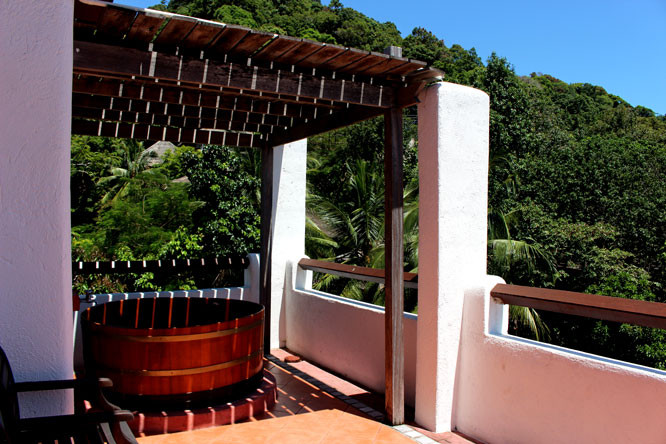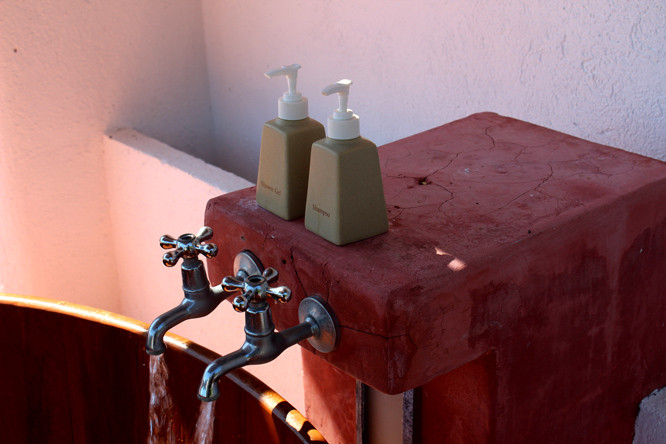 When I arrived, I first took a nap in my giant and super comfortable bed and then a bath on the roof terrace and felt like a new person right away.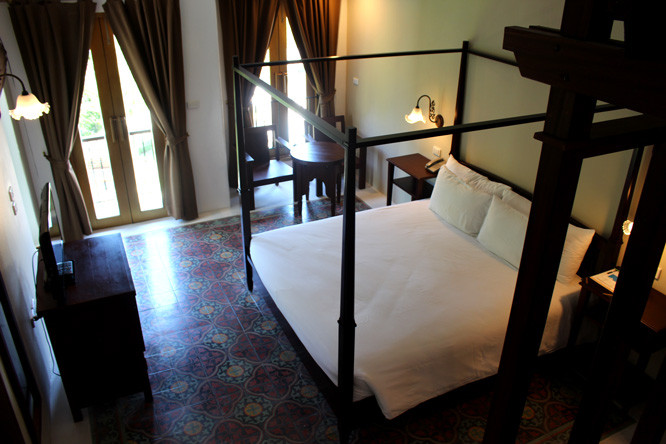 Obviously there is also high-speed internet and nice air conditioning, making it a great base for bloggers to get some work done while exploring the area.
---
The Culture
A hotel led by a European and with a Mediterranean style might sound a bit odd located in Thailand, but it didn't feel like it at all.
They implemented a few Thai traditions like the "Thai tea time", serving Thai sweets with tea in the afternoon and of course, you can get your massage in their Spa. All combined with the super welcoming culture of Thailand, this place feels right just exactly where it is.
What I especially admired were their efforts to be eco-friendly, which is a very hard task in Thailand. But they take their own little steps by offering e-bikes to rent (you can even get a discounted room if you arrive on your own bike) and by working on an e-tuk-tuk to become more and more solar-powered. Their ventilation system already lets them cut out most of the air-conditioning (I didn't use the AC in my room once).
---
The Beach Club
To the hotel belongs a private beach club, which is only a short shuttle ride away. The beach is framed with mangroves, which serve as a natural umbrella and hold the hammocks, I wanted to hang out in for the entire day.
For guest not liking the ocean, there is also a small lagoon pool an outdoor space for yoga classes and a massage bungalow.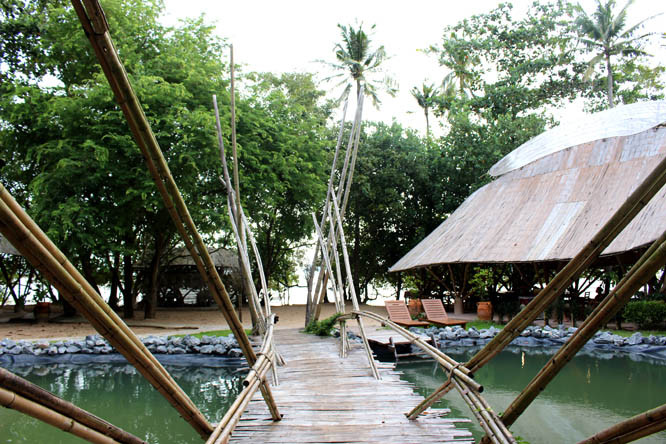 The place becomes even nicer at night, when the bamboo structures and the trees are illuminated in a golden glow. You will have an entire beach for yourself to enjoy a great sunset.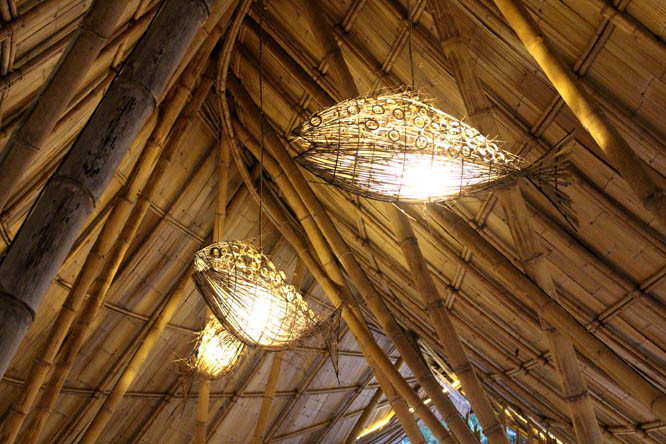 The main reason to come there is for the food though:
Before I tried the Pad Thai I was warned: "You will never want to eat another pad thai again" and they were right!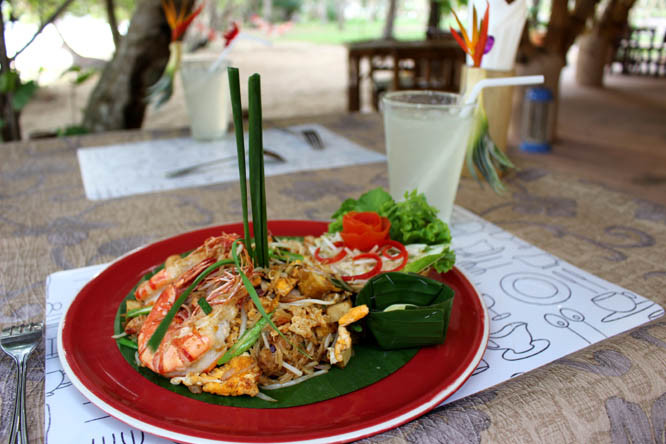 ---
The Staff
Seriously, these guys were amazing.
I arrived there feeling horrible and they pampered me back to life within only half a day.
You could tell that the team works as a family and that they all enjoy taking care of the customers. Being a rather small hotel, they have time to get to know each guest, helping them with their plans during their stay or simply give advice on where to get the best food in the area. This is a really special place and walking in, I felt like visiting old friends right from the beginning.
---
Over All
I had a great time at AliSea Boutique Hotel. The team made me feel so welcome, being honestly concerned about my health and bringing me back to health.
They organised my ongoing journey for me and even packed a little doggy bag, making sure that I had breakfast before I left.
Aonang is a great starting point to explore the area of Krabi and with their own long tail boat and their cute and relaxed beach club, they will make sure you escape mass tourism.
Thanks for having me, guys!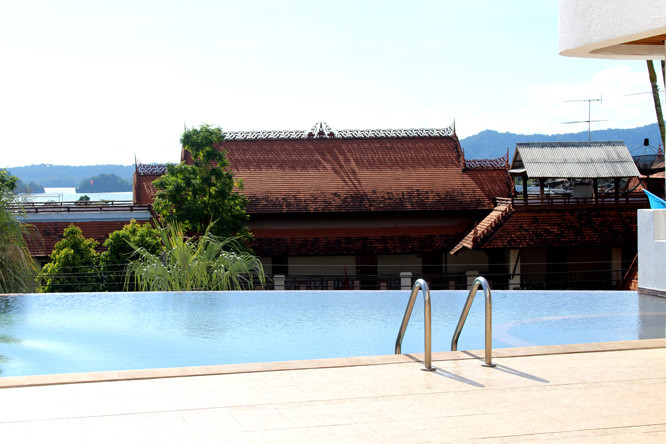 ---
---
Where:
AliSea Boutique Hotel
125 Aonang, Muang, Krabi
How to get there:
I was dropped off at the beach by a longtail boat and simply took a very short taxi ride for 100 Baht. You could obviously also walk, if you're less lazy
How much:
1500-4000 Baht, depending on the season and room type
Click here for current rates
Where to go from there:
My next stop was the island of Koh Lipe, where I stayed at Castaway Beach Resort, another beautiful design hotel. During main season, there is a direct boat from Aonang to Koh Lipe, in low season you'll have to go via Pak Bara.
---
Thanks for the invitation, AliSea! As always, you still get my full and honest opinion.
Please note that I am an affiliate for booking.com and will earn a small percentage of your purchase if you buy through these links at no additional cost to you. Thank you for supporting Journey to Design! 
---
YOU MIGHT ALSO LIKE
---