If you asked me what my dream accommodation looks like, I'd probably say something like this:
my own little bungalow on the beach with large windows to overlook the ocean, right next to a great restaurant. The overall style should be laid back, but comfortable.
A bonus would be a spa, yoga, snorkeling and diving.
Well, guess where I am right now.
---
---
Castaway is a small resort on Koh Lipe, the southernmost island of Thailand.
The bungalows are arranged around an adorable restaurant with a bar and a library. They have their own diving school, a yoga space and a spa. Needless to say I only went for a short walk around the island every day, to then return to the resort, it simply had everything I could ask for.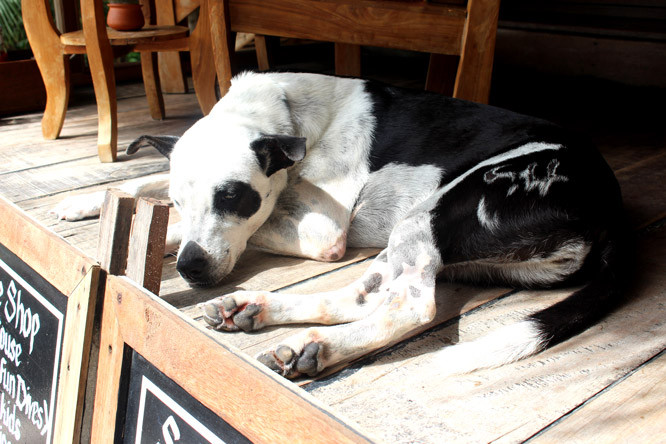 ---
The Area
Located at the Sunset beach of Koh Lipe, every day I swam in one of the clearest waters I've ever seen.
To explore the underwater surrounding, you can either go diving with their own diving school or rent snorkeling or kayak equipment.
I rented a kayak with my new friend Daniela and we paddled out to a tiny island to swim in a private bay! (the professional blogger I am, the batteries in my underwater camera were empty)
The walking street is only a couple of minutes away and offers everything you need with shops, restaurants and massage places.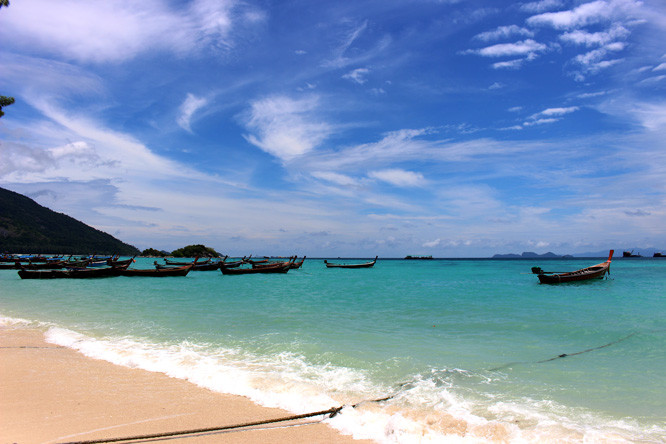 ---
The Design
Castaway feels super laid back with their beautiful design mostly made of wood, combined with cute patterned fabrics.
Contrary to classic Thai design, they incorporated large windows towards the ocean, always making sure not to conceal the best views.
I loved their yoga platform right at the beach, where you can hear and watch the waves during the
practice.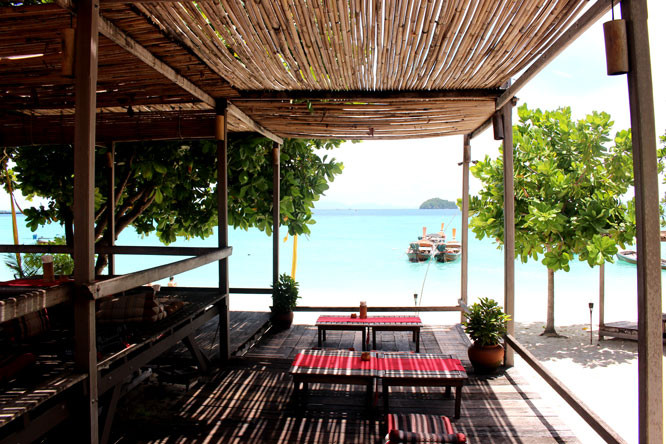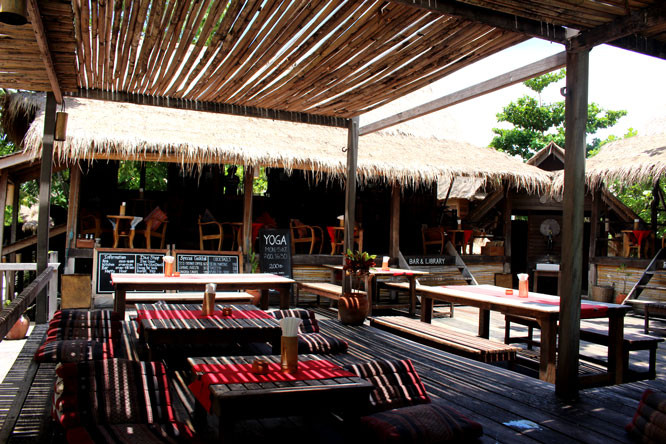 ---
The Room
The design matches the main area: small bungalows built out of wood with large windows.
The two-story bungalows each have a little porch with two hammocks, the perfect place for a nap during
the day!
The upstairs bedroom has two large glass doors headed towards the ocean, which you can open for a nice sea breeze or to hang out on the balcony, overlooking the ocean.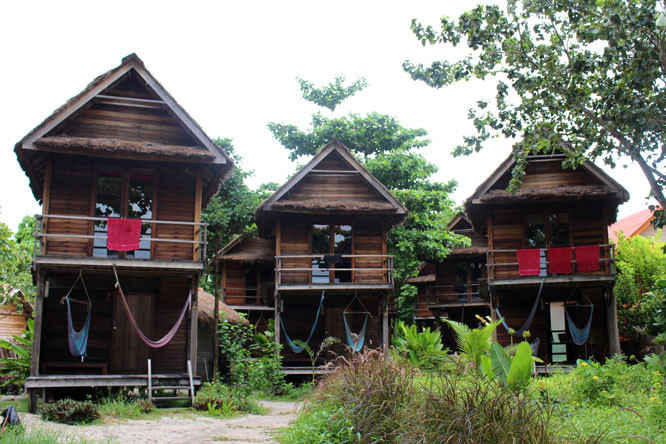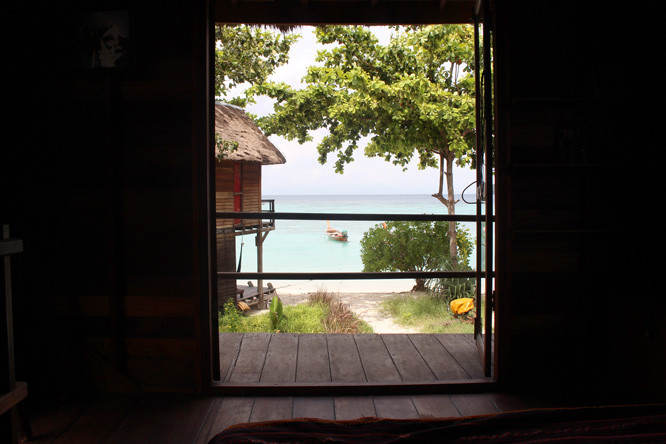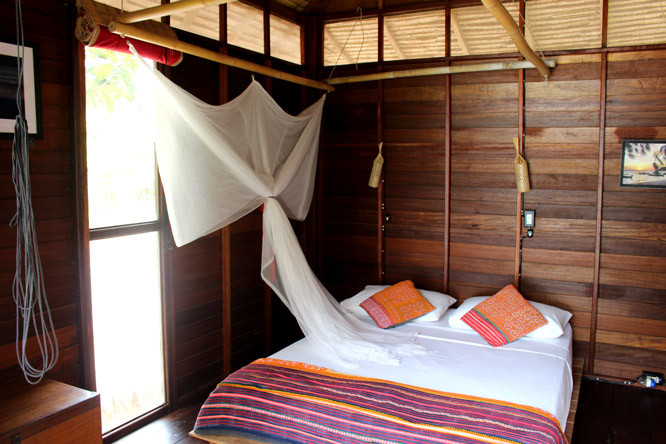 In the room you'll find cute details, that really show how much love was put into designing the place. There are beautiful patterns, combined with pictures and hand-written signs all over the bungalow.
While the walls are built from dark wood, all fabrics are brightly coloured, a great combination for a relaxing and friendly atmosphere.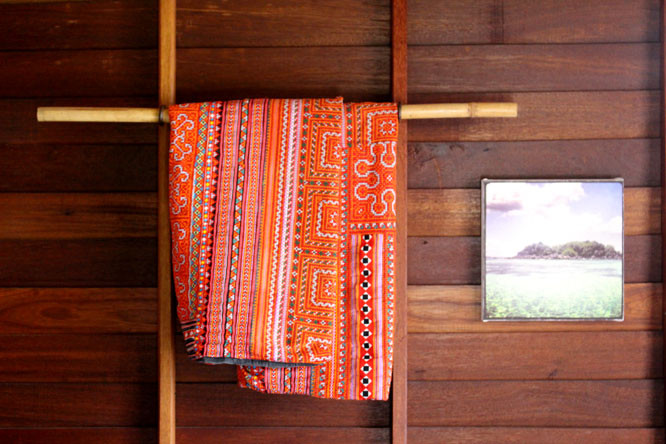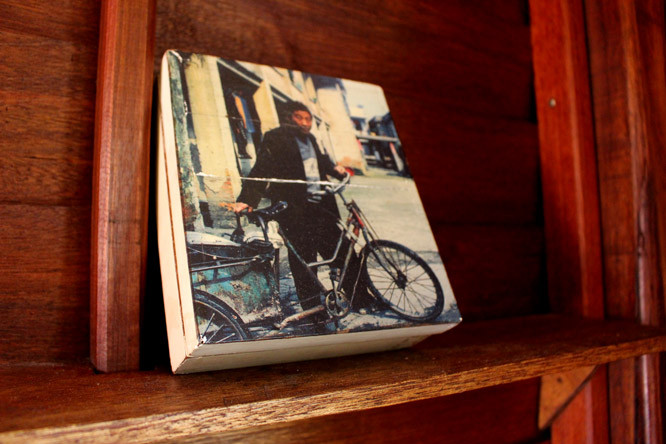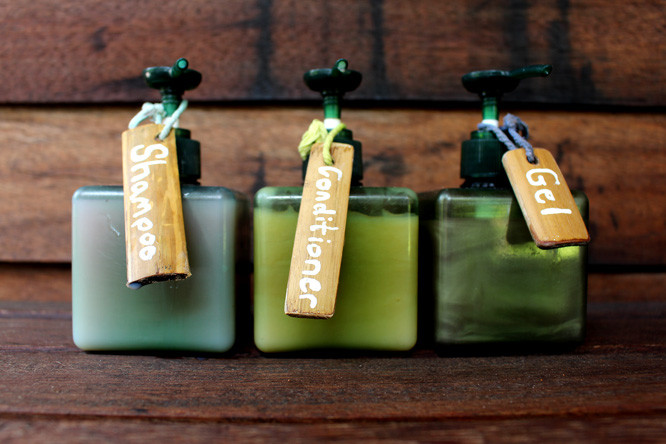 There are different kinds of bungalows, I had a "Sea view", which are the ones close to the beach but there are other sizes and locations – also for families – available.
---
The Yoga
I took an amazing yoga class with Anders. The session was very calm and relaxing, he focussed on stretching and the whole practice was suitable for all levels.
At the yoga platform, there is always a nice breeze from the ocean and you can hear the waves.
The only thing, that left a little room for improvement was that – being right before to high season – there was a lot of construction going on on the site. While this surely has to be done, I would have appreciated if they had taken a break during the yoga sessions.
Still, I'm sure construction will be done with the beginning of high season and this problem will solve itself.
---
The Food
The restaurant is just great and at some point I stopped eating outside and had just every single meal there. Again – overlooking the ocean, this place is great to just spend the entire day there.
You can either hang out on cushions on the floor or, if you prefer to sit upright for eating, take a seat at their bar or reception area. I always preferred the cushions as you sit right at the ocean there.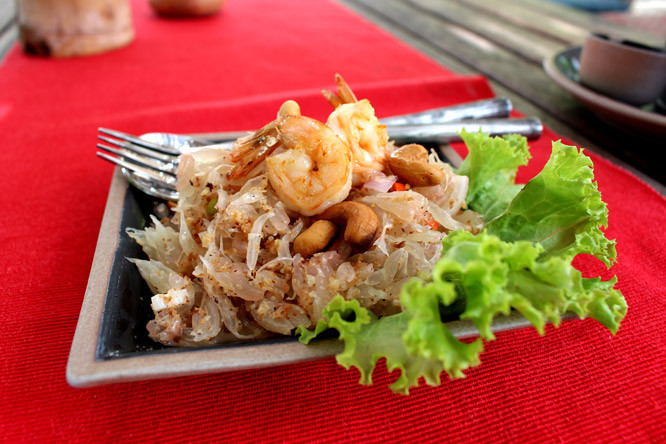 ---
Over all
Altogether, I absolutely loved my stay at Castaway Koh Lipe! This is such a laid back place, it's just perfect
to relax for a couple of days. Their beautiful design creates a peaceful atmosphere, which is all you need
for reading a book overlooking the ocean while having a delicious fruit smoothie.
I can highly recommend staying there and am actually planning on coming back as soon as I can.
Thanks for having me, guys!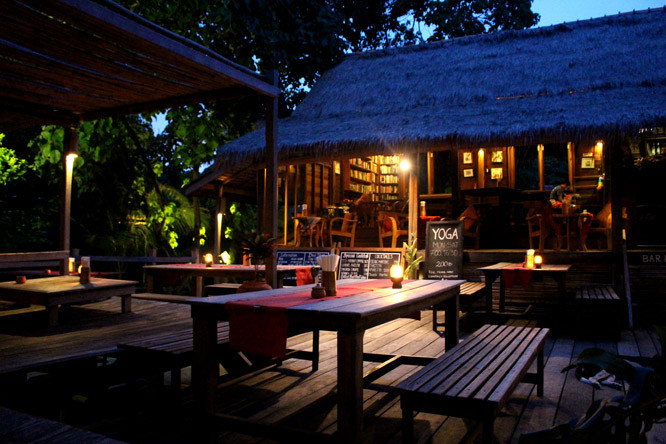 ---
---
---
thanks for the invitation, Castaway. As always you still get my honest and full opinion, no matter who sponsors a post.
Please note that I am an affiliate for booking.com and will earn a small percentage of your purchase if you buy through these links at no additional cost to you. Thank you for supporting Journey to Design! 
---
YOU MIGHT ALSO LIKE
---