"I found something, that you will like" J told me on our first day in Berlin. "It's a tree house, right where the Berlin Wall has been".
I was expecting an architectural project, reusing the space that had become available after the Wall came down, therefore I was pretty surprised when I was standing in front of a building, that had obviously been built out of scrap wood.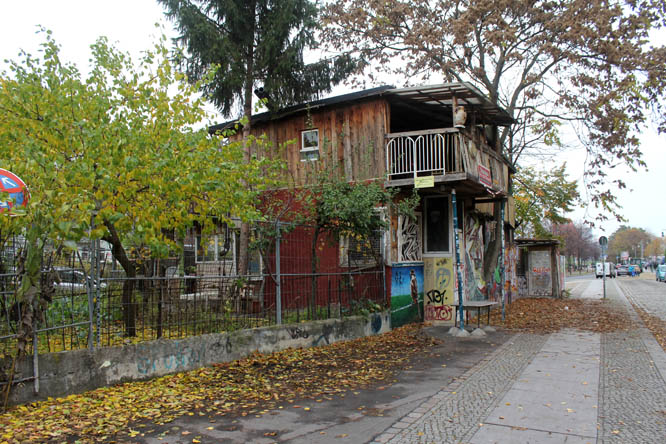 J had done his research and told me how the Tree House got there:
When the Berlin Wall was built, due to budget cuts, it was made a little shorter than planned.
The plot we were looking at had officially been in East Germany, practically it was located on the Western side of the wall though.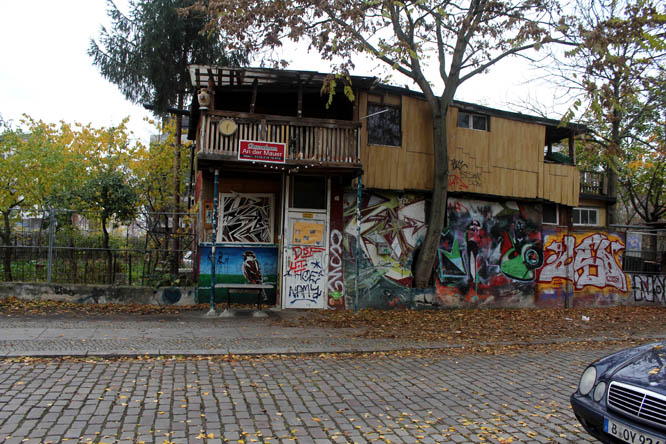 Osman Kalin was a Turkish immigrant living close to the plot. He saw that it was unused and started planting a fruit garden, not knowing about the political significance this space had. That was in 1983.
When he started building a little shed for his garden tools, the officers behind the Wall got worried about him maybe building a tunnel or a surveillance tower and therefore forbid him to build higher than the height of the wall.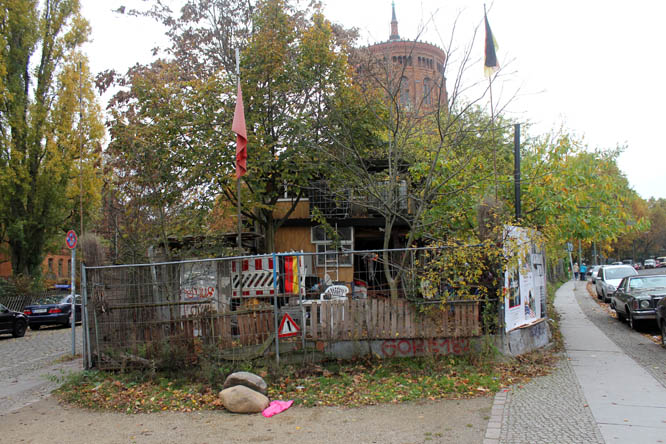 After the wall came down, the state wanted the area back, but having been there for many years, Osman had supporters in the community, making sure he didn't have to go anywhere.
Officially accepted, he now started building a small house out of supplies he found on the street, like bed frames and garden fences.
We walked around the house several times, trying to find out, what it was made of.
There is lots of scrap wood, several bed frames, vases, traffic signs and different kinds of fences. Obviously, Osman must have spent years strolling the streets of Berlin, looking for the parts he needed for his little building.
Since the site doesn't have access to water or electricity, Osman built a rainwater tank and an oven to heat his house.
With the years the tree house grew and by now it even has a second storey.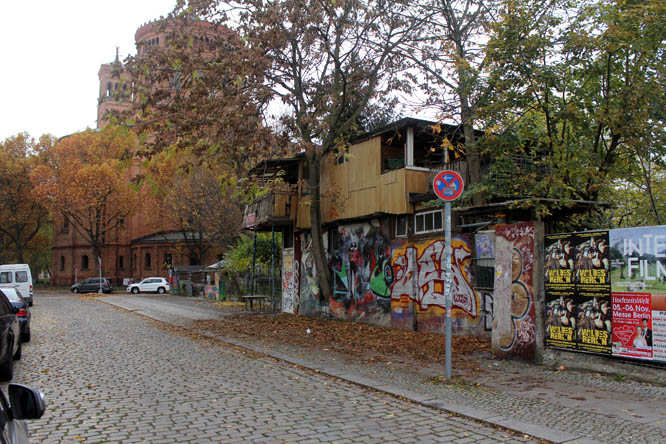 After Osman died, his son Mehmet started taking care of the property, making sure his father's life's work stays where it is.
You can tell how much work Osman and his family have put into building it and I can only imagine how much resistance they must have faced when the Wall came down.
We loved the story of the Tree House and the fact, that it can now officially stay! 
---
Sharing is Caring
---
Where:
Mariannenplatz
10997 Berlin
How to get there:
To visit the Tree house, simply take the subway U1 to Görlitzer Platz and then walk for about five minutes.
How much:
free
Where to stay:
we stayed at Crowne Plaza Berlin City Center, which we can highly recommend
Pin for Later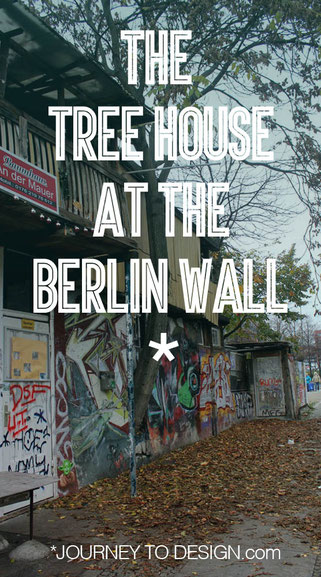 ---
YOU MIGHT ALSO LIKE
---