Like most visitors, I came to Labuan Bajo from Bali to dive in the close-by Komodo National park and to look at Komodo dragons.
Labuan Bajo is famous as a starting point to go on a dragon tour to Komodo island or Rinca, but there are many other places to explore from there. I had already booked a week in a dive resort right at the border of the National Park, but had a couple of days to spare in Labuan Bajo. So I went on to explore Flores island, as usual mostly to see everything you can see from a boat.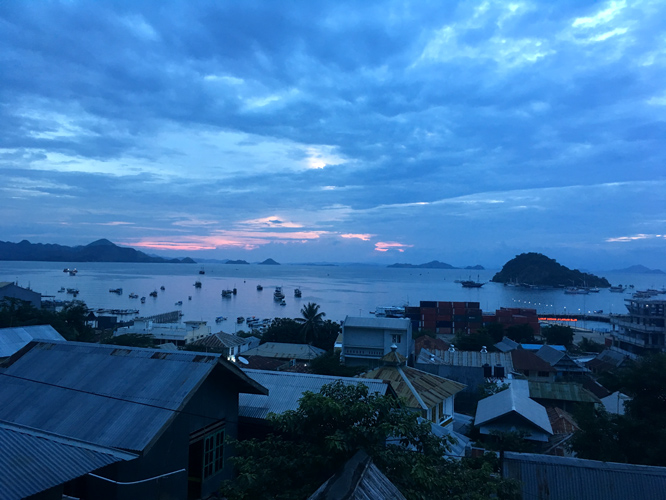 ---
Snorkelling at Pink Beach
The sand here is a little pink because of ground coral being washed up on the beach. I didn't even explore the beach itself though, because I was mesmerized by the coral, I could see snorkelling here. We simply jumped off the boat and felt like we landed straight into "finding Nemo". One of my favourite snorkelling sites I've ever been to!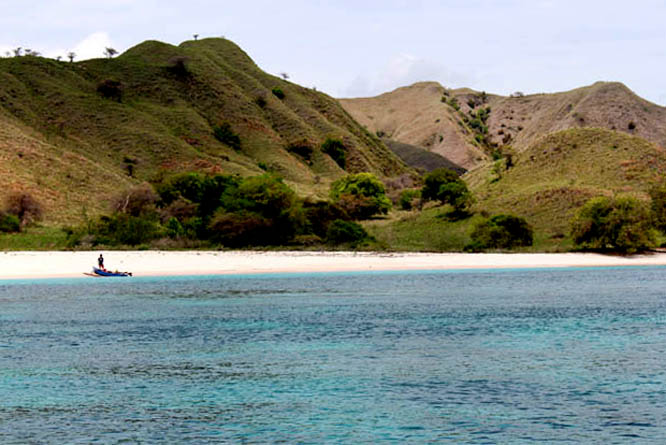 ---
Hiking on Padar island
Padar is an island within the National Park, which is famous for its hiking, because you can see three bays from the top of its mountain.
The hike was pretty easy and only took about an hour and we took several breaks to enjoy the view and to take pictures.
I'm usually not too excited about hiking (it's just walking, right?), but I felt like the effort and the reward were well-balanced here.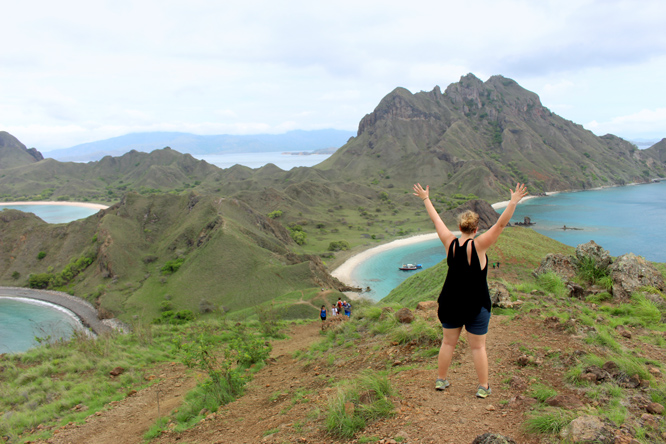 ---
Relaxing at Le Pirate Beach club
I while back I visited "le pirate" in Nusa Ceningan, where I fell in love with their clean design, the nice people working there and how they managed to run a resort on a tiny island in the most environmentally friendly way possible.
Therefore, when I saw this new le pirate on the main street in Labuan Bajo, I knew that I would spend at least half of my days there, with my feet in the pool, book in one hand, milkshake in the other.
This is your spot, if you're looking for a relaxed afternoon and some great food.
If you're not on a tight budget, it's also a great place to stay.
edit: le pirate have actually opened two new locations there. One is on a boat, one is on a private island!!!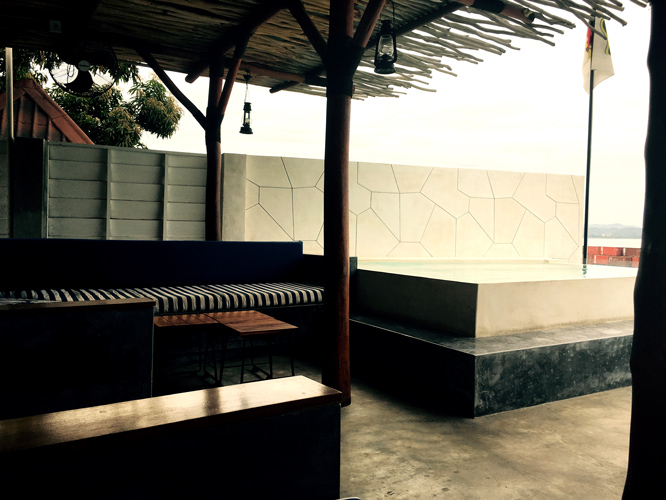 ---
Snorkelling at Manta Point
We were all standing on the boat, ready with our snorkelling gear on, looking into the water, when one of the boys on the boat pointed at a dark spot in the ocean and yelled "jump!". We all jumped in and seconds later were surrounded by at least five Manta Rays in different sizes. Seeing these giants swim around us was one of the highlights of my trip!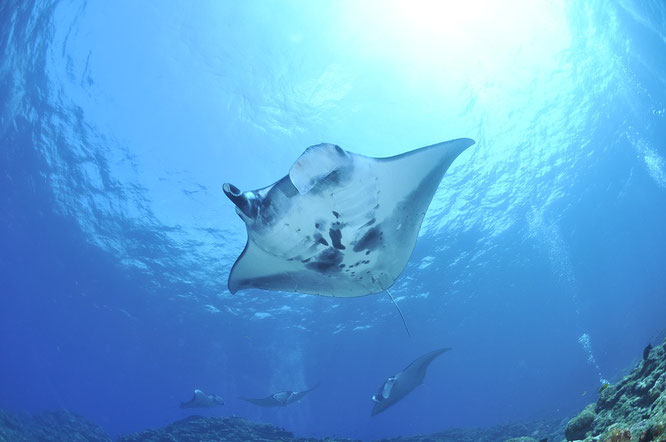 ---
Diving in Komodo National Park
As I said, this was my reason to come to Labuan Bajo. There is a huge selection of dive shops on the main street, offering anything from single dives to liveaboards.
I followed my friend Hannah's advice and went with Scuba Junkie Komodo, who are located on a remote part of Flores island, which can only be reached by boat.
The resort was built in the middle of nowhere, therefore the owners mostly used the wood, that was growing there for the buildings in the resort, combined with a few things, they had to bring from Flores. Everything is absolutely environmentally friendly and beautiful.
On my four days of diving there, I saw everything I could have asked for, from sea horses to sharks to mantas.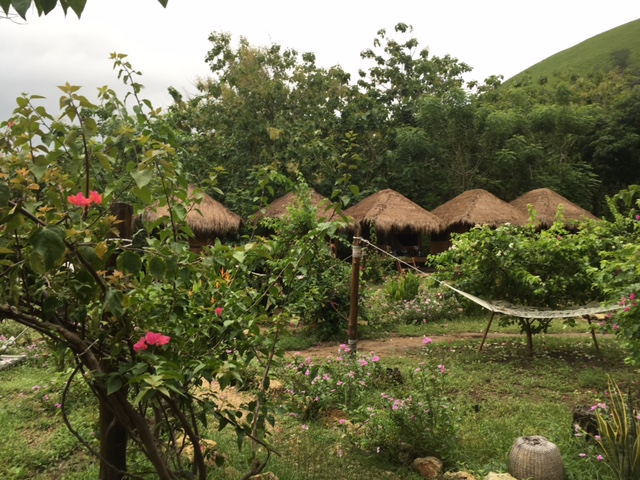 While Labuan Bajo itself is a pretty busy and not very welcoming place, it's a great starting point to explore the National Park and the south of Flores.
Since my time was limited and it was raining a lot, I didn't see much of the island itself, which only means I'll have to come back!

Have you guys been to the Komodo National Park? How did you like it?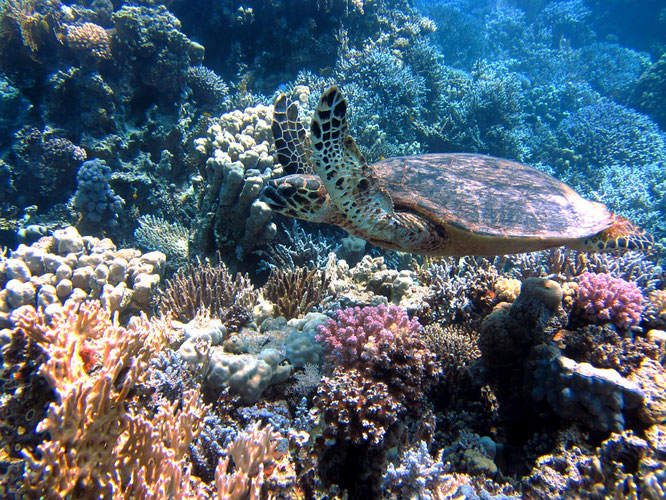 ---
Sharing is Caring
Neither Scuba Junkies nor Le Pirate are sponsoring this post, in fact they didn't even know I'm a blogger, I just loved their resorts!
I am an affiliate for booking.com though, which means I'll earn a small commission if you book through these links. Thank you for supporting Journey to Design.
Pin for Later
---
YOU MIGHT ALSO LIKE
---