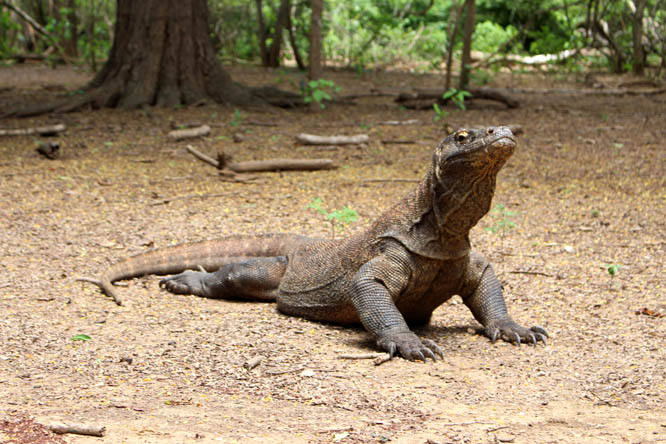 Their bite is venomous and since the dragons eat carrion, they transmit all kinds of infections to their victims. To make it even more fun, they are also cannibals.
An untreated bite will be deadly and there have been several attacks towards humans, usually those who left their group to take pictures by themselves or towards the rangers.
You can imagine how relieved I was when our ranger informed us, that he will protect us with a stick (…) and that he would call a speed boat in case we get bitten to get us to Labuan Bajo and then on a plane to Bali. Brilliant. In my mind I also remember this guy to be about 13 years old.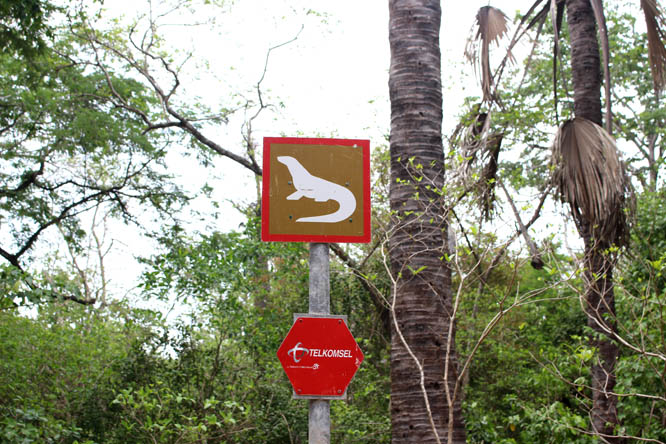 ---
Komodo
My first trip to see the dragons took me to Komodo island, where we went for a one-hour hike and found the first two dragons hanging out right next to the ticket office, and another one later at an artificial watering hole.
They were all super chill and just warming up in the sun. I was still freaked out, but relieved to see them not aggressive at all.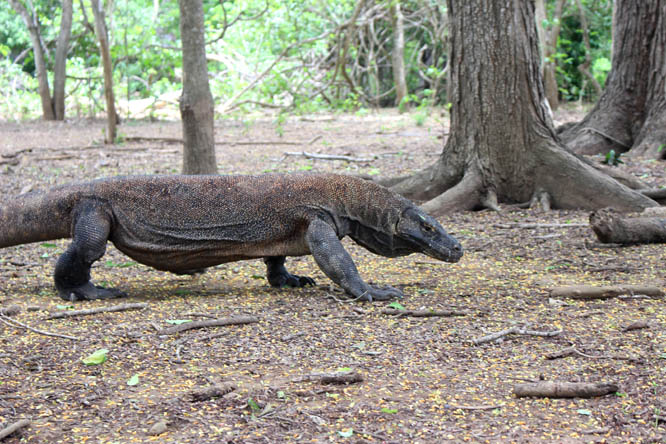 ---
Rinca
The dragons on Rinca are a bit smaller and they only live around the village, because the rangers feed them there. It was pouring the day I was there and the dragons looked annoyed sitting in the mud and didn't move much.
Afterwards we hiked up a mountain, which probably would have been nice without the rain.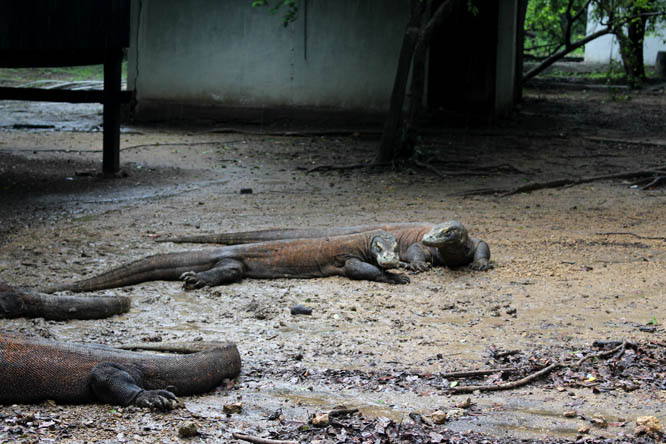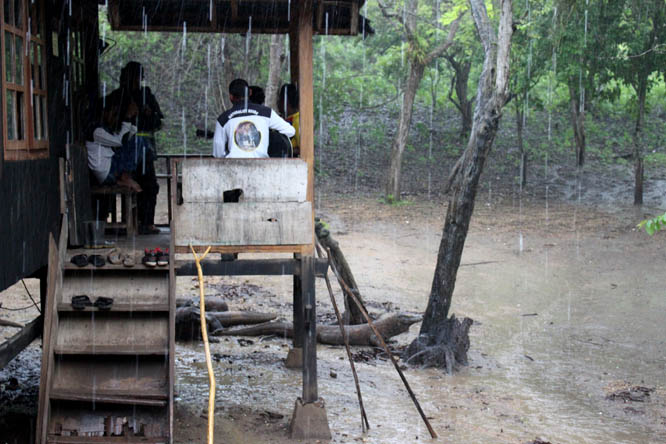 ---
Where to book Dragon tours
For both tours, you can simply walk into one of the many tour agencies in Labuan Bajo. Since the boats leave early in the morning, you should probably book a day in advance.
I did a combined tour for Komodo with a day of snorkelling and paid 400idr for the boat (including visiting three different islands, snorkelling gear and lunch) plus 220 idr at the park. The boat to Rinca will be a bit cheaper, because it's closer to Labuan Bajo.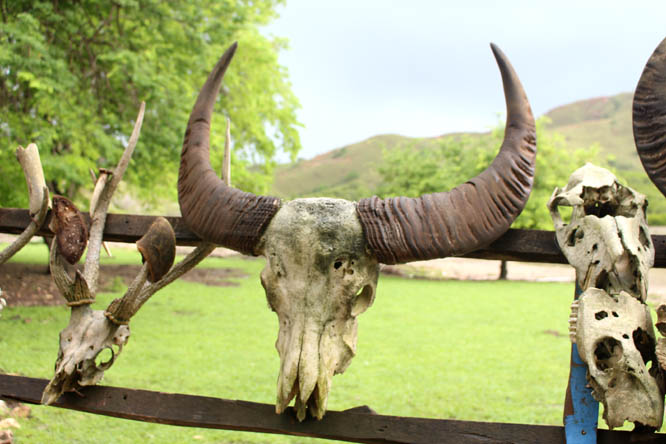 You'll have to pay a fee at the park and then pay the ranger, devided by the number of people in your group. Check the Komodo National Park Website for current information.
Entrance Ticket: 150.000 rp on working days
Entrance Ticket: 225.000 rp on Sundays and National Holiday
Tourism Tax: 50.000 rp
Ranger Fee: 80.000 rp per group up to 5 people
Entrance Ticket Boat: 100.000 rp per boat (you'll usually pay this to the tour guide in advance)
---
So which one is better?
While the focus on Komodo island is to simply see the dragons (there isn't much else to do), which are massive there, on Rinca you can explore an exciting island as well. Since Rinca is closer to Labuan Bajo, you'll also spend less time on the boat.
If you're really excited about the dragons, I'd recommend going to Komodo.
If you also want to go on a nice hike and the dragons aren't really your focus, Rinca is your island.
The dragons looks different on the two islands (the ones on Rinca have a wider jaw and are a bit smaller), so if you are crazy excited about them, you can also visit both islands.
Although I didn't come to Komodo for the dragons, but for diving, seeing them was super exciting. I didn't expect to be that nervous and that thrilled to find them. So even if you're not the biggest animal lover, don't miss out on this one!
Have you guys seen any exciting animals on your journeys? Let us know in the comments section!
---
Where to stay in Labuan Bajo
I was pretty annoyed with myself for being very cheap and staying on a camping site in Labuan Bajo. First of all, in a muslim country, there will be a call to prayer at sunrise, which you will hear very clearly in your tent. Also it will be hot hot hot.
When I walked by a Le Pirate, I was even more upset, because I had loved this place when I stayed there in Nusa Ceningan. So if you're not on a super tight budget, go for it! Even if you are: don't stay on the camp site!
They actually have two hotels there now, one is on a boat, the other one on a private island!!!
---
please note that the two links to booking.com are affiliate links and I'll earn a small commission if you book through them, at no extra costs for you. Thanks for supporting Journey to Design!
---
Sharing is Caring
Pin for Later
---
YOU MIGHT ALSO LIKE
---