Every now and then I drive into a new city and get the feeling: "you and me, this is gonna be good".
After a month of beach bumming, diving and doing nothing in Thailand, I was a little scared to go back to "civilisation" but Penang was the perfect place to start.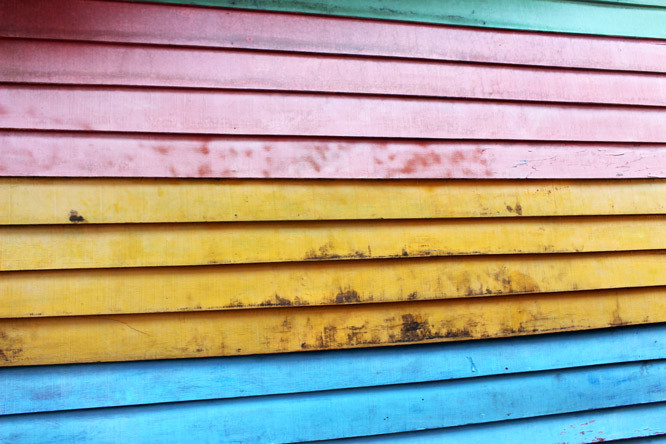 ---
---
I went for walks for two days straight, admiring Street art and Street Food, playing with cats at "Purrfection" Cat café and simply eased back into a life that involved cars and a 7/11. Penang looks like it was very colourful a couple of years ago and with time, the sun has bleached the facades, creating a pastel rainbow theme for the entire city.
---
White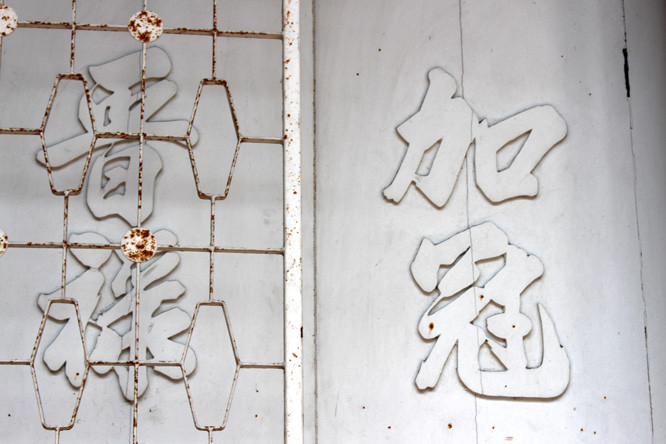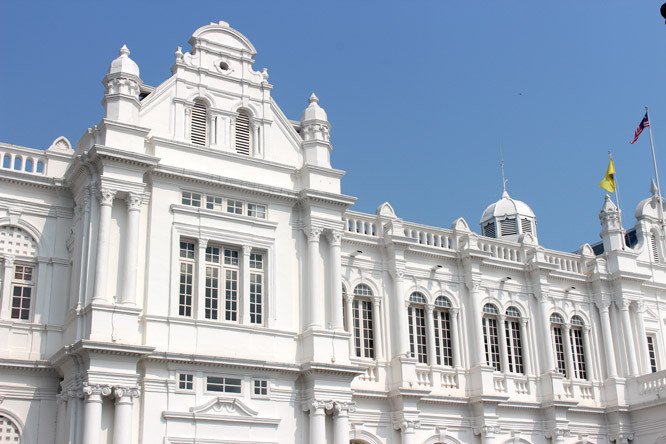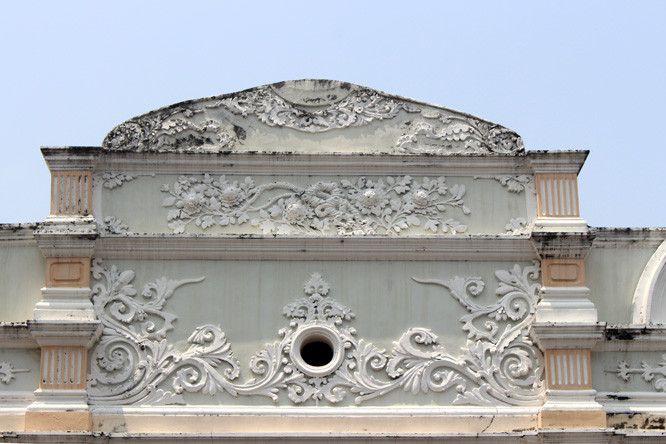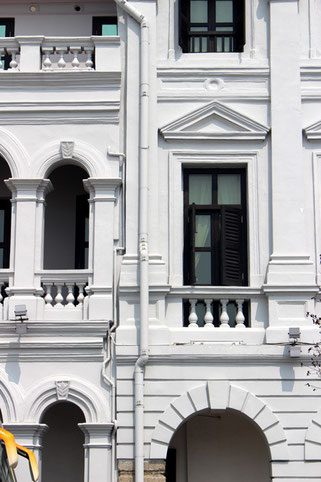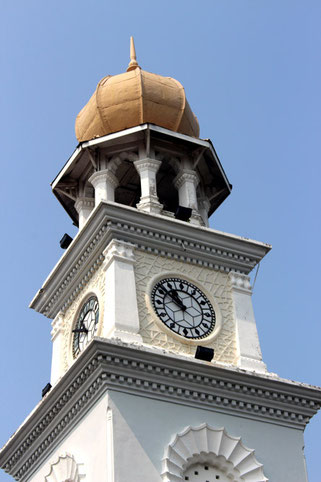 The town hall and many embassies are located around the harbour. The rest of the city is colourful, but everything, that's supposed to be representative and serious is painted white.
I loved strolling around this area far away from the hustle and bustle of the city.
---
Yellow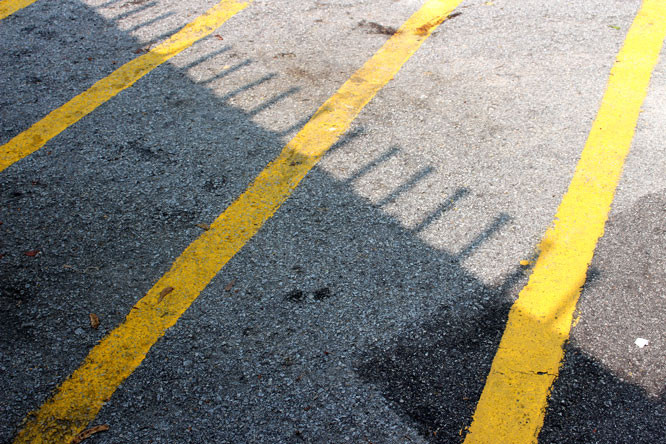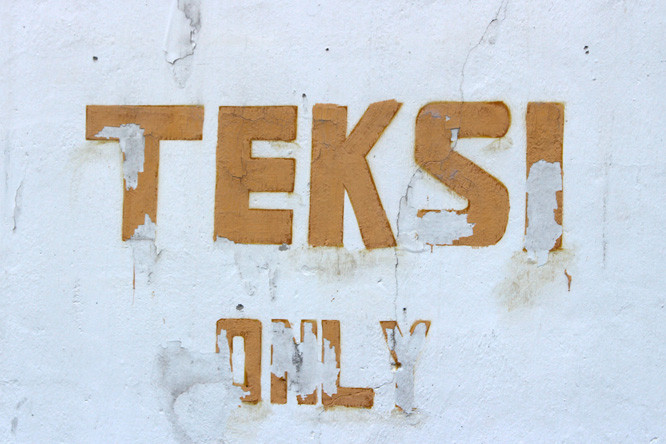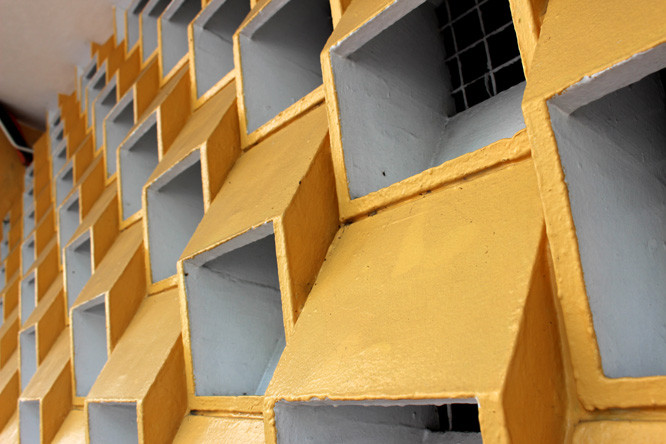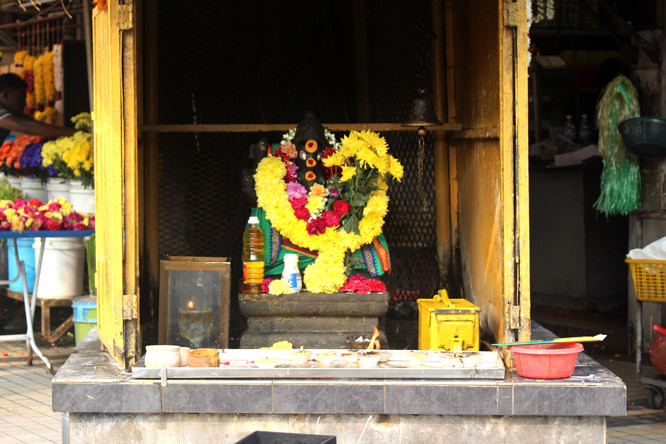 The colour of traffic and of flowers surrounded me all over the city.
Flowers are everywhere in Penang, as offering them to the deities is an important part of worshipping. Keep your eyes open for little shrines all over the city, often hidden in "boxes", that appear unimpressive from all sides but one.
---
Pink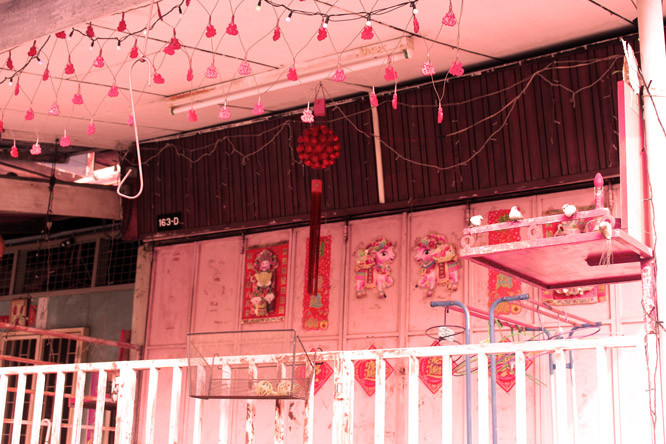 Most walkways in front of the shops are tiled, it looks like every owner chooses his own colours. Walking on these pavements means the colour scheme surrounding you changes every couple of metres.
It's worth looking down every now and then. 
---
Red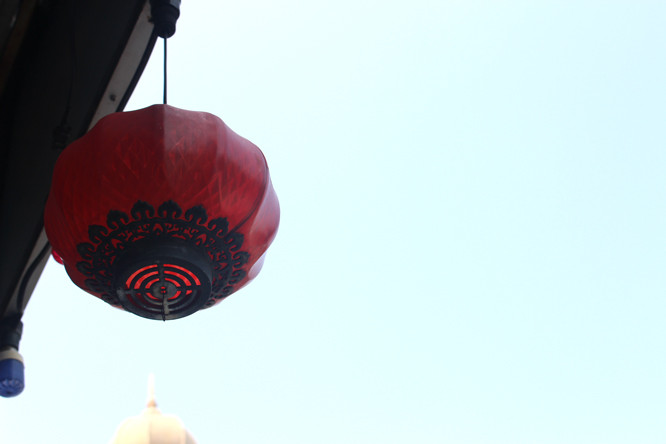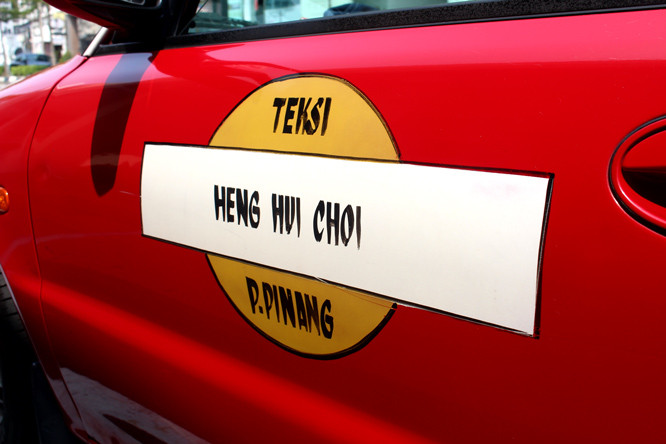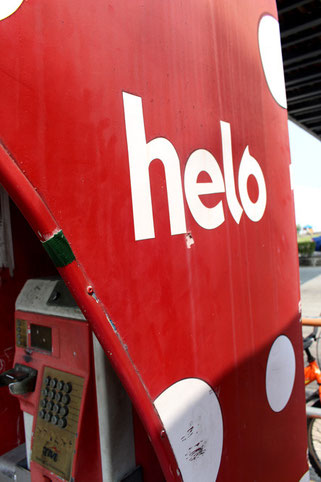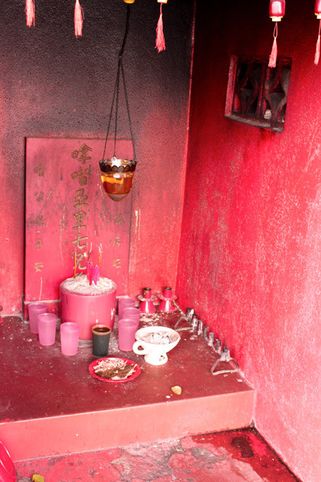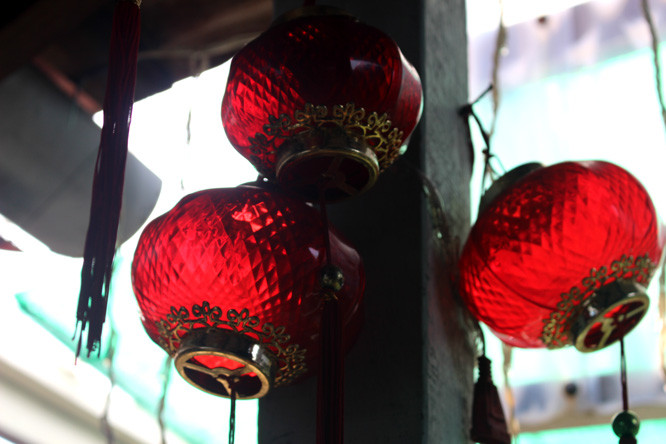 What I found exciting about Penang were the different cultures mixed together, each bringing small design elements from "home".
You'll find these red lanterns all over the city, of course especially in China town. I love the ones made of glass sparkling in the sun.
---
Blue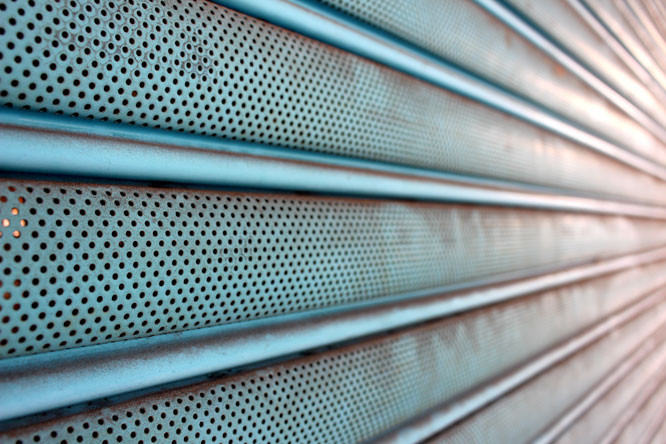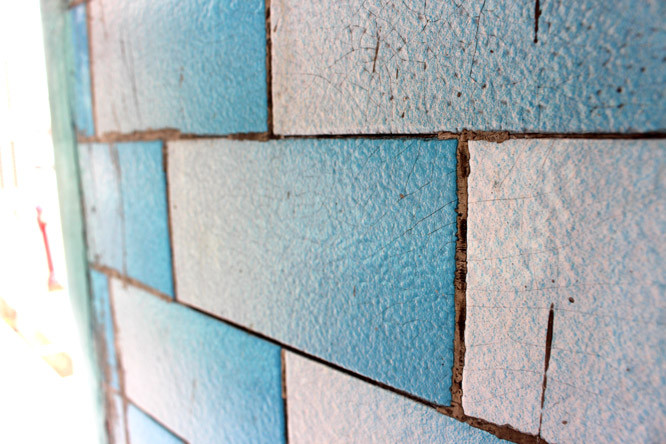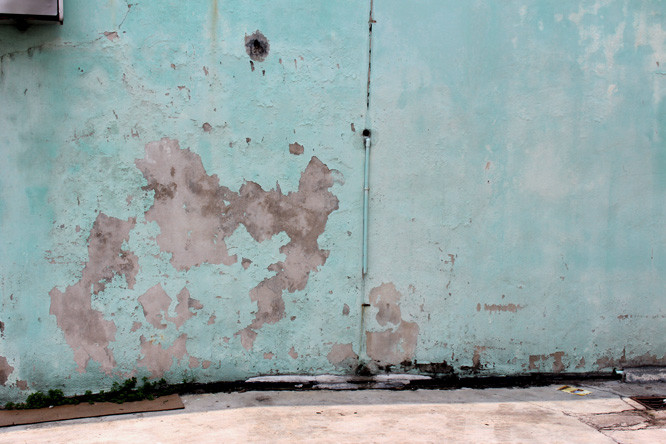 Blue seems to be everyone's favourite colours for walls. No matter if they are tiled or painted, blue is everywhere.
---
Grey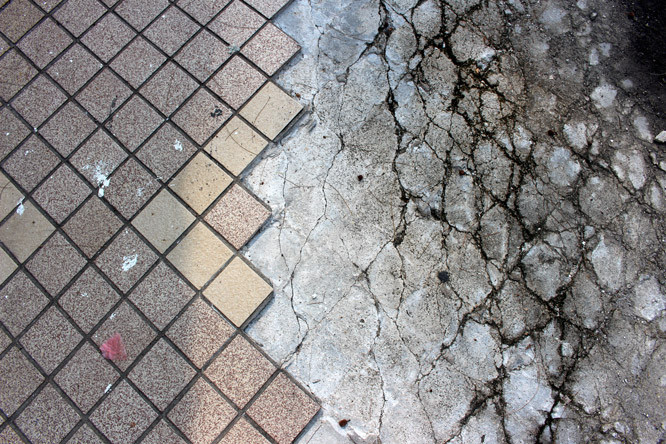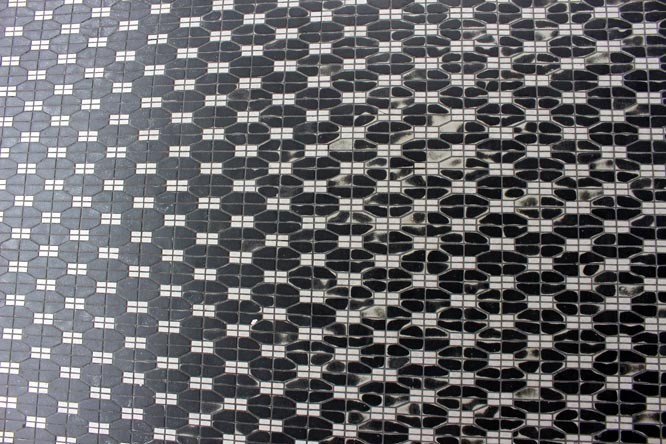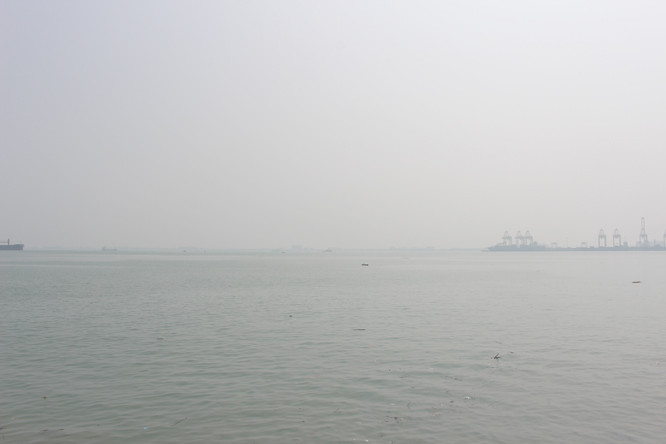 Penang's sky is grey most of the time.
Maybe that's the reason for all these colourful buildings?
If you can't help the bad air, maybe just bring some colour in your life by painting your house?
---
---
YOU MIGHT ALSO LIKE
---