I spent a month in southern Mexico, more precisely in Yucatan and Quintana Roo, beach bumming, snorkelling and eating guacamole-based foods.
As I was working meanwhile (margarita in hand), I travelled super slowly and also decided to stick to the rather touristy areas, as I was relying on a working internet connection.
Some friends already asked me for recommendations and I decided to put together a list of my favourite spots, so this is an elaborate version of the eMail I'd usually send them.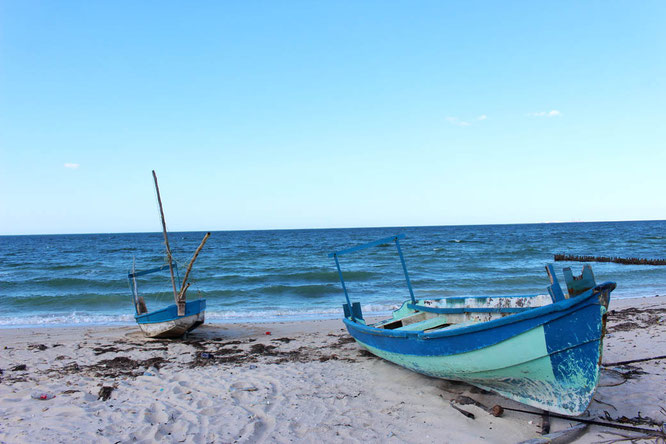 Arrive in Cancun
Let's start this list with Cancún, which will probably also be where you will start your trip, as most cheap flights go there.
So did mine and I expected the worst, considering what I was told about this "hell hole of a city" before. Guess what, I had a great time there. I spent two nights at the local market eating tacos and drinking margaritas. Of course the beaches aren't the lonely-island ones everybody loves, but I had Playa Delfines all to myself, swam in the ocean and had a good day. I wouldn't want to spend an entire vacation in Cancún, but for a day or two it's a great place. 
Where to stay in Cancun
I stayed at Mermaid Hostel Downtown (they also have a beach location), a very budget friendly and still nice hostel right at the ADO station.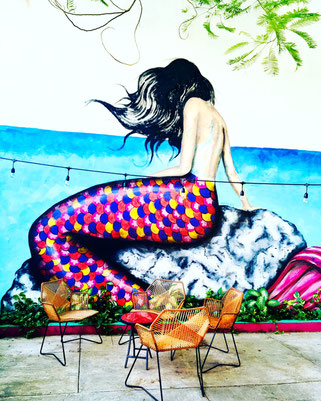 ---
Relax in Chelem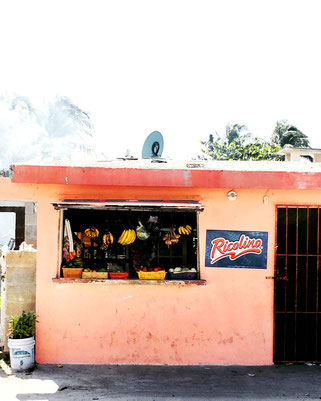 My second stop was Chelem, a tiny "city" north of Mérida with a beautiful beach, a handful of sandy streets and even a river with crocodiles and flamingos.
Many retirees from the States and Canada live there, so this place is all about relaxing. A group of old ladies invited me to join them for all dinners while I was there: They had matching flamingo tattoos, a youtube channel and set an alarm to 4am to insult Donald Trump on twitter. New life goals.
Where to stay in Chelem
I rented an apartment from the lovely Jill and Martin. They have a few different flats in different sizes, so there's something for everyone. If you haven't signed up for airbnb yet, please use this link for a discount.
---
Soak in all the culture in Merida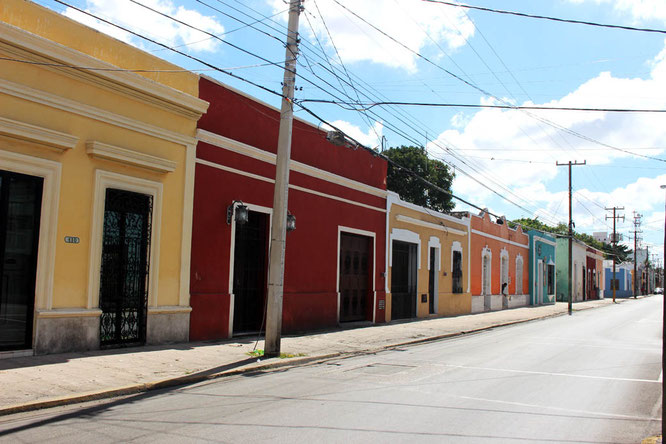 ---
Explore Chichen Itza and Valladolid
If you're interested in Mayan culture, this is your place to be.
Chichen Itza is only half an hour away and since we were staying so close we were the first ones there in the morning. I wasn't that excited about exploring all the ruins in Mexico, that's why I just went for the big ones.
The city itself looks like a cute version of Mérida and has several cenotes right in the center, so it's a great place to stay for a day or two.
Where to stay in Valladolid
I stayed at Mamacha Hostel, hands down one of my favourite places I've ever stayed at.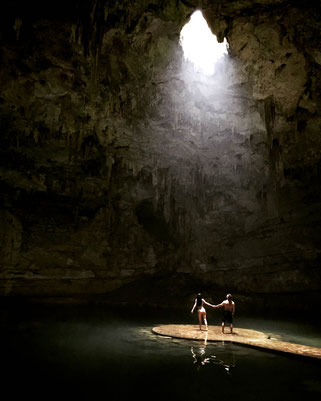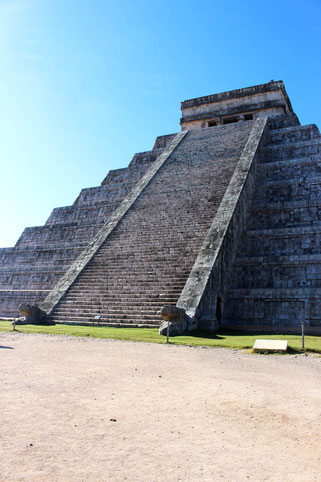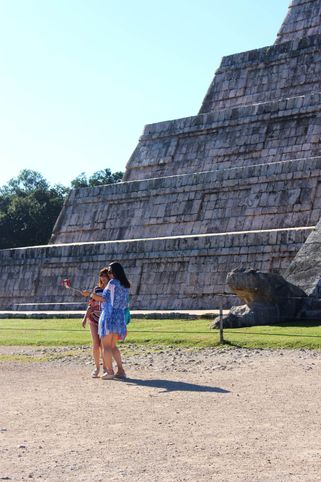 ---
See the art at Isla Holbox
This island has everything I could ask for. Margaritas, sandy streets, great restaurants and a beach that would be ready for the big screen. To make it even better, it's filled with street art! It deserved its own post.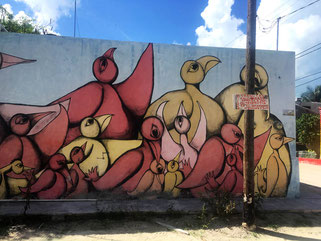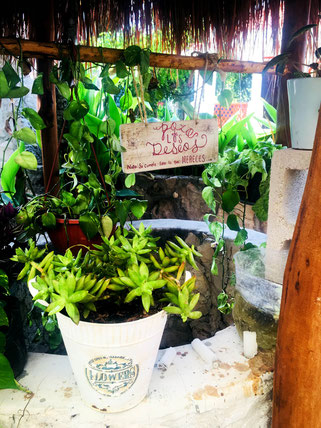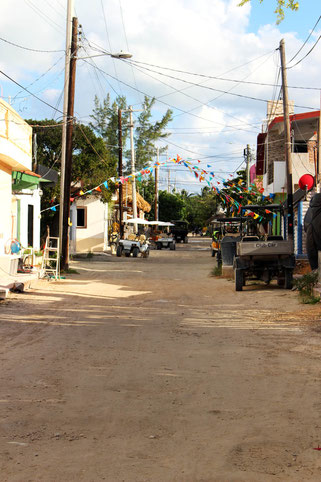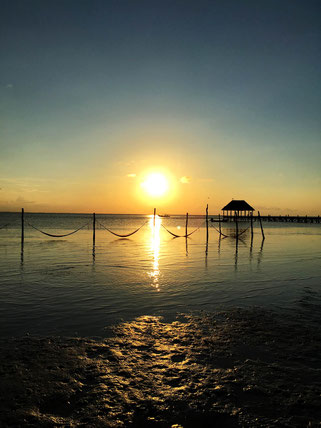 ---
Take your instagram pictures in Tulum
You can tell that Tulum was only really developed a couple of years ago, so it's not as charming as Mérida or the other old towns, but there is a lot of culture going on there, many great cafés and restaurants and of course hundreds of dive shops offering to explore the cenotes.
The beaches are beautiful and it's easy to find a spot that is not occupied by a luxury hotel. 
Where to stay in Tulum
We stayed at WishTulum, which is still located in the city, but on the street that leads to the beach, so it had the best of both worlds.
Where to dive in Tulum
I went on two freediving sessions with Acuatic to explore the cenotes and loved everything about it. Ask for Esteban.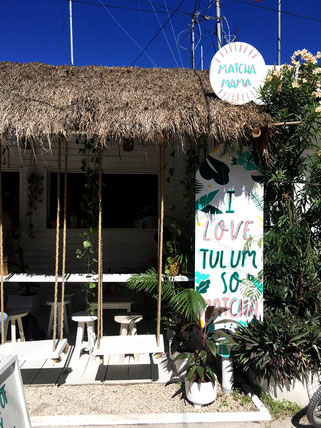 ---
Sail the lagoon in Bacalar
Mexicans seem to be obsessed with Bacalar, as everybody I met told me how much they loved it. My landlord in Chelem actually showed up with an entire picture book about it to point out the best parts.
What's exciting about Bacalar is the lagoon of seven colours, which consists of several cenotes that grew together. You can still tell where one cenote starts and the other one ends due to a change in depth and therefore the colour of the water.
In the town itself there isn't really much to do, but we enjoyed exploring the lagoon for a day.
Where to stay in Bacalar
We stayed at Hacienda Bambu, which had super friendly staff and nice rooms for a decent price.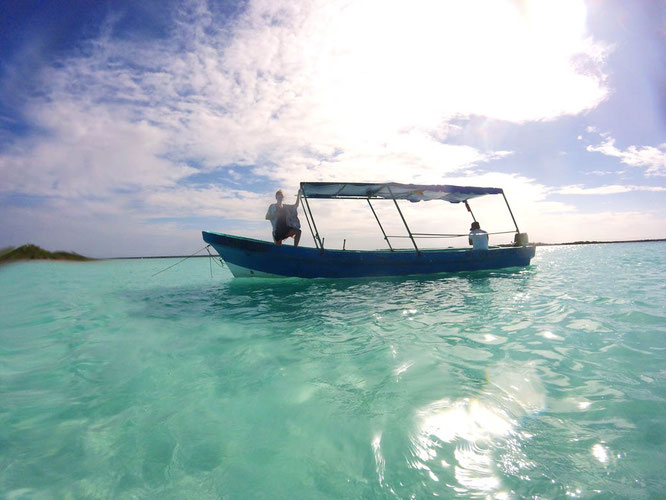 ---
Dive in cozumel
If you're a diver or enjoy snorkeling you can't skip Cozumel!
There are beaches where you'll find tons of starfish, you will definitely see nurse sharks and turtles when diving and the entire island is focussed on exploring the ocean surrounding it.
Where to dive in Cozumel
we went with Studio Blue Divers  on one of the most professionally led and nicest dives of my life. Highly recommended!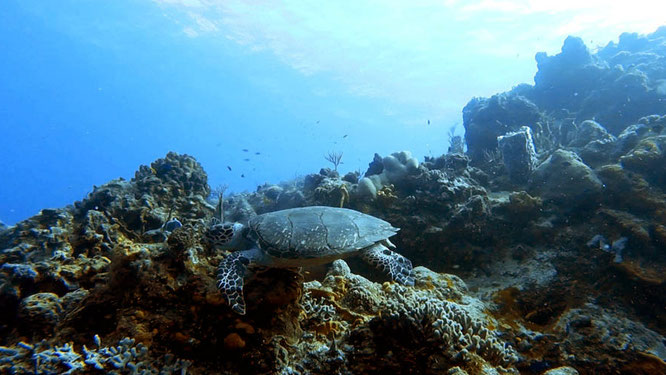 ---
I already miss Mexico and will definitely have to come back to have a look at other parts of it.
Have you been to the Yucatan Peninsula? Anything I've missed?
---
Sharing is Caring
---
Please note that I am an affiliate for booking.com and for airbnb and will earn a small percentage of your purchase if you buy through these links at no additional cost to you. Thank you for supporting Journey to Design! 
Pin for Later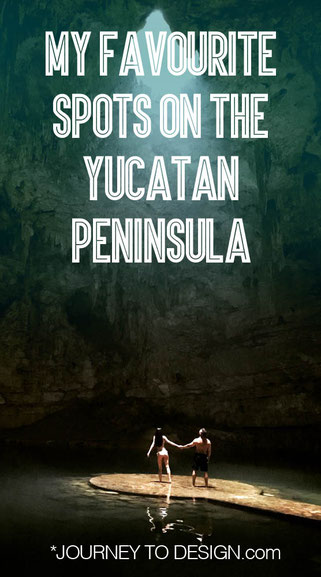 ---
YOU MIGHT ALSO LIKE
---