On my last trip to New York City I was 18 and had just finished school. My friend Lena and I spent the week shopping at Century 21 and looking at all the touristy things there are to see in Manhattan.
So this time I decided to take it all a bit slower and to look at the New York High Line, which had been built in the meantime.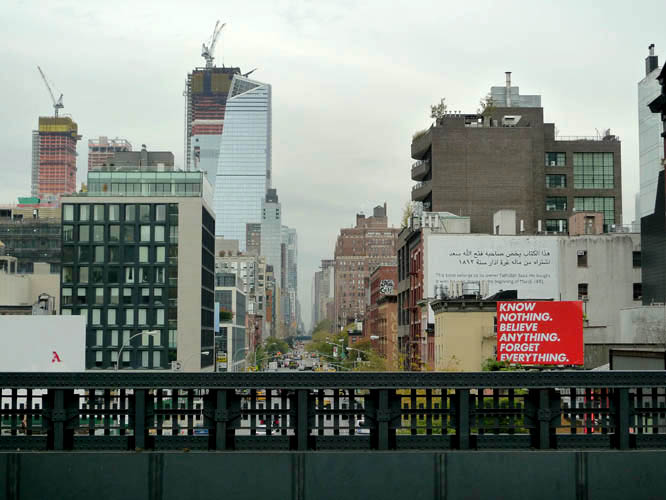 The High Line is a former rail tray, which was transformed into an elevated park on the west side of Manhattan. Led by landscape architecture firm James Corner Field operations, it was opened in 2009 and since then has become an icon in contemporary landscape architecture.
The park runs from Gansevoort Street in the Meatpacking district through Chelsea up to 34th street near the Javits Center.
Do you remember how I dragged my friend Lydi through all the railway parks in Paris? Actually, these were the inspiration for the High Line.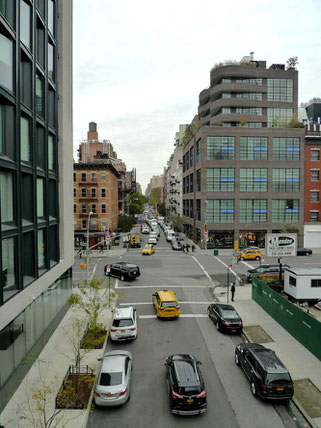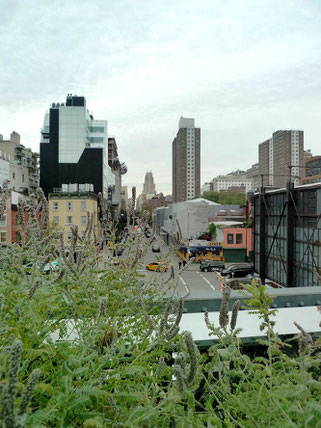 The design includes over a dozen access points into the elevated park, each section having its own key features like sundecks, a water installation or a viewing area.
I entered at 23rd street and then walked south towards Chelsea, a section where I saw some confusing art and several viewing areas. This would have been the perfect spot to sit down and read, but since I was freezing and had considered buying a hat or a scarf just before entering the rail way, I decided to keep walking.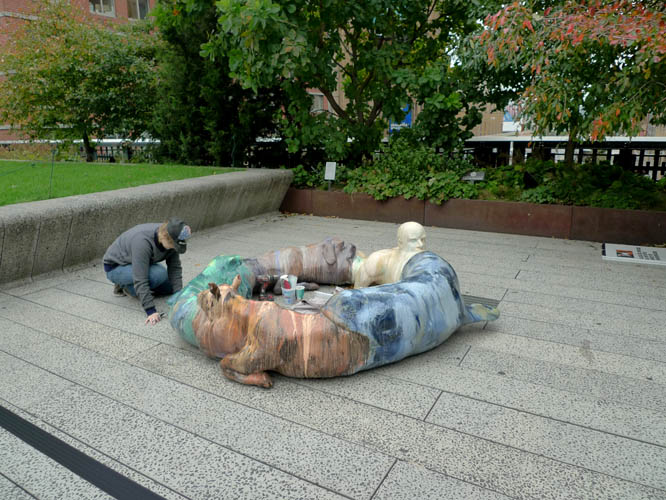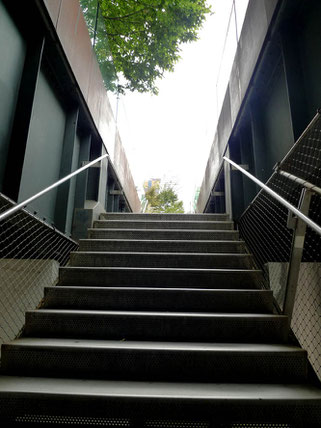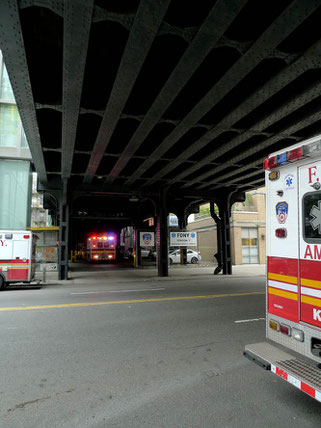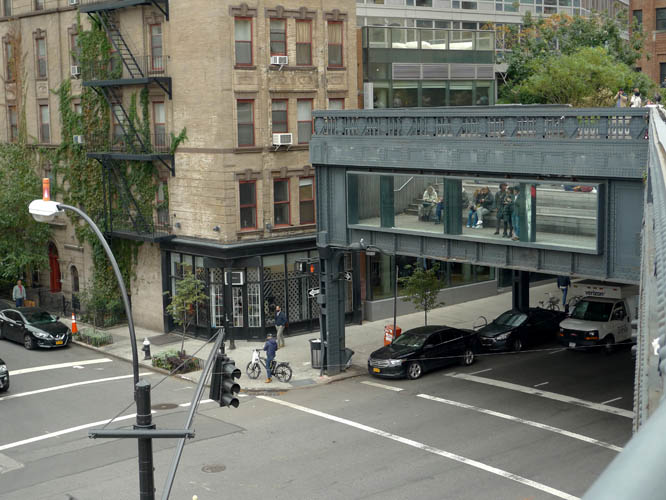 Inspired by the wild-seeded plants left at the abandoned rail tracks, the team created a paving system that encourages natural growth and creates a seamless landscape they called "agri-tecture": part agriculture, part architecture, where both parts mix, from just architecture to just agriculture with all gradients in between.
I loved the striped pavement they used, which allowed them to create these gradients and which also reminded me of the rail tracks, that were even visibly included in some parts. Most furniture was also shaped out of the pavement.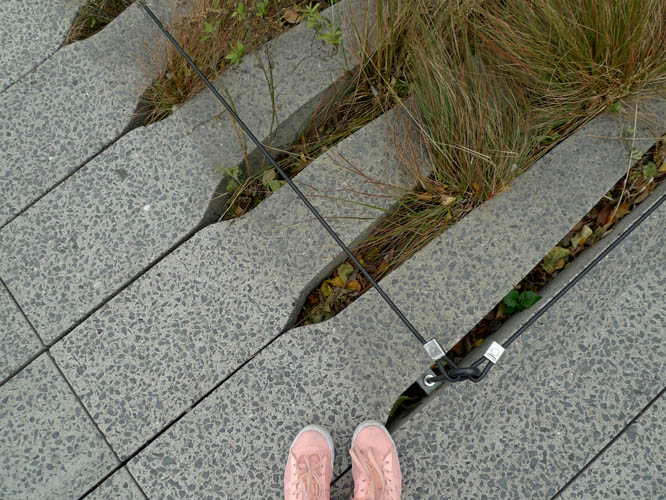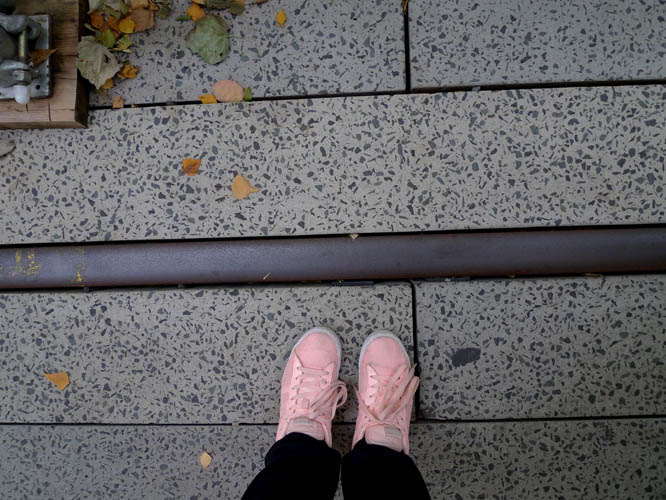 From the rail way you'll also get a new view on the city, being elevated over the traffic you'll be able to see the river and tons of buildings. The project has spurred real estate development in the neighbourhoods along the line, therefore you'll see modern architecture mixed in between old apartment buildings.
As I was still freezing, I got off in Chelsea to buy myself an expensive hot chocolate, but I'll definitely have to come back on a warmer day!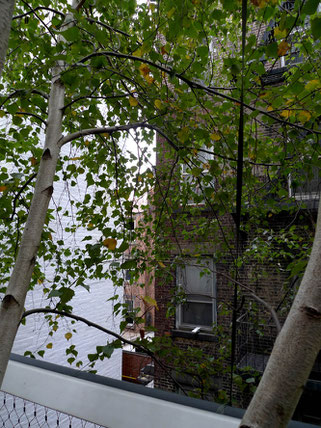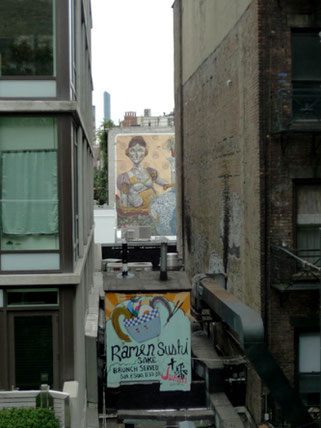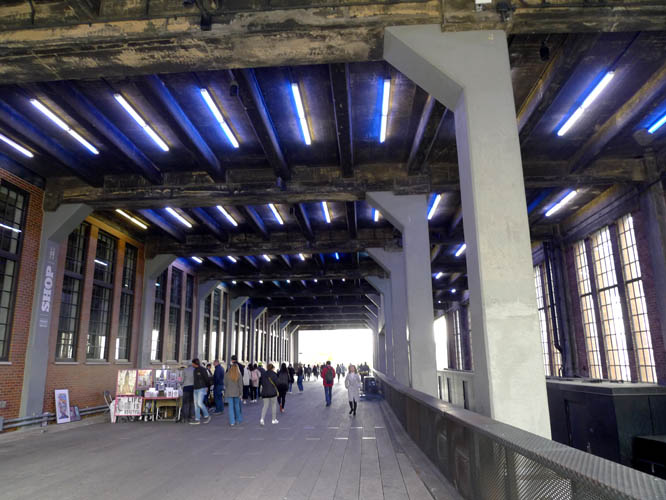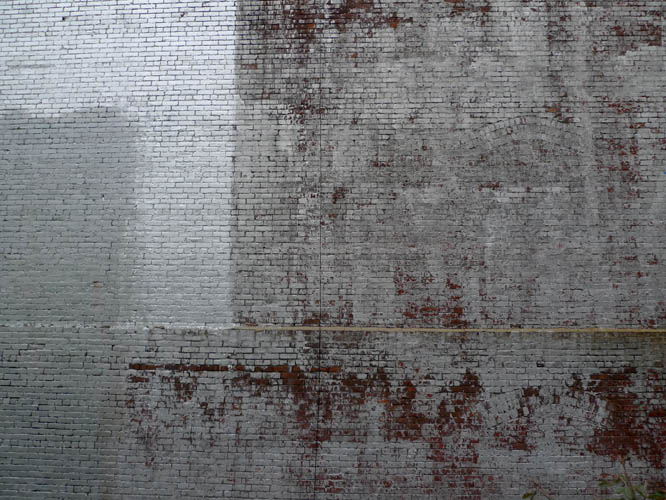 So what's your favourite spot to relax in New York City?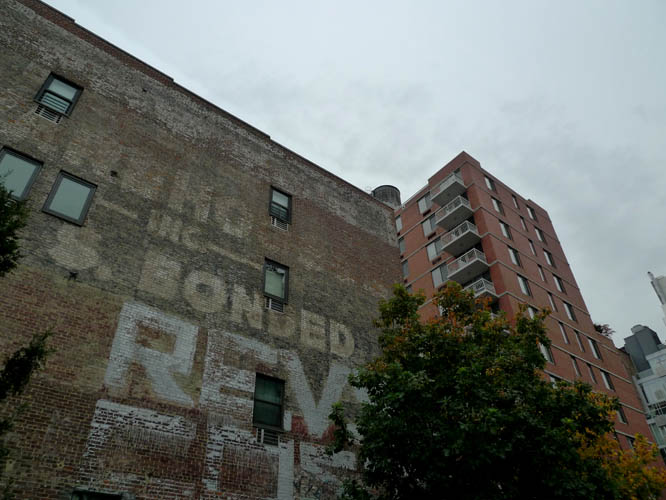 ---
Where to stay close to the high line
Riff Hotel Chelsea
This rock music-themed hotel is located in walking distance to the High Line and actually has it's own outdoor area, right in the middle of Chelsea.
Carlton Arms Hotel
---
How to Visit
Where:
between Gansevoort Street in the Meatpacking District and 34th Street, between 10th and 12th Avenues.
How to get there:
see all the entrances here
How much:
free
Pin for Later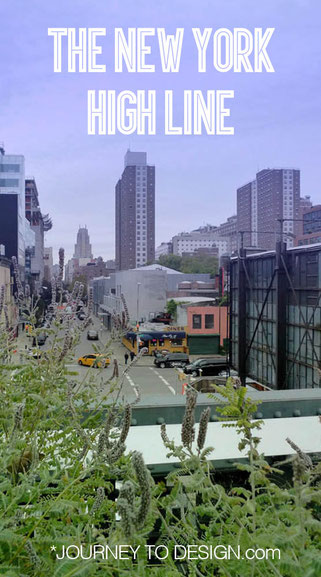 ---
 Please note that I am an affiliate for booking.com and will earn a small percentage of your purchase if you buy through these links at no additional cost to you. Thank you for supporting Journey to Design! 
---
Sharing is Caring
---
YOU MIGHT ALSO LIKE
---