I'm a bad tourist. I don't care about history and feel like I've seen enough churches. Also, many museums bore me.
What I'm interested in is meeting local people, hearing stories about weird customs and simply walking around looking for markets, small restaurants or street art. The problem is, that it's not that easy to always meet the locals, who are willing to tell me their stories or to show me their neighbourhoods. I guess, they also have something else to do.
Therefore, I was hooked right away when I heard about the Free Original Barcelona Alternative Tour. These guys specialise in street art and Catalunyan culture, which they will show you in the neighbourhood of le Raval.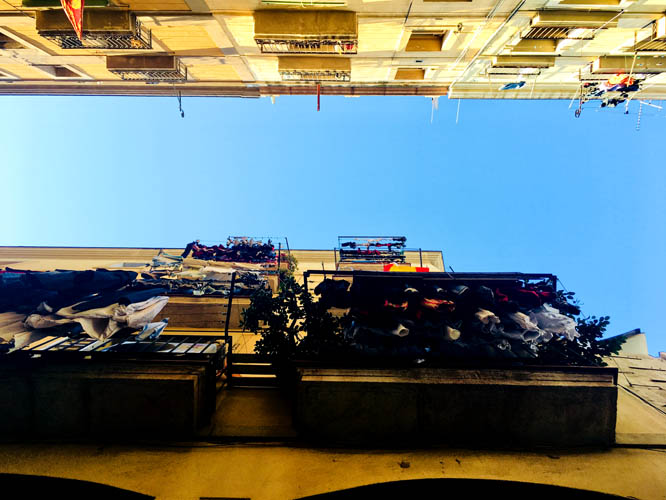 ---
free original Alternative barcelona tour
Kehly was holding up a blue umbrella for us to find her, standing on Placa Catalunya, a central spot in Barcelona. There were two other guides with her, waiting for their groups to take the more traditional Walking or Bike tour.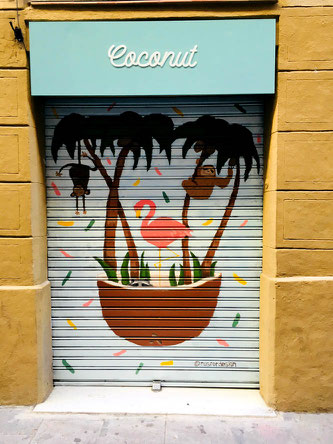 Our group was J and me, together with two girls from Israel. We started walking and when I unintentionally walked over a red light Kehly said "this is an alternative tour, so you can jaywalk if you want to. But please don't die, I can't afford that". I liked this girl right away. We turned into Carrer dels Tallers, the beginning of le Raval, where she showed us the first pieces of street art, a very traditional old bar and a squatted house. Kehly knew all the artists, how long each artwork had been there and what it was about.
These were my favourites on the tour:
Los latas
Apparently, a married couple puts up these cans with messages for each other. One of them uses coloured cans, the other one coloured paint (I forgot which one used which, but that's how you can distinguish who is who). They are all over town and the messages are adorable. Kehly also showed us a couple of fakes, where other people have put up cans. The real ones only use Spanish words and soda cans (no English on spray cans for example).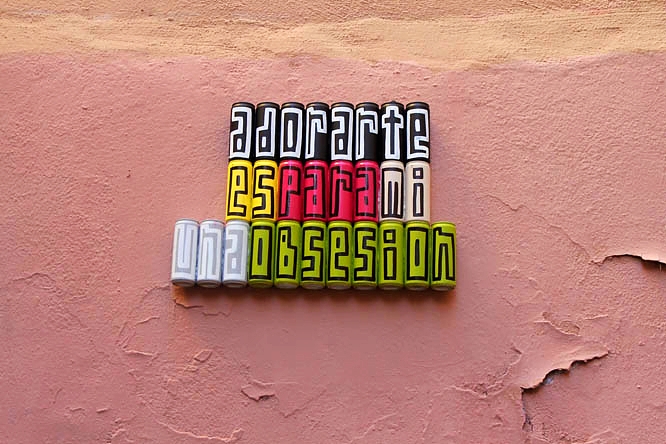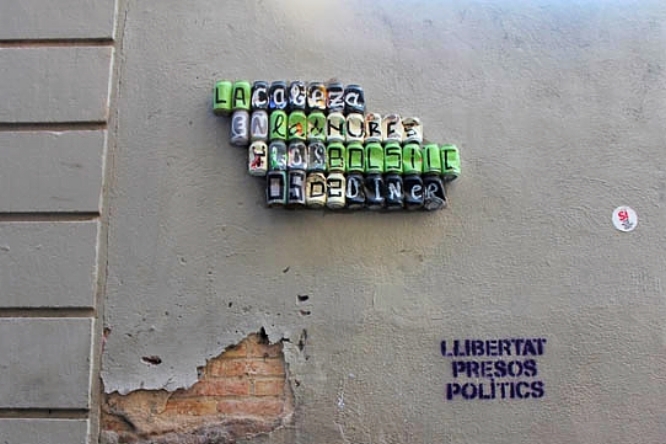 El Xupet Negre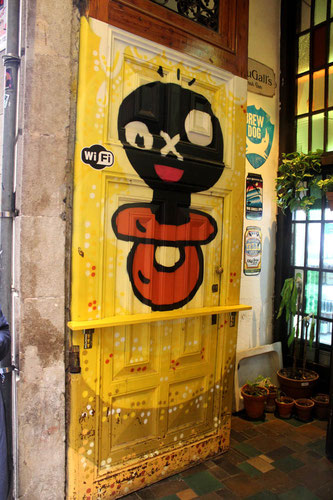 The name means "The black pacifier" in Calatan and that's exactly what he is painting. This guy has been active since 1989 and his work is found all over the city. By now he also does commissioned pieces and live painting performances.
Konair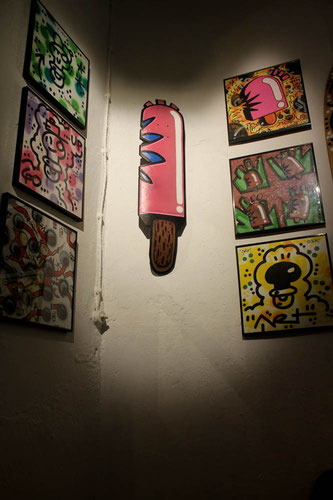 This guy paints, sprays and pastes variations of ice cream. What sounds kind of random can be explained easily. Kehly (obviously a massive fan) had met the artist before and asked him nervously what it was about: "melting ice cream is like our life. Only a little bit lasts", while pointing at the stick.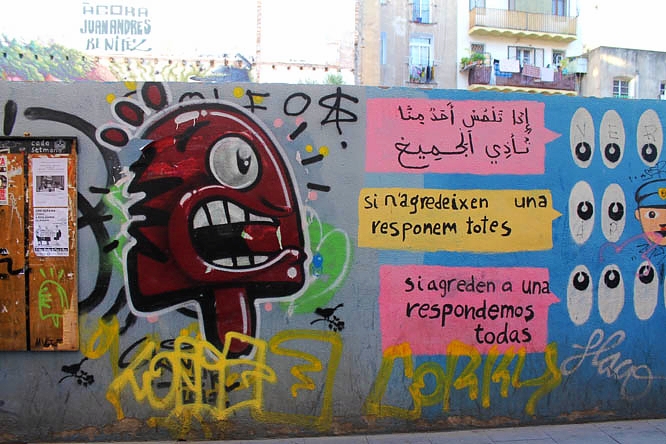 Hopare
Standing in front of this piece, Kehly was pretty upset: "She is called Madame Butterfly. She was very colourful when she was put up, but by now has faded and people have pasted over her". Still, being put up right at the corner, Madame Butterfly was looking over everybody entering or leaving le Raval.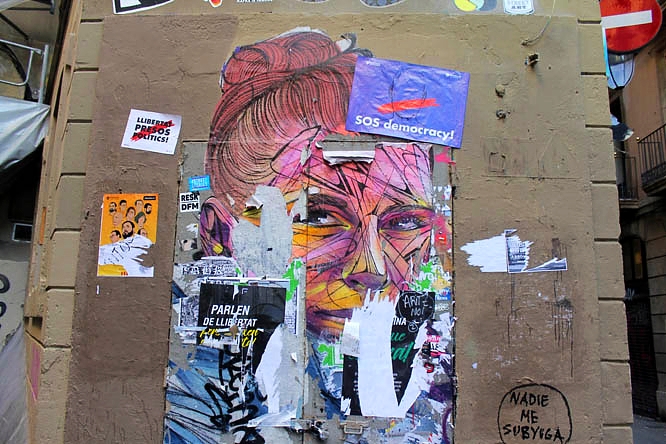 Agora Juan Andres benitez
This garden was dedicated to a man, who was killed by the police in Barcelona. The entire place and the walls surrounding it are covered with murals, showing what has happened, but also creating a garden for the community to share.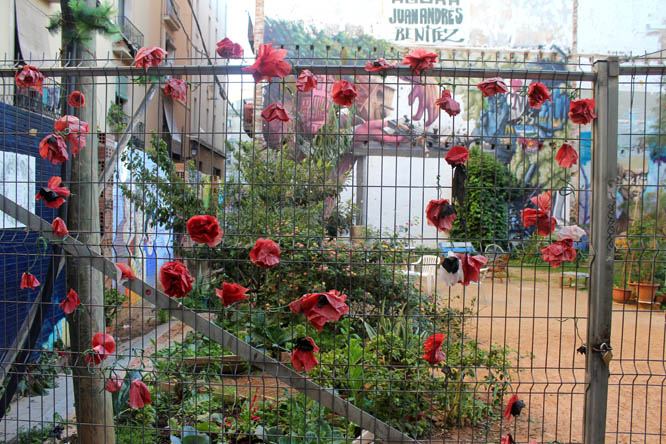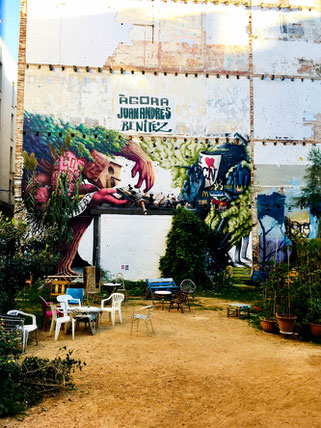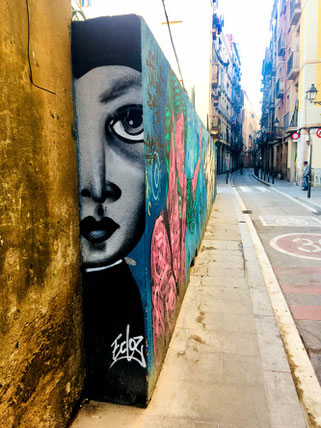 Along the way, Kehly pointed out more street art, a red light district, great bars and restaurants we should visit and explained the laws and loopholes about public drinking, squatting and weed. Just in case.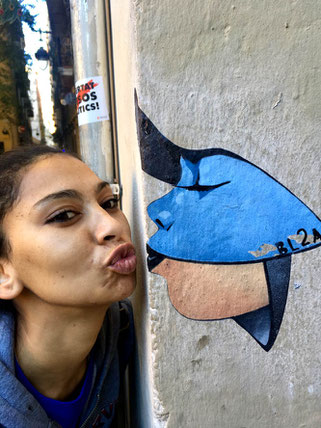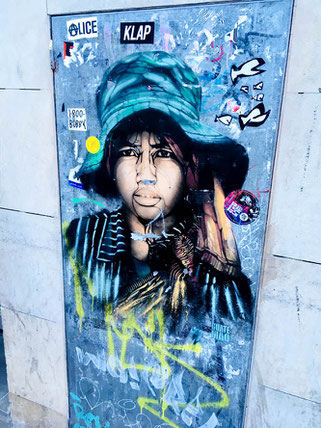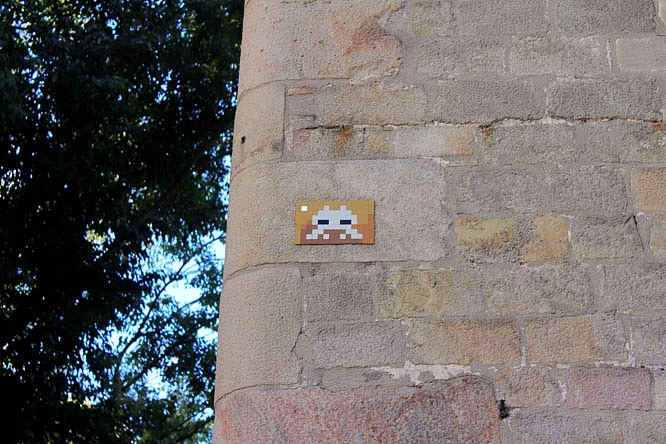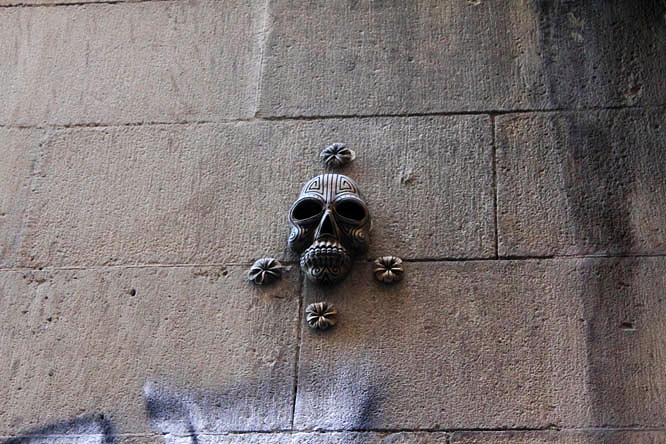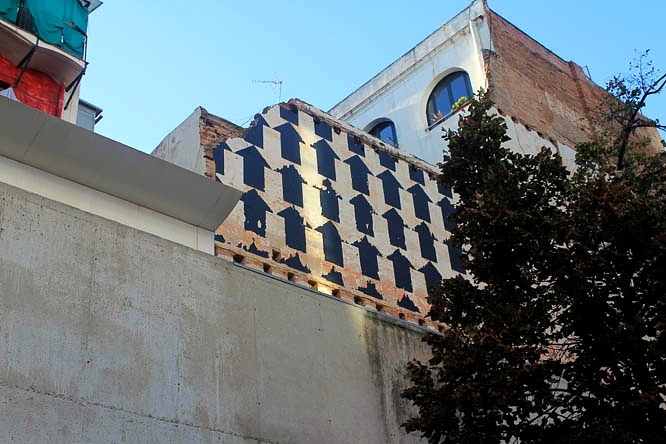 We ended our tour at Santa Creu hospital, the place where Gaudi died. Today, it's a quiet courtyard, we probably never would have found by ourselves.
As this is a free tour, the guides asked for tips in the end. Therefore, you can decide how much you liked the tour and how much you'd like to give.
---
The original barcelona craft beer tour
Since we enjoyed out first tour so much, we decided to sign up for another one. Alex, one of the managers recommended the Craft beer tour. I wasn't that thrilled, because I really don't like beer, but he said that many people don't and change their mind during the tour. I still wasn't convinced, but we signed up anyways.
This time our guide was called Pat, an American with a true passion for beer. There were only J and me, together with Pat's wife Luisa and Alex, the manager who recommended the tour. From the beginning, this didn't feel like a paid city tour, but like a night out with friends, where one of them knows a lot about beer. We went to four bars, each brewing their own beer and even got to look at the production at NaparBCN. While we had seen much of le Raval during our first tour, this was taking place in Eixample, the newest and very hip part of Barcelona.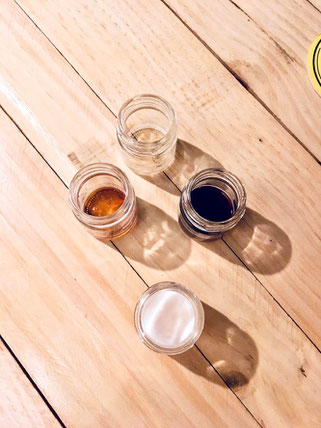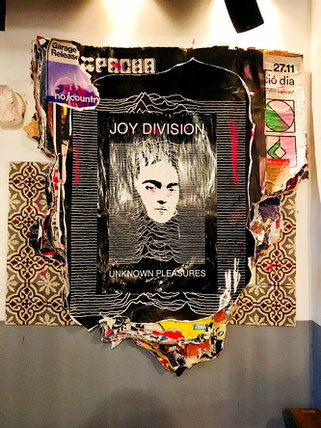 After I told Pat, that I'm not really into beer, he recommended something for me in every bar, trying to find a kind that I'd like. At the third bar, he gave me a pink Berliner Weiße, which I loved because it A: matched my nails and B: actually tasted nice. This time, I was the one asking for another round. We went to one more bar after that and I was convinced, that I'd actually start drinking beer more often, as long as it's craft beer (and maybe pink).
---
The original Barcelona Pub Crawl
At the end of the tour, we still wanted to spend more time with these guys (and were quite drunk), so we decided to also join their Pub Crawl. It was led by Kehly again, who took us through four bars and one club. She was just as bubbly and cute as during our first tour and we were happy to see her again.
The night ended with us having pizza and watching Rick and Morty with our new friends.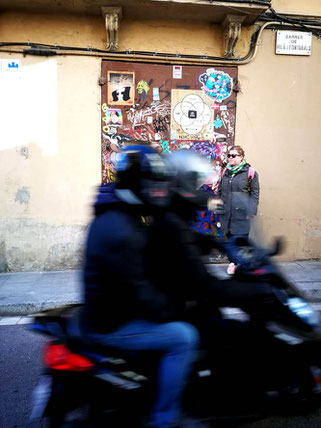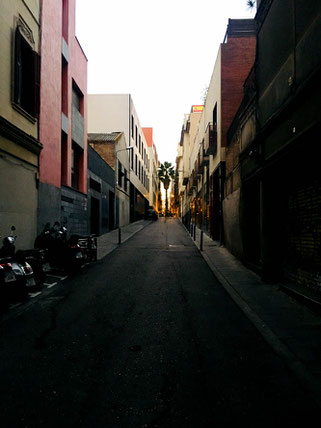 We came to Barcelona to look at the city and take some tours, but left feeling like this is a place where we should spend much more time, hanging out with these amazing people in a great city.
Because our tours had taken place in different parts of Barcelona, we felt like after only a weekend we knew our way around the city, knew where to buy beer at night and could even point out real and fake street art.
Thanks for taking such good care of us, Kehly, Luisa, Alex and Pat of Original Barcelona Tours!
---
Where to stay in Barcelona
We stayed in la Gracia, a very hip neighbourhood in the north-western part of the city. This is where you'll want to go for small design shops, vegan cafés and alternative bars. We loved, that we weren't surrounded by the hordes of people at la Rambla, but still had everything we needed right there.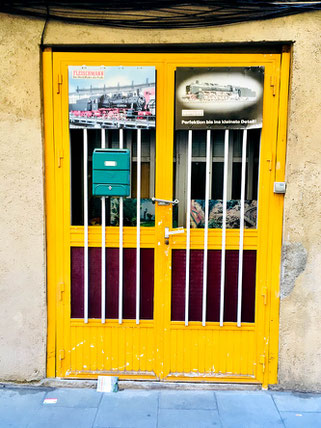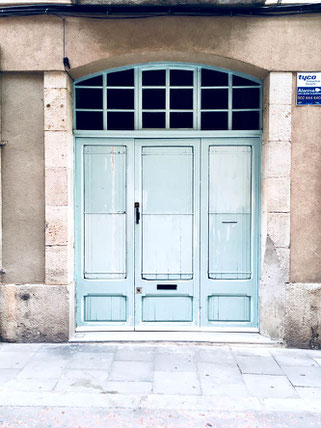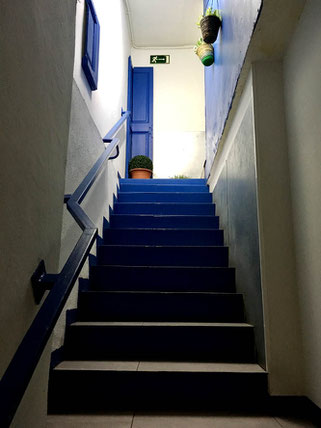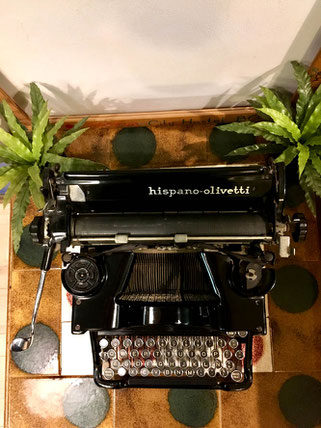 ---
Where:
Look for the blue umbrella at Placa Catalunya
How much:
The walking tours are free, but the guides live off tips, so please give them something if you liked the tour.
The pub crawl is 12€ and the craft beer tour 25€.
Pin for Later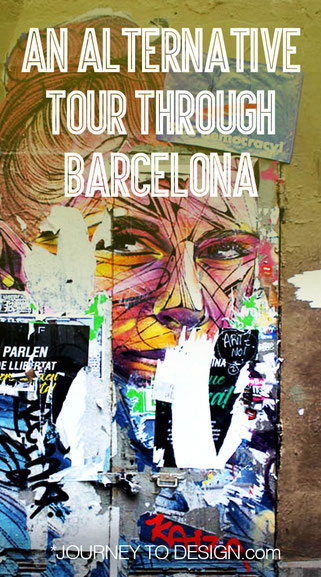 ---
This post was sponsored by Original Barcelona tours  and Gracia City Hostel. As always, you still get my full and honest opinion.
Please note that I am an affiliate for hostelworld.com and will earn a small percentage of your purchase if you buy through these links at no additional cost to you. Thank you for supporting Journey to Design! 
---
Sharing is Caring
---
YOU MIGHT ALSO LIKE
---