We've all woken up hungover having bought something we didn't need online, right?
This wasn't the first time my friend Judith had brought over two bottles of wine and we ended up booking a random flight. This time we went with the cheapest one we found, which sent us to Katowice, a small town close to Krakow in Poland. To make up for the cheap flight we also booked the most expensive hotel in town, obviously.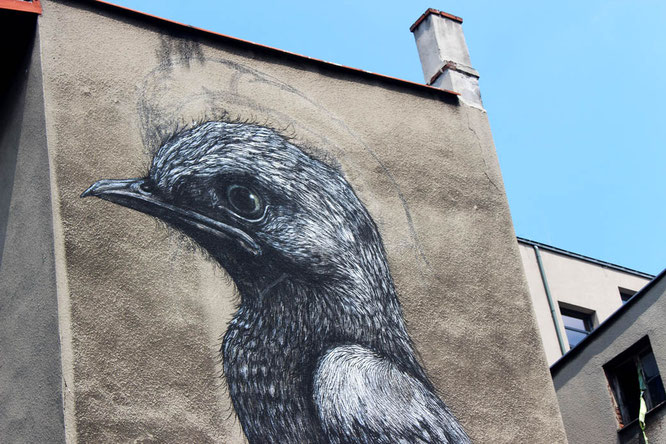 As we had done zero research before booking, we assumed that there was nothing to do in Katowice, but thankfully we were proven wrong.
Having just arrived we were looking for food, when we walked into Mariacka, a street where restaurants and bars were lined up, each of them packed with live music in front. We had our first vodka at "Lorneta z Meduza" and decided that we loved Poland.
What we assumed to be a sleepy small town turned out to be filled with students, brilliant new architecture and street art.
The next day we decided to start with the architecture and walked towards the Slesian Museum. Due to some more bad planning on our side, the museum was closed that day, so we could only explore the exterior.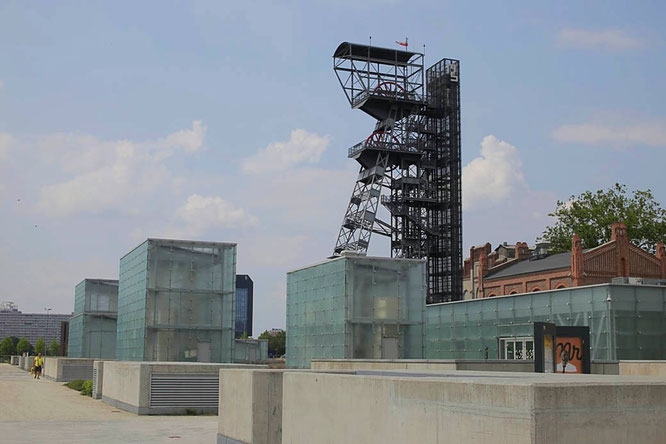 The museum is located on the property of the old "Waeszawa Mine" and was designed by Riegler Riewe Architekten. The whole area was coined by heavy industry and mining, leaving behind industrial complexes and buildings. As an homage to the function of the area, most of the museum was placed underground with only abstract glass cubes and an old hoist frame which is reused as a viewing point visible from the outside (again: great choice to visit on the one day it was closed).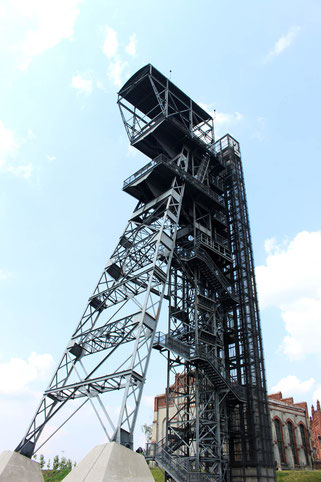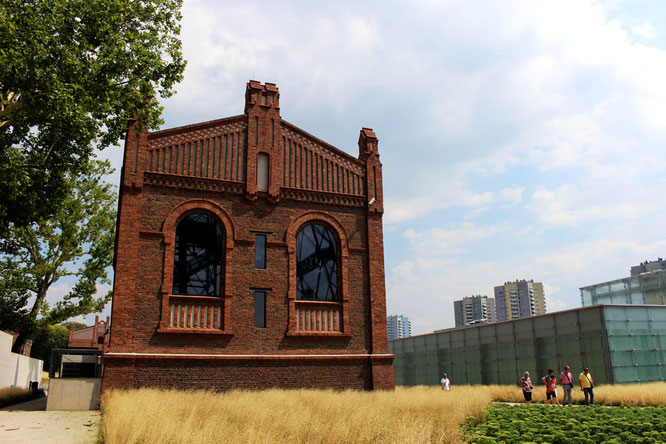 We then wanted to look at the Slesian University, but fell in love with the building next to it with a sparkling golden facade. By the way, security will ask you to leave it you take too many selfies in the mirroring facade.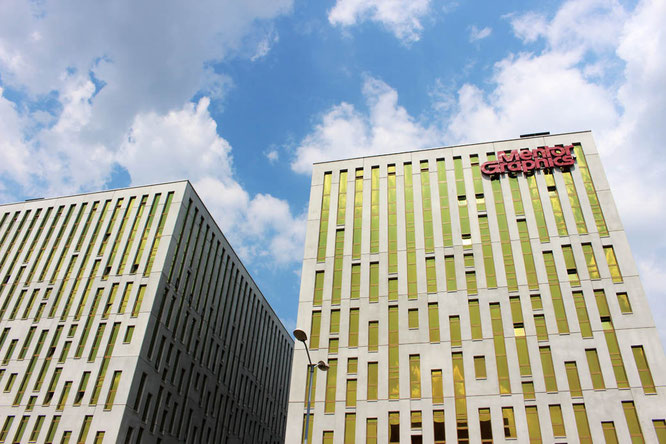 The only Slesian thing missing now was the Slesian Library, the most "90s" building we've ever seen.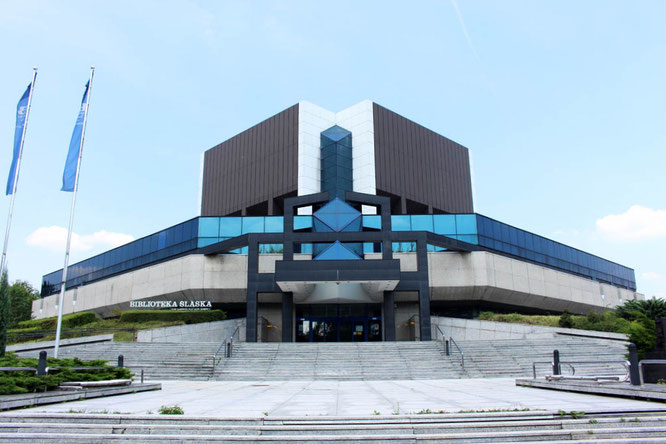 When we found out that there was an annual street art festival in Katowice, we knew we'd had to keep our eyes open in the city. Basically we only had to stroll through one street to find some amazing murals by international artist.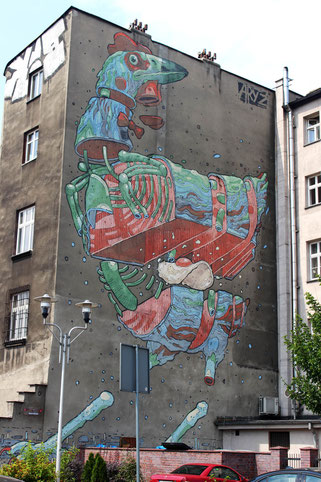 Parallel to Mariacka Street is Mariacka Tylna, where you can't miss the disjointed rooster by Spanish artist ARYZ.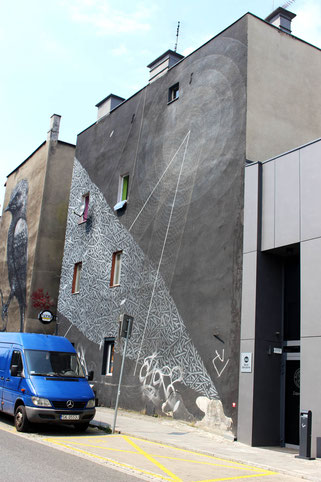 ROA's style is clearly recognizable on the two birds he placed on two adjoining buildings.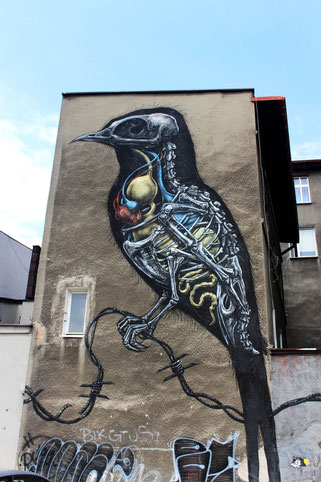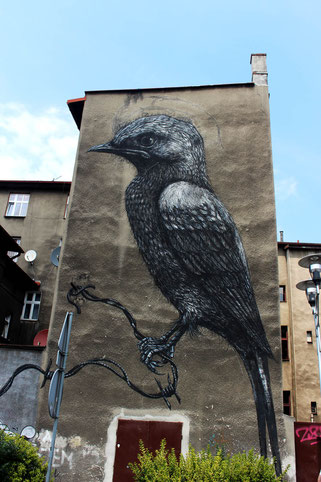 Karol Kobryn was actually a student at Katowice's Academy of Fine Arts, so he just had to leave some art there, these naked Torsos are located at the end of the street.
All these buildings are literally right next to each other in Mariacka Tylna! A perfect day for this lazy street art enthusiast.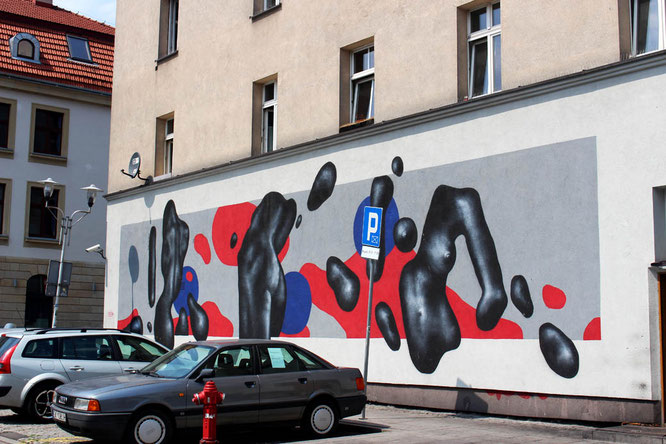 Then we turned left into the underpass, which started with some messy tags, but we could see a sparkling installation at the other side. The cultural institute installed PVC tubes there, which create sounds when pushed. Combined with pink, green and blue lights, the colourful shadows overlay and create ever changing art in an otherwise slightly scary underpass.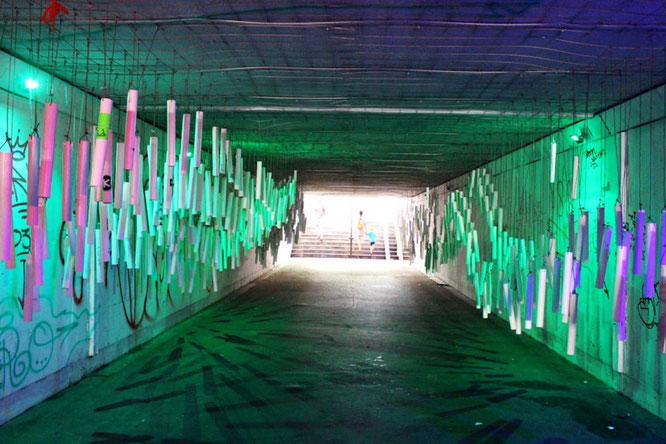 We spent the rest of the weekend drinking vodka sodas at our new favourite bar on Mariacka Street and checking out all the hipster cafés in town. 
We both loved Katowice and our subconscious decision to stay there instead of in the much busier Krakow next door. And as long as you're travelling with a good friend, does it even matter where you're going?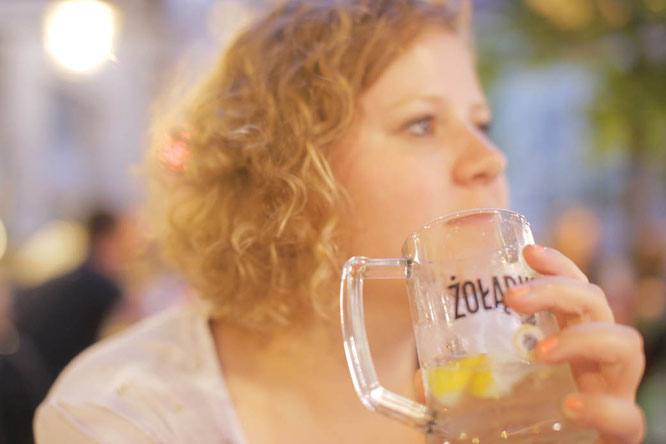 ---
Where to stay in katowice
We stayed at Hotel Monopol, which had the perfect location (and a pool!), we found it a bit pricy though.
Next time we'd book Hotel Diament Katowice, which is literally next door and half the price.
Pin for Later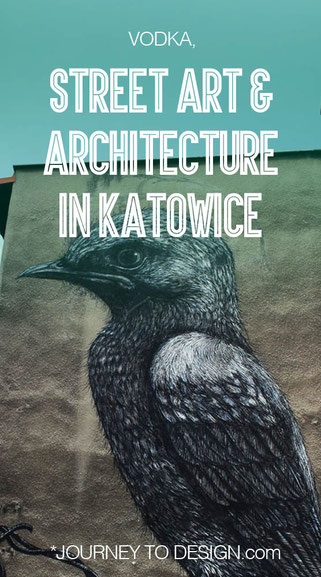 ---
Please note that I am an affiliate for booking.com and will earn a small percentage of your purchase if you buy through these links at no additional cost to you. Thank you for supporting Journey to Design! 
---
Sharing is Caring
---
YOU MIGHT ALSO LIKE
---