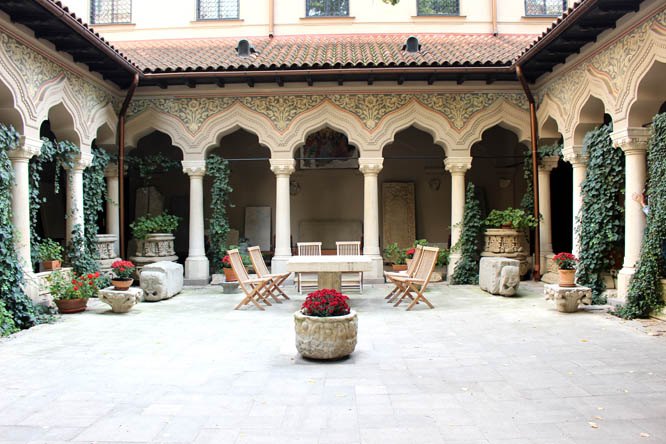 Judith and I spent two days simply walking through the city for hours, gazing towards the massive billboards sitting on top of many buildings and being a little drunk most of the time.
Guess what, on the third day, we were super exhausted. We still had a couple of things on our list and started walking again, when we were almost hit by a car driving in the wrong direction to avoid a massive pothole. Being close to a heart attack, we turned into a small alley to get away from the street and stood right before a tiny chapel.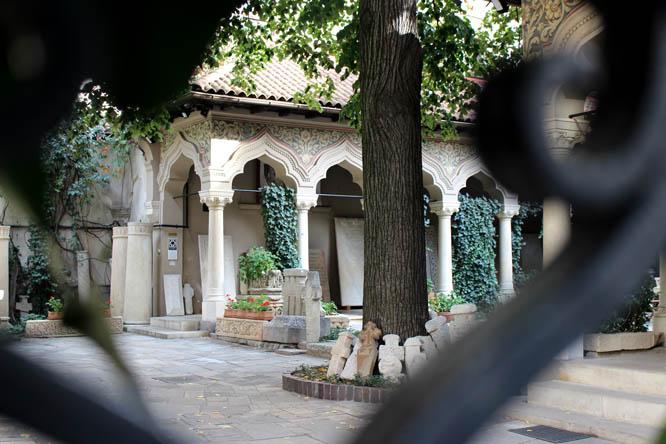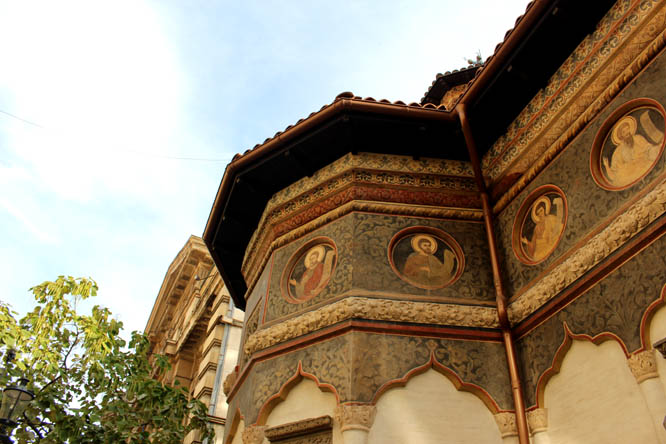 The Stavropoleos Monastery is an Eastern Orthodox Monastery for nuns in the centre of Bucharest.
The name comes from the Greek word Stauropolis, meaning "The city of the Cross".
The church was built in 1724 by Ioanichie Stratonikeas as an inn for travellers, combined with a monastery, which apparently was a common thing in those times.
Over time, the church suffered from earthquakes, which caused the dome to fall and the whole complex to be demolished by the end of the 19th century.
Today, what remains of the original monastery is the church, which got a new dome with the original paintings, which had been restored and a few small buildings, now being used as a library, a conference room and a small art collection.
The old Inn now serves as the Monastery's yard, where many old gravestones are shown, as well as parts of the original architecture, which were restored and are shown on the new walls, in the place where they were originally.
In 2008, the monastery was reopened for nuns and is fully functional today.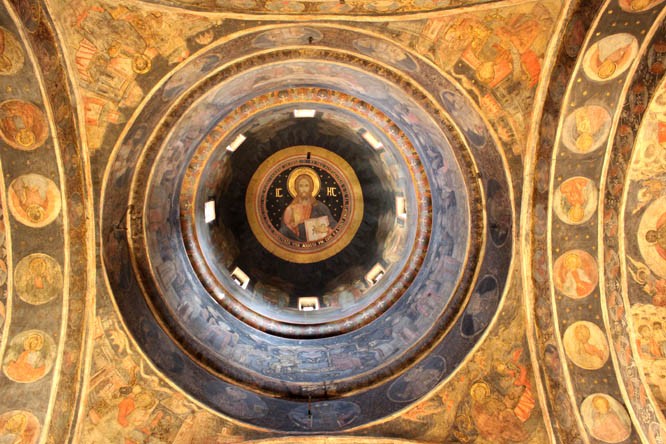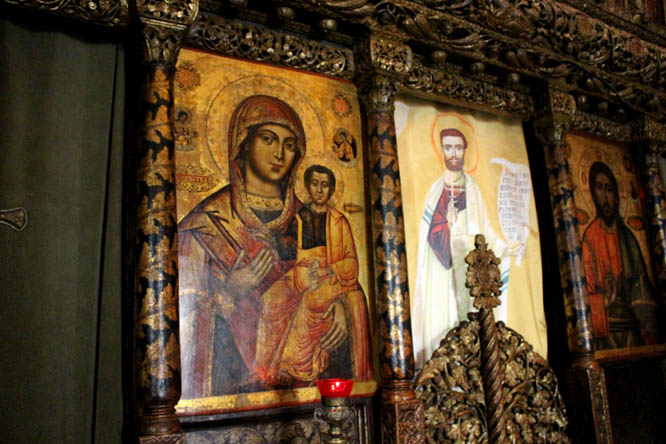 The monastery was built in the Brancovenec Style. You don't know what that is either? Thank god! I had to look it up too:
It's an art and architectural style, which evolved in Romania in the 17th and 18th century. The name comes from the Prince at that time, Constantin Brancovenec, who had many palaces and churches built.
It's a mix of Byzantine, Ottoman, late Renaissance and Baroque architecture, which you'll see all over Bucharest.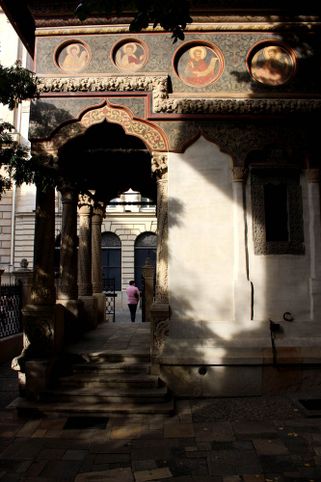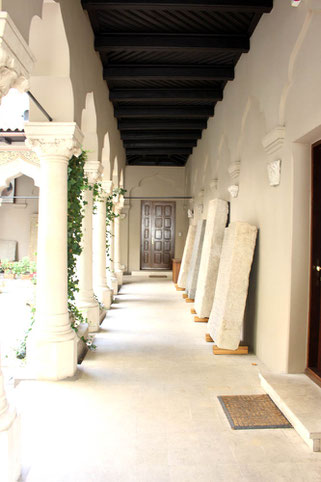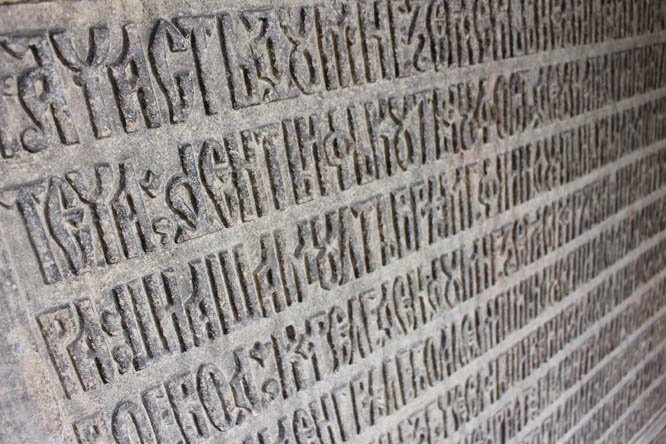 What made this place special for us was that – although it's right in the middle of the old town – it feels absolutely quiet and peaceful. We simply sat down on one of the walls in the courtyard for a few minutes, catching a breath after almost being killed by that car, watching people light candles or walking around, examining the old grave stones.
Being so quiet and subtle, this place quickly became our favourite spot in Bucharest.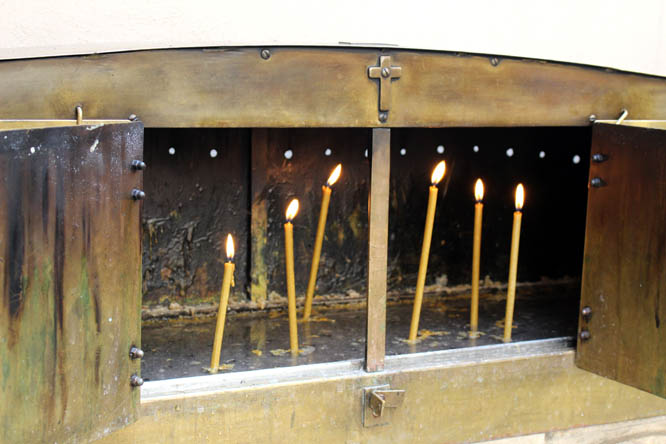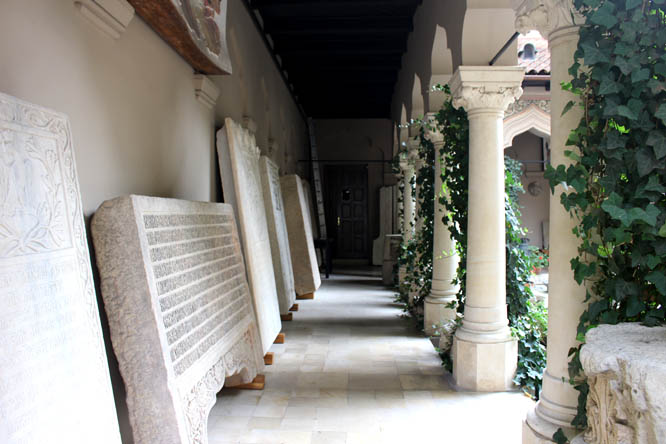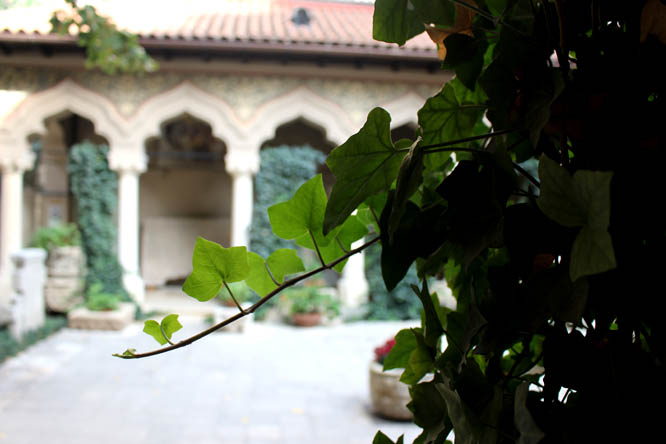 ---
Pin for Later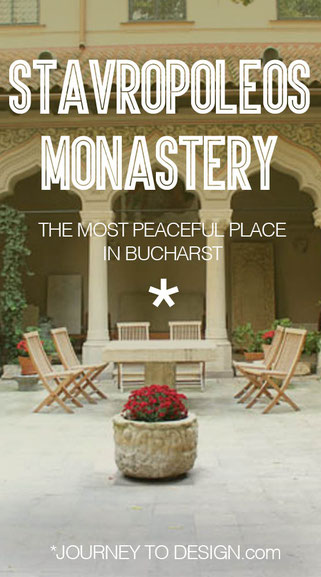 ---
Sharing is Caring
---
YOU MIGHT ALSO LIKE
---