Laos and I did not get off to a good start.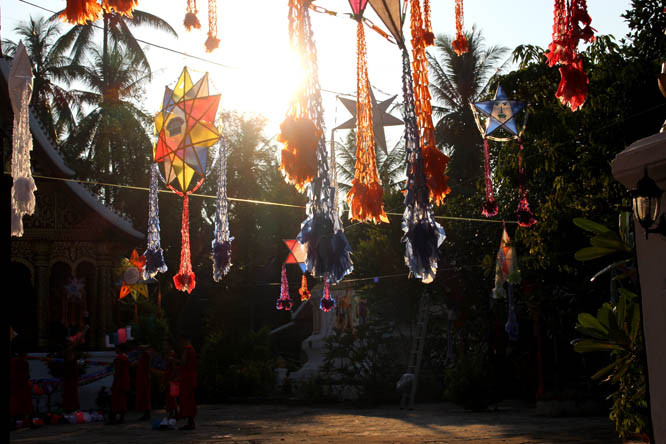 It all began in Vientiane, where crossing the border after taking the overnight train took me several hours and definitely all my nerves. The officer opened his tiny window, took my money and my passport, closed the window and wasn't to be seen for several hours. When he finally returned, he held a passport in the air in front of the at least a hundred people waiting with me and yelled out the colour: "red passport!". If this wasn't enough, he sometimes added the nationality and the sex "Finland man. Finland man."
I was absolutely sure, that I'd end up stuck between Thailand and Laos because getting back my own passport felt impossible.
Surprisingly, three hours later I heard "red passport, girl" and went for it: It was actually mine.
Arriving in the city, I still was in a bad mood when the taxi driver dropped me off at the wrong hotel and I had to walk through the heat and the traffic for half an hour.
The city still didn't win my heart in the following days.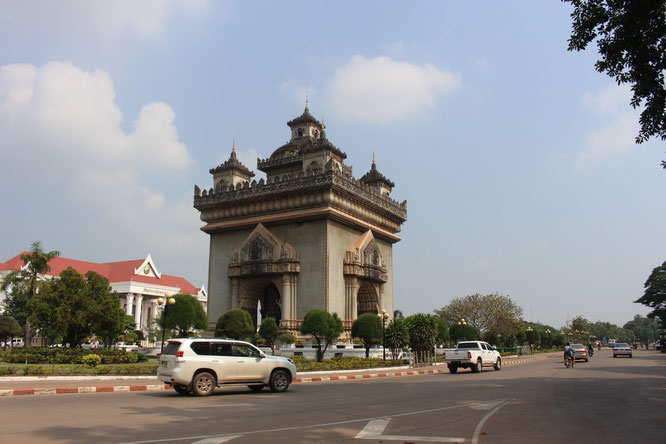 ---
I headed over to Vang Vieng because I actually believed that it's not just a party place any more, but also great for outdoorsy stuff (hello lonely planet, thanks for this advice). I was very very wrong.
Trying to just go with it, I quickly found myself tubing down the Mekong with a group of 18 year olds. Think 90s spring break. To be honest, I had a lot of fun there, it just wasn't what I was looking for at that moment. Ashton, the girl I had met climbing Putaxai in Vientiane, and I felt like the oldest people in this city and started calling each other granny, being the only ones who were actually born when the Friends episodes shown all over town were filmed.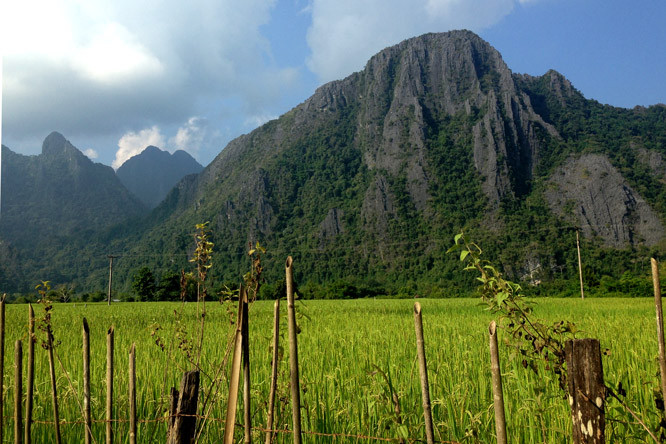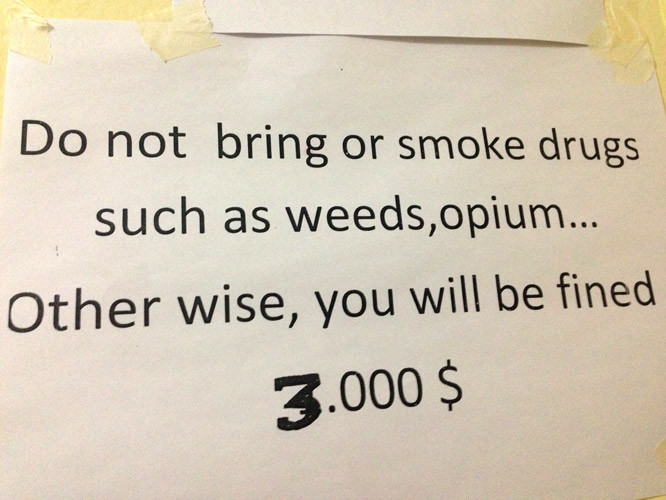 ---
So all my hopes were set on Luang Prabang, until I arrived after another horrible mini bus trip to a couple getting it on in my dorm. Let's say my mood wasn't the best.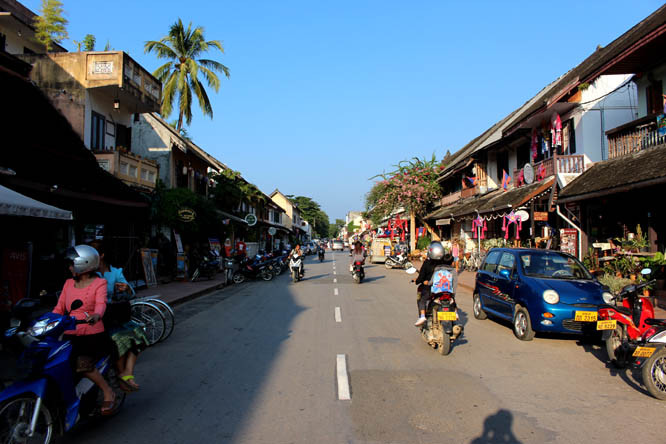 The next day, all I wanted was to get out of Laos. I had decided that we just wouldn't be friends. I went
looking for a travel agency and accidentally stumbled into a massage place. As a strong believer in
destiny, I got an amazing 2 hour massage. Continuing my walk, the sun was starting to set.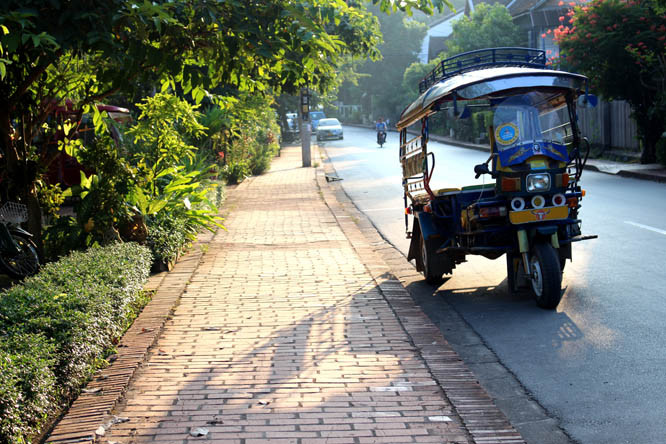 Milkshake in one hand, camera in the other, a smile was slowly coming back to my face. 
Was this the Laos everyone has told me about? 
Monks making lanterns for the upcoming light festival, children riding their bicycle and beautiful Lao architecture. The sun setting over the Mekong river.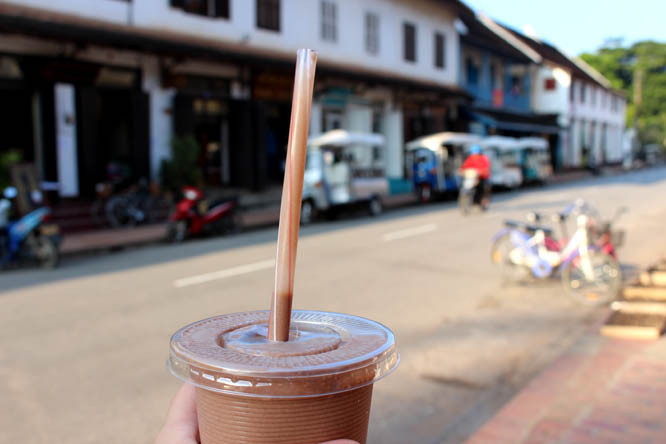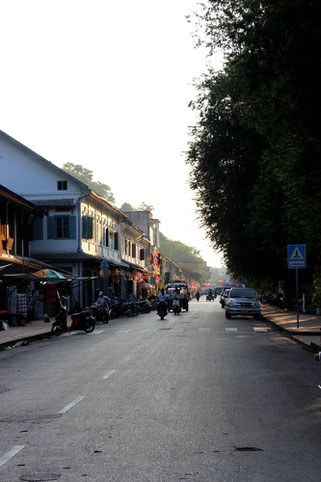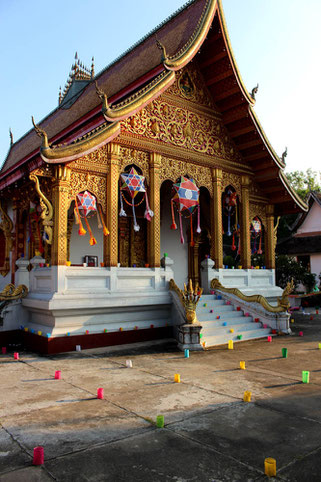 I decided to stay a couple of days and give Luang Prabang a chance.
Three days later, I saw a beautiful colonial house with a "for sale" sign on it. Maybe I was just annoyed of travelling and should stay here?
Maybe I had just been to the wrong places at the wrong time all over and my mood had made everything worse. Or maybe travel has to feel like that every now and then.
I didn't buy the house, but I'll be back.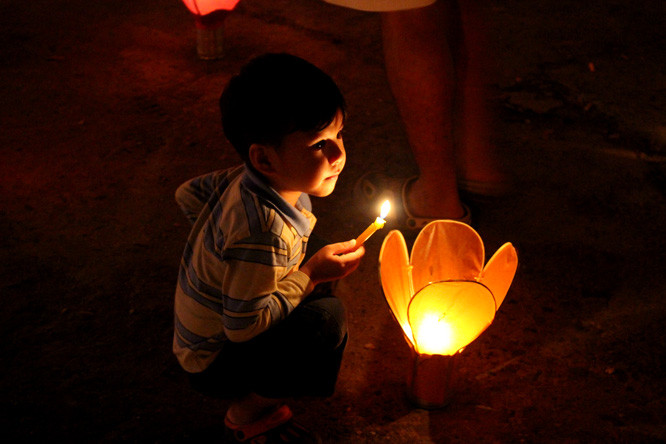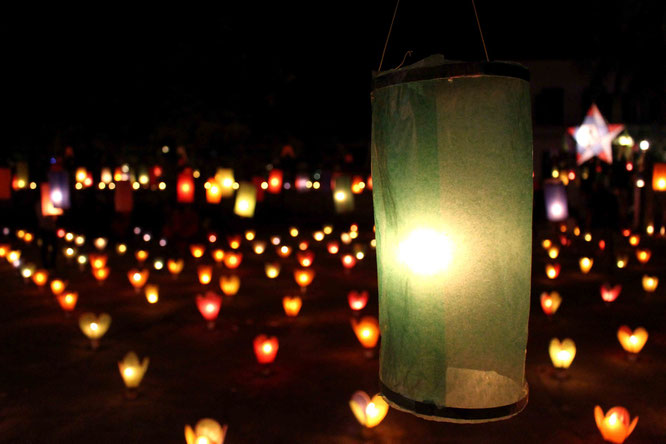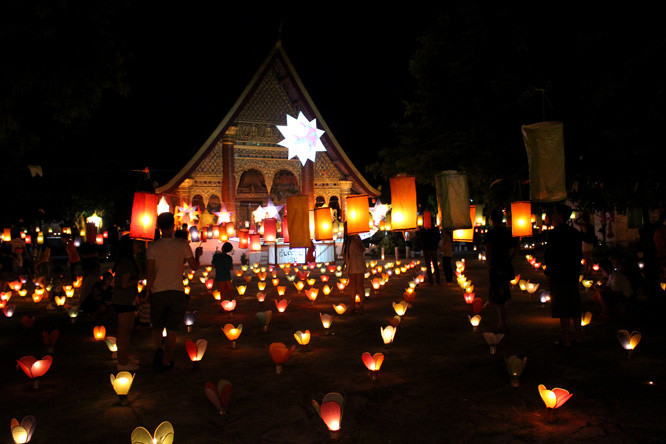 ---
YOU MIGHT ALSO LIKE
---