This piece of architecture in Vientiane won my heart when I heard of it before I even arrived in Laos:
In 1962, the Americans donated concrete for a new airport and Laos decided to build a giant victory monument resembling the Arc de Triomphe in Paris instead.
This sounded like enough of a reason to go there for me.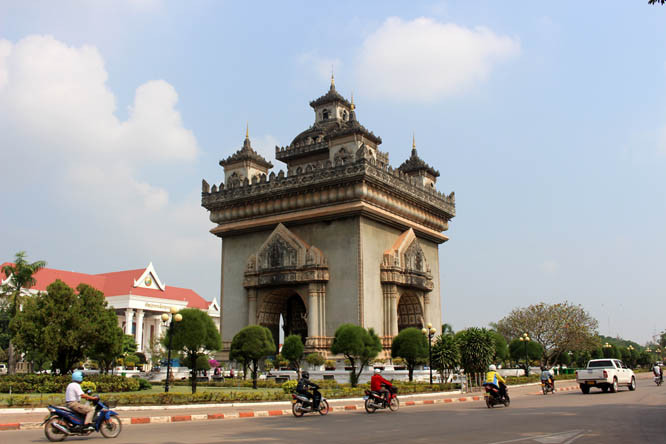 ---
I convinced Ashton, a Canadian girl I had just met in my hostel (and who would travel all trough Laos with me later) to come with me.
She was actually looking for traditional Lao patterns to include into a new tattoo, so we had a similar mission looking for inspiring design elements.
Just like its French counterpart, the Patuxai Monument is located in the middle of a roundabout with several main roads of the city leading to it. One of them connects the monument straight to the Royal Palace on the other end of Lane Xang. The monument also forms the centre-piece of Putaxai park.
It is dedicated to the Laos who were killed in the fight for independence from France and earlier occupiers Siam and Japan.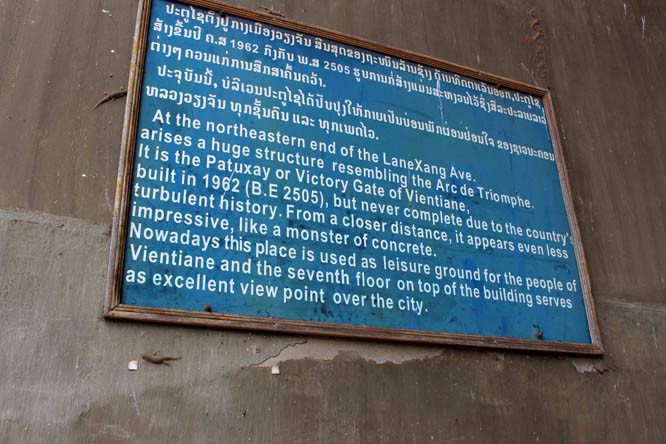 And the guy who wrote this information board, must have had a rather bad day.
What's interesting about the design is that the arch looks very similar to the French Arc de Triomphe at first sight, but then includes several traditional Lao features, paying homage to the country's culture and traditions.
On the outside, you'll find Buddhist religious symbols such as Lotus leaves and the ever present stupas, as well as dragon statues.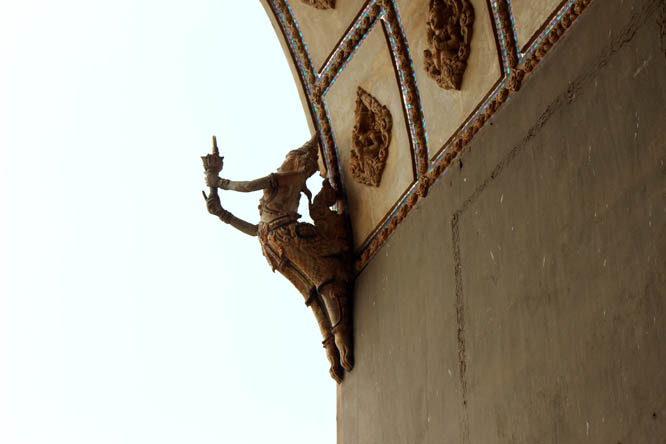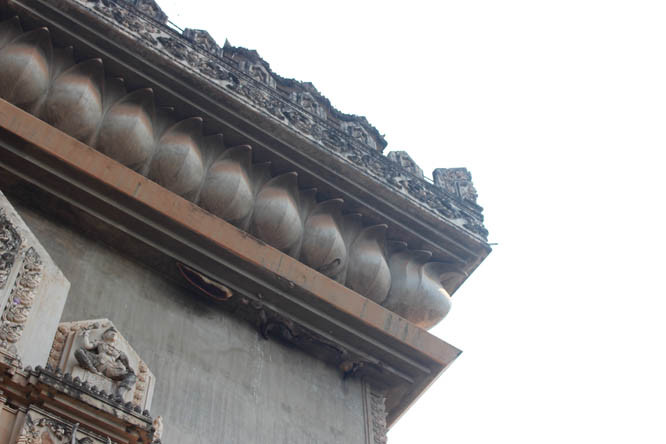 According to the "visit Laos" website, the five stupas (four in the corners, one on top) symbolise the five Buddhist principles of thoughtful amiability, flexibility, honesty, honour and prosperity.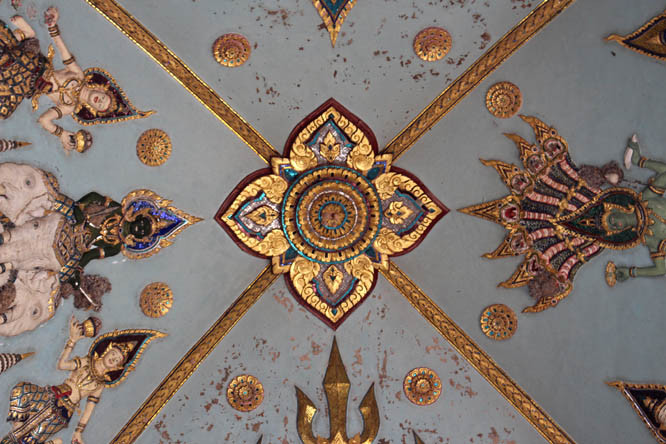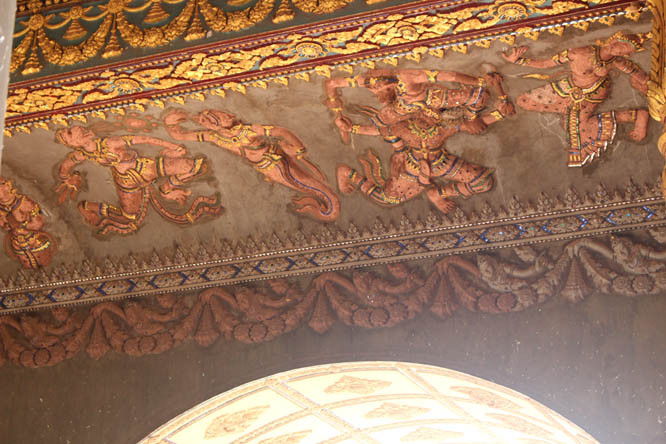 The interior is richly decorated with painted walls and ceilings, showing gods and elephants. Just like in many temples, the paintings are highlighted with little mirrors and colourful tiles.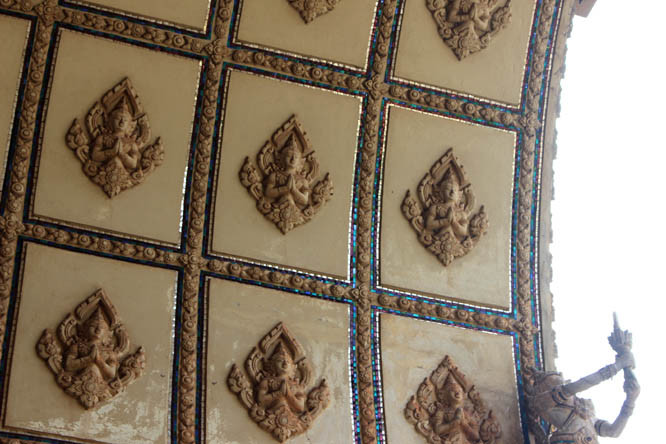 To get into the highest stupa, I climbed up this fairytale staircase to reach a small tower with buddha decorations in the windows. From here I had a perfect view over the entire city, all the way to the Mekong river.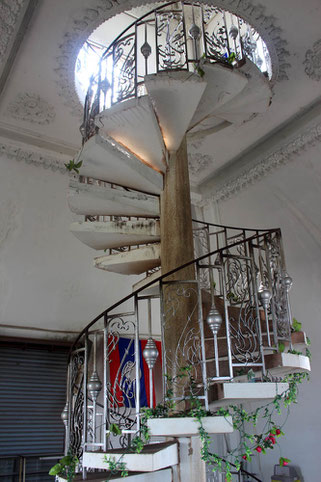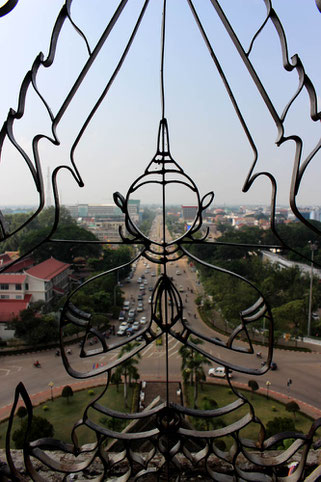 Visiting this monument and overlooking Vientiane was the perfect start for my trip through Laos. It's a cute monument in the middle of the city, easy to get to and kind of shows everything there is to know about Laos in just one massive piece of concrete.
And that I met my travel buddy for the following weeks there, made it even better!
---
Where:
Putaxai Park is located at the end of Thanon Lane Xang. You basically can't miss it in tiny Vientiane
How much:
3000 LAK if you want to climb up to the roof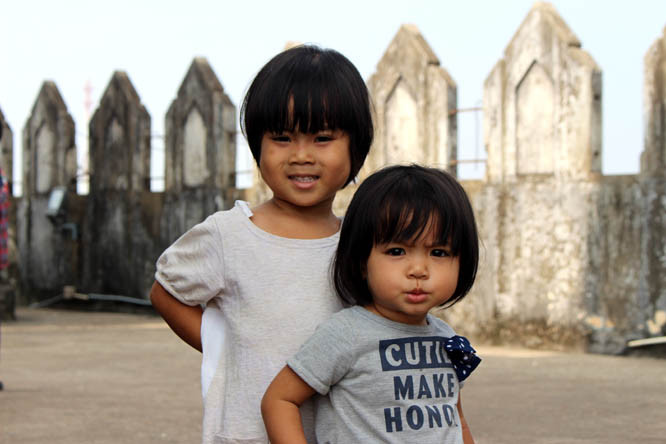 ---
YOU MIGHT ALSO LIKE
---