Obviously, on top of our agenda for Italy, there were vino and gelato.
But on a close second for me: The church of bones in Milan.
I had read about it a while ago and was fascinated right away:
Apparently, there was a church next to a cemetery, where they started to build with bones when there was no space left for new graves. This was something I had to see for myself!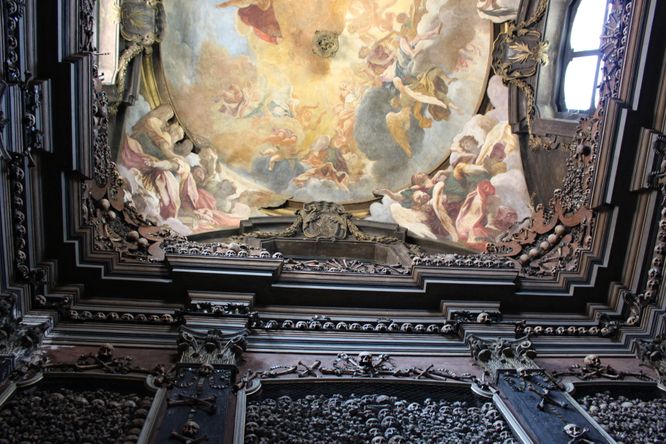 ---
---
"This isn't it". I was standing in a bright and beautiful church. No bones to be seen.
Elena and Maren seemed to be relieved, as they hadn't been too fond of my idea to begin with.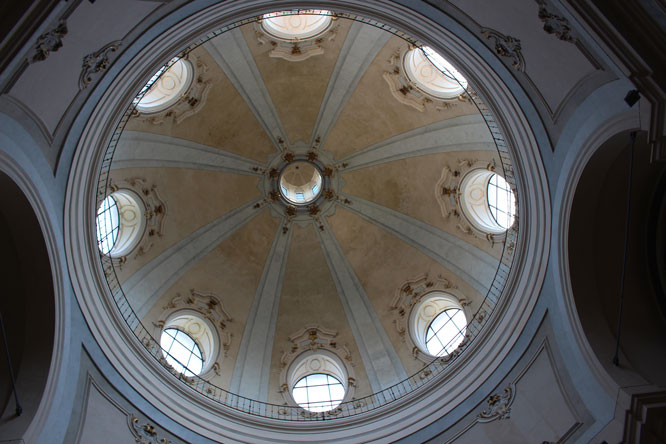 Disappointed, I walked towards the exit when an old lady came to me, pointed at a small door in the corner and said something in Italian. I heard "Ossa" and nodded. When she opened the door for me, I was standing in a dark hallway leading to the chapel:
There was a beautiful fresco on the ceiling, like in many Italian churches. But right under it: decorations made of skulls. Bones instead of marble. On one wall, the skulls even formed a cross.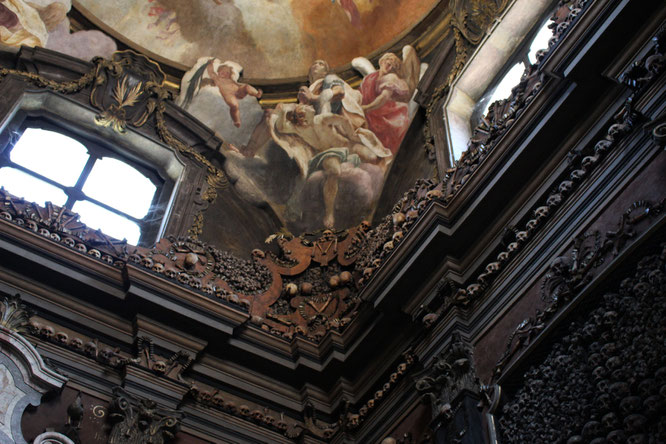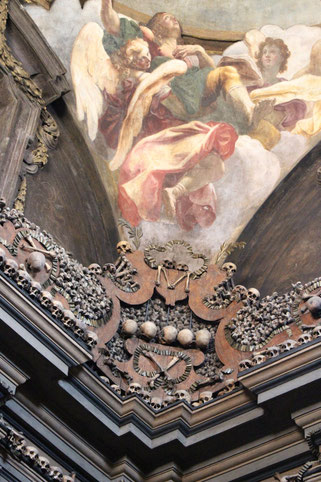 As oppressive as this place felt, it has its own kind of beauty. The main wall is located opposite the window, which means the bones are hit by direct sunlight.
Due to their shape, they create a pattern of light and shadow. Bones form horizontal lines, that in many other churches have a rather floral shape.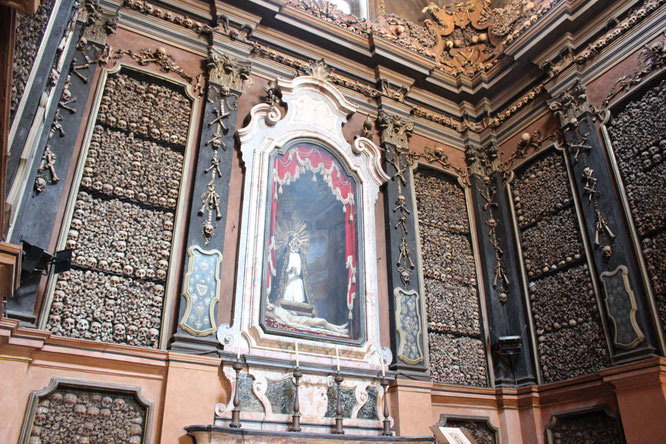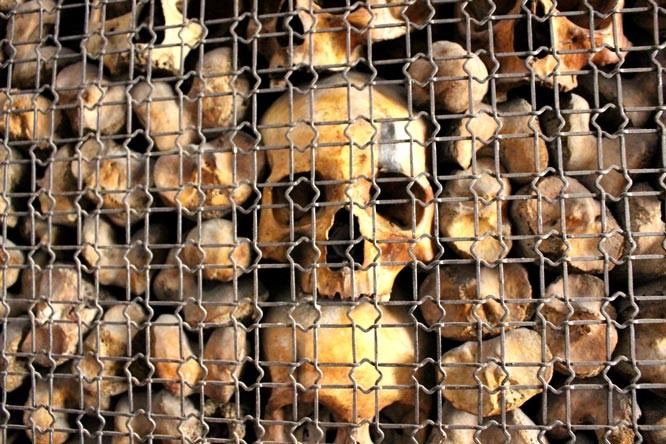 Through the lens of my camera, I felt distant to the many dead people surrounding me: This chapel made a brilliant use of the resources available and somehow creates a quiet and peaceful atmosphere.
We spent half an hour in the chapel, looking at the differently used bones, the fresco and lit candles.
This place is definitely worth a visit when you're traveling to Milan!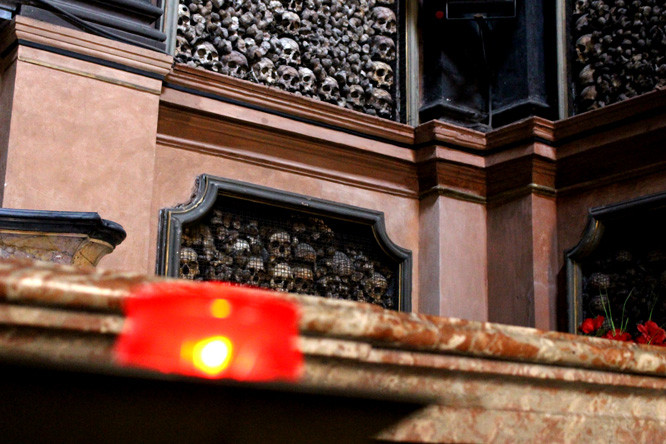 ---
---
Where:
San Bernadino alle Ossa

Via Verziere 2
20122 Milano
walking in, turn right and take the left door next to the altar
How to get there:

5 minutes walk from Duomo
How much:
free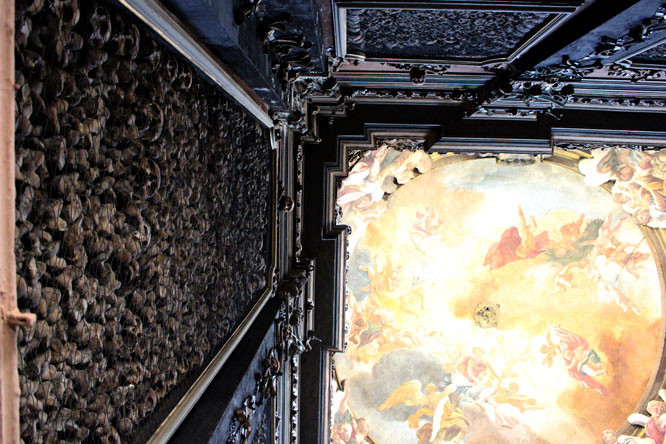 ---
YOU MIGHT ALSO LIKE
---