You might have seen pictures of Riga's city centre, which is full of Art Nouveau buildings.
There are beautifully decorated houses all over the city, smiling faces looking down on you, floral decorations on every handrail and colourful facades, one brighter than the other.
But then there is a large number of buildings, that seem to be forgotten.
Nature is claiming back its space and you will find trees growing out of windows and entire buildings simply breaking apart.
For me, these buildings are much more interesting than the polished ones you will find in your lonely planet. So this is another Riga Walk:
Places that are dominated by green nets wrapped around buildings, where flowers have found extravagant places to grow and that might look a little scary at night:
The Riga Haunted House Walk.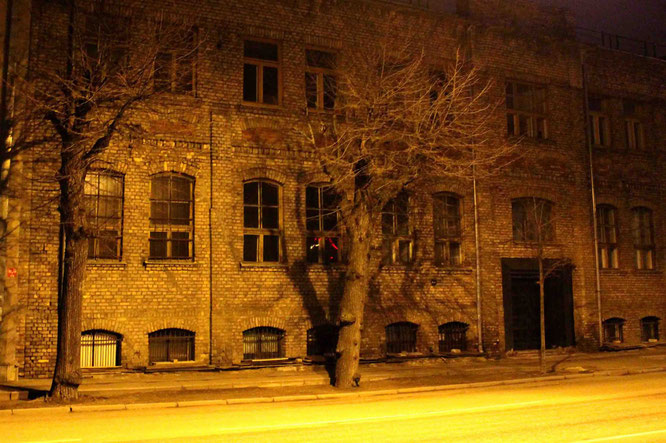 ---
---
Let's start at Alberta Iela, the center of the Art Nouveau district.
You will find the most ostentatious buildings here, like this blue one with it's beautiful floral decorations and a lion face at the top.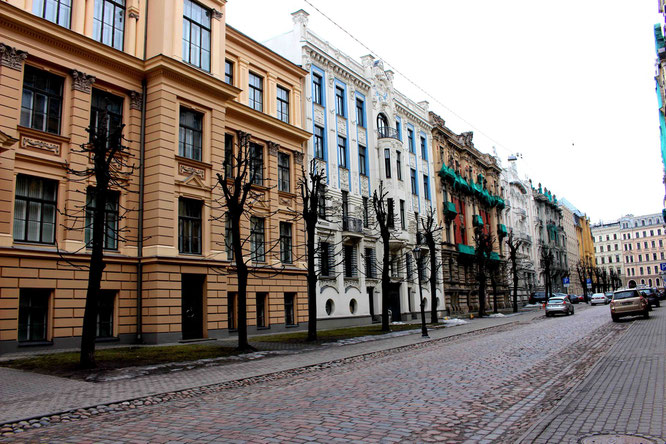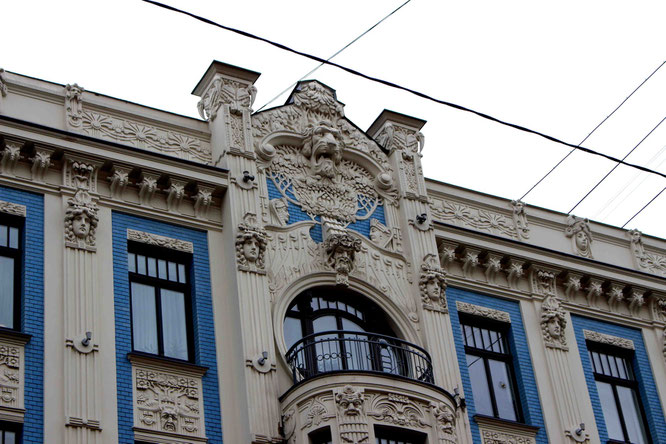 But if you go into one of the backyards, you will find new and old together with fairytale-like little forgotten houses.
I really like the look of flaking paint slowly revealing the past, so this wooden house in the same backyard got me pretty excited: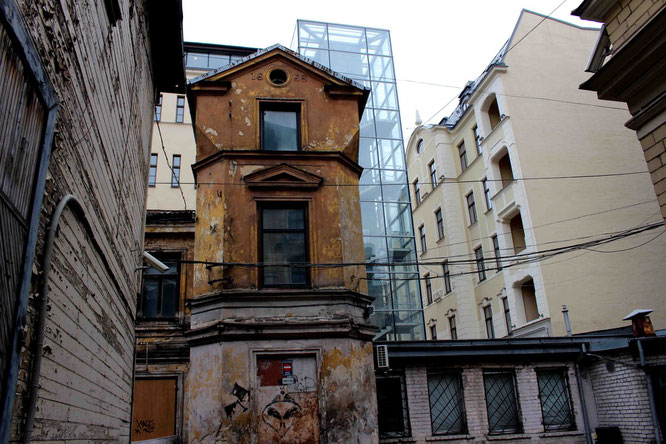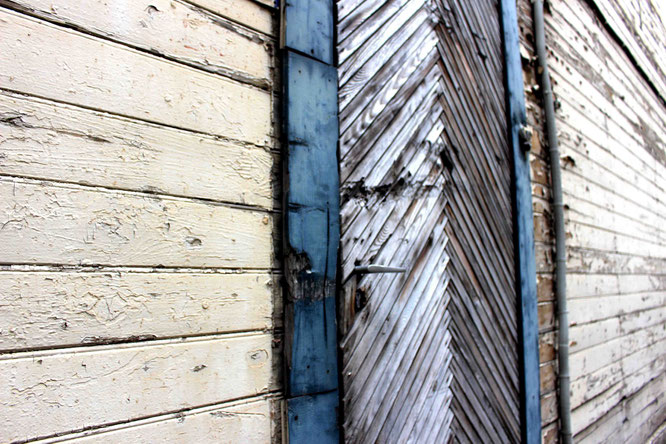 Walking towards the Old Town, there are again haunted houses next to renovated shiny buildings, like this Hotel in Elizabetes Iela.
The paint seems to be washed out, giving those two adjacent houses a pastel fairytale touch in between the massive Art Nouveau buildings.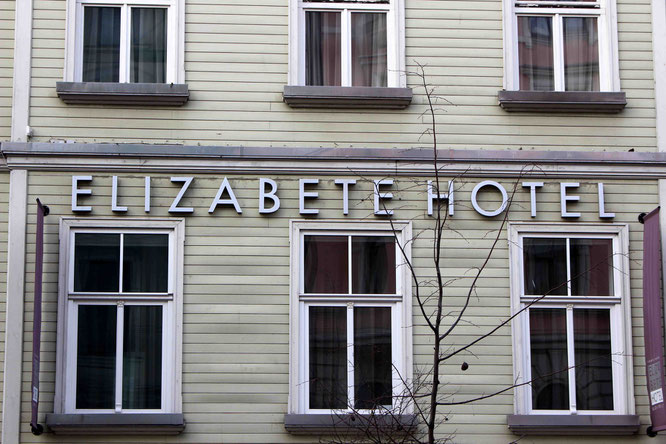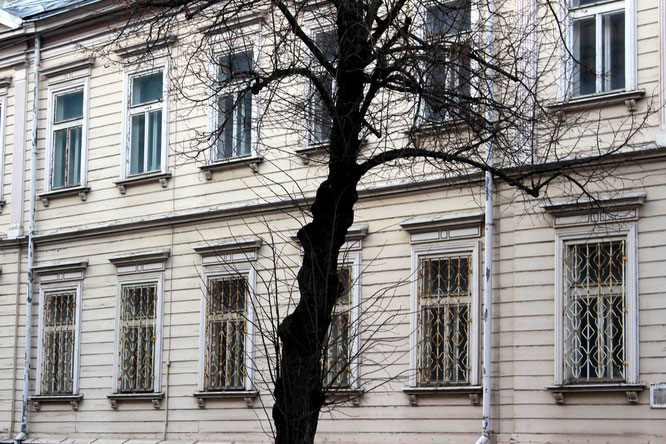 Even in the Old Town, you will find several haunted houses, like this one in Jekaba Iela, which only seems to be patched up, where pieces might fall down.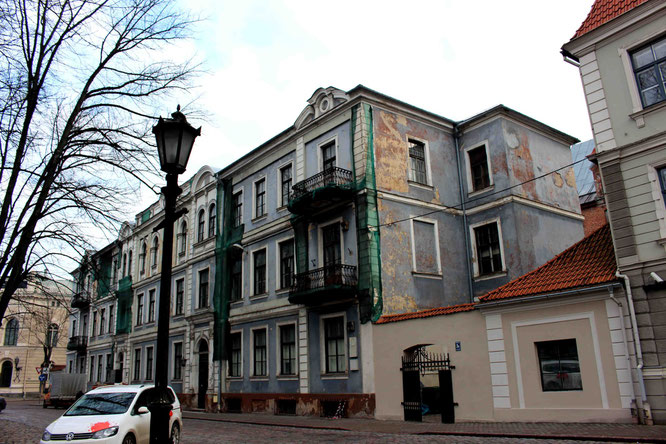 In Minsterejas iela there is an entire estate of haunted houses, there's even a tree growing out of one house where the roof is missing.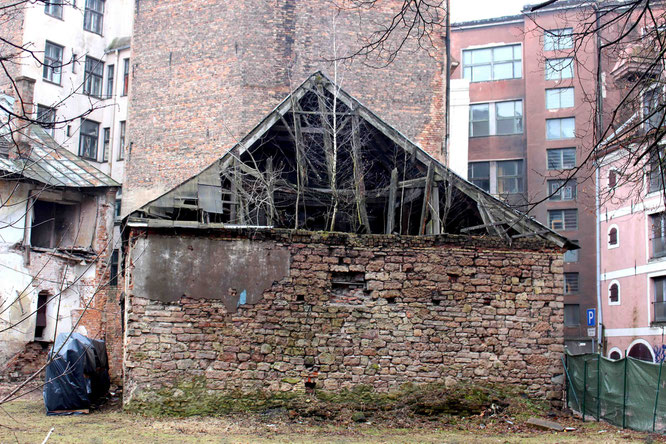 Located right next to it is this beauty, which is my personal favourite:
From a distance the green nets appear to be a glass facade but even from close it still looks like beautifully wrapped present.
I especially like how the floors in the left part of the building were torn out already, so you can actually look right into what used to be apartments and how on the right hand side the stairs left a hatching in a darker green.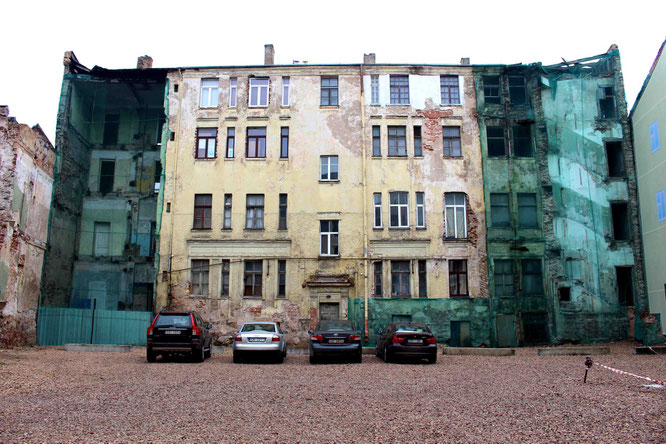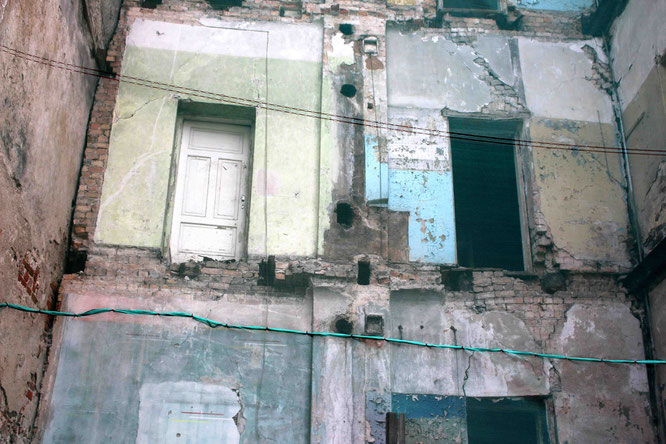 Because these buildings change every day, you should be quick to look at them!
Have you found more haunted houses in Riga or elsewhere?
Let us know in the comments!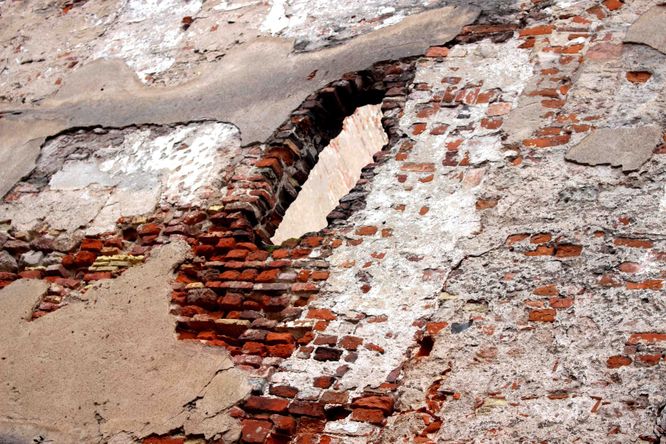 ---
thank you happy-Travelers.net for featuring this post!
whoohoo, the lovely Skeeter from Happy Travelers featured this post on her blog!

You haven't met her yet?
Skeeter is a US based travel blogger at Happy-Travelers.net.
She starting blogging back in 2009 when she decided to sell everything she owned to backpack New Zealand with her husband. After nearly a year of traveling and blogging, it became her passion and she's been doing it ever since. She loves experiencing new things, meeting new people, finding reasons to eat gelato every day, and helping others achieve their dreams of travel.
Check out the original post here

---
---
you might also like
---