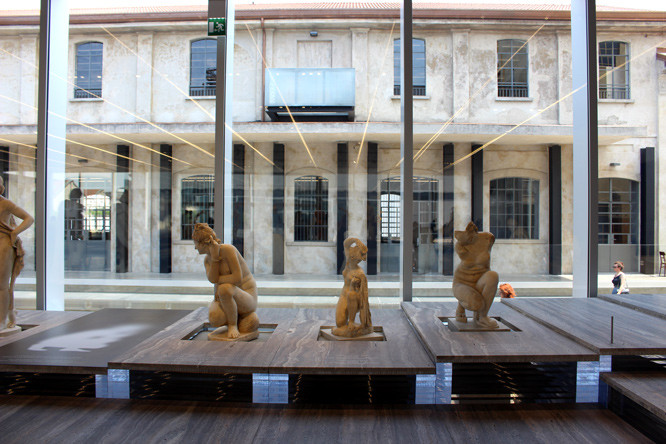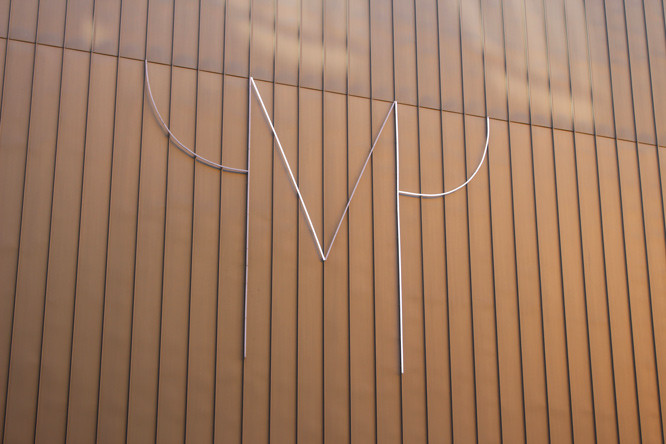 ---
---
Since I was in Milan with my friends Maren and Elena who are both architects, there was not much of a discussion about where to go. After accidentally finding an installation by Libeskind and me forcing them to visit a pretty scary church, we were headed straight to these two museums.
Fondazione Prada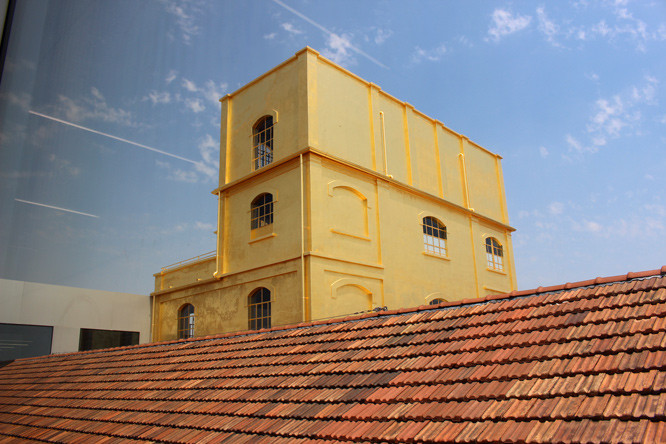 ---
"ladies, please stop touching the walls. They are made of gold"
---
Established in 1993, the Prada foundation has staged temporary installations with names like Anish Kapoor and Steve McQueen for years, before opening their first museum in Venice and now settling down in their hometown Milan.
And they didn't just build a museum:
The complex forms a composition of materials and shapes, all standing in relation to each other and leaving just the right amount of transparency.
Seven existing buildings were combined with three new ones in an old distillery:
The structural bodies interact, creating different points of view, each with a different selection of surfaces.
There is a golden tower and foamed aluminium.
Marble floors and polycarbonate walls.
A metal mesh reflects in an epoxy surface.
Handrails are carved into perforated aluminium sheets.
I walked straight by a Kurt Schwitters painting to touch an anodized doorframe.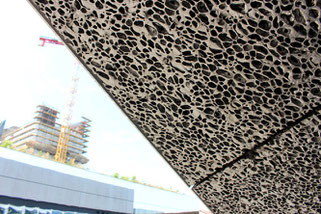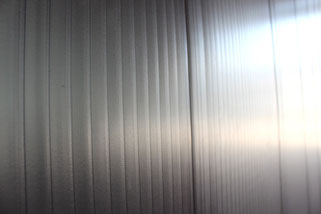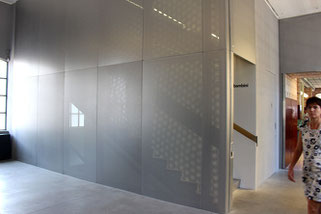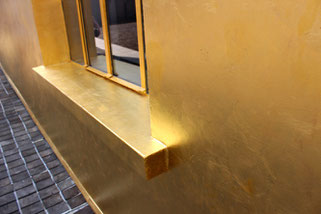 Obviously, they also invited Wes Anderson to design their café in a design, that feels like a cardboard cathedral with a pink terrazzo floor.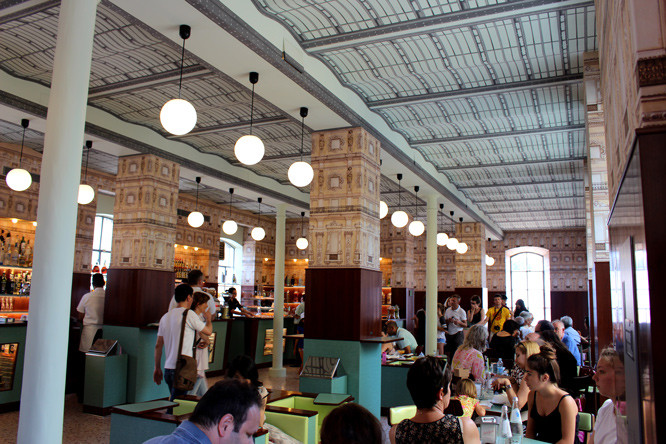 To top it off, there is a massive cinema in a reflecting cube in the middle of the central outdoor space, which can be opened completely to create an outdoor cinema and to be connected to the facing exhibition space.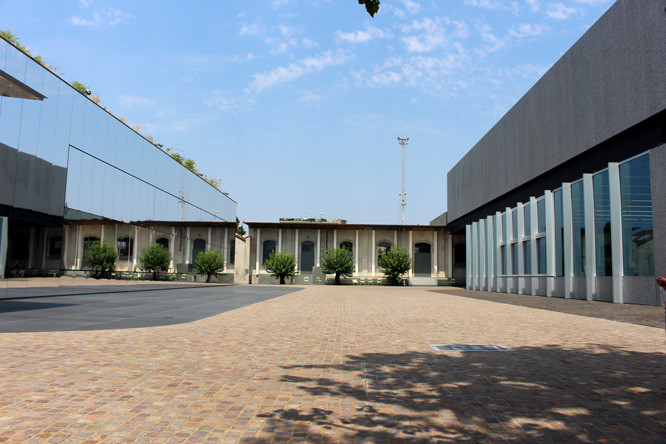 While the overall concept might not be clear, Para and OMA have staged old and new structures, leaving space for different exhibitions, space for the visitors and for the architecture itself.

Where:
Largo Isarco 2

20139 Milano
How to get there:

Metro M3 to Lodi and then walk for 15 minutes

How much:
Admission: 10€ / Concessions: 8€ / Free for visitors under 18ys or over 65ys

---
Museo delle Culture
---
"if we really have to walk into the light at some point, I want this to be mine"
---
Walking up the dark concrete stairs we reached an empty, airy hall, coated in light. Who could even look at the dodgy floor (there was a tiny argument about it) if they can see this ceiling?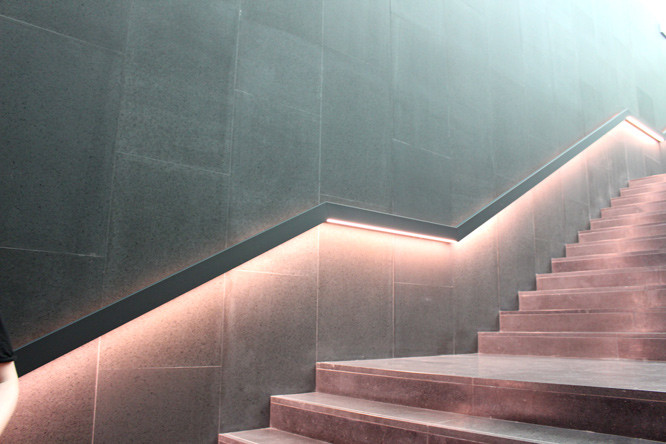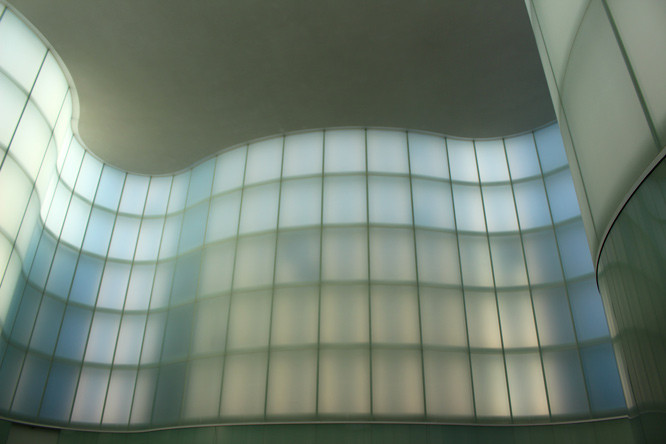 The MUDEC is located in Via Tortona, in an old industrial complex.
Everything is arranged around the central space, which is formed by an amorphous wall, backlit with natural light. There are no shadows here and the air feels milky. 
This space has a very calm atmosphere and feels like a cathedral, leading you towards the exhibitions.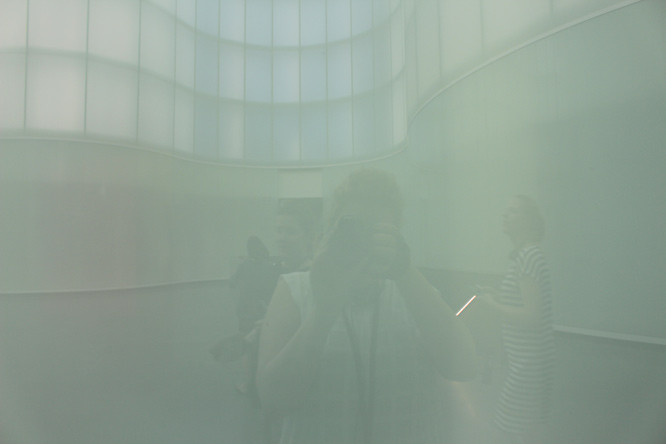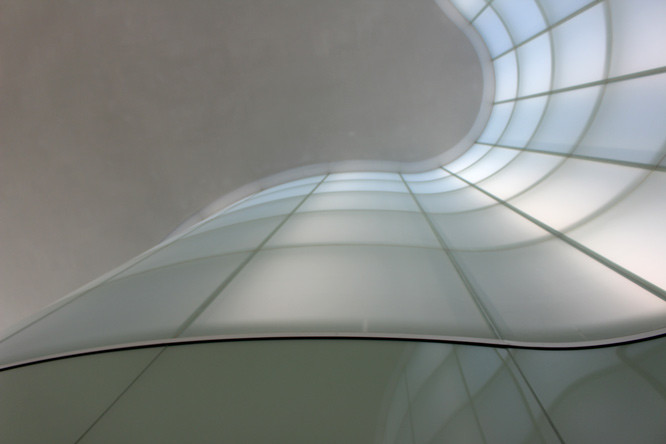 Surrounding the central space, there is a row of columns, repeating the amorphous shape of the room, standing inside vitrines. Due to this, the architecture becomes part of the exhibition.
Coloured glass panels lead the visitors towards the exhibition spaces, which in my opinion are well crafted, but nothing special (which doesn't have to be a bad thing!).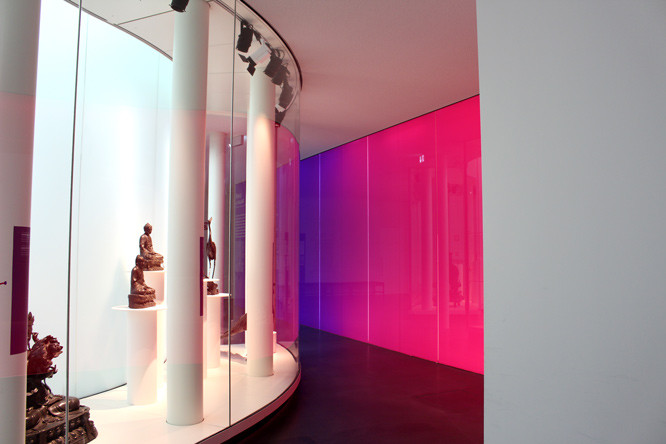 On your way out, make sure to keep an eye on the ceiling in the entrance area as well: This simple concrete pattern creates a great warm atmosphere in an otherwise cold space.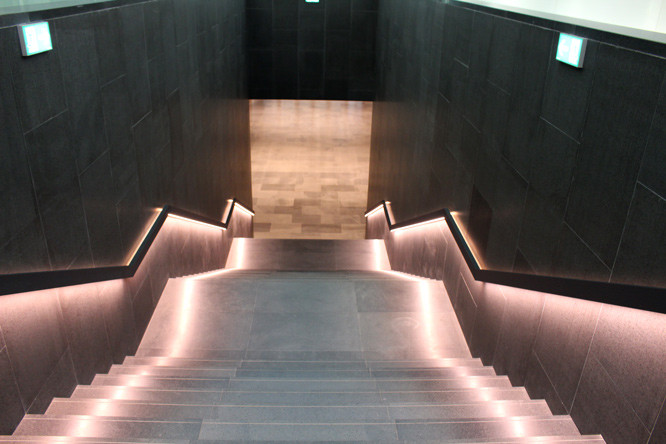 PS: right around the corner from MUDEC, there is my new favourite restaurant, called al fresco , which is just as good as the museum itself!

---
Where:

Via Tortona 56
Milano
How to get there:

Walk for about 15min from P.ta Genova

How much:
Admission: 12€

---
I loved these two spaces and am actually thinking about booking my next trip to Milan already to see them again.
Did you find any architecture around the world you fell as deeply in love with as I did here?
---
---
YOU MIGHT ALSO LIKE
---