"Colour is the very essence of life" – Daniel Libeskind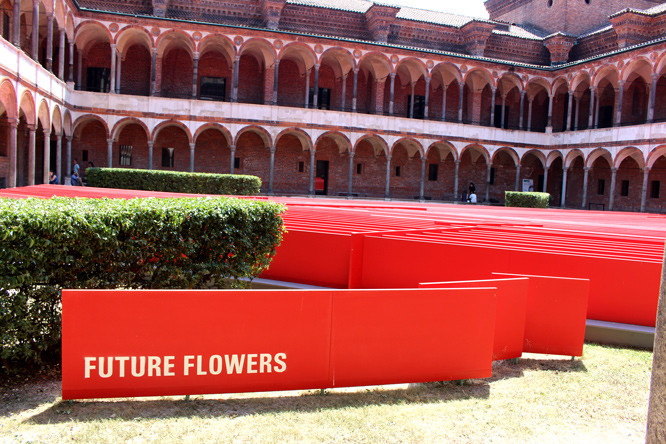 ---
---
We were strolling through Milan because my friend Elena absolutely needed this eyeshadow base she had seen the day before when we walked by Statale University. Through an archway we saw a beautiful courtyard and – since no one tried to stop us – walked in.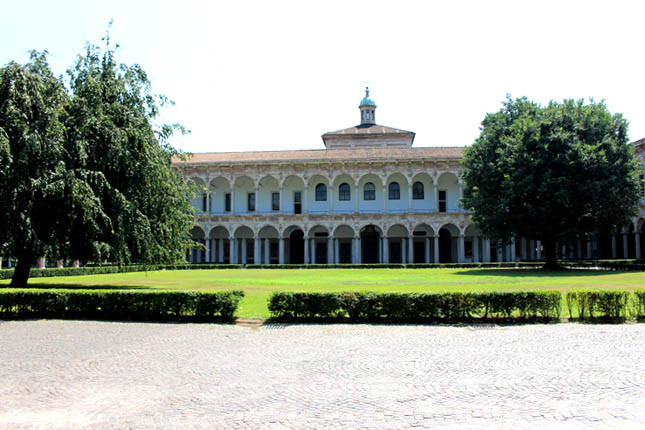 my University did NOT look like that!
We walked around this impressive courtyard, which –as we later found out – was the "new" part. We then found the old part, which houses an installation by Daniel Libeskind. The installation was erected for the Milan Salone del Mobile but it might be there permanently now.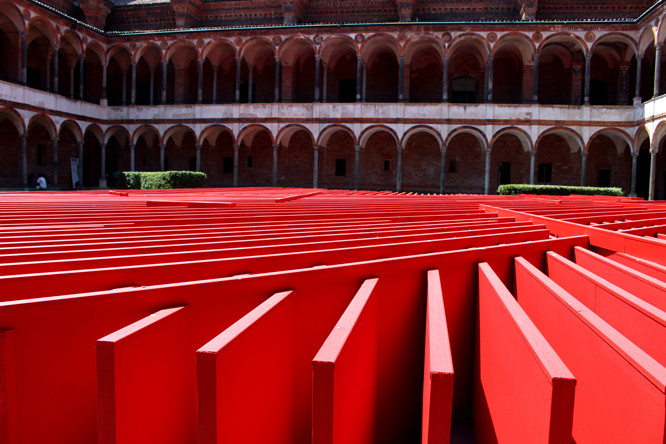 The installation is structured on red aluminium panels, emphasising the reflection of light on their glossy finish. 
Through the different angles of these "blades", the light is kept within the courtyard, bathing the entire space in a bright red glow, like a field of poppies.
This sharp structure forms a contrast to the surrounding architecture of round archways, both highlighting each other.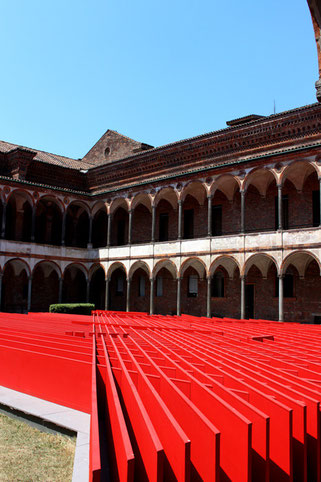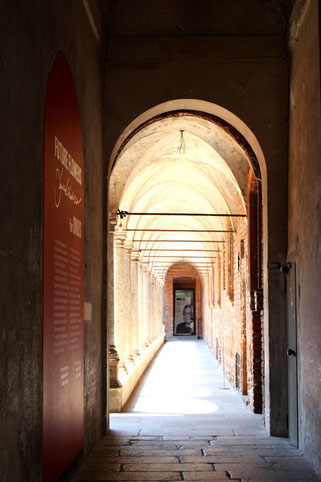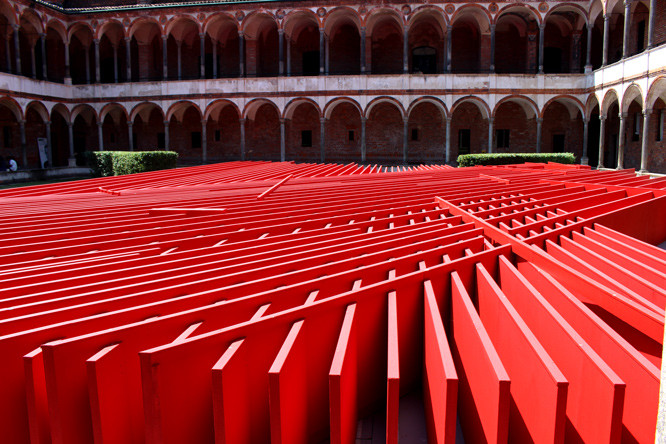 Unfortunately, we didn't find an open door leading to the first floor to look at the installation from the top, so I guess we'll have to come back another day!
---
---
Where:
Via Festa del Perdono 7

20122 Milano
How much:
free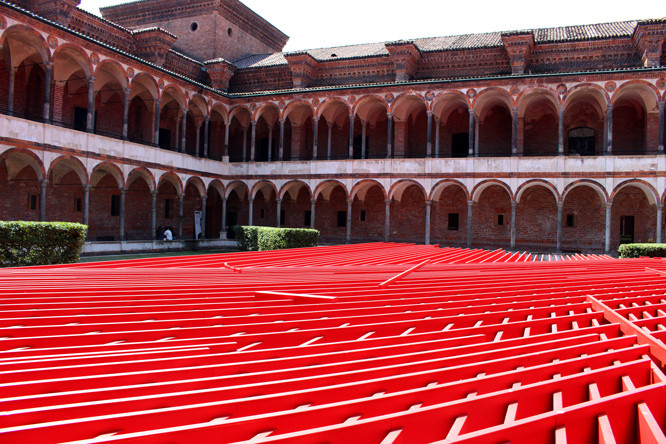 ---
YOU MIGHT ALSO LIKE
---