With two rivers, dozens of parks and a buzzing art scene, Hamburg is not just great for a weekend trip, but also to impress your friends and followers on Instagram.
Since Hamburg still excites me after living here for several years, I've put together a list of my favourite spots to visit for a great afternoon and a few likes from your Social Media-friends.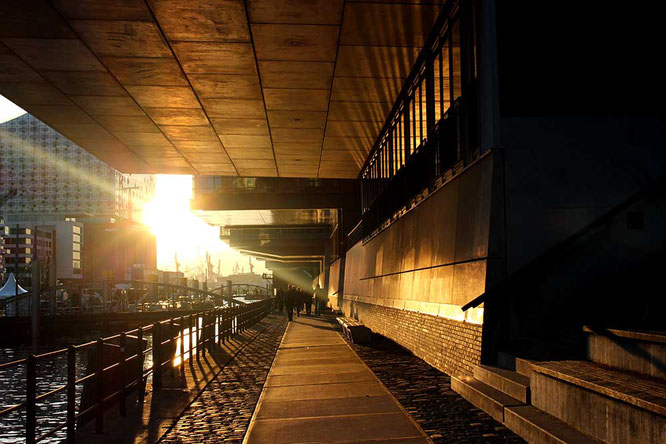 ---
Zuckermonarchie
This is one of the most adorable and defintely the girliest place I've ever been to. Pastel colours, glittery garlands and sugar coated everything, it's time to pick up your camera!
#zuckermonarchiehamburg
Alster
The Alster is a river running through the city, creating two lakes right in the middle of the centre. Especially in spring and autumn, this area is worth a visit.
#Alster
Hedi
Getting on a boat and simply driving around all day, that's the best way to explore Hamburg. "Frau Hedi" is a party boat, that tours through the harbour, taking a different turn every time. Don't miss the sunset for amazing pictures of the cranes.
#frauhedi
Street Art
Elbphilharmonie
Park Fiction
From this park you'll have a great view over the harbour at sunset. The metal palm trees (no idea why they are there) reflect in the sun and will look great on your pictures.
#parkfiction
Hamburger Dom
This fair next to the St. Pauli Stadion takes place three times a year, each time for a month. So chances are that it will be up, or either just being set up or taken down during your visit. For great pictures, it's also worth stopping by when the carnival isn't open, to see it without all the people.
#hamburgerdom
Speicherstadt
Hamburg still is a handling centre for many goods like cacao and carpets, which are stored in the warehouses around Speicherstadt. Look out for the buildings' reflections in the water, those are very photogenic.
#speicherstadt
Subway Hafen city universität
There is a light show once an hour at this subway stop, when the cubes at the ceiling change colour.
#hafencityuniversität
Elbstrand
Did you know that Hamburg has an actual beach?
Apparently the water quality is questionable, but I've been swimming there many times and survived. Nevertheless, it's definitely worth bringing your camera.
#elbstrand
What's your favourite photo-spot in Hamburg? Please let us know in the comments section!
---
Where to stay in Hamburg
if you're on a budget, I'd suggest heading over to my friends at Superbude, a design hostel with two locations in Hamburg.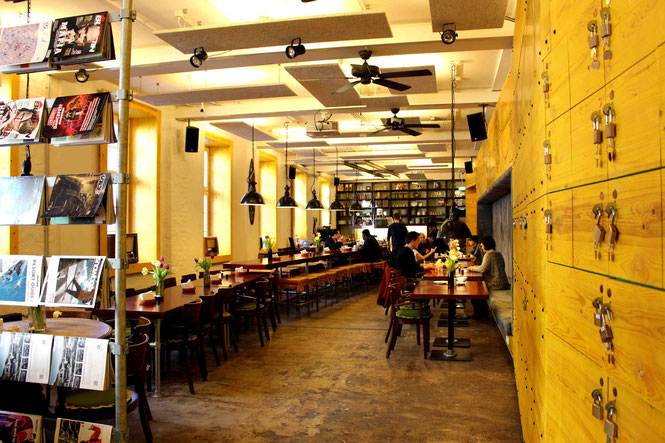 if you want to spoil yourself, have a look at SIDE Hotel Hamburg for a fancy design experience.
(please note that this in an affiliate link and I'll earn a small commission if you book through it. Thank you for supporting Journey to Design).
---
Want to stalk me?
then join me on Instagram (and click on the photo below) !
Pin for Later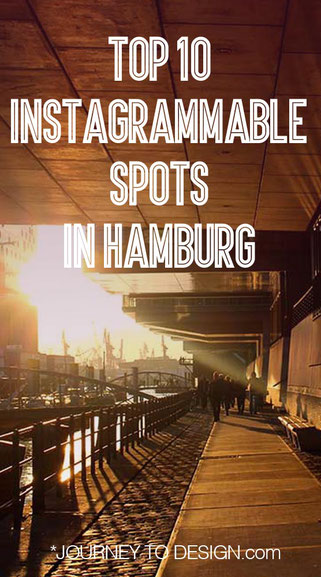 ---
Sharing is Caring
---
YOU MIGHT ALSO LIKE
---