I like to be around pretty stuff. That can be a nice apartment, nice clothes or nice people. For me, the way the room I'm staying in looks, can really make my day.
When the city of Hamburg started building a new part of town in a discarded harbour area, a new subway line came with it. And to my delight, they decided to make it special, to create a space, that makes people happy on their commute to work or on their way to the supermarket.
The first stop to open was "Hafencity universität", a place bringing a whole new meaning to the word subway station.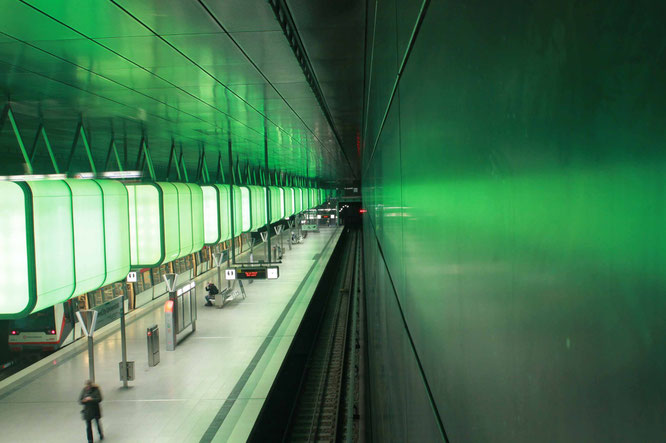 About 20 glowing plastic cubes are lined up over the platform. The polished large-sized tiles covering the
walls reflect the colourful light, surrounding the passengers with an impressive light show.
The light is slowly altering from one colour to another, every time changing the room's atmosphere completely.
---
---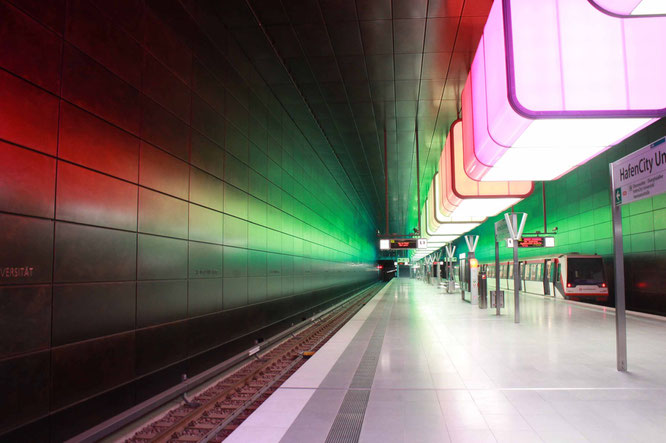 The station's architecture was designed and realized by Raupach Architekten while Pfarré lighting design and Stauss Grillmeier Design (all from Munich) contributed the light installation.
On weekends and holidays on full hours between 11am and 6pm, a special 10 min show is being staged. The lights inside the cubes "dance" to the sound of classic music, changing colours quicker and individually.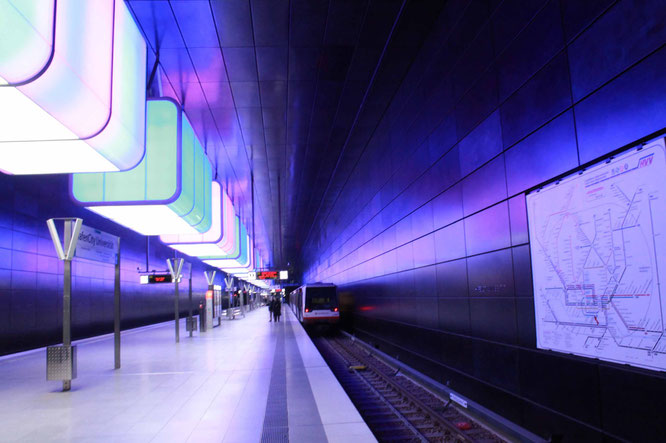 Even if you can't make it to the show, this installation is worth seeing!
Have you found any special subway stations anywhere in the world? Please let me know in the comments, it looks like I've found a new obsession!
Where:
Subway Station U HafenCity Universität
How to get there:
Take the U4 to "HafenCity Universität"
How much:
free!