... over the Great Blue Hole.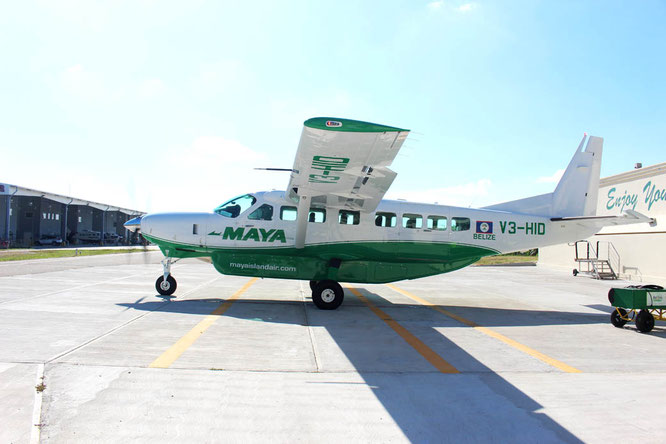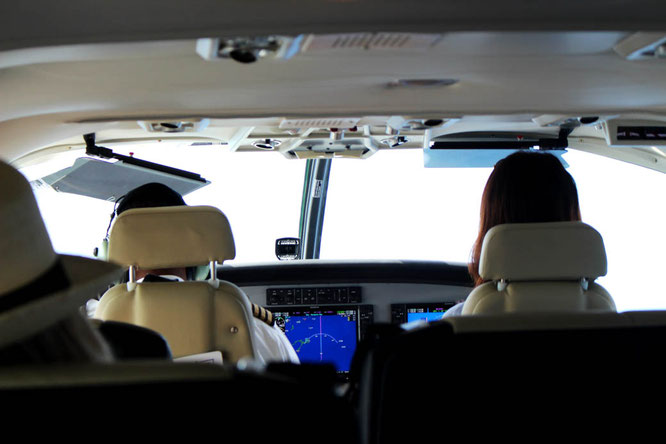 I had heard many stories about this fascinating place, quite a few of them including that diving the blue hole actually wasn't as exciting as seeing it from the top.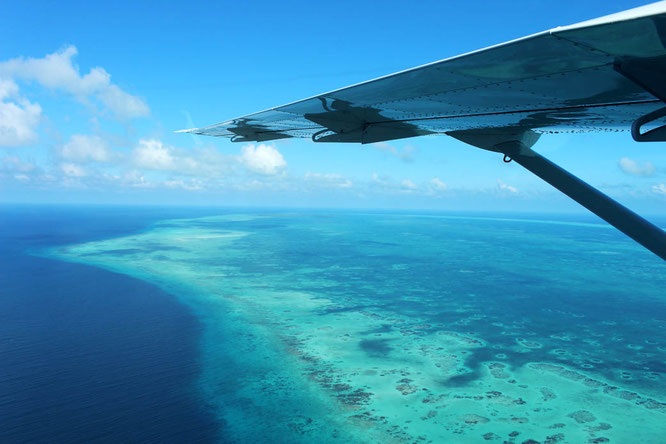 Since Saskia couldn't be convinced, I decided to take this trip by myself.
After booking online I was told to arrive for check in an hour before the departure. I laughed hard at myself when I arrived at the airport for actually bringing my passport and finishing my water before going into the "terminal". There was no checkin process whatsoever and I was simply handed a reusable plastic boarding pass.
I waited nervously on a folding chair in the terminal, watching the tiny planes arrive and depart.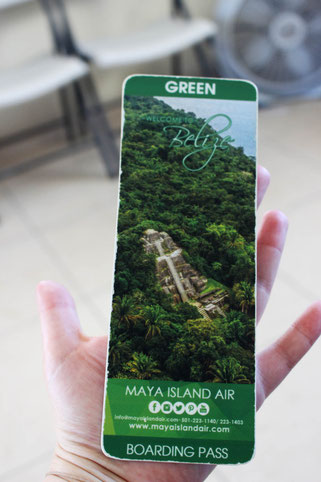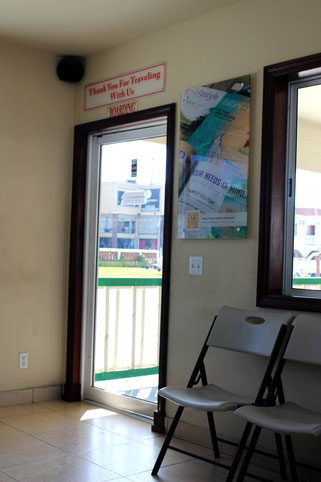 When it was our turn, we were guided to another tiny plane with only 11 seats for passengers. One of them – I realized when I got on – was the co-pilots seat, meaning that there would be no actual co-pilot joining us. The start was smooth and although the ride was rather bouncy it wasn't scary at all.
As soon as we had left the airport all we could see was sparkly emerald water, tiny uninhabited islands and coral so colourful that it was still visible from the air.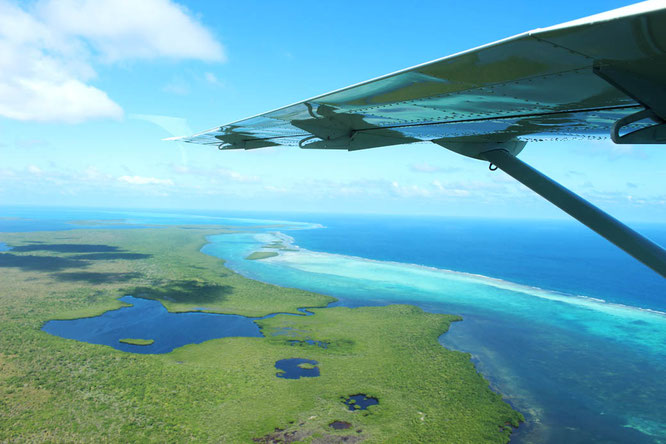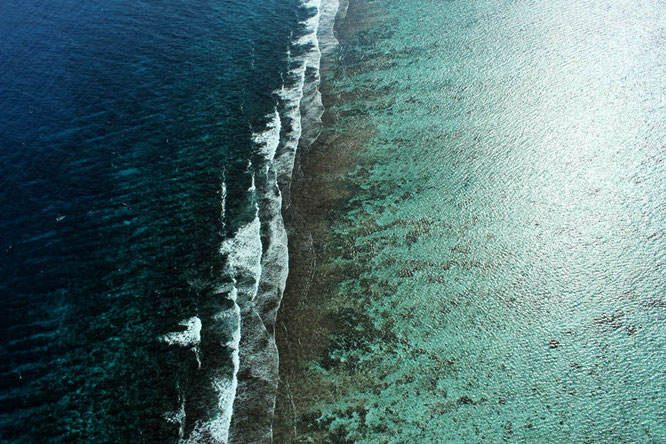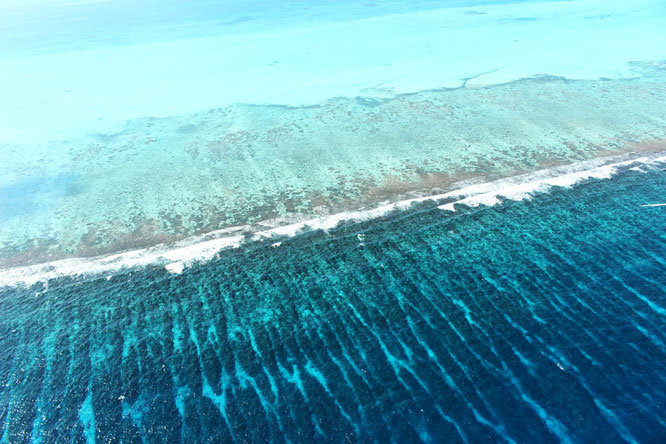 The blue hole is part of the light house reef, which I personally found just as exciting as the blue hole itself.
There even is a rusty ship wreck that you can see from the top!
We circled the hole a couple of times, changing from left to right so that all passengers could see it properly.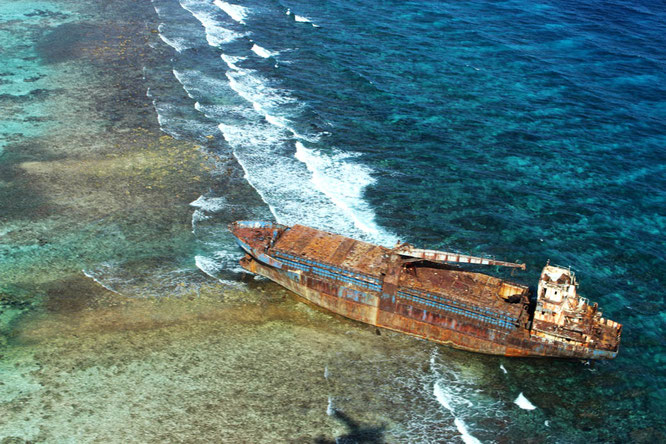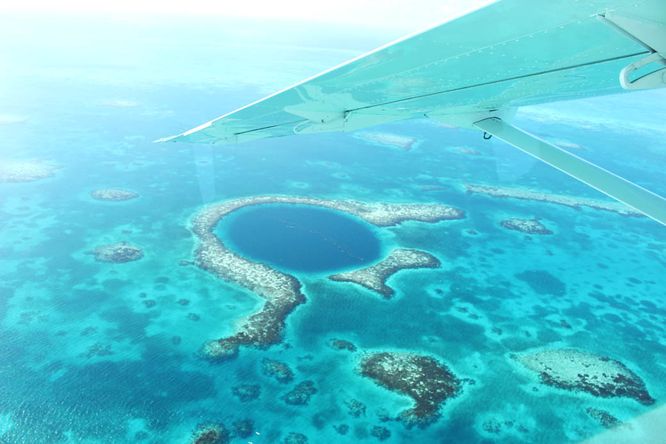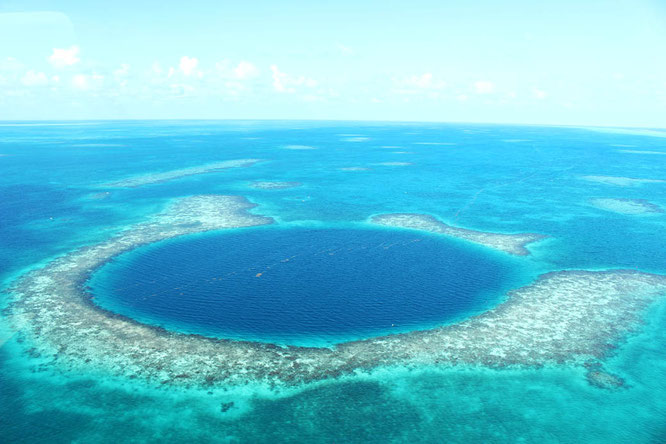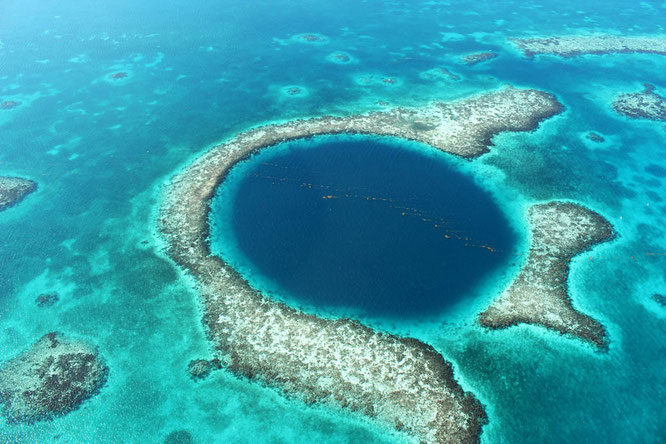 And that was it already, after an hour we were back at the airport.
Hands down, this was my favourite experience in all of Belize!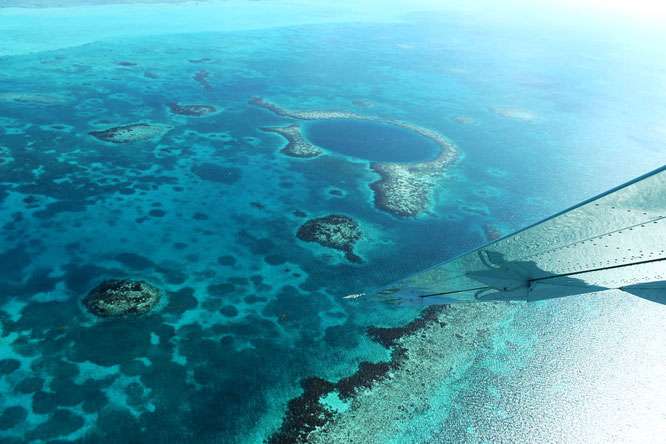 ---
How to Book a sightseeing flight over the blue hole
There are two companies that I know of offering this trip from several places in Belize.
I went with Maya Island Air starting in San Pedro, since they were a little cheaper for the dates I checked. The other company is Tropic Air and I don't think it makes a difference which one you chose.
I paid 215 USD and only booked one day in advance.
---
Sharing is Caring
Pin for Later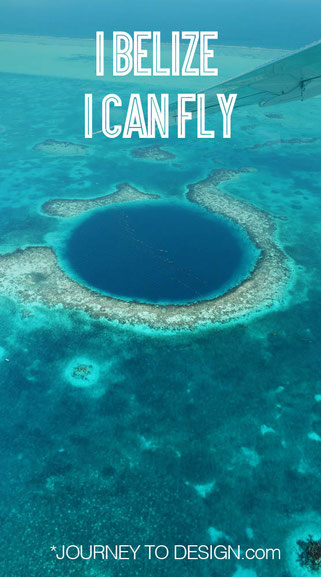 ---
YOU MIGHT ALSO LIKE
---