You probably know Hamburg's St. Pauli for its nightlife, the red-light district around Reeperbahn or the soccer club.
But if you manage to get up early after a long night of partying, there is actually a lot to see around there and the combination of crazy nightlife and a relaxed area to have coffee with my friends, makes it one of my favourite parts of Hamburg.
I especially love the vintage and neon signs, which you will find everywhere! Let me show you...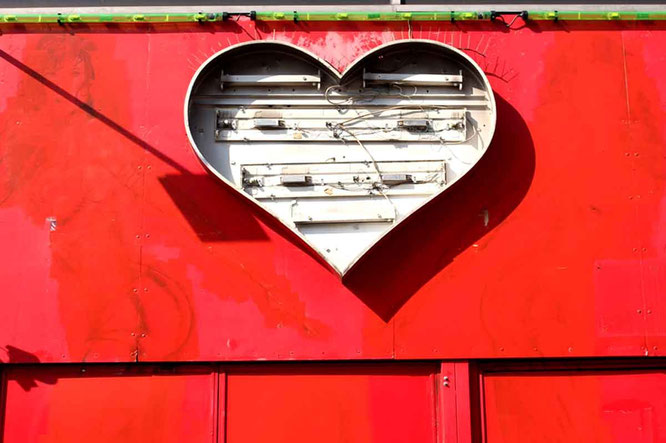 ---
---
Visiting the Social Travel Summit in Hamburg last week I was invited to take part in an Instagram walk organised by We love HH.
I'll take you on a little photo tour through the best parts (and you'll find a map at the end of this post so you don't get lost), highlighting my favourite signs (and other stuff) on the way.
Wohlwillstraße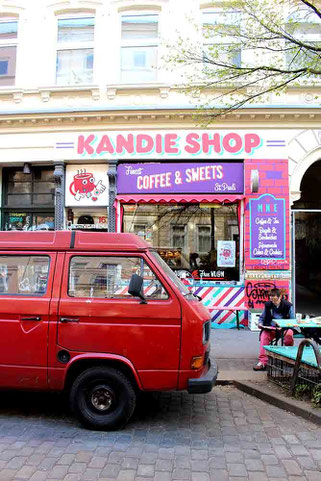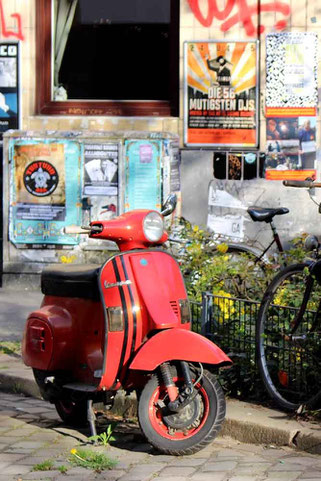 We started at Wohlwillstraße, at the beginning of St. Pauli towards Sternschanze.
Look at this candy shop! I love the pastel colours, that take my mind straight to Willy Wonka's factory.
Paul-Roosen-Straße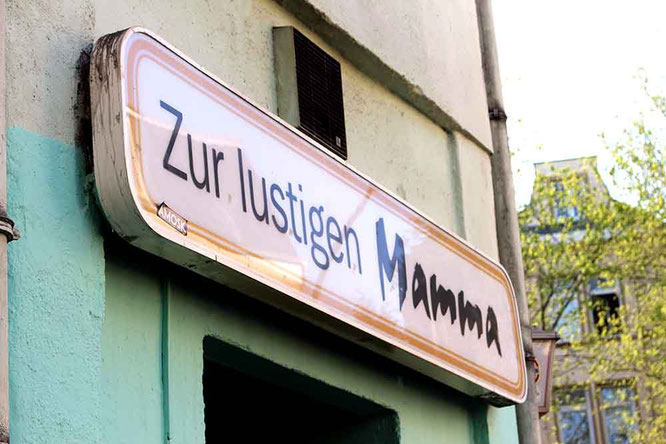 Right around the corner you'll find another pastel dream: the sign of "zur lustigen Mama".
Again, I love the minty green, together with the orange lines.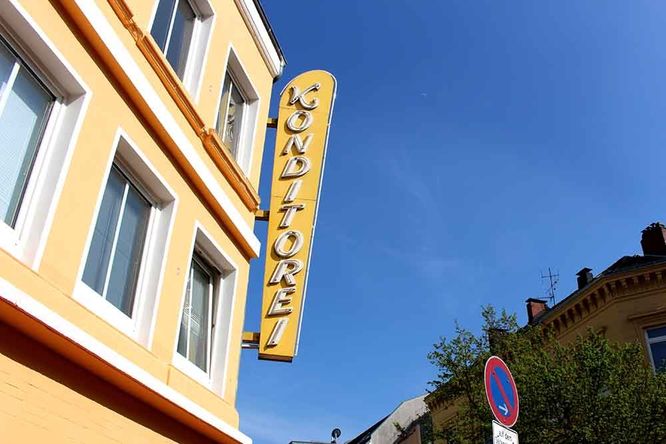 Can you believe that this picture was taken last week and not in the 70s?
Große Freiheit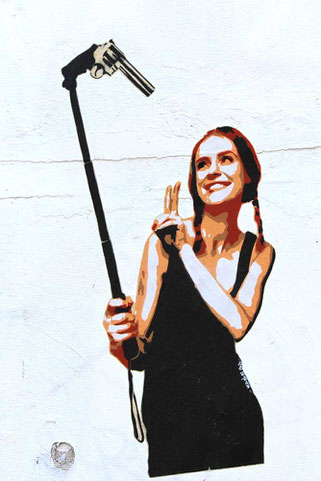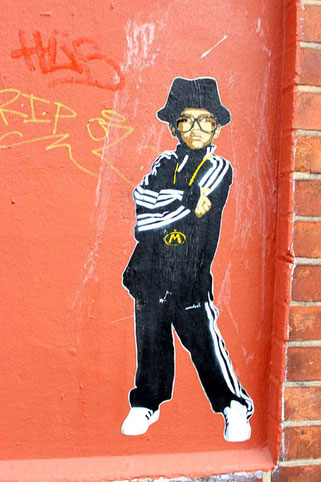 We then walked into "Große Freiheit". Keep your eyes open for some brilliant street art here.
Marshal Arts has done two amazing paste-ups in this street. This adorable boy and "the ultimate selfie".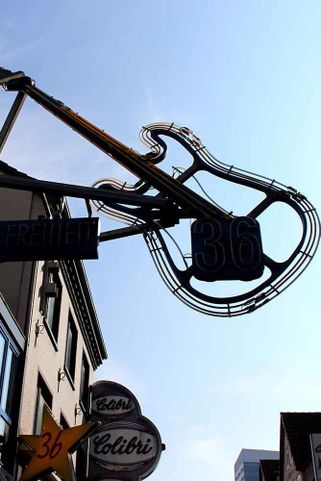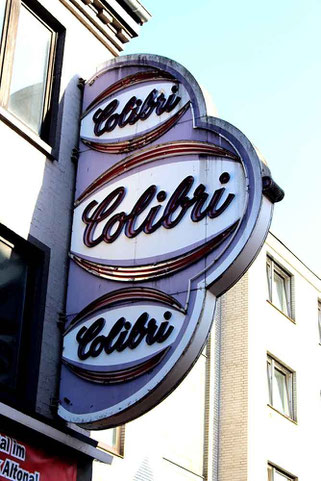 Now you'll find yourself in between several strip clubs, which in my opinion appear pretty tame during the day. On your left, you'll see "Colibri" with a great purple vintage sign.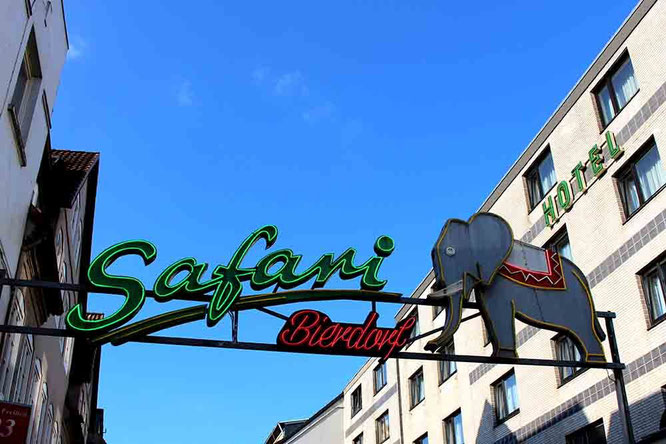 Walking on, you'll find "Safari", which used to be a live sex club (really!) and was changed into a regular bar now. I had a very disturbing evening there a couple of years ago and would not have advised you to go in. Oh the things I've seen.
But they kept their elephant as a logo and the sign, that has been there for 50 years.
Reeperbahn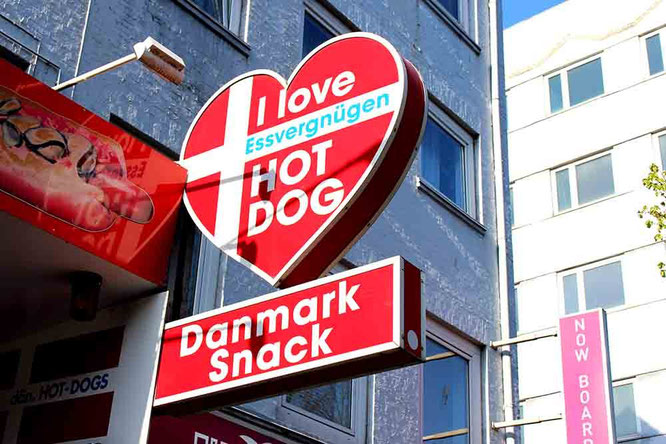 Now turn left onto Reeperbahn. At night, there are neon signs everywhere, so during the day there is still an overflow in signage here.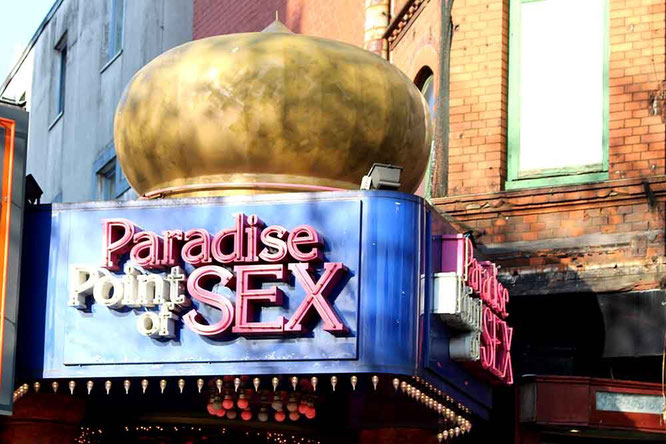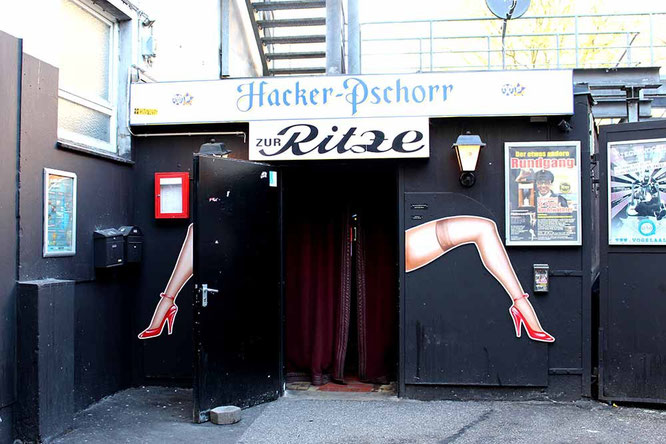 Silbersacktwiete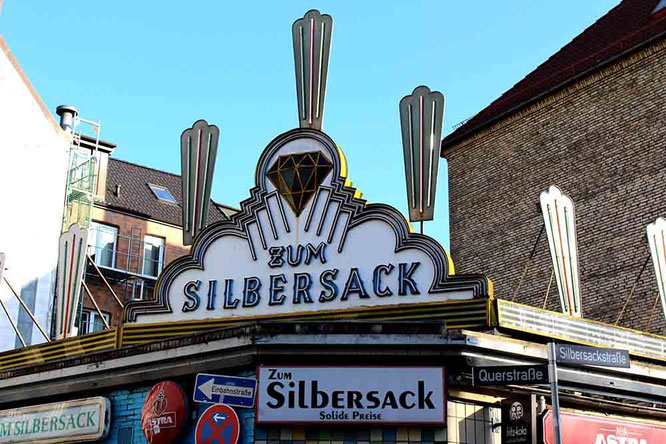 Now turn right onto Silbersacktweete.
This bar is really famous, mostly for being open 24/7 and having been there forever. But check out their brilliant neon signs!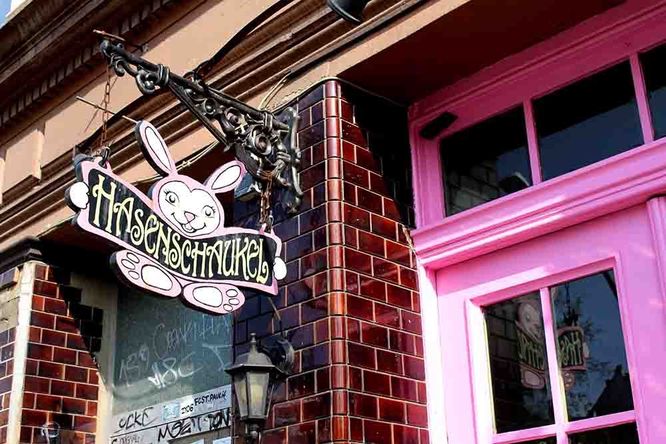 Balduinstraße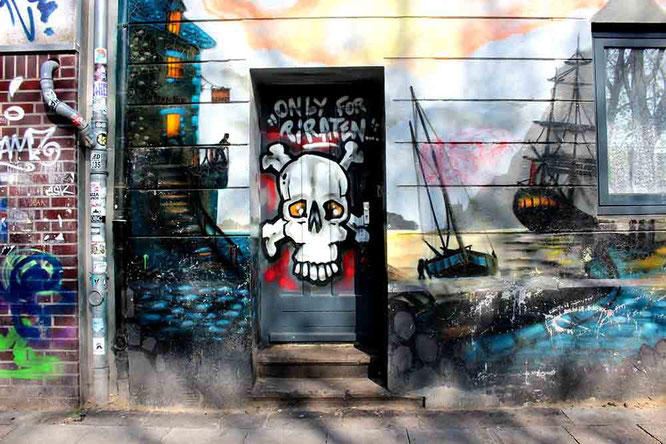 Walking towards the harbour, you'll see a couple of other colourful signs and graffitis on the way. All of this is changing so quickly, that you should definitely take your time and just wander around!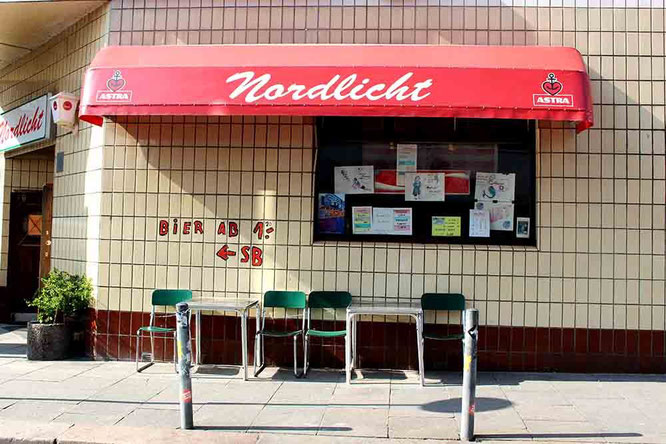 ---
If you need a break now, check out my favourite park in Hamburg: "Park fiction", which is just around the corner to have a view over the entire harbour!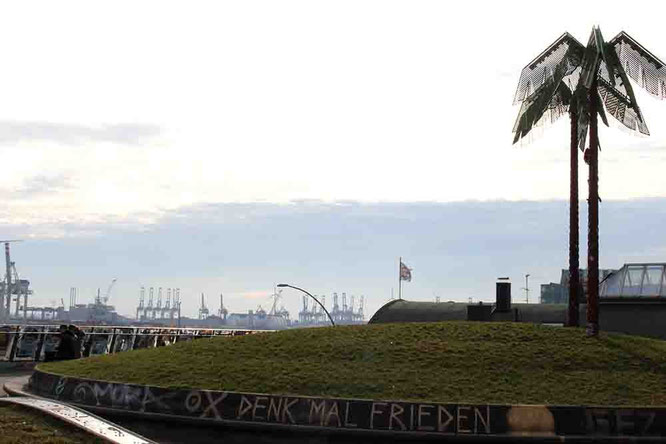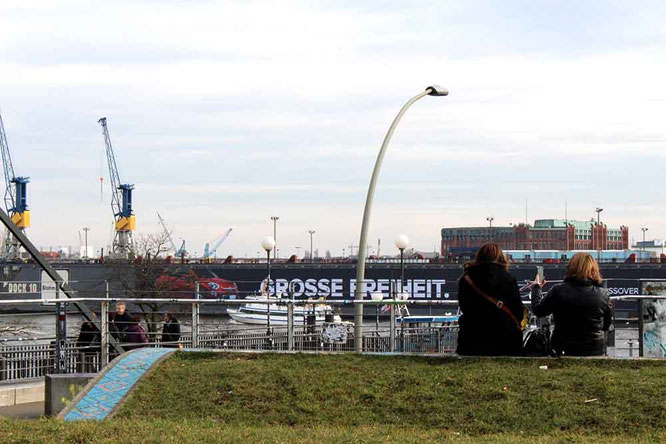 Did I miss your favourite sign? Please let me know in the comments section!
---
Thank you we love HH and Social Travel Summit for taking us on this splendid walk at the end of two perfect days!
---
Where:

Hamburg St. Pauli

How to get there:
Take the U3 to St. Pauli
How much:
free

---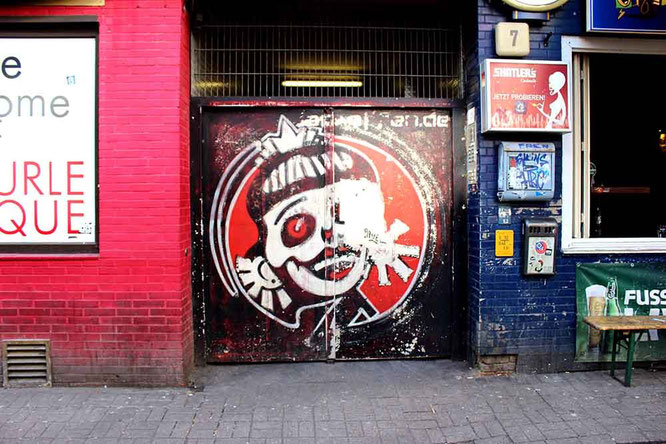 ---
YOU MIGHT ALSO LIKE
---
---