Hamburg is building a whole new part of town – the HafenCity.
Apart from the Elbphilharmonie and hundreds of residential and office buildings, the city's infrastructure is currently being expanded to cover the new area.
The new subway line U4 connects the HafenCity with the rest of Hamburg and is holding up with the architectural standard of the new buildings surrounding it.
Three stops have already opened and are all worth a visit: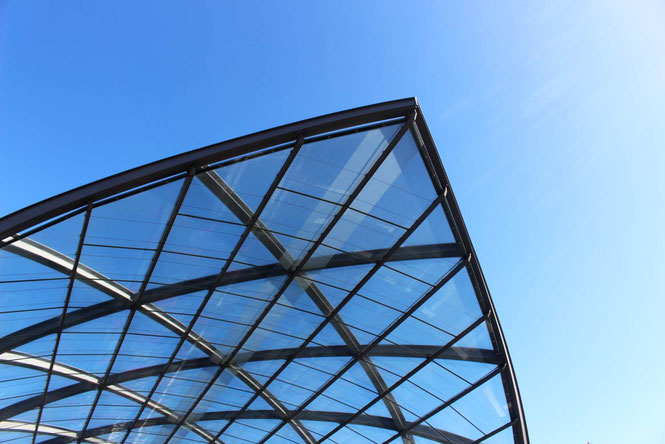 Elbbrücken
Hamburg generally plays fast and loose with the term "sub"way. Some parts are underground, some are on the ground or even built as a highline. The U3 does some serious roller coaster action shooting out of a building around the Rathaus, so it's not surprising that the new line also changes it's height.
The Elbbrücken Station is on the ground, in a still to develop quarter of the HafenCity.
The impressive steel frame construction with inset glazing visually connects the roof with the adjacent bridges, while keeping the visitor's view open towards the now developing skyline. The design was created by gmp architects and sbp engineering.
When I walked to the end of the platform, I could actually look down on the river and see the back of the Elbphilharmonie.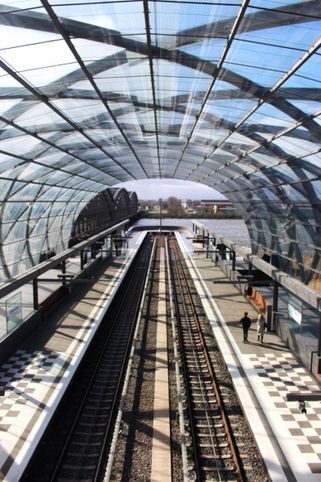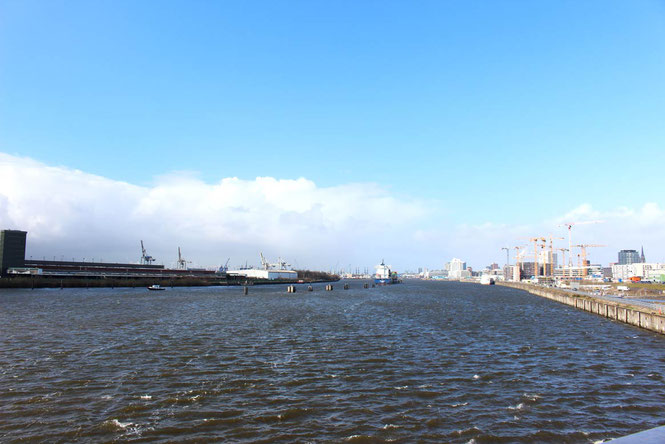 ---
Überseequartier
Netzwerkarchitekten have designed an abstract underwater world to visually connect the station with the harbour.
The wall panels at the platform are dark blue, changing to stainless steel towards the ceiling, where a perforation creating the image of bubbles, as if a diver was looking up towards the surface.
The entrance area is tiled in different shades of blue, creating a swimming pool like atmosphere. Most surfaces are glossy, one reflecting another to create a sense of an infinitive space like the ocean.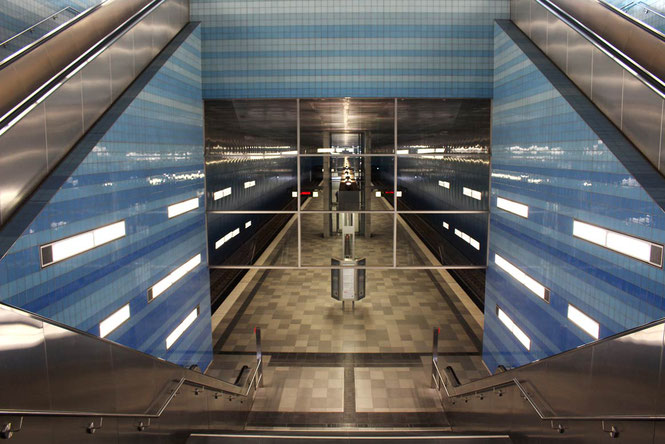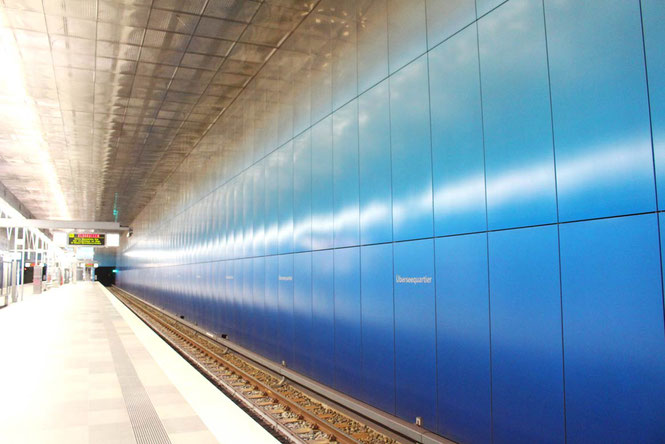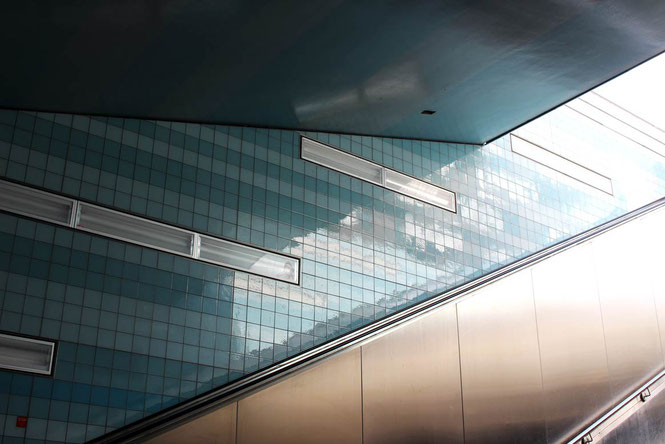 HafenCity univercity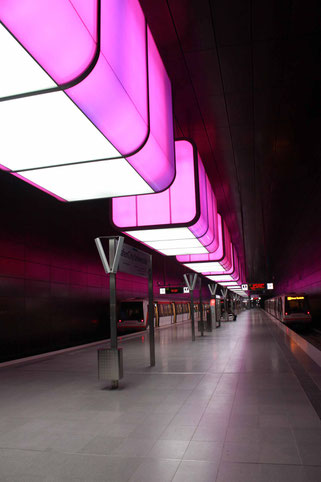 I've written about the HafenCity University Station when it opened a few years ago.
While it has been there for a while, the light installation still makes it my favourite:
the glowing water tanks combined with glossy tiles create a whole new atmosphere every few minutes.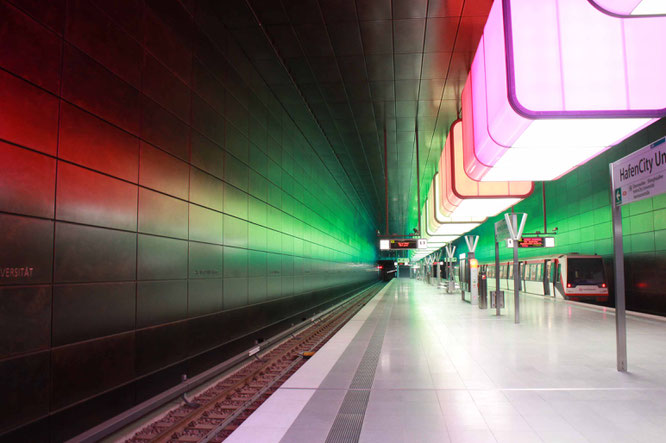 ---
All three stations are definitely worth a visit and a little tour to all of them is a great activity for a rainy afternoon.
Did you see any cool stations around the world?
Let us know in the comments! 
Pin for Later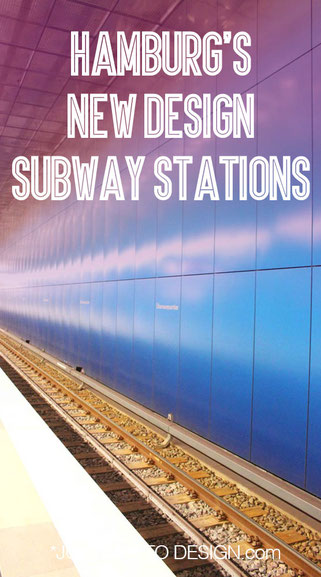 ---
Sharing is Caring
---
YOU MIGHT ALSO LIKE
---