If you could design a space for the café that makes the best cakes in town and is specialized in decorations, what would it look like?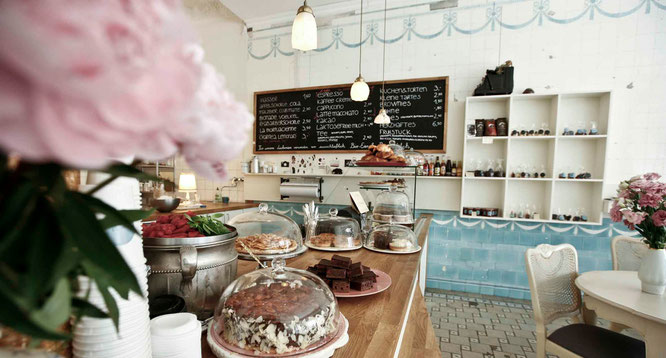 ---
---
Mine would probably resemble Herr Max in Hamburg.
The small café fits into just one room, which is almost entirely tiled in white and turquoise with a beautiful ribbon pattern. With several broken and fixed tiles, you can still feel the history of the place (it used to be a dairy store) and it makes the interior appear delicate and breakable in spite of the shiny surfaces.
Combined with a stucco ceiling and beautiful vintage furniture you feel like you could have tea with the mad hatter right there.
A massive counter makes the cakes the center of attention. It's always filled with a vast choice of pastries under glass covers, almost upgrading them to exhibition pieces.
Right behind that you will find the open view bakery where you can see and smell the deliciousness all day long.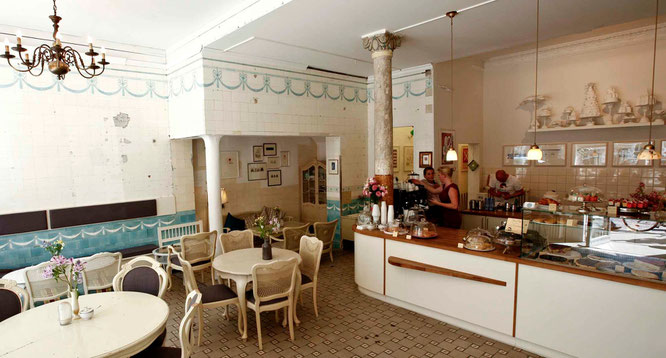 With a wall to wall window front, the café is always flooded with light, letting you watch the hipsters walk by on the street. In the winter the glass is steamed up most of the time (remember there's a bakery in the room), making the whole atmosphere even more fairytale-like.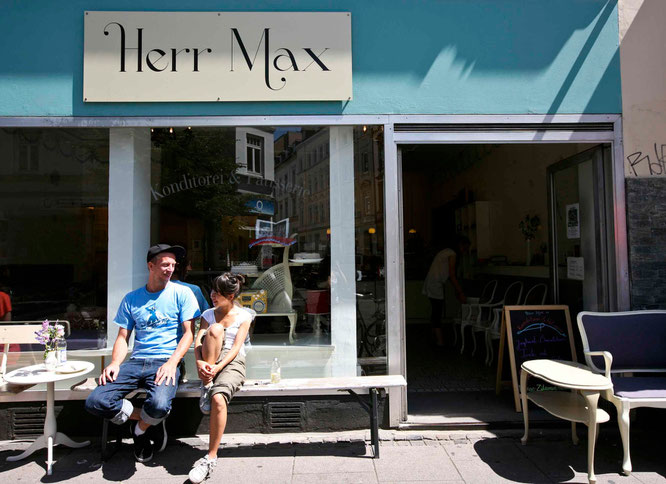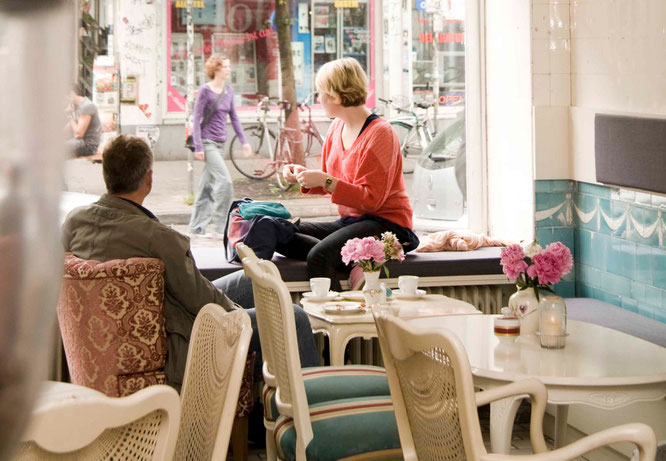 Herr Max designs very special cake figures from marzipan, inspired by street art, illustrations and comic style. He even made a birthday cake for Ringo Starr once!
I love how he has unique ideas for each customer coming in for a decorated cake and approaches this project just like every other designer, working on a concept with his client and developing sketches together.
The results are very personal cakes like this Kiss-cake for Tim Mälzer, a befriended chef, or this beautiful travel themed wedding cake (I assume this is why they are sitting on a plane).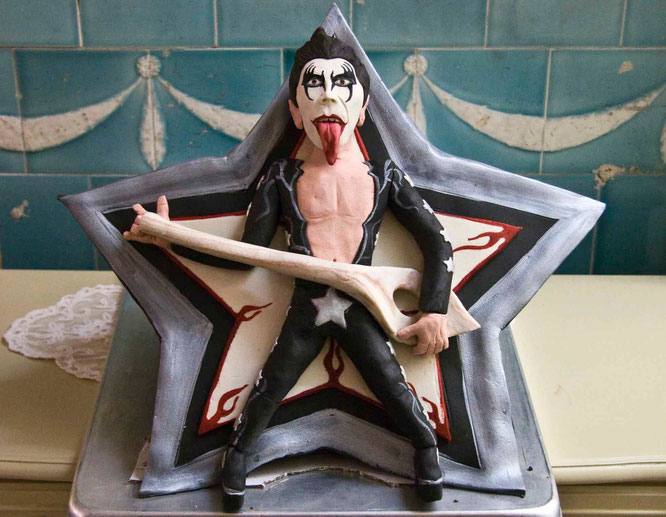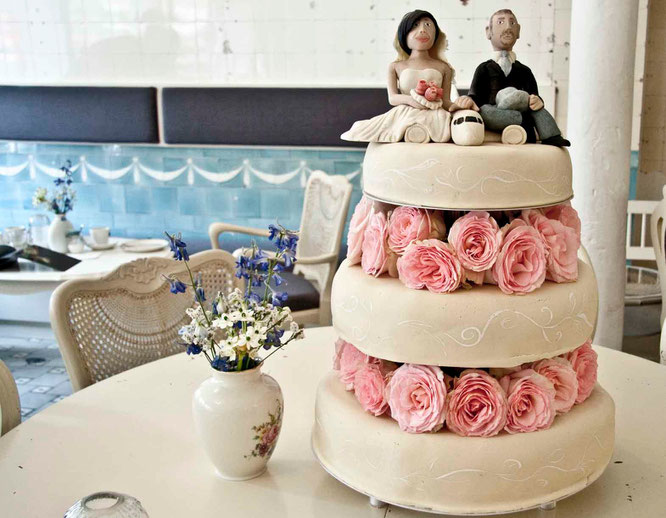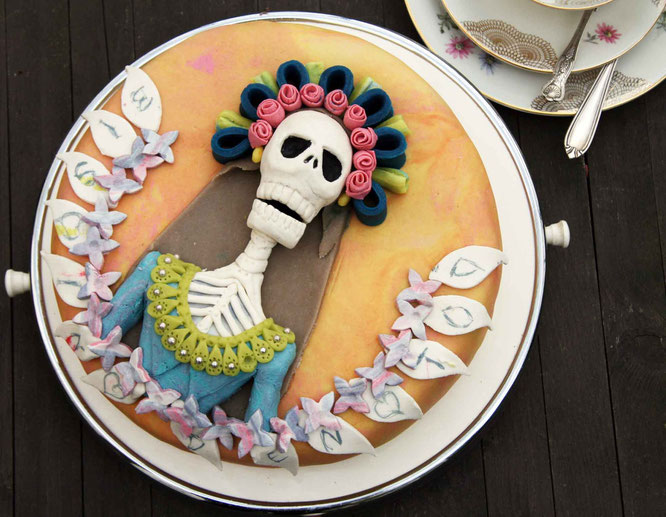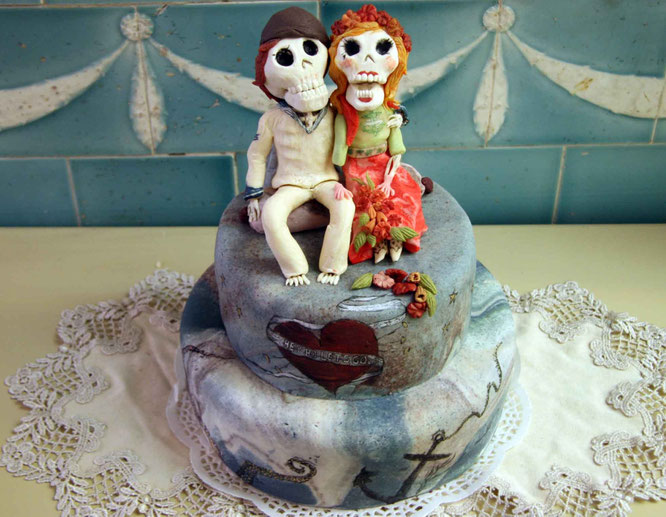 Did you see the skull cakes? How adorable is that!
You can feel the love that the Max-family has for their pastries in every piece of the store:
the way the cakes are put in the center of the café, how you can always see someone working in the bakery, the adorable details in the pastries and how carefully the furniture was picked. When all of this comes together, you get a café that people love and that is always filled with customers.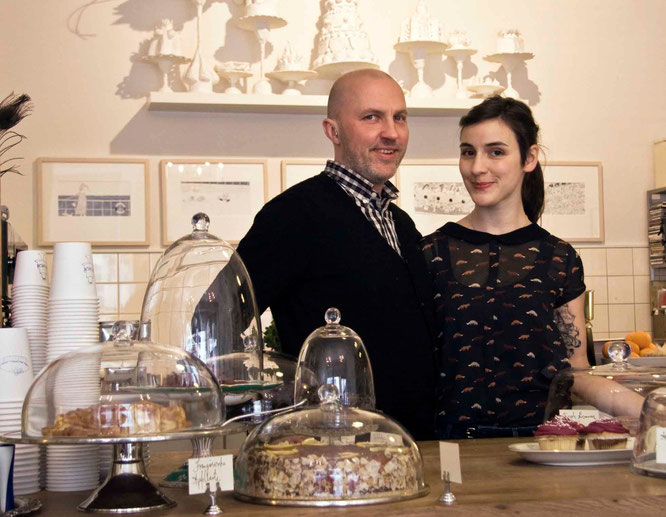 Mr. and Mrs. Max in their café
thanks to Julia Maria Max for providing the beautiful pictures for this post! Get in touch with her here
---
 Where:
Herr Max
Konditorei und Patisserie
Schulterblatt 12
20357 Hamburg
How to get there:
Take the U3 to Sternschanze or Feldstraße