There isn't much to do outside of the ocean in El Cotillo. And I love it.
Apart from a few cute cafés and restaurants, there's really just the beach.
As I'm overly serious about snorkelling, I made it my ritual to go to one of the beaches first thing in the morning during our stay in El Cotillo and to be in the water just after sunrise, only me and the fish.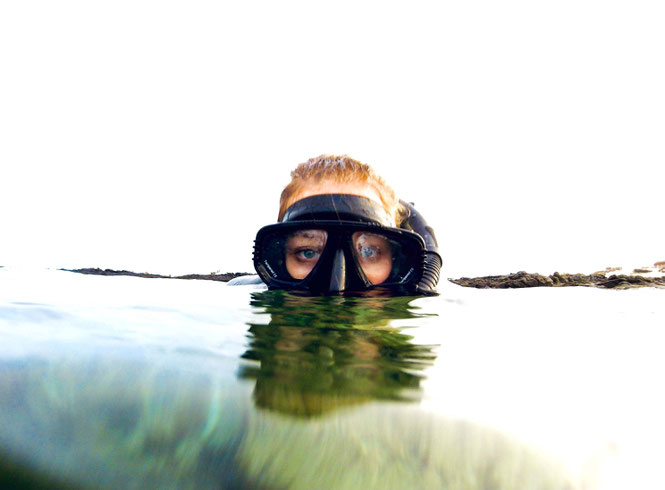 Not all beaches around El Cotillo are good for snorkelling and swimming, but the others are great for hanging out and reading a book.
As the currents can be pretty strong, you should be a confident swimmer. Fins will make everything easer. 
I was there there in January and February and wore a wet suit most days. It's definitely possible to go without, but I'm a wimp.
Towards February it got better and I went in without a suit a few times.
These were my favourite spots:
Playa de Muellito
This is where we started our trip. Alex and I spoiled ourselves with a nice apartment overlooking the harbour when we arrived on Fuerteventura.
The view was great and our friends were very jealous, when we sent them our New Years' pictures. Because of the current, I wouldn't swim there. But it's great for grabbing a bottle of wine and watching the sunset.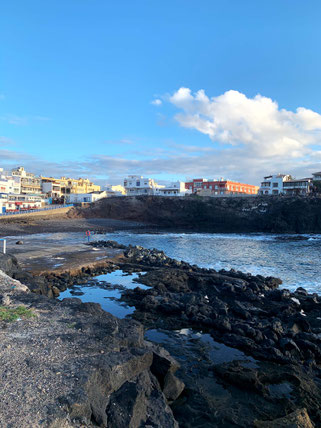 Marfolin
This is the first beach right when you walk out of the city, after Bagus, Happy Cactus and the other Bars.
In high tide you can walk in through the sand and you don't have to climb over rocks.
During the day, there will be a few people there, but in the mornings I was just by myself.
There is great snorkelling here, as there are many rocks in the water, where all kinds of fish built their houses and during low tide, they get trapped in the little lagunes. I was told that somebody once saw a manta ray there, which I can't really imagine. But I've seen a bunch of little colourful fish.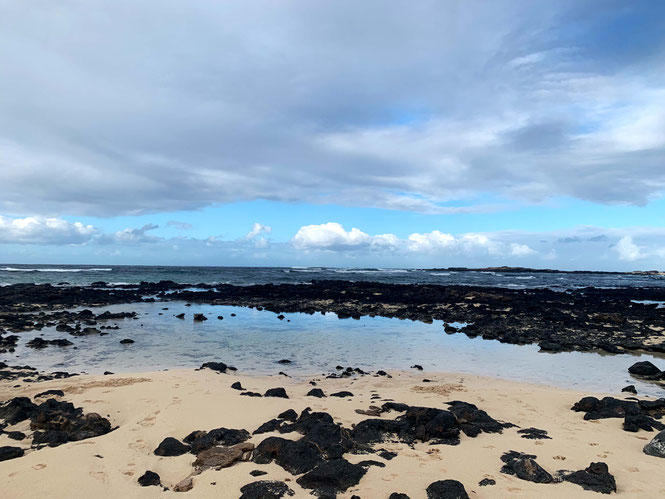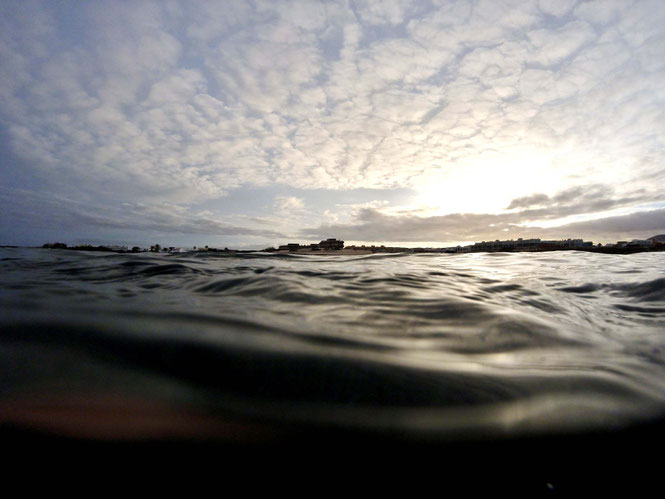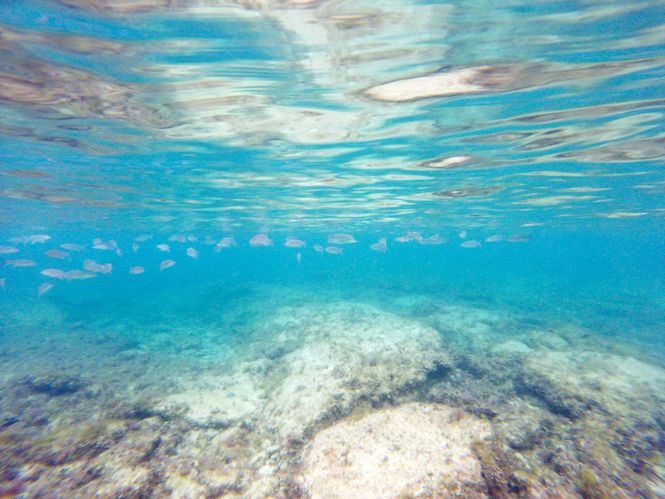 Playa Chica / la concha
This playa is the perfect lagoon you'd use for a movie set. Nice sandy entrance, and with it being surrounded by lava rocks, you'll still find some good snorkelling.
I ended up going here most mornings, because of the sandy entrance (still a wimp) and the great view over the city waking up.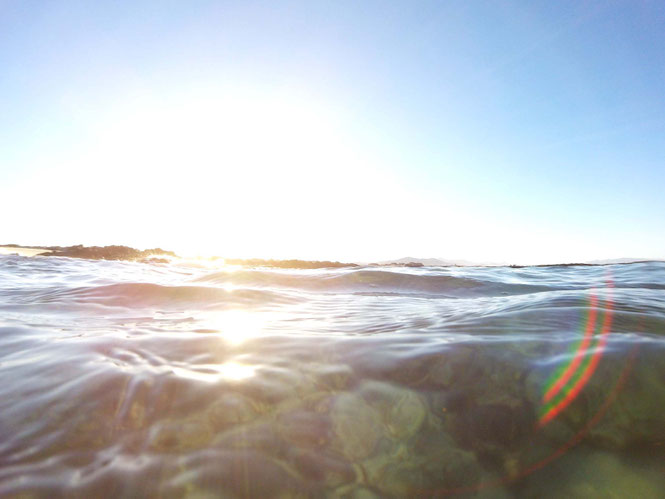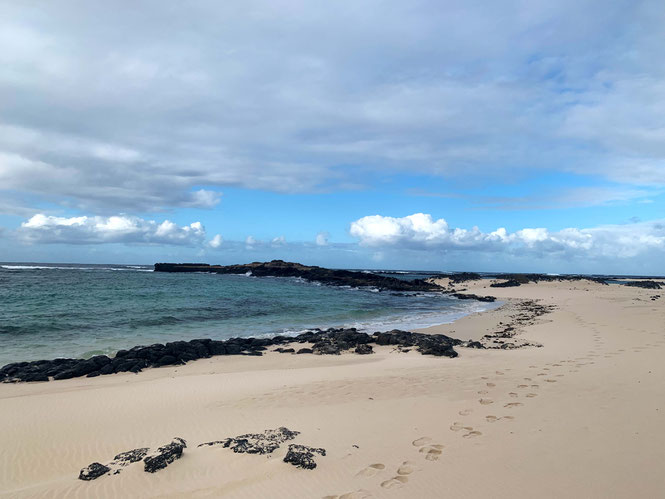 Playa el Islote
If you don't mind walking for a bit or jumping in your car for a quick ride, Playa de Islote could be one of your favourites. As it's farther away from the city, there are usually just people there who park their van on the beach to sleep in it. It seems to have become an inofficial nude beach, but nobody will care, if you prefer to keep on some clothes.
Life hack: If you don't want the look like a total creep, don't go snorkelling while there are people swimming naked.
A little warning: I had an amazing time there one day and almost drowned the next week, which was 100% my fault. It was full moon, combined with the water draining out of the lagoon. I was pulled out into the ocean for a bit and couldn't really get out of the water due to the rocks. I really should have known better to even go in that day, so please be extra careful there (and in gerenal).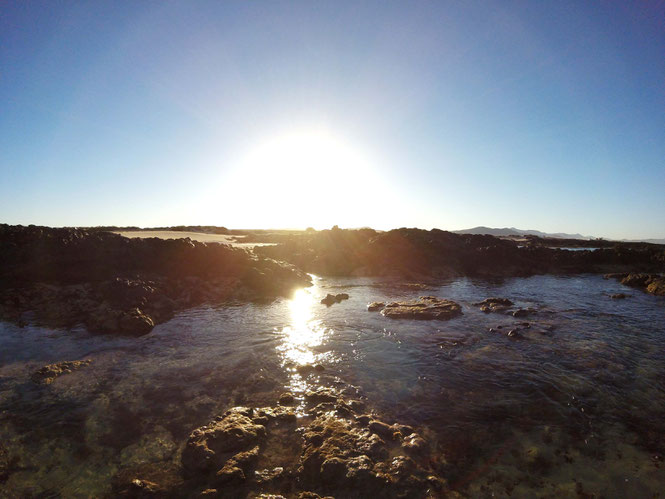 I loved my little morning ritual and already miss starting my day in this peace and quiet.
Did you find any other beaches in the area, that I should check out?
---
Pin for Later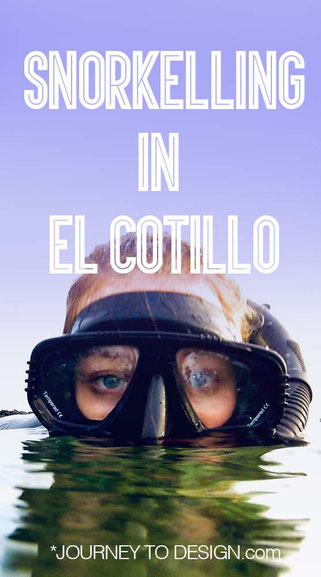 ---