Reading about Siauliai on Wikipedia made my heart weep. This was probably the unluckiest town I had ever heard of:
burnt down several times, hit by the plague, plundered by the swedish troops and majorly affected by both world wars, the people there and their ancestors must have seen the worst.
Arriving in Siauliai by bus from Riga, the view made me feel sad again:
due to the fires and the wars, almost all buildings had been burnt down and were replaced by industrialized apartment blocks.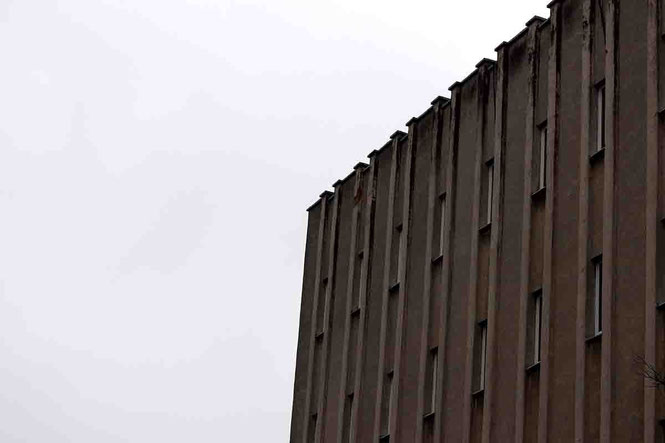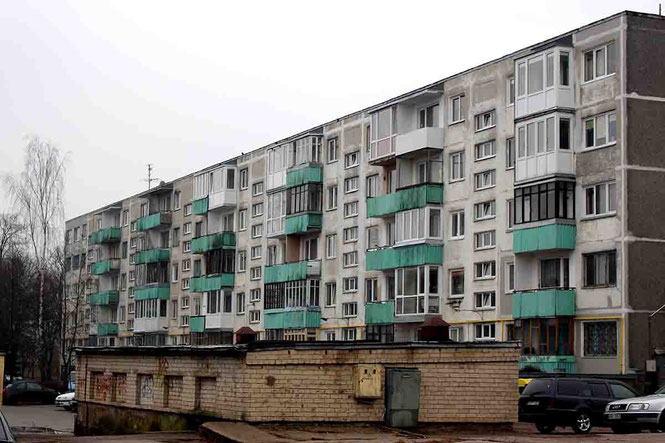 While I was waiting for my friend Judith at the bus station, I was approached again and again by people, seemingly asking me if they could help me (unfortunately I don't speak Lithuanian). When I responded in English, they all laughed and continued talking in Lithuanian.
When I opened my map, tying to find out where I was, a circle of several old ladies formed around me, all trying to help. I pointed to the floor and then to the map, hoping someone could show me where I was. That's when they got excited, stopping everyone who walked by, trying to find someone who spoke English.
When they finally found a young man who could describe my location, the women stayed and watched us fascinated, padding our arms, happy when I went off in the right direction.
Variations of this scene happened again and again that day, trying to board a bus, ordering food or just standing around. Everyone was incredibly helpful and really went out of their way to make us feel welcome.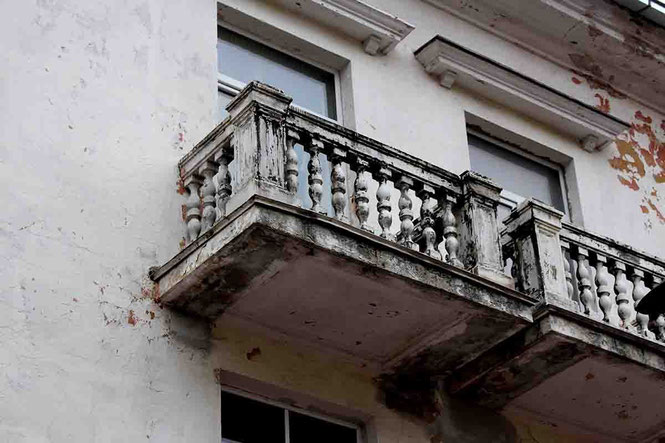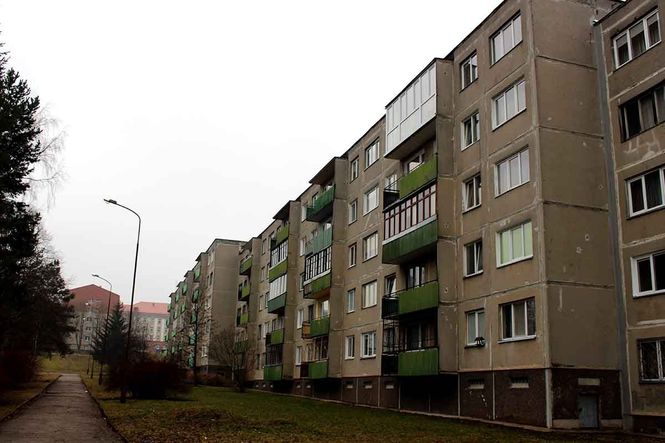 We went to Siauliai to see the Hill of crosses, which is a monument out of the city, in the middle of the Lithuanian nowhere.
Since we had just missed our connection we took a taxi with a heavy heart because it exhausted our budget for the entire day.
Arriving at the hill the driver looked at us: "Wait? The bus is far away" – "No, thanks, we can walk" – "no, I'll wait" – "No, thanks"
We got out of the car and walked towards the hill, hoping we would find our way back.
When we came back an hour later the driver was still there:
"I will take you to the city – no money".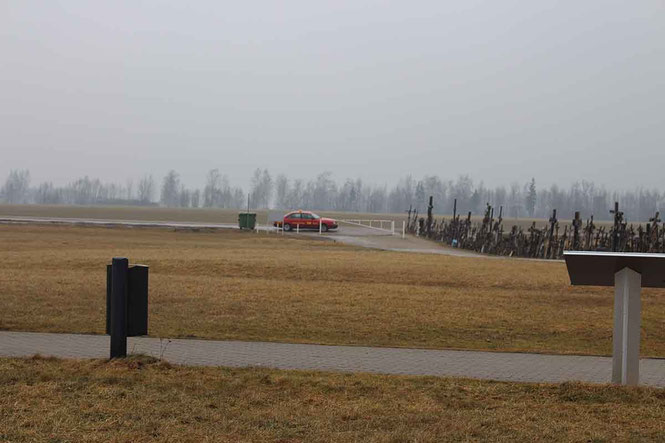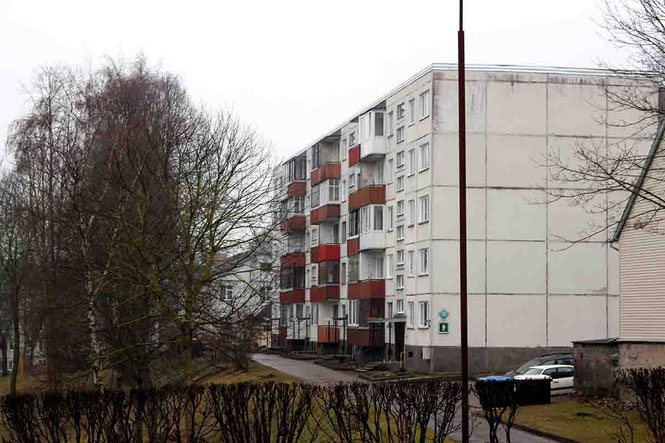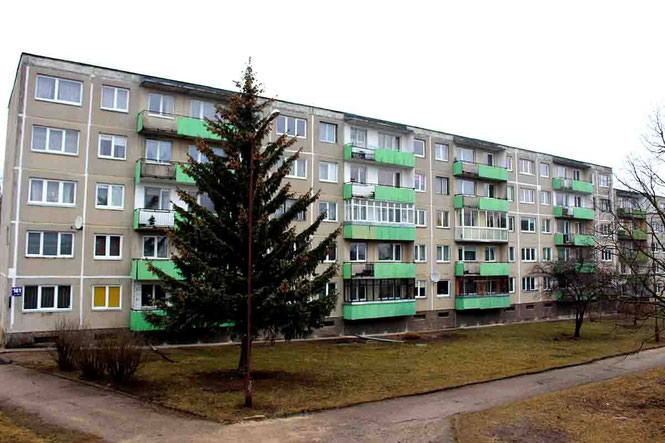 Later that day, walking back towards the bus station I looked at the apartment blocks again.
What I had seen as sad standard-buildings and sad architecture and design now looked completely different:
the handrails from corrugated iron at the balconies were painted colourfully and the seating areas were decorated with love.
Some apartments had mounted bars in front of their balconies, each in a different shape and colour.
The nicest people I had ever met made the nicest place possible of their surrounding.
If you get to travel there, don't get distracted by the first sight, this place is much prettier than you might think.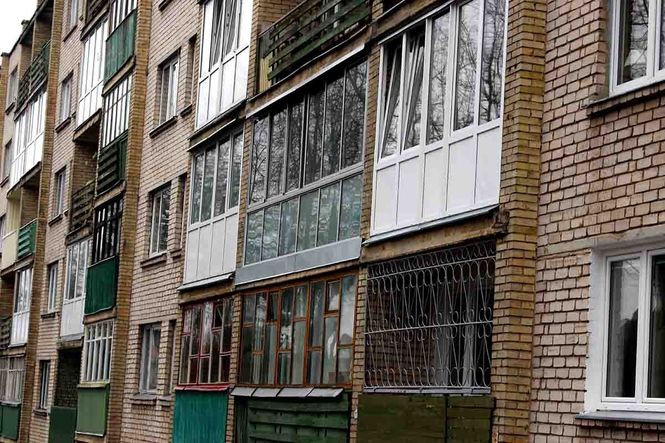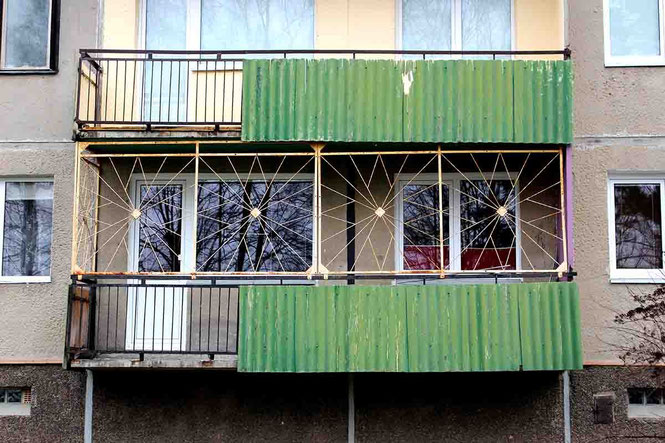 ---
Where:
Siauliai, Lithuania
How to get there:
from Riga: take a minibus (2 hours)
from Vilnius: take a train (2,5 hours)
How much:
free
---
---
---
YOU MIGHT ALSO LIKE
---