So you're wondering where to stay on Lanzarote?
Since my first trip to the Lanzarote was rather spontaneous, I came to the island with no plan on where to stay or what to do there. With friends visiting and leaving again I stayed in several apartments and in different places on the island, which all had their own pros and cons. Now I'm on the island for the second time and was able to move back into an apartment I stayed in before and to discover a new one.  
Here are my two cents on where to stay.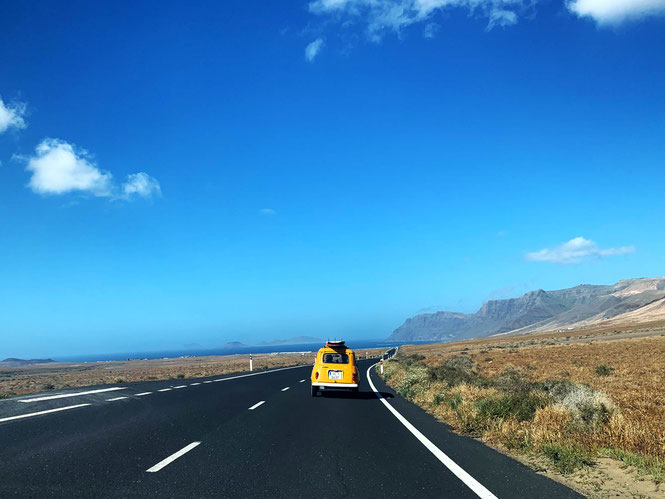 Famara: for Surfers and for hipsters
Famara quickly became my favourite city on the island. I'm not sure if city is the word, as it's really just a hand full of streets. Nevertheless, due to the great waves, Famara attracts surfers and kite-surfers alike. Even though I don't surf, I do enjoy the hip cafés and shops, that usually assemble around surfing spots.
I even came back on my second trip and ended up spending two months in Famara.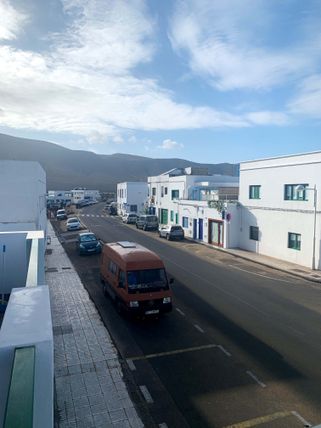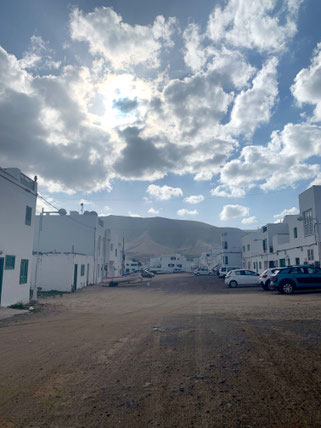 ---
Teguise: for history buffs
If you're into history and culture, you will want to head to Teguise. It's the oldest settlement on the Canaries and you'll find cobblestone streets, churches and historic buildings. You'll also be close to Famara and Haría from there.

I didn't stay in Teguise, but I'll have a look at the Boutique Hotel Palacio Ico for my next trip.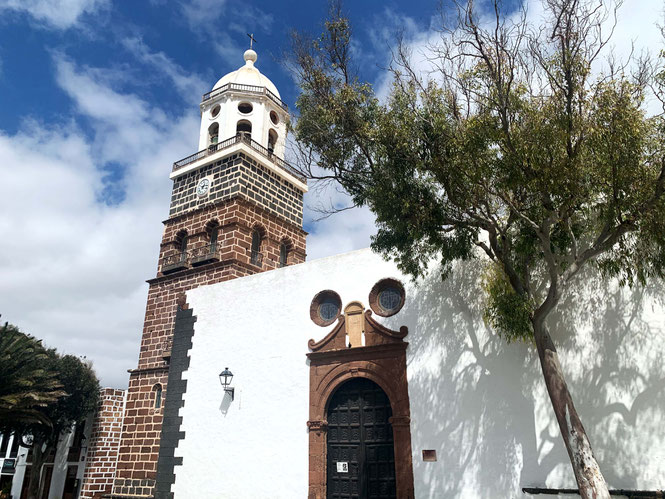 ---
Puerto del Carmen: For diving
Yes, Puerto del Carmen is very very touristy. But, if you are coming to Lanzarote for the diving, which you should, being close to that area will save you some time.
After Alex had to go back home, I moved into an adorable apartment right at playa Chica, which led to me being in walking distance to amazing beaches, snorkelling and the freediving school.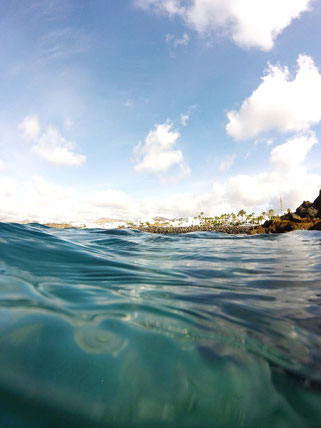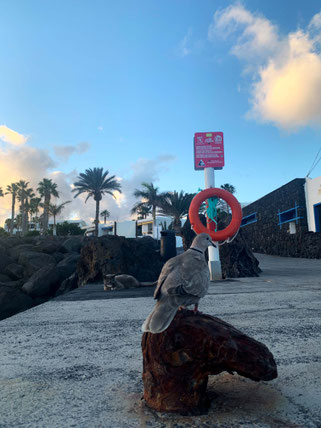 ---
Punta Mujeres: For Natural Pools
You like the ocean, but don't care for sand? Then Punta Mujeres is your spot. The coast is lined with natural pools, some of which can be accessed via stairs and ladders.
You'll be close to Jameos del Agua and to Haría from here.
I only visited Punta Mujeres during the day, but I'd love to check out the Driftwood Sea front apartments next time.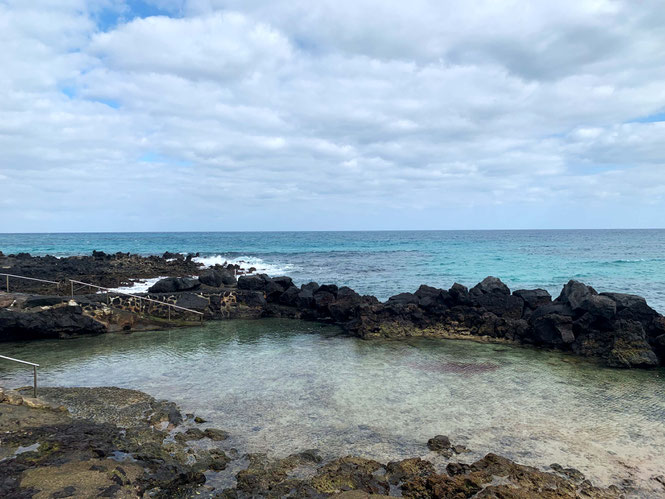 ---
Haría: for Plant lovers
Haría is in the very north and you should feel comfortable driving over serpentines to get there. Or bully a friend into driving. Once you've made it, this place is adorable: There is a tradition to plant a palm tree for every child that is born and due to the higher altitude everything else is green too.
Even if you're not staying there, Haría is worth a day trip.
OMG, have a look at this cute house, which comes with a piano!!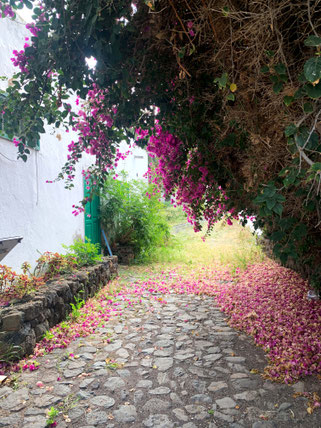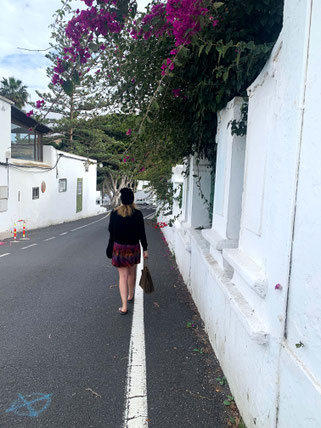 ---
Mozaga: For country mice and gardeners
In Mozaga we stayed in a way-too-big country house with a giant garden, which the landlady's mother Angele took care of. We were asked to eat as much from the garden as we could, as Angele loved gardening and grew way more than her family could eat. So we found ourselves in the garden everyday, using an app to find out which plant was which and loved making giant salads. 
Mozaga is a tiny village with just a teleclub and a tiny supermarket, but it's right next to San Bartholome and therefore super well connected.
If you're looking for a quiet time, a view over the mountains and fresh veggies, have a look at this Airbnb.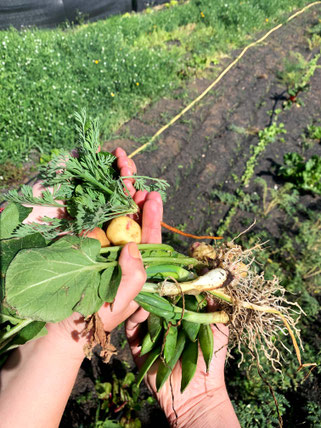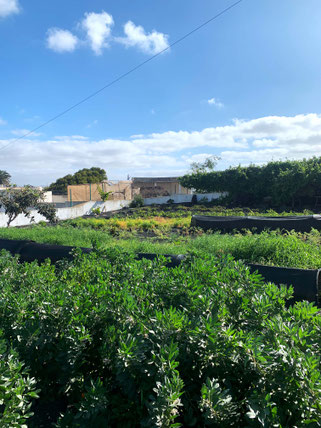 ---
around the national park: For Wine lovers
There are many small villages all over the island, which have cute apartments, often for better prices than in the main cities. Since everything is kind of close and you will probably have a car anyways, it's worth having a look at them as well.
Especially if you are into wine tastings, staying in the centre of the island towards the Timanfaya Nation Park could make sense for you.
If you're travelling with a group of friends, this villa with a view over the mountains could be for you.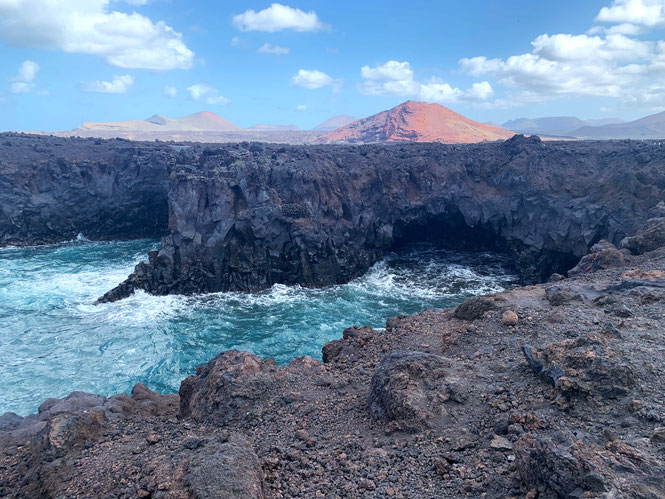 To make your choice even harder: Lanzarote is a small island and if you rent a car, you can basically stay anywhere and still reach most places in less than an hour.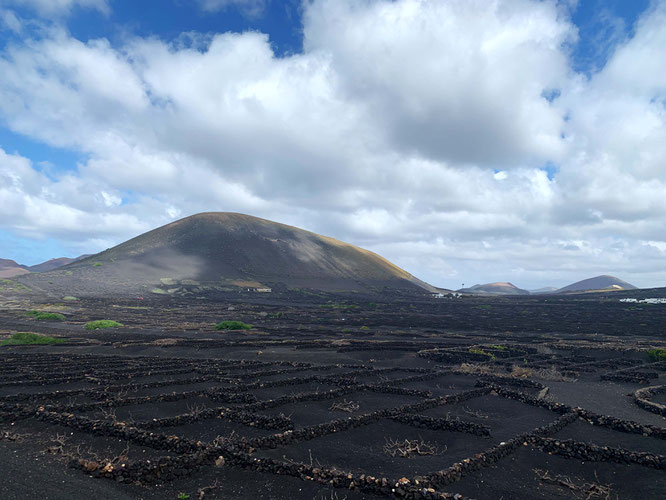 ---
---
Sharing is Caring
---
Please note that I am an affiliate for booking.com and will earn a small percentage of your purchase if you buy through these links at no additional cost to you. Thank you for supporting Journey to Design! 
Pin for Later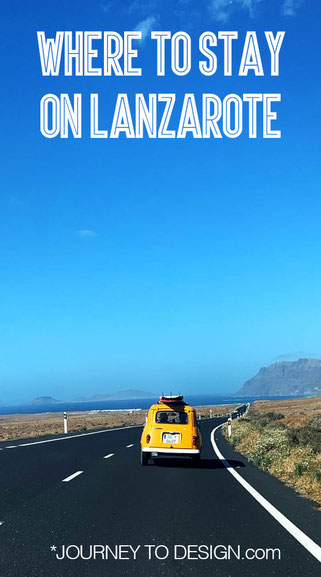 ---