My last trip of 2016 took me to Indonesia, but not before stopping over in Taipei for a day and a half. I was pretty excited about this interruption, because I had never been to Taiwan and because I could see my friend Doug, who I had met in Hong Kong the year before and who is now working in Taipei.
Knowing I only really had one day (plus the time I'd spend drinking with Doug) and because I was travelling with my parents, I changed my usual sloth-like travel style to a day of exploring the city with a full itinerary.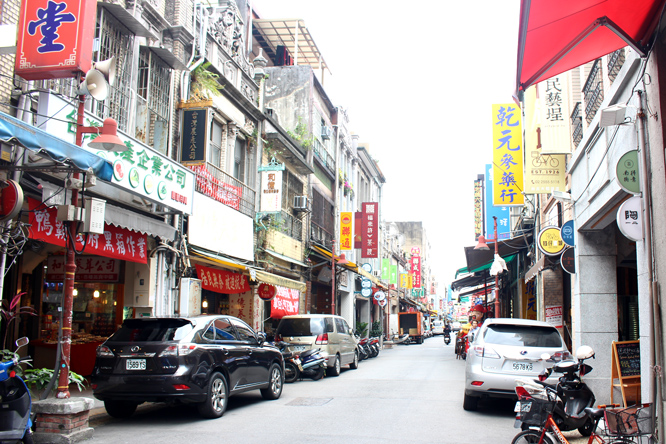 ---
Taipei 101
Taipei 101, also known as the Taipei World Financial Center, was built as the highest skyscraper in the world in 2004 (until Burj Khalifa pushed it off the throne in 2009). It's also the tallest eco-friendly building in the world and has the fastest elevator, going from the 5th to 87th floor in only 53 seconds (which I found pretty scary).
The architecture of 101 symbolizes the evolution of Asian tradition and technology, combining a facade, that quotes older Asian architecture with super modern surfaces.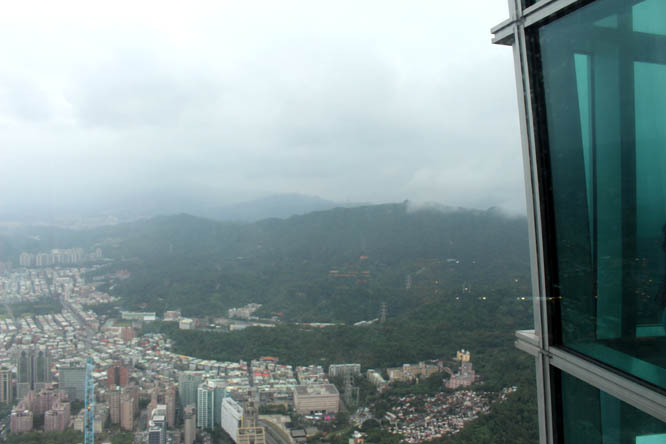 The tower is designed to withstand typhoons and earthquakes, which are very common in this area as it is located right next to a major fault line. I felt this myself as our taxi driver's navigation system started beeping on our way there to announce a small earthquake!
Instead of creating a solid structure, the designers went with a flexible design, to prevent structural damage.
The most prominent part of this flexible design is a 660-tone golden damper, which is suspended from the 92nd to 87th floor and can also be visited.
The major attraction, of course, is the great view over all of Taipei. There is an (outdoor) viewing platform, at the very top and an (indoor) panorama deck right underneath. The view from the indoor one is much better, as there are no fences and you can simply step up to the glass facade.
I found this a great first stop, as it gives you orientation within the city and you can try to spot the main buildings from the top.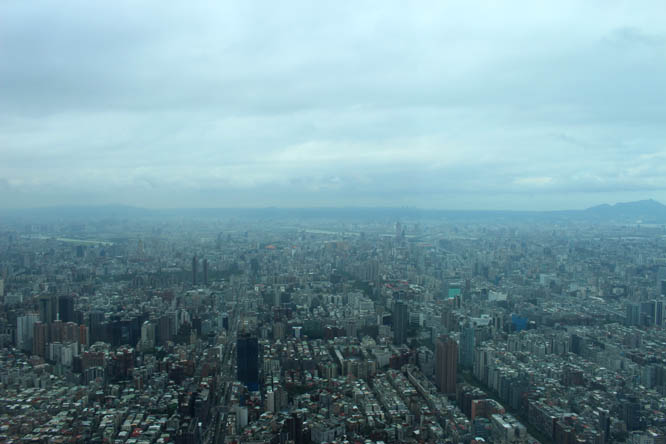 How to get to Taipei 101:
Take the Red Line 2 straight to Taipei 101 station
How much:
adults: NT$ 600
concession: NT$ 540 (so bring your Student ID if you have one)
---
Chiang Kai-Shek Memorial Hall
The National Chiang Kai-Shek Memorial Hall is a massive monument erected in the memory of the former President of the Republic of China.
The Memorial Hall is all white with a blue roof, which has an octagonal shape. The number 8 symbolizes good fortune in Chinese culture. Leading up to the hall are two sets of white stairs, each with 89 steps to represent the president's age at his time of death.
Arriving at the upper level, you'll find a massive bronze statue of Chiang Kai-Shek in front of which a guard mounting ceremony takes place every now and then.
I found this building with its brutalist shape super impressive and liked the view we had from the top of the stairs.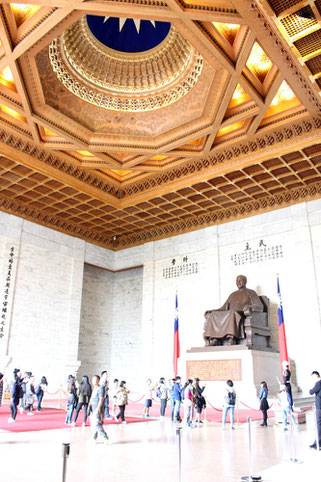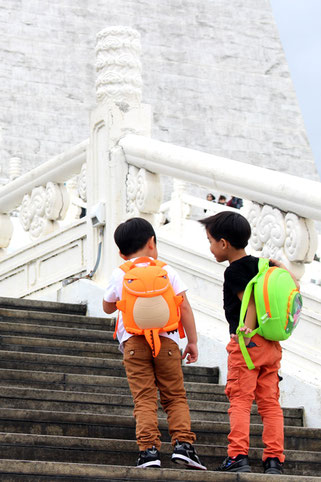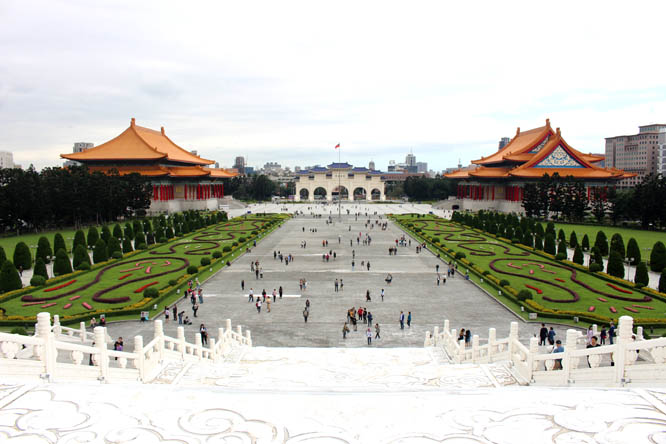 There is also a museum in the basement underneath the big hall, which I didn't find too interesting and would probably skip. 
Right next to the Memorial, you'll see the National Concert Hall and the National Theater, both also worth to have a look at.
How to get there to Chiang Kai-Shek Memorial:
Take the Red Line 2 to Chiang Kai-Shek Memorial Hall
How much:
 free
---
Confucius Temple
This temple in Taipei was modeled after the original Confucius Temple in Qufu, China. What makes it special are southern Fujian-style ceramic ornaments and a plaque inscribed by Chiang Kai-Shek, that reads "Educate without discrimination".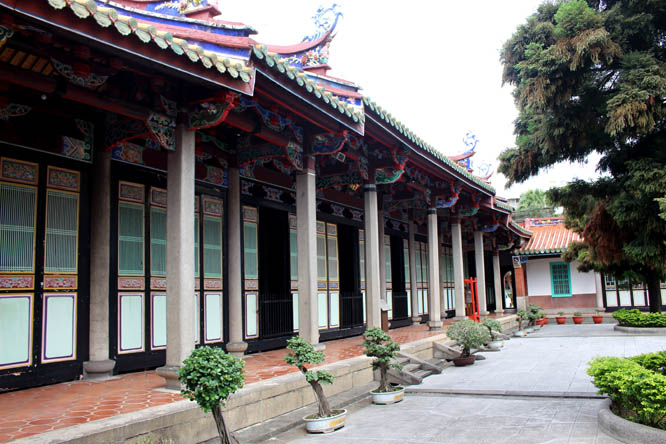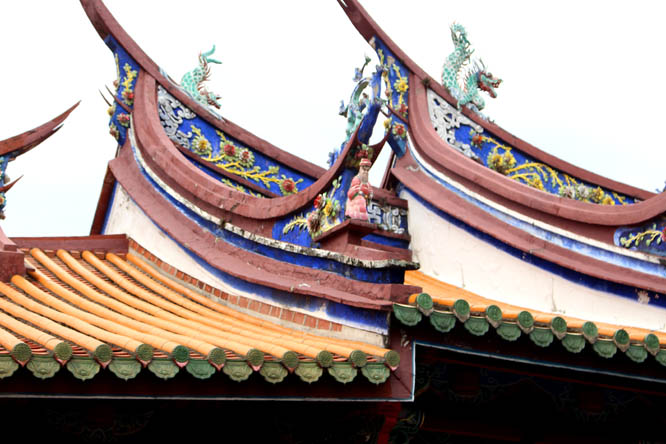 What I found special about this temple was how quiet it is, despite its location in the city centre. There weren't many people around when we were there, so this was the perfect spot to sit down for a minute and enjoy the beautifully decorated buildings.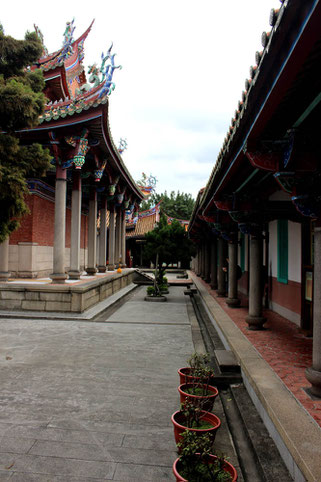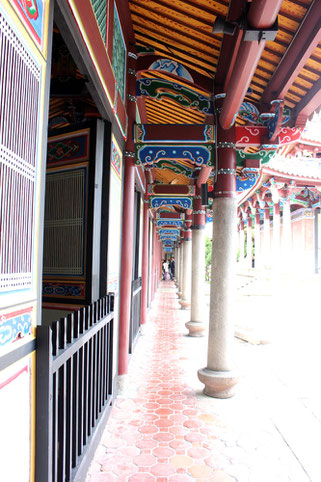 How to get there to the Confucius Temple:
Take the Red Line 2 to Yuanshan Station
How much:
free
---
Dalong Street
Located close to the Confucius Temple, Dalong Street offers a glimpse into old Taiwan with hundreds of small shops selling ingredients for Chinese medicine, restaurants serving old and new Taiwanese cuisine and young fashion designers showing their work.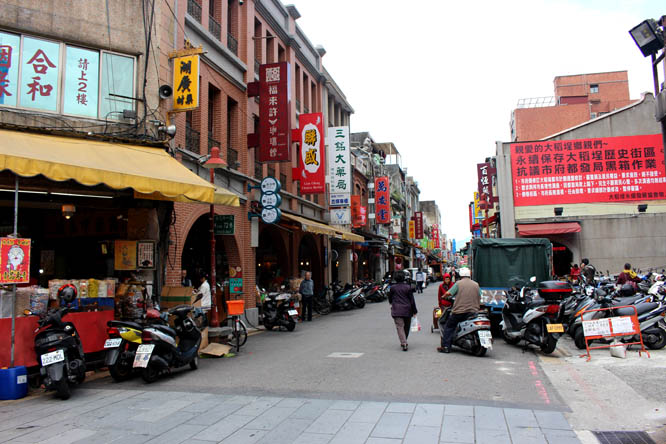 This street is rather quiet and a nice change to the noise of the city and a great place to experience the old and new culture in Taipei.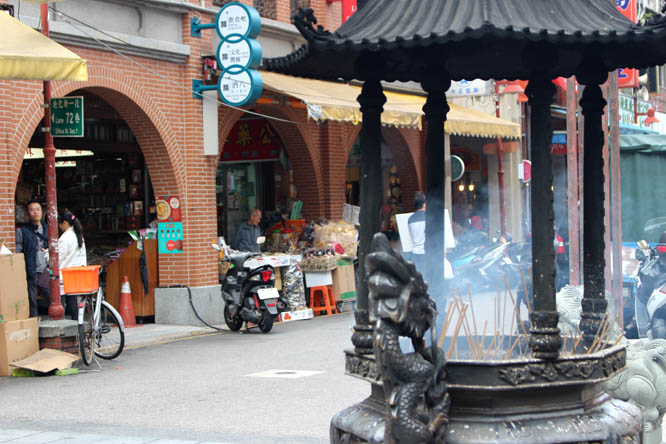 How to get to Dalong Street:
Take the Red Line 2 to Yuanshan Station
How much: 
free
---
Spot Taipei Film House
This beautiful colonial style building from the 1920s used to be the home to the American consulate and the embassy and by now has been transformed into an art house cinema and a restaurant. Since Doug is the only person ever who doesn't like Taiwanese food, we went there for a Western dinner. I had already eaten several hands full of Dumplings for lunch, so I was excited about checking out this special piece of architecture.
The cinema specializes in art films, that are usually hard to find and they regularly host film festivals. If you have an extra evening, this might be your spot.
edit 2018: Doug has started his own blog and written a guest post about SPOT!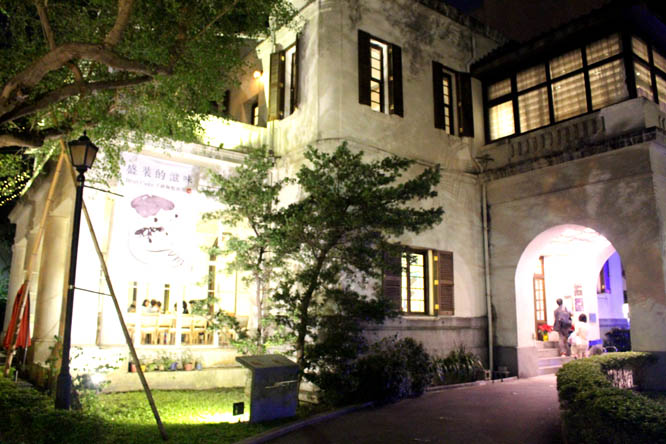 How to get to Spot Film House:
Take the Red Line 2 to Zhongshan Station and then turn right into Lane 16
---
I enjoyed the short time I had in Taipei and will definitely come back. The people I met there were SO friendly and I feel like there is A LOT that I haven't seen.
What did you guys see in Taipei, that you could recommend for my next trip?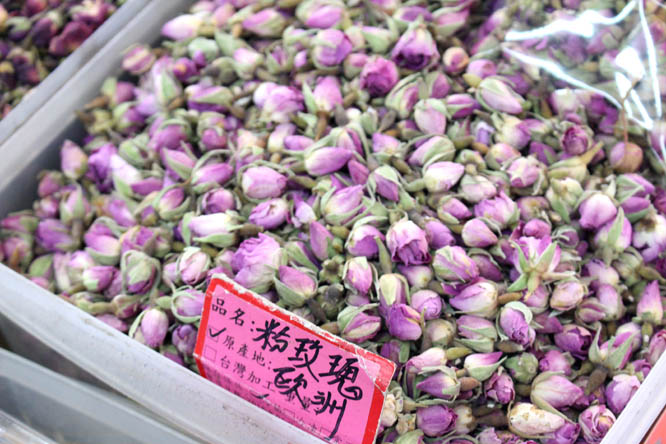 ---
Where to stay
High-end: Play Design Hotel
I love Play's super modern Industrial style and their designer furniture!
Great for everybody, who appreciates great design and isn't on a tight budget.
---
Mid-range: Cheers Boutique Hotel
We stayed at Cheers Boutique Hotel and were super happy there. The staff were so friendly and I liked the open brick walls in the rooms and their simple interior.
---
Budget: Hey Bear Capsule Hotel
I've only kind of stayed in a Capsule Hotel in Myanmar once, which was not as designy and techy as this one. This looks like a cool experience, which I'll try on my next trip to Taipei.
Pin for Later
---
Please note that I am an affiliate for booking.com and will earn a small percentage of your purchase if you buy through these links at no additional cost to you. Thank you for supporting Journey to Design! 
---
Sharing is Caring
---
YOU MIGHT ALSO LIKE
---