Ciao from Milan!
I'm super excited to be back in Italy, the country of vino and gelato, while visiting one if the biggest design events in the world!
The Salone / Milan Furniture Fair / Milan Design week /whatever you want to call it is an annual exhibition showcasing the latest in furniture and design.
The Fuorisalone is a massive exhibition taking place all over the city of Milan at the same time, where many shops and galleries open their doors to show their work and where many brands jump on the bandwagon to exhibit their newest products. And I'm here to explore both.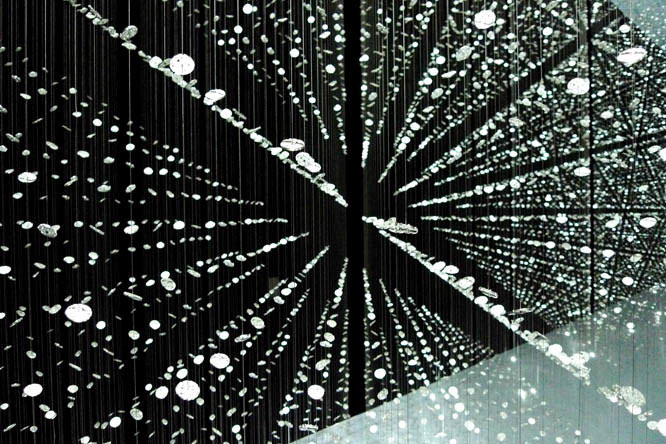 I spent one day at the Salone and three around the city and am very proud of how much I managed to squeeze into these days!
For those of you who missed it, here are my favourites:
---
Missoni
Missoni's main design feature are colourful threads between the floor and the ceiling, kind of creating columns in the room. By changing the light every couple of seconds, the colours appear completely different, changing the whole atmosphere within the room.
Although Missoni's fabrics are already as colourful as it gets, this stand design doesn't take anything away from their products and rather enhances their fun and classy style.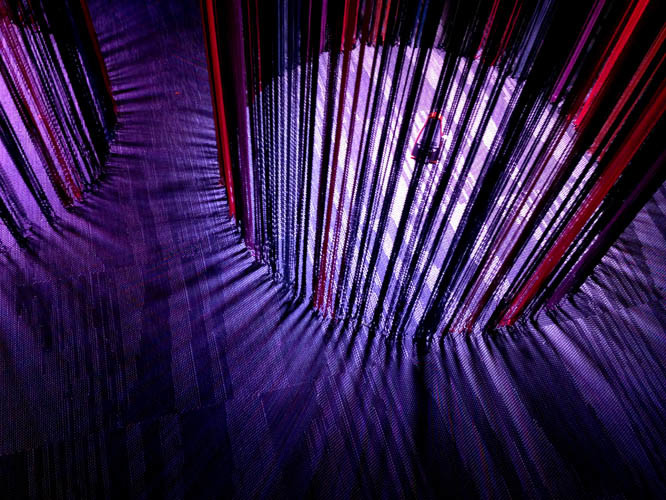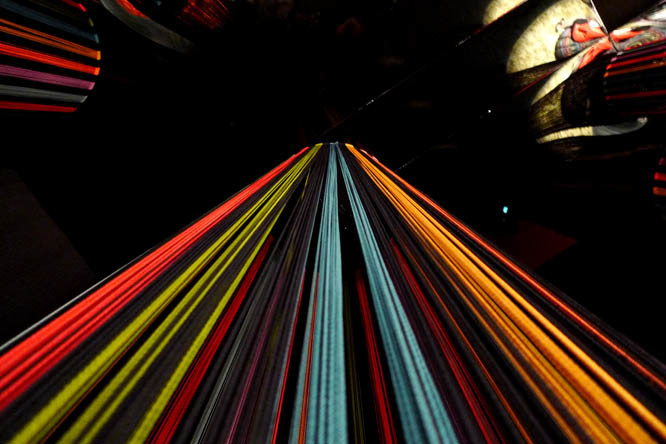 ---
Citizen
Although Citizen has used this kind of staging before, it was my first time seeing this design by DGT Architects and I was completely blown away.
Under the name "Time is time", thousands of small clockworks are attached to strings and sparkle in the light. These threads form rooms, therefore the visitor can walk through a glittering sea.
I felt like in a fairy-tale.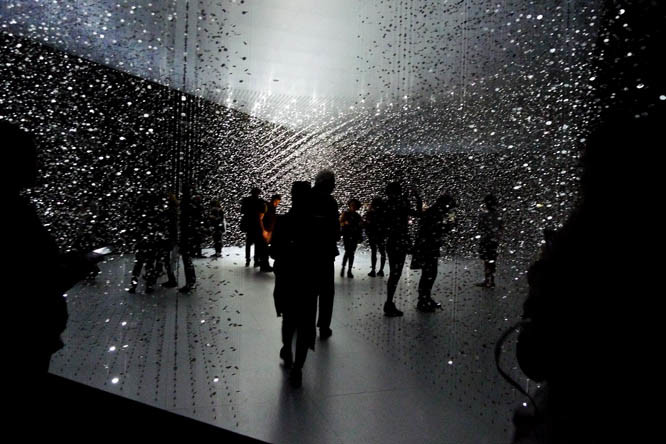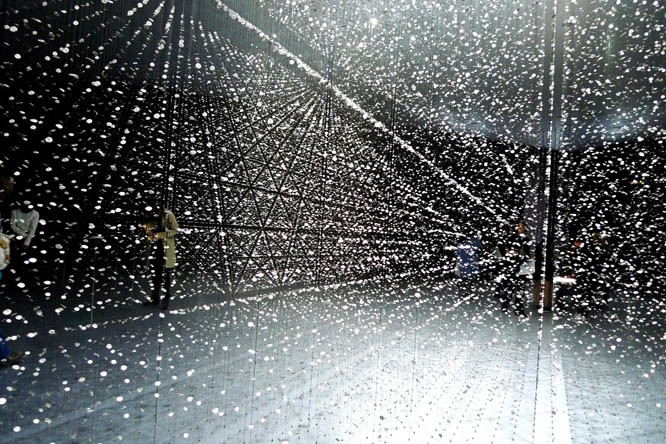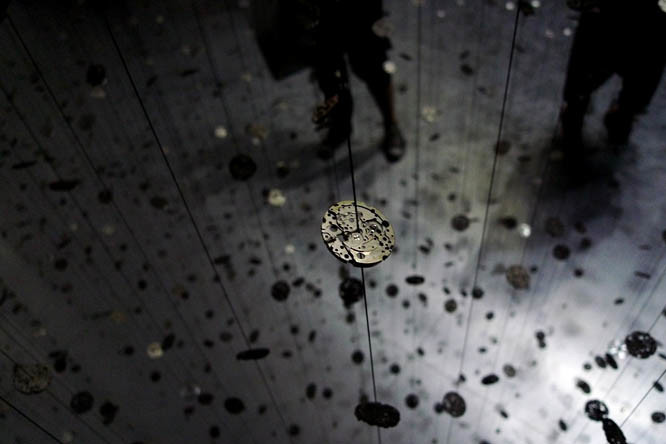 ---
Nendo
Nendo have designed a series of fifty chairs, inspired by Japanese comic books.
The design is based on the abstract lines in manga-style books showing movement, speech bubbles, emotional icons etc.
The chairs are made from polished steel and the beautiful courtyard they are placed in reflects on their surface.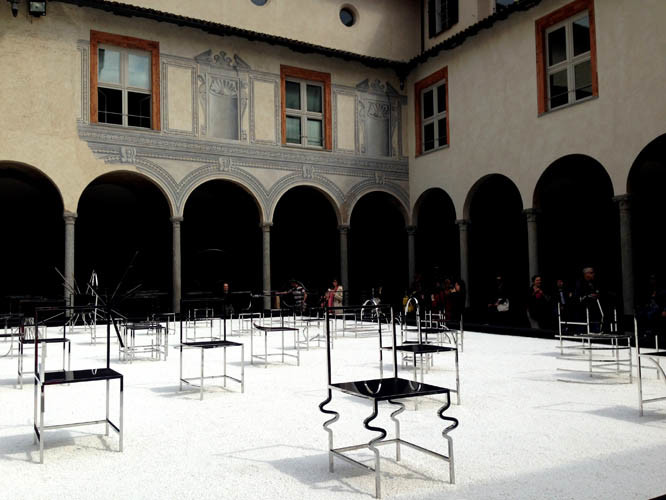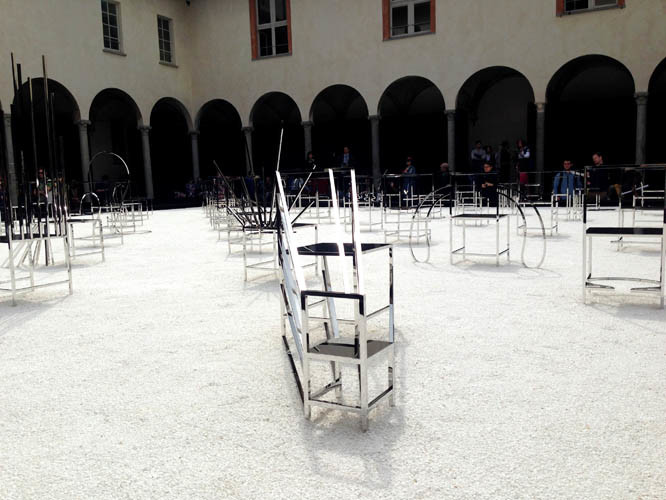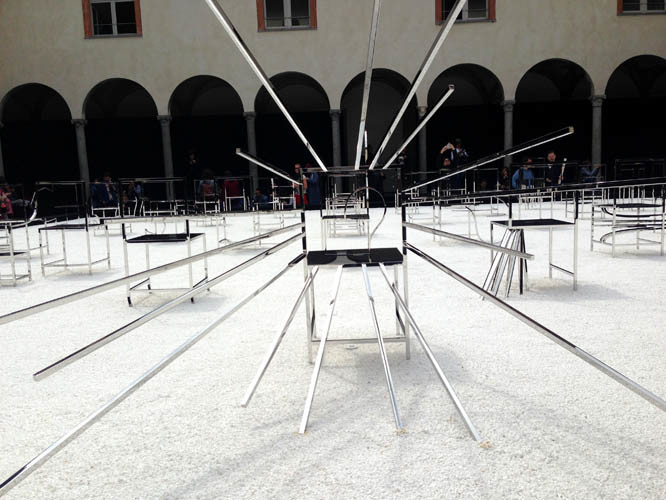 ---
Moroso / Ron Arad
Moroso has a pretty big showroom, but I'd like to highlight one design element from it:
This mirrored cube is filled with red " big easy" chairs by Ron Arad, visually melting together through the mirrors and the red light. By placing peepholes on opposite sides of the cube, the visitor will look straight at another person when looking into the cube. I can basically see Ron Arad sitting next to the cube laughing about these awkward encounters.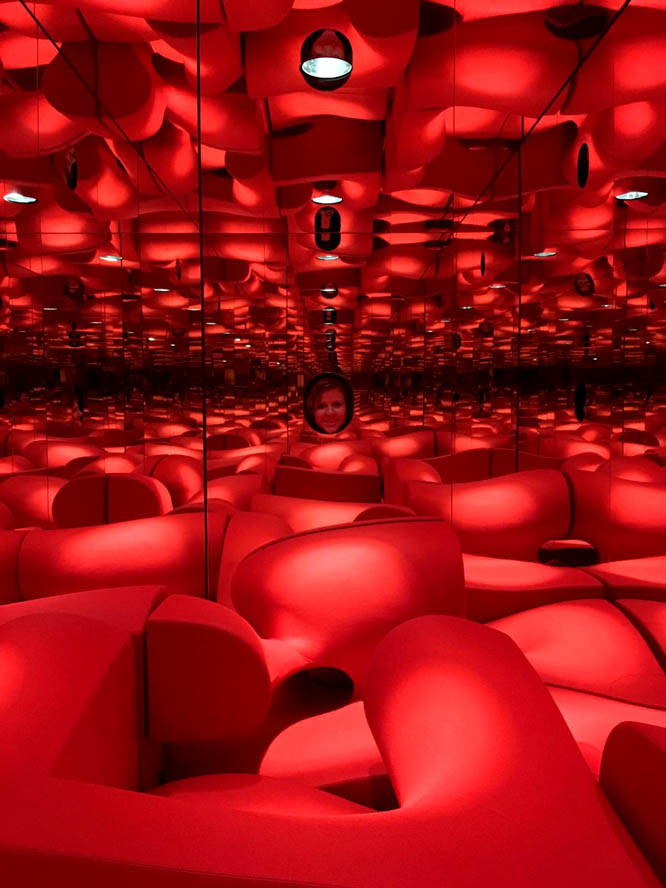 ---
Mini
Mini has developed a concept for shared urban living, applying their brand values to solve shortage of space in cities.
The Mini Living installation suggests offering a 30sqm apartment to each person. These apartments then
form a small neighbourhood, sharing communal spaces like a music room, an art studio or a co-working
space. Fold-out shelving elements act as walls, making different forms of privacy possible.
Designed by the Japanese Architects ON-Design, the wood-clad walls, combined with a white floor and
steel elements create a modern but cosy style.
My friend Antje and I walked through this showroom, excited about the design and then realized:
"Damn, are we old enough to be their target group now?"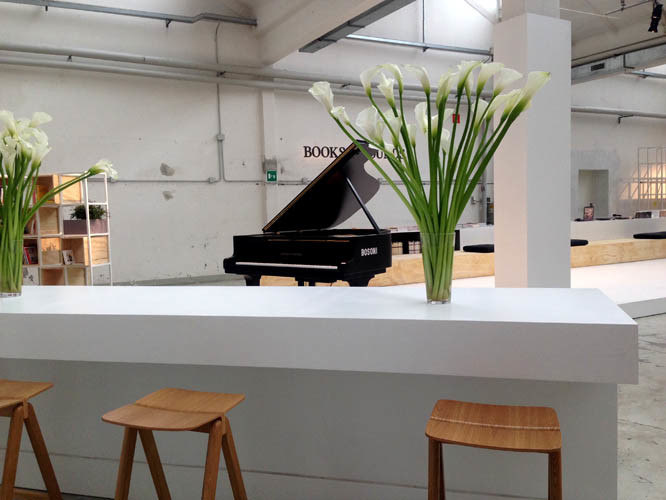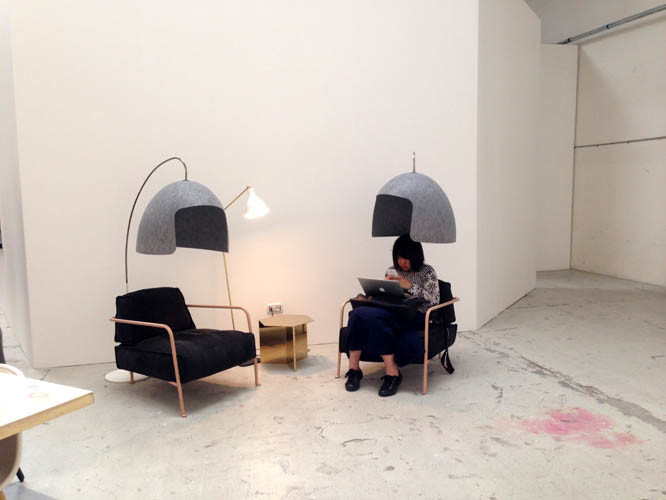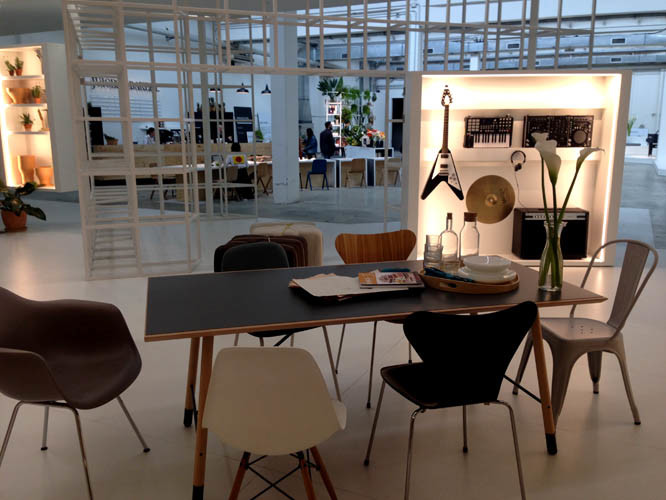 I had a couple of brilliant, inspiring days in Milan and am already planning my trip there for next year.
Next stop: Beijing!
Please let me know in the comments, if you saw anything in Milan that I've missed!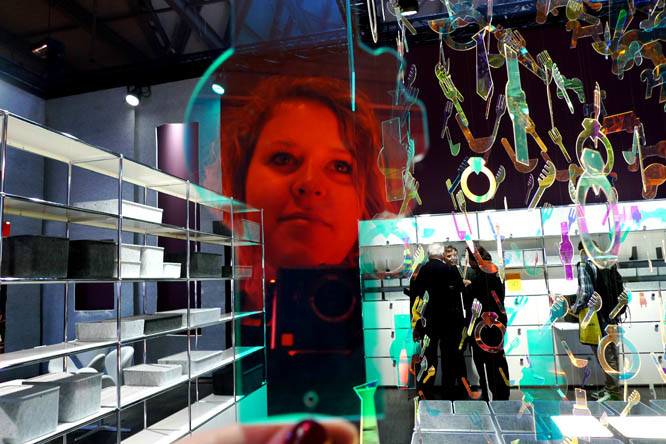 ---
Where:
Salone del Mobile / Milan Design Week
Fuorisalone Milan 
How to get there:
flights are cheap from many cities in Europe
I always stay in Navigli, which is a great area for restaurants, bars and hanging out in the park
How much: 
Salone del Mobile: day-ticket is 24€
Fuorisalone: free
Where to stay:
I've always stayed in Airbnbs in Milan. Get a discount through this link
Pin for Later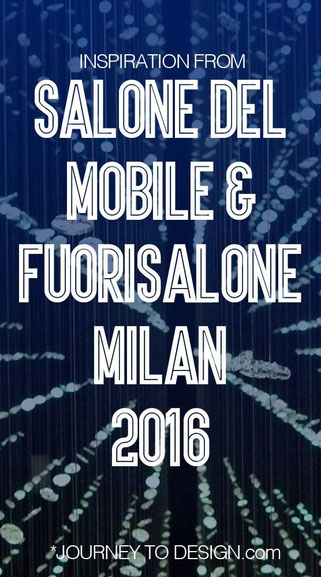 ---
---
YOU MIGHT ALSO LIKE
---