After a few weeks by ourselves in El Cotillo, Alex and I met up with our friends and their baby just an hour away in Parque Holandes.
This strange village is located in the middle of nowhere, in the desert of Las Dunas, half an hour drive to the next supermarket in Corralejo or Puerto Rosario.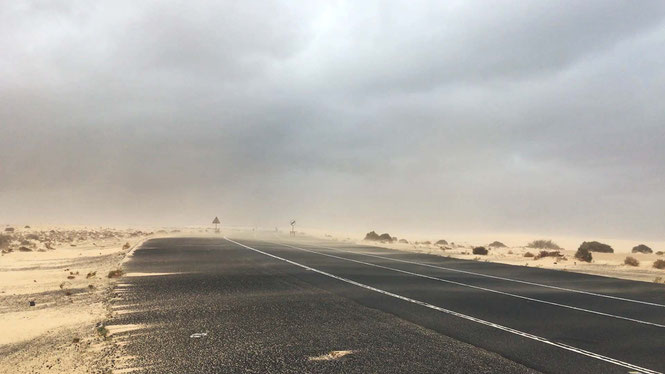 As we wanted to hang out with our friends for a week, have bbqs and stay away from people and Covid, we just picked the nicest villa we could afford, which just happened to be there.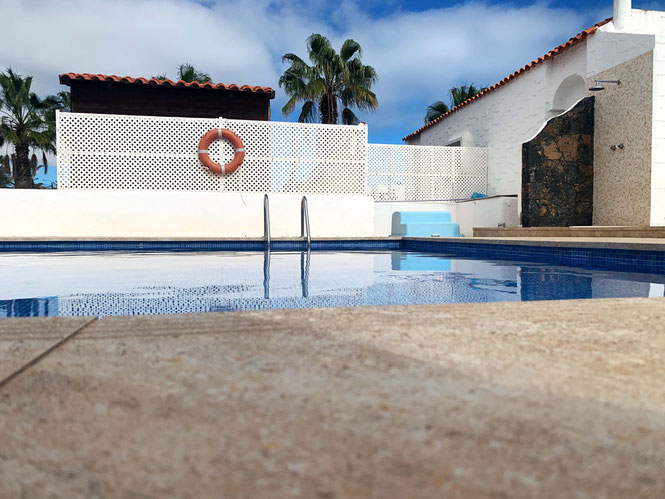 Parque Holandes was supposed to be the next big project on Fuerteventura, when building started ten years ago. Then the recession hit and many people stopped their endeavors, leaving a massive "town hall" as a ruin and only a small village, which had already formed to be used.
At the coast, a large trailer park assembled, mostly used by locals who like to spend the summer at the beach. Apparently this didn't give the village its name, neither did the large number of European expats, who built their villas in the area, but the dutch architect who did the planning.
There once was a shopping centre and a supermarket, but it was all closed while we were there.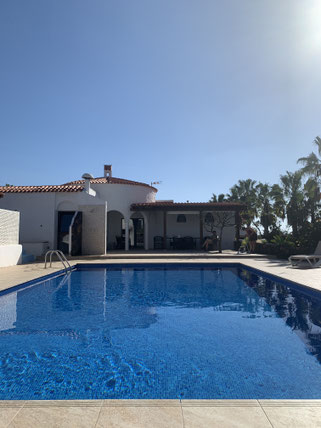 The town hall structure is also fun to look it, as a savvy man squatted there and decided to make it a yoga centre and to even charge people to sleep there.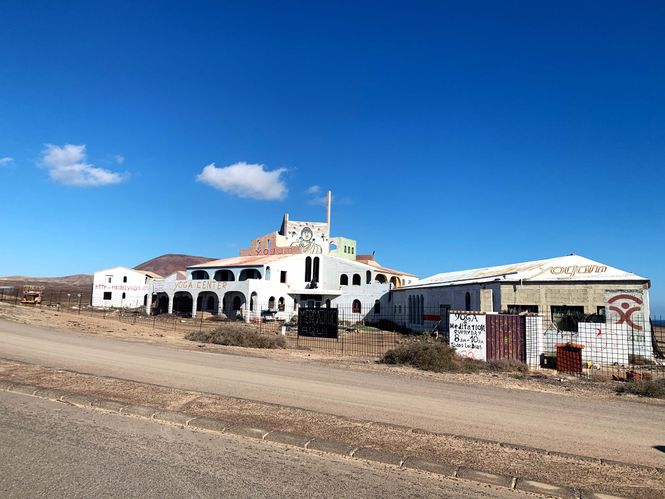 Right next to it you'll find el Jablito bay, where Alex and I went on a few dives. We both had been out of the water for more than a year due to Covid, so we just wanted to do some fun dives.
We went with Abyss Fuerteventura in Corralejo and our guide Hannah took great care of us.
She was super sweet and even texted us the week after, when the Covid regulations changed, making sure we heard the news.
Due to the same Covid regulations, they can't go out with a boat right now, so we just did two shore dives. I'd love to go back when they can offer their regular trips to go to Las Lobos.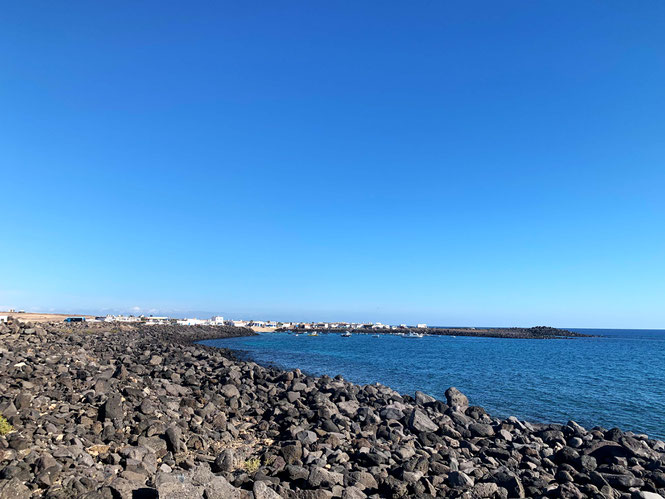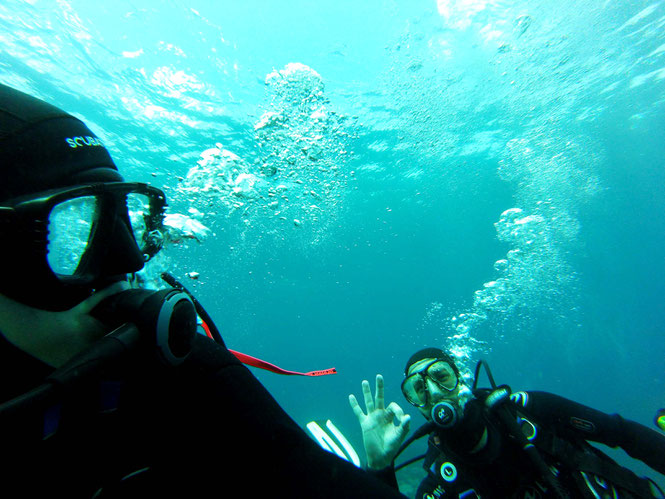 As there were five of us and we didn't plan to leave the house, we decided to spoil ourselves with a nice house with a pool.
And boy, did we spoil ourselves. We had a bbq most nights, played in the water or just read our books in the shade.
The closest proper beach is Playa del Moro, which is a ten minutes drive from Parque Holandes. It has white sand, nice snorkelling and hot life guards.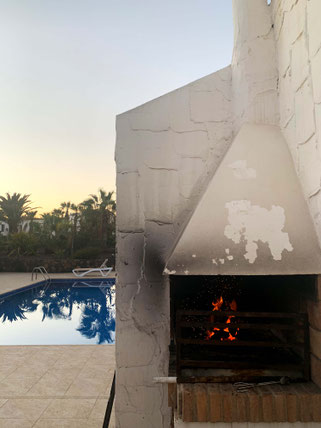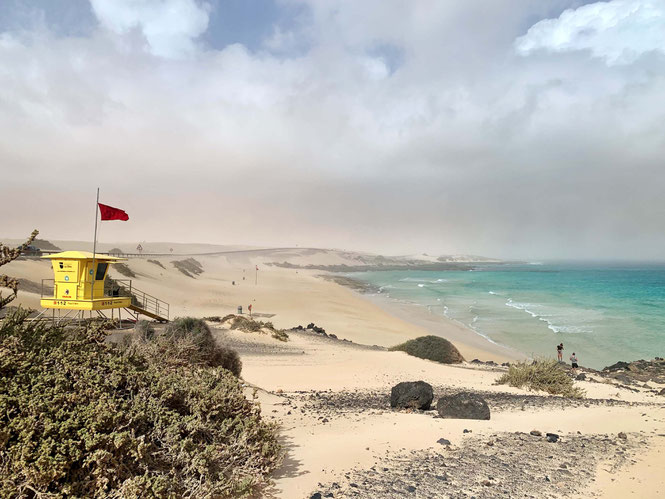 While I wouldn't want to live in Parque Holandes, it was perfect for meeting our friends.
It's really just a village in the desert, so if you're planning to visit, make sure to rent a house, that you really like, as you'll spend ALL day there.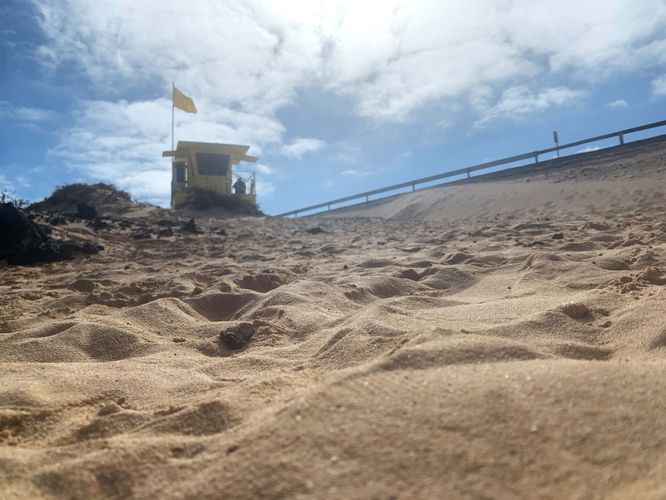 ---
How to get there
The #6 bus is going to Parque Holandes, but we highly suggest a rental car, which you can pick up straight at the airport.
Please note, that nothing in this post was sponsored. Neither Abyss nor our landlord knew, that this blog even exists. I just really enjoyed it.
Pin for Later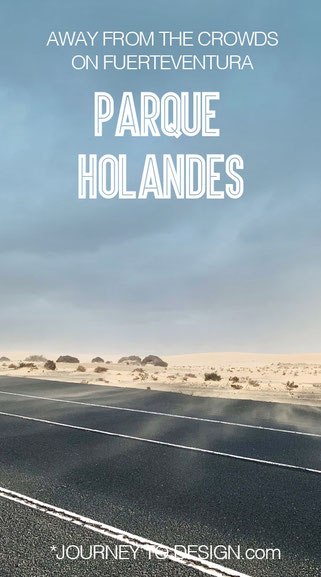 ---
Sharing is Caring
---