Lanzarote is famous for its volcanos, the black sand beaches and the hiking trails around them.
To me this sounded like a geography teacher's, and not really like a place I would enjoy. What I didn't know: Lanzarote is also a wine region.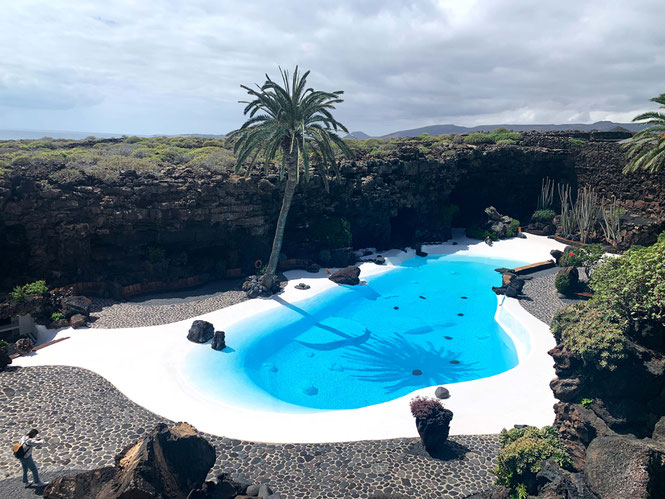 Due to the weather conditions with lots of sun and wind, combined with the volcanic soil, a whole different method of growing vines was developed, with digging holes in the ground to put in one or two vines each. So instead of seeing classic vineyards on the slopes of mountains, here we were seeing a moonscape like from a sci-fi movie.
Since these vineyards are clearly part of Lanzarote's culture, we decided we would have to try them all. You know, culture.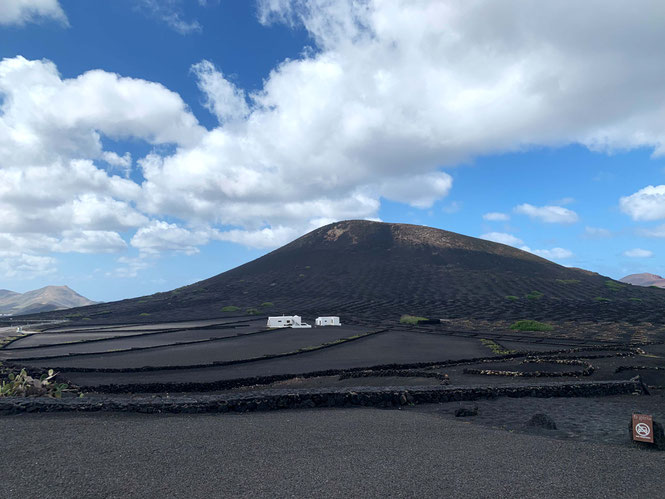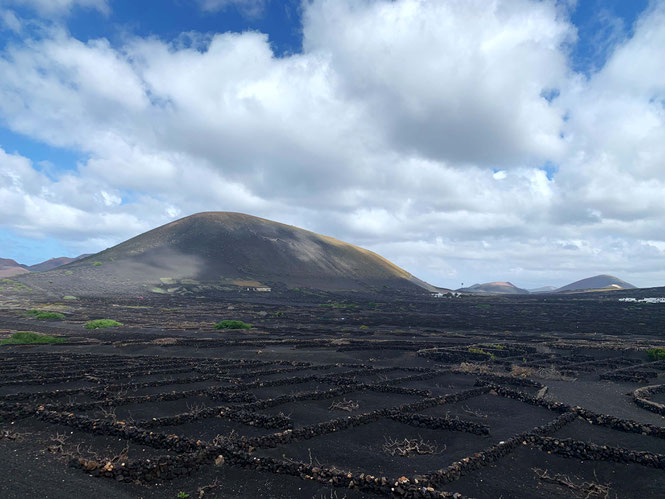 Querencia
After having a look at some of the bigger vineyards, which seemed to attract many tourists, we were excited to accidentally find Querencia. Here the wine was bottled right in front of us while having a chat about the wine in the region (good) or about Corona (bad).
This ended up being our go-to vineyard, where we picked up bottle after bottle.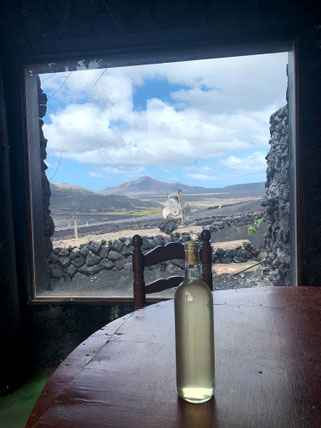 Los Bermejos
When we felt a bit fancier, we headed over to Los Bermejos, which is just down the road from Querencia. While everything feels a bit more organised, we still enjoyed their quiet backyard and imagined all the celebrations, that could take place here once things would get back to normal again.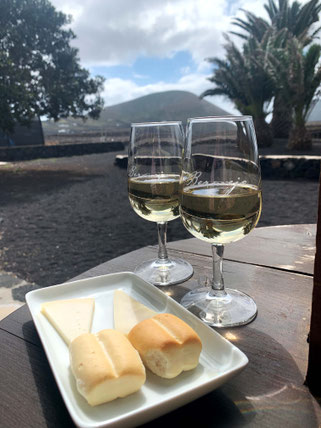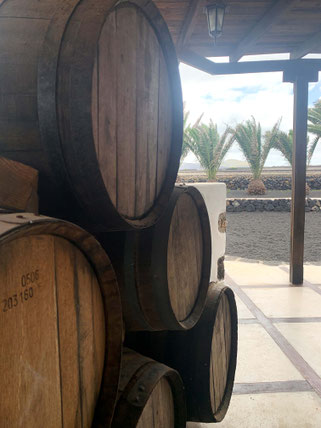 Cantina
It's hip, it's pretty and it's in the centre of Teguise. We were obsessed with Cantina and went way more often than our budget allowed us.
Apart from great food, they serve the local wines, so this is a great way to try all without doing actual tastings.
Teguise is the oldest city on the Canary islands and the building Cantina is in looks like it is straight from this time. The restaurant spreads over several small rooms and backyards, which all have their own flair and style. So, if you can, don't take one of the tables on the street, but rather go through to one of the yards.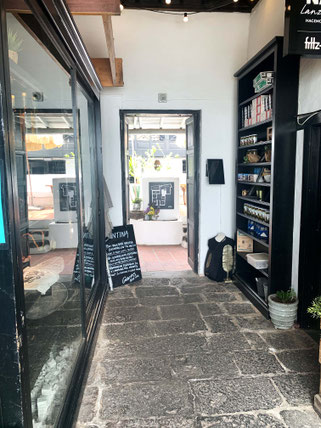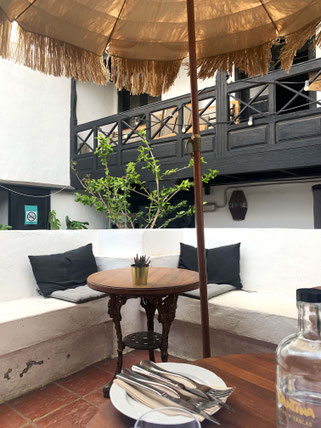 Jameos del Agua
This magical place is a must see on the island, the fact that it comes with several bars is just a bonus.
César Manrique, Lanzarote's own celebrity-architect, has designed this underwater lagoon in the debris of a volcanic tube with lava flowing from the Volcán de la Corona (I'm not kidding you) in the north of the island.
The reflections in the underwater lagoon create a magical atmosphere, while the overground structures have a strong 60s James Bond vibe.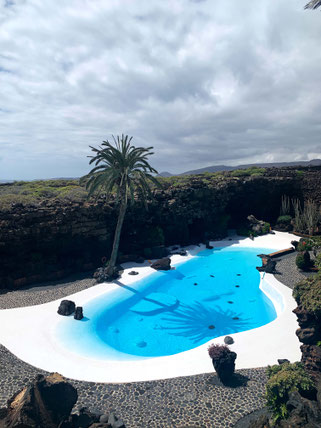 Throughout the caves, there are several bars and restaurants, so you can even try different wines in different locations in there.
Usually, the caves are also used for events and concerts, which must be amazing. Another reason for me to come back to Lanzarote, to experience an event in this special place.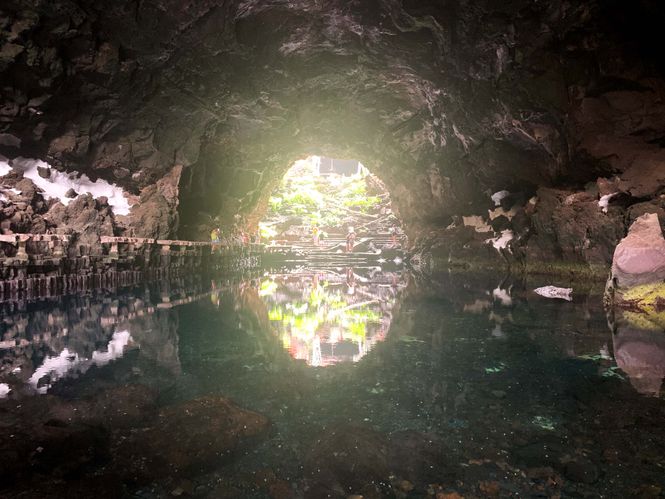 Did you find any great bars / restaurants / vineyards we should all try on Lanzarote? Let us know in the comments :)
---